I have travelled to Bali during the coronavirus 'pandemic'. And you can too.
Last Updated: December 2020.
This is my first-hand experience of how I travelled to Bali from overseas, in 2020, at a time when supposedly, Bali's borders are closed to international tourists. But, despite what you may have read, allow me to let you in on a little secret. Bali's borders are in fact, open, to international tourists, now.
In this post I'll share what I have learned about:
When Will Bali Open
When Did Bali Open
When Will Bali Reopen To Tourists
When Will Bali Open Its Borders
When Will Bali Open For Tourism
When Will Indonesia Open Borders
Is Bali Open For Tourists
Is Bali Open For Travel
When Will Bali Reopen
Is Indonesia open now
It's true, that, coronavirus has made international travel confusing, intimidating and sometimes scary. There is so much conflicting information. Sometimes it's caused by speculation and rumours, sometimes caused by last-minute decisions or authorities backtracking or altering existing plans, and with information constantly changing in real-time, sometimes embassies don't even have the latest information themselves!
The one thing that had been made clear, is that there's a ridiculous amount of uncertainty and controversy surrounding international travel in 2020.
I travel full time, like or it not, staying at home was never an option for me. And when the coronavirus first hit and lockdowns first came into effect I essentially became "stuck" in Thailand. Ok, in reality, I could have got myself a plane ticket to return to my home country, but It's been so long since I've visited now that I don't know what the f*** I would have done when I arrived, or where I would have lived.
So I stayed put, and have remained in South-East Asia ever since.
The situation in Thailand was becoming a little uncertain, it was clear that Immigration wanted foreigners out, but it wasn't clear how much longer I could stay before being forced out and forced back to the UK.
So when I heard rumours going around in a Bangkok hostel, claiming that Bali, along with the rest of Indonesia had quietly opened international borders to tourists. I was intrigued, and I knew I had to find out more. So I set to work, to figure out the facts, to check if it was actually possible to travel to and legally enter Indonesia during these weird corona times. I was desperate to get myself to Indonesia's most popular island, Bali.
Spoiler: it was possible, and it was easy, although to tell the truth, it was also a little pricey. In fact, I'm currently sitting in Bali writing this post.
YOU MIGHT ALSO BE INTERESTED IN READING
This post doesn't contain any speculation or rumours, the information here is all first hand, based on my own experiences.
For those who are desperate to travel to Bali, there is some great news. Bali has ALREADY, opened their borders to tourists, (it just hasn't been publicised)!
Yes, you read that right, Bali's borders are open now! I have travelled to Bali as a tourist in 2020, here is what I learnt, and here is how you too, can travel to Bali. Before Bali *officially* opens borders to tourists.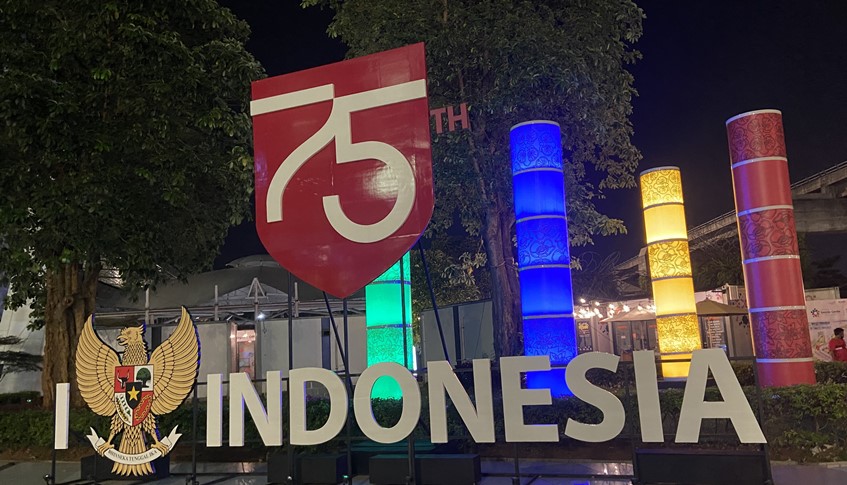 Feel free to get in touch if you need any help to arrange your Bali Visa.
Is Bali Open
The simple answer is YES! Bali is open, and tourists have already begun to return.
Although travel isn't as straight forward as it was before the coronavirus pandemic. International travel is possible, and borders are open, but there are additional travel requirements in place.
The most notable difference between travelLing to Bali now, as opposed to travelling to Bali before the pandemic is that you're going to need a visa to enter. Entry to Indonesia for visa-free tourists is still suspended, and it's expected to stay that way for the foreseeable future.
Did you know, including Indonesia there are over 30 countries open to tourists from the United States.
Is Bali Open For Travel
Is Bali Open For Tourists
Is Bali Open For International Travel
When Will Bali Open Borders
Are Bali's Borders Open
So if Bali's borders have opened, then why hasn't the opening been announced, and why is the mainstream media, and travel bloggers reporting that Bali's borders will remain closed until at least 2021?
Well, that's kind of the truth. Depending on how you look at the situation, and what you class as 'open'.
It's true that visa-free travellers are not yet able to enter Bali, but there is nothing stopping you from applying for a social visit visa before travelling.
There were rumours going around earlier on the year that Bali would re-open the borders to international tourists in September. Actually, these weren't rumours, this was an official announcement made, confirming that Bali would open to tourists on September the 11th. However, the decision was later overruled by officials in the capital, Jakarta, at the last minute. This is a great example showing how much uncertainty there is surrounding travel in 2020.
The latest rumours now claim that Bali will open up to visa-free arrivals in December of 2020, but I'd be willing to bet near enough anything this does not become reality. Indonesian locals are very optimistic about the situation, making it all too easy for these rumours to spread, and eventually making it onto the web.
If you really want to travel to Bali, get yourself a visa, and you can travel today.
Most media outlets are now reporting that Bali will open the borders to international tourism sometime in 2021.
What these reports actually mean, is that visa-free travel isn't expected to be allowed until 2021. But it does NOT mean that borders are closed. Foreign tourists who have applied for an Indonesian visa in advance CAN enter Bali, right now.
So, granted, it isn't as simple as booking a flight, which was the case before the coronavirus brought international travel to a halt. But it is possible, easy and affordable.
Before coronavirus, tourists from most countries, could jump onto a flight and, be granted visa-free travel when they arrived.
Now, however, there are a few extra steps you'll need to take if you want to travel to Bali.
You'll need to make an application for an Indonesian visit visa before you travel, and you'll need to take a coronavirus test in your home country. But the good news is the is no quarantine requirement to enter Indonesia from overseas, (providing you can provide a negative coronavirus (PCR) test)!
So what exactly are the requirements to travel to Bali, and how can you enter.
YOU MIGHT ALSO BE INTERESTED IN READING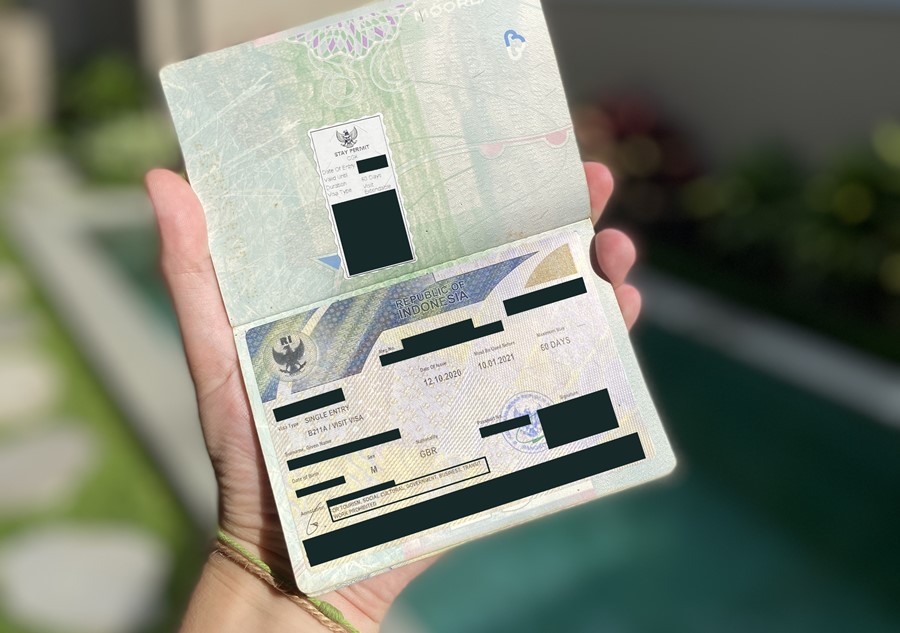 Is Bali Open For Travel
Bali is open for travel. For both foreign and Indonesian tourists. However, while Bali's only airport, Denpasar, is open. The airport is still closed for international flights.
Now, this doesn't mean that tourists cannot enter Bali by air, but it does mean that there is no direct connection to the island from overseas.
Denpasar airport is open for domestic flights. Which means that foreign tourists travelling to Bali from overseas will need to first travel to Jakarta, Indonesia's capital city. Before connecting with an onward, domestic flight from Jakarta into Bali.
Jakarta is currently the only port in Indonesia where foreigners can legally enter.
Read more about booking flights to Bali here.
Travel Insurance
Do you need travel insurance to visit Bali in 2020? Most countries which have opened or partially opened borders to tourists have travel insurance as a mandatory entry requirement.
However Bali's borders have opened to international travellers with no requirement to have travel insurance.
Although in my opinion, you'd be mental to travel without insurance, even more so in 2020. I have been travelling full time for the past decade, and swear by World Nomads.
I've personally used World nomads travel insurance myself for the past decade, finding them to be the best travel insurance provider out there. Almost everything imaginable is covered, for a reasonable price. Which give me peace of mind when I travel.
If you need travel insurance for an upcoming trip to Bali, I would strongly recommend taking a look at World Nomads packages here.
How To Travel To Bali NOW (As A Tourist)
So Bali has quietly opened the borders to international tourists. But how can you visit this paradise island as a tourist?
There are a few additional requirements to travel to Bali now, due to the coronavirus pandemic. Most notably, visa-free tourists and travellers are not currently able to enter Indonesia or Bali. Which means you'll need to make an application for a visa in advance. You'll also need a sponsor in Indonesia, a negative coronavirus test, and a flight ticket. Believe it or not, it's not a difficult task to obtain everything you'll need to enter Indonesia as a tourist.
To enter Bali as a tourist you'll need:
Indonesian Visit Visa (Telex & Sponsorship are needed for visa application)
Negative COVID-19 PCR Test
Indonesian Sponsorship
For most people wanting to visit Bali, obtaining a sponsorship letter (TELEX), can seem out of reach. But is actually a simple process, contact me, if you need help with visa sponsorship. A telex and sponsorship letter are needed to make a visa application to travel to Indonesia.
Telex approval takes on average one to two weeks. And luckily there are countless companies and visa agents who are able to provide foreigners with a telex and sponsorship letter for around $600 USD. Admittedly, this isn't cheap, but if you're desperate for a vacation in the sun, after being stuck at home and locked-down for most of the year- it's a small price to pay.
Update:
Ok, I've had a lot of readers getting in touch asking how I got sponsorship for my social visit visa. So, full disclaimer; I was fortunate enough to have a partner in Bali with a company capable of sponsoring my visa, making the process for me, simple and straight forward. But the good news for you is that we are able to sponsor a limited number of additional visas for my readers. Feel free to contact me if you need help with your visa.
What documentation do you need to be granted a B211 social visit visa? You'll need a few documents, those are as follows.
Documents provided by your sponsor:
Sponsorship Letter
Recommendation Letter and Guarantee
Approved Telex
Documents provided by the applicant:
Passport scan (obviously)
Signed letter confirming you understand the need to arrive with a negative coronavirus test
Bank Statement
Your bank statement needs to show at least $1,500 USD or equivalent- not $10,000 as some sources have been reporting.
Indonesian Visa
With a telex and a sponsorship letter in hand, foreigners can apply for an Indonesian visa. You can apply for your visa either online or in the Indonesian Embassy in your home country.
So which type of visa do you need to travel to Bali in 2020?
If you want to visit Bali, you'll need to make an application for a B211A Visit Visa, sometimes called a "Single Entry Visa". Foreigners who hold this class of visa are able to travel internationally into Indonesia, and onwards, into Bali. Tourists are eligible to apply for a visit visa along with those travelling for business, investment, transit and social or cultural visitors.
The visa processing takes around 2 working days and cost $50 USD. The cost is the same for an online application and an in person application.
The visit visa is valid for 60 days from the date of entry, and if that isn't long enough for you in Bali, you can extend the visa while on the island for a period of up to 30 days at a time. For a maximum stay of 7 months in total.
Update:
There have been some changes to the visa application process, and as of December embassies are no longer issuing physical passport visas. Instead, the Indonesian B211 visa has been switched up to a printable e-visa. Unfortunately, there isn't a website where an application for an e-visa can be made, and the application needs to be submitted by your sponsor to the Directorate General in Jakarta.
Negative Coronavirus Test
To enter Indonesia (and Bali) without a mandated quarantine, foreign tourists will need to arrive with a negative coronavirus test. There are several different types of coronavirus tests, but to travel to Indonesia, a PCR test is required. Sometimes known as a swab test, this type of test has been deemed the most reliable by most countries.
A negative PCR test can be used to enter Indonesia, and to Bali for up to seven days from the date of the test. The test result must be in physical paper form and in the English language. You will need to show the certificate when you enter Indonesia, and again when you enter Bali. The same certificate can be used for entering both Jakarta and Bali, provided there are fewer than 7 days since the test was taken.
The cost of a coronavirus PCR test varies depending on where you are in the world, but the average cost seems to be around $75 USD at a private hospital or test center.
Flight Ticket
So once you have your visa and have arranged with a hospital in your country to get a PCR test, you'll need to figure out how you are actually going to travel to Bali.
To help you out with travel arrangements to Bali from overseas, I've put together a full guide with everything you need to know about booking flights to Bali at the moment.
Shamefully, there are plenty of airlines out there, still selling tickets, with no intention of actually flying.
The airline I flew with to Indonesia was Singapore Air, there is not any other airline I would recommend flying with internationally during these times. The airline has daily flights from Singapore into Jakarta. And there are connections from most major cities around the world, In America, Europe and Australia, including:
New York
Los Angeles
San Francisco
London
Amsterdam
Stockholm
Melbourne
Sydney
Bangkok
And so many more destinations, with Singapore airlines it is possible to travel to Indonesia from almost anywhere in the world. For a full list of countries where flights depart from and to view flight prices, check here.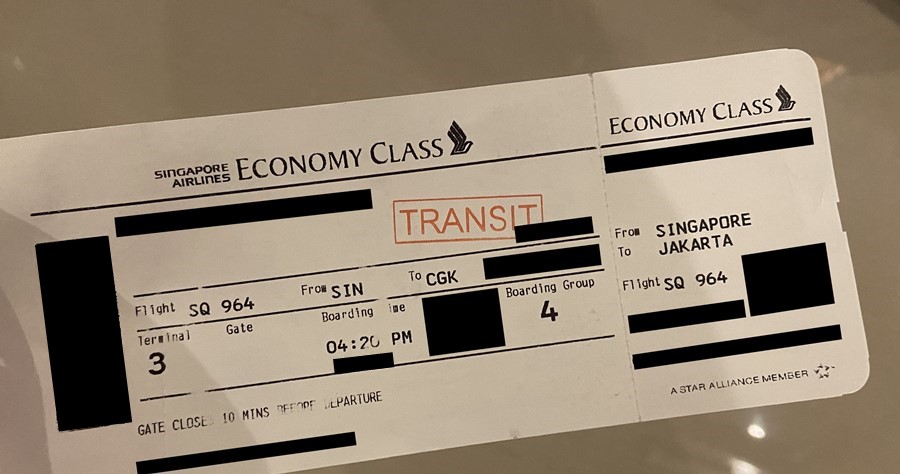 Because you won't be able to leave Singapore Airport, you'll technically not be entering Singapore and there is no need to hold any type of transit or tourist visa to travel via Singapore's Changi Airport (when flying with Singapore Airlines).
Once you have arrived in Jakarta, these are dozens of domestic flights each day from the capital city to the island of Bali but keep in mind you will need to show your PCR certificate once more when you travel to Bali. So it is important to make sure that your flight arrives in Bali within seven days of taking the coronavirus test.
Who Can Travel Internationally To Bali
Asides from travelling to Indonesia of a Visit Visa, which I have first-hand experience doing. Bali's borders are also open for Indonesian citizens, travelling domestically. And to foreign nationals holding valid residency permits (KITAS/KITAP) for Indonesia, (source).
Do You Need To Quarantine When You Visit Bali
No, Bali is one of the few destinations right now where tourists can visit without the need to quarantine on arrival. Instead, authorities have decided that the best way to protect Bali from international travellers bringing in cases of the coronavirus, is to require all travellers to provide proof of a negative PCR test on arrival.
With the relaxed entry quarantine requirements to enter Indonesia and Bali, and with the popular peak season fast approaching. The fact that Bali is one of the first countries in South East Asia to open the borders for international tourists, makes it the perfect destination for a (well-needed) getaway.
If for any reason you arrive in Indonesia or Bali, without a valid coronavirus PCR test. Then you will need to quarantine at your own expense. If this is the case, you will be taken from the airport to a quarantine hotel where a PCR test will be carried out. Once the results of the PCR test are processed you will be free to leave quarantine, (providing the result is negative). It typically takes from 1 – 3 days for test results to be collected.
And of course, it is important to check any quarantine requirements in your home country. While Bali's borders have opened without a quarantine requirement. You might find that when you return to your home country, you will need to to spend some time in quarantine or self-quarantine.
Will Bali Close International Borders Again
Coronavirus has completely changed international travel as we knew it and the situation is constantly changing. If someone told you in 2019, that Bali would close international borders to tourists, well, I doubt you would have believed them. Yet, here we are.
In my opinion, now that Bali has opened the borders to international tourists, it is unlikely that borders will close again. But of course, it is a possibility. So if you do plan to travel to Bali, it is important to keep checking the latest information.
But with a valid tourists visa and a negative coronavirus test; there shouldn't be any issues entering Bali and Indonesia.
When Will Bali Open Their Borders To International Tourists
When will Bali open? As I have written, Bali has already opened to tourists, providing you apply for a visa in advance. But before coronavirus for most travellers, a visa was not required. So when is Bali expected to open international borders to travellers, visa-free?
Bali News
Is Indonesia Open
Is Bali Open
Is Bali Open To Tourists
Are Indonesia's Borders Open
When Will Bali Re Open
Indonesia's Borders Closed Until…
When Are Indonesia's Borders Reopening
Can Tourists Visit Bali
When Will Bali Open To Tourists After Coronavirus
Is Bali Open To Tourists
In all honesty, my guess is as good as yours. It could be next week, it could be next year. But it's likely to be a slow and on-going process.
I did say there would be no speculation in this post, but to give a quick insight into the perspective from locals in Bali, most people are confident overly optimistic that Bali will fully open borders sooner, rather than later.
At the moment, locals in Bali are expecting the process of fully opening their borders to begin in January 2021. With the most likely outcome being, "travel bubbles" set up. Meaning that countries with lower coronavirus cases will given priority, and able to travel to Bali visa-free once more.
It's expected that other south-east Asia countries, Australia and New Zealand will be granted visa-free travel to Bali, first, to begin with, with borders then opening up to European travellers later in the year. If the initial opening proves successful.
But like I said, that is not guaranteed, and no dates or time frame has been given for when Bali will fully open borders to international tourists.
Even the official announcement given, for Bali to open their borders to international tourists in September, was later backtracked and postponed.
So if you want to visit Bali and spend a few weeks or months in the sun, the best thing to do is make an application for a visa and head over when you're ready. Or you could find yourself stuck at home, waiting indeffinatly for borders to 'officially' open.
And let's be honest after, spending most of this year locked down and stuck at home. I think most of us are desperate for a holiday and a break from it all.
YOU MIGHT ALSO BE INTERESTED IN READING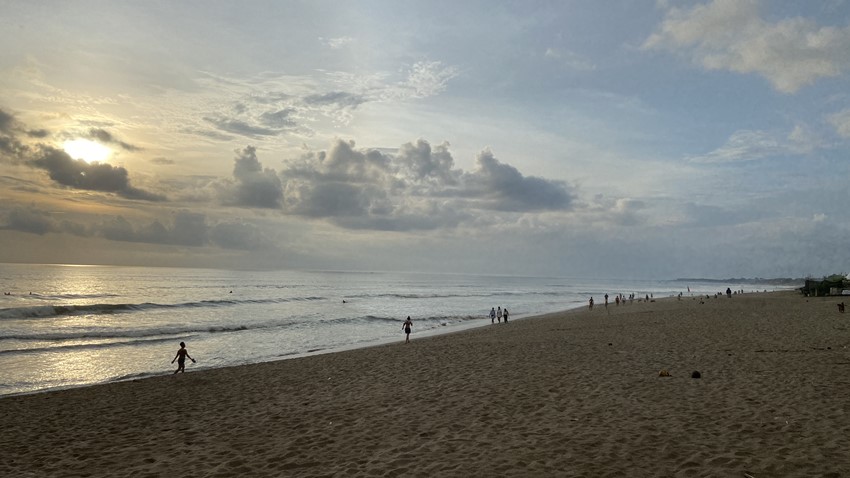 How Much Will It Cost To Visit Bali Now
Travelling to Bali now borders have opened is going to be more costly than before coronavirus. Due to the visa application which costs up to $650 USD.
However, the tourist visa is valid for 60 days, initially. So if you planed to make the most out of your vacation and visa, spending the full 60 days in Indonesia, you'll be spending a little over ten dollars per day, which is not as bad as it first seems.
And once you arrive in Bali, you might be shocked at how cheap the island has become due to the coronavirus pandemic. The same goes for most tourist destinations. Due to lack of tourists, for the first time supply is now outweighing demand. Accommodation prices are at rock bottom. Bar's and restaurants are offering "Covid Discounts" and tour operators have some of the lowest prices imaginable.
Now, having spent my entire life dedicated to working in the tourism industry. It's clear that the pandemic is hurting a lot of people. The tourism industry is bleeding and it's difficult to watch the industry crumble and hurt so bad, many have lost their business and income due to the pandemic… myself included.
But on the flip side, travel is more affordable in 2020 than it has ever been. For example, the monthly cost to rent a villa, with a private pool has crashed to under $300 USD a month. Less than half of what I would have paid before the pandemic! So while the initial cost of actually travel to and entering Bali has increased. You'll find the island much cheaper than you remembered.
Check accommodation prices in Bali, on Airbnb.
Is It Safe To Travel Internationally To Bali
Being honest, in comparison to other countries, Indonesia does have a high number of coronavirus cases, which includes cases in Bali. But, to put it into perspective Indonesia also has the 4th largest population in the world.
There are cases of coronavirus in almost every country on the planet, there is no avoiding the virus. I don't think the virus is going to disappear anytime soon and it is something we will all have to learn to live with sooner or later. For me personally, I decided that the reward outweighs the risk. And my personal circumstances, having been travelling full time for the past decade, and not having a "permanent" home. Made the stay at home orders impossible for me.
For others it might be different, deciding if it is safe to travel comes down to an individual's circumstances. And it's a choice you should make for yourself.
Some people are scared of travelling by air, worried about catching the coronavirus in a confined space on an aircraft. But for me, having flown regularly, starting soon after curfews and domestic travel restrictions had been lifted. I can say that I personally, feel completely safe when flying and travelling.
Its one of the few times when people are having temperates checked regularly, when entering an airport, when checking in, when boarding, when disembarking. Almost every hour or so passengers have their temperates taken. Mask wearing is compulsory, with all passengers (in Asia at least), following the rules. Planes and airports are regularly and thoroughly sanitised. And on top of all that, everyone on the flight, travelling to Indonesia and Bali, is in possession of a negative coronavirus PCR test.
So if you are fit and healthy, feel safe to travel, then in my opinion, now that Bali's borders are open. There is no reason that you shouldn't travel internationally.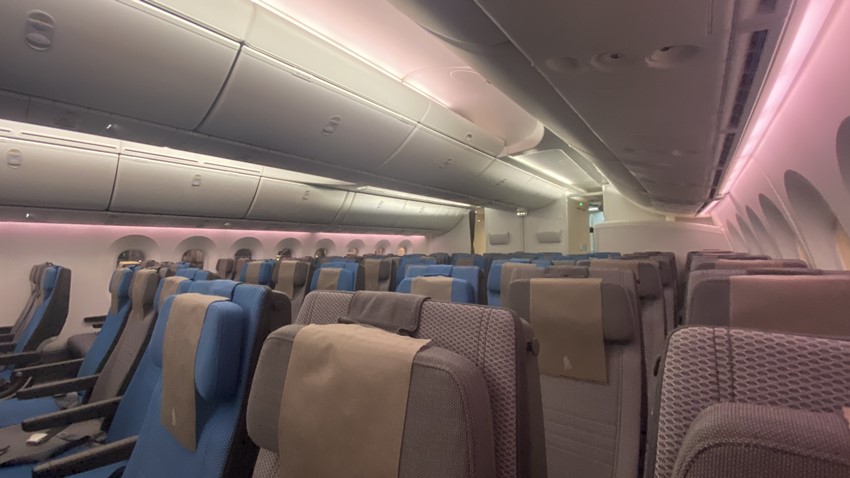 Travelling Internationally Despite The Coronavirus
This is something that I felt I had to touch on it this post. As I have had a lot of back lash from those who don't believe anyone should be traveling, anywhere, right now.
There is no denying that international travel is currently a controversial topic. Some people have made the choice not to travel internationally for the time being, or not to travel at all. And I respect that, that is your choice.
But others hold the belief that because they do want to travel, no one else should be allowed to. That, I don't respect. I do, however, understand the reasoning, and the belief behind wanting everyone needs to put their lives on hold until the coronavirus is gone, or at least manageable. It is a scary time for some people at the moment.
But for a lot of people, including myself, the order to stay at home is impossible. Having lived on the road for the past decade, not having a permeant home, for me "travel" is essential. There is nowhere for me to "stay at home" if I chose to, and if I was to return to my home country, well, flying and again, international travel is the only choice, its literally unavoidable.
What Is Bali Like Now? Is It Worth Visiting, Or Should You Wait
There is no better time to visit Bali than now. Can you image an island with so much to offer, with incredible diverse nature and wildlife, unique cultures and beautiful beaches? A place that is set up to cater to thousands of tourists. But at the moment, very few travellers are visiting.
You get the feeling that you almost have the entire island to yourself. Tourist attractions are free from crowds and there is a tranquil, calm feeling on the island.
And if you are waiting for Bali to fully open the borders before you travel, then you could miss on on this unique time to visit. It won't last forever and it's unlikely the island will ever be this quiet again. Besides if you waiting for borders to open, who knows how long you could be indefinitely waiting in limbo for an announcement.
If you need any assistance to apply for an Indonesian visa, information about travelling to Bali. Help or information about things to do and places to stay. Feel free to drop me a message or leave a comment below.
Found this article useful and want to help out and support my site? Find out how you can help here.
YOU MIGHT ALSO BE INTERESTED IN READING