Flying during the coronavirus pandemic is no different than usual on the surface. There are some extra precautions in place, temperature checks for example and there are some additional documents you'll need to present. Before a passport and boarding pass would suffice. But now you'll need a "travel certificate" as well. I know, another document you'll need to carry with you isn't ideal- but it's a small price to pay to once again be able to travel by air.
Airports are deserted. The hustle and bustle is no more, check-in counters are taped off, restaurants are closed and there is a sense of solitude in the air. It's a strange feeling- standing in one of the worlds busiest airports with so few other people around. But on the flip side, there are no lines at check-in or to pass airport security, an ordeal that would usually take an hour or more is now a breeze, you can sail through direct to the departure gate. And with social distance measures in place, you'll have plenty of room to yourself on the airport benches before your flight departs.
Planning a flight after the easing of coronavirus lock-downs? Be prepared for unexpected delays or cancellations. And make sure to have a valid travel insurance policy in place encase things go wrong and you need to reschedule a trip. I'd personally recommend World Nomads, having used them for the past five years, they've always managed to turn a bad experience into a positive experience when things go wrong.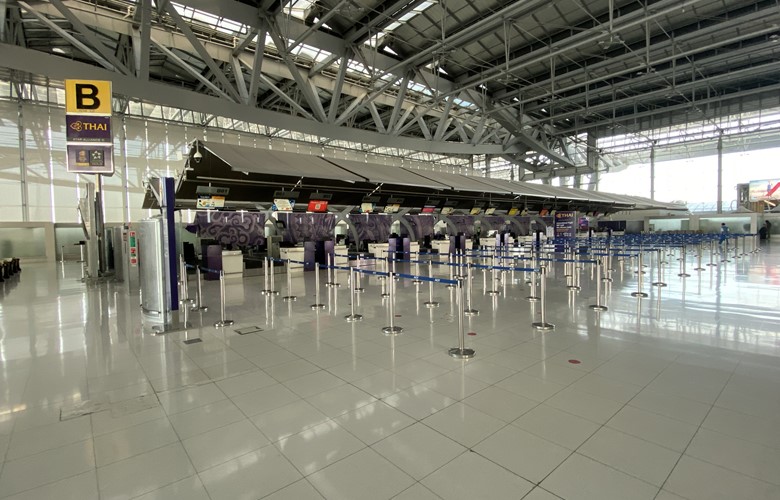 I recently flew from Bangkok Suranbhumi, which, before COVID was the worlds 19th busiest airport- into the coastal province of Phuket. Partly because I was interested to see how different flying was after airports opened post coronavirus lockdown. But mostly because flying was, surprisingly cheaper than taking the bus!
In this post I'll share with you my experiences on what it's like to fly during the coronavirus pandemic. I'll also look at:
Is it safe to fly during the coronavirus pandemic
How risky is flying during the coronavirus pandemic
How has coronavirus effected airline prices
Is it cheaper to fly after coronavirus
What differences are there when flying during Covid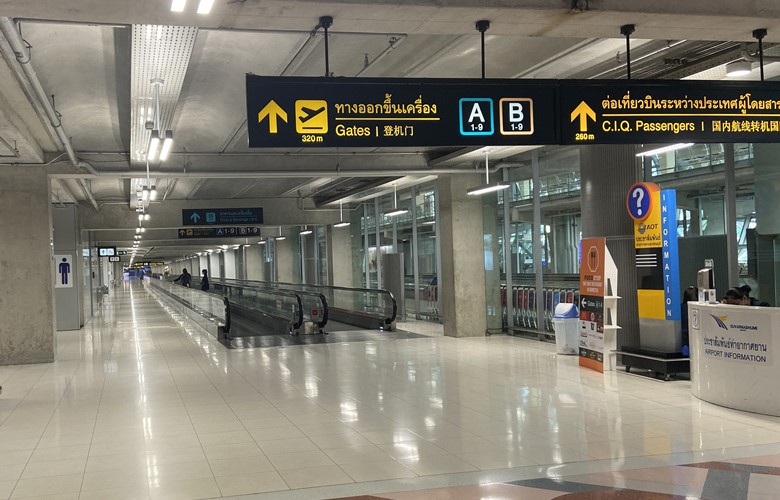 Before I get into what it is like to fly during the coronavirus I want to address a few things.
Now I never would have imagined that choosing to book a flight would even cause such a moral dilemma, but, hey, welcome to 2020.
I'm not going to try and dress it up as 'essential travel' and I don't feel 'guilty' about flying either. In fact, if I'm being perfectly honest, I didn't 'need' to fly at all.
But the truth is travelling is what I do, it's what I know, and it's what I've been doing for my entire life. So after locking down for three months I felt like I'd had a part of my life had been taken away. I was desperate to hit the road, once more.
I took as many precautions as possible to help myself and others stay safe. We can't all stay at home forever, we need to weigh up the risks and decide for ourselves when we are ready to start travelling and start flying again.
At some point, like it or not, we'll all have to get back to our normal lives and for me, that's travel.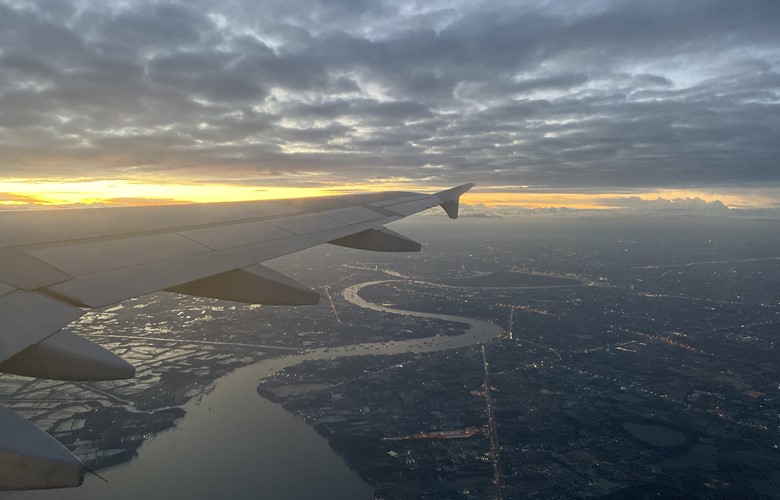 You might be surprised to hear, I know I was, that flight prices have dropped dramatically after airlines resumed taking to the skies after the coronavirus lockdown. And thinking about it, it makes sense that flying will become cheaper after COVID.
For my journey from Bangkok to Phuket, I originally planned to take the bus overland to save money, but out of curiosity I also checked airline prices. I was given a quote of $40 for a bus ticket- a 10-hour ride. Yet an airline ticket was just $25. It was a no brainer really.
And there are a few reasons I could think of for why flying will be cheaper after the coronavirus.
Firstly, airlines can fill their aircraft to maximum capacity, the flight I took wasn't full. But that's not to say that other flights aren't operating with a higher load factor. In comparison to busses, which are still subject to social distancing regulations. The social distancing measures that bus companies are subject to, means they can't operate with more than 50% capacity, leaving every other seat empty. This, in turn, is causing land transport prices to skyrocket. (although having both seats to yourself does make an overnight bus ride a little more comfortable)!
The second reason that air travel will be cheaper once the coronavirus lock-downs are eased, is competition. In the days of flying south-east Asia before the pandemic, the skies were dominated by the biggest players, mainly AirAsia. But the biggest airlines, with the most routes, have been hit the hardest by the coronavirus. While the biggest airlines have been forced to cut their routes. Smaller players have taken the chance to jump in and add new routes, extending their network. Creating new competition that didn't exist before, and once more driving down the cost of flying for travellers.
Another reason flight prices will be cheaper is that airlines need to attract customers back, and low airfares are a proven way to kick start things, getting travellers flying once more. While some people are itching to travel again, others are fearful. Airlines need to restore confidence if they want to survive. And this doesn't go just for airlines. Tour companies, hotels and other business in the tourism sector are all slashing prices to encourage travellers to get back out into the world, visit new places and enjoy the 'new normal'. One thing is for sure, for budget travellers, there has never been a cheaper time to travel.
It isn't much different than usual, the 'new normal' we keep hearing about is basically the 'old normal' while wearing a facemask and having out temperature taken every once in a while. It's nice to be able to whisk through the airport so quickly, and it's also a little amusing watching the cabin crew demonstrating wearing an oxygen mask while also wearing a facemask.
Arriving At The Airport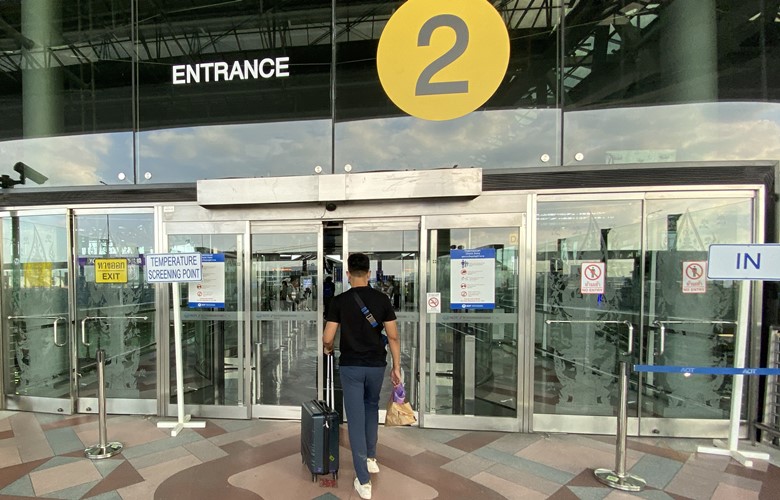 The main difference when arriving at the airport is there is now a single entry point- something I perhaps should have checked out beforehand, which would have saved me walking the entire perimeter of Suvarnabhumi Airport to find the entrance! The purpose of having a single entry point is to make it easier to check the temperatures of passengers as they enter. And the process is simple, taking a few seconds at most.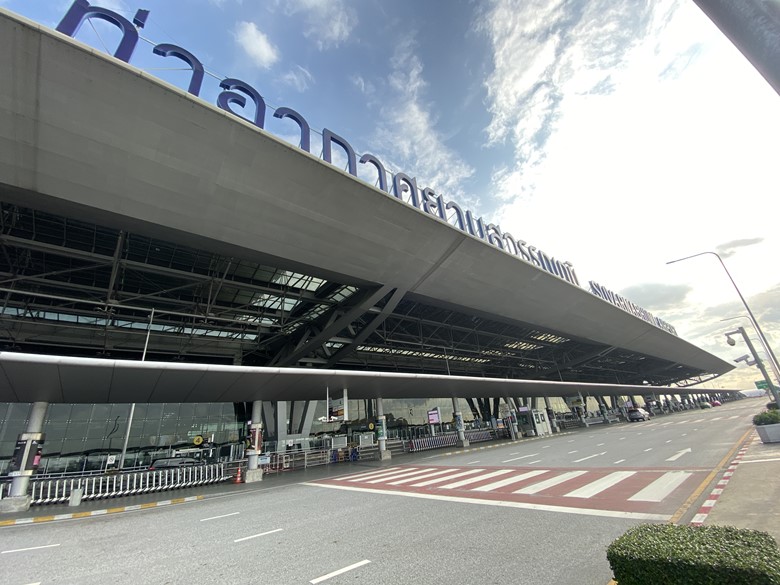 I first walked past a thermal imaging camera, before being greet with a temperature gun pointed at my forehead- something I've become accustomed to over the past few months. Given the all-clear, I had a fashionable COVID sticker placed on my chest and entered the airport, to find it eerily quiet.
Checking In
One of the worst things about flying, that I think most people would agree on is the long lines we face to check-in for a flight. But for the moment, lines are non-existent. There seemed to be more check-in agents than there were passengers. I was able to stroll right up to the desk, hand over my passport… and then step back two meters behind the red line.
I travel as light as possible, hand luggage only. And I'd usually use the self-service check-in machines, but because of the coronavirus, these were switched off.
"Can you remove your mask please sir".
I briefly dropped my facemask so the check-in agent could verify my identity against my passport, requested a window seat as usual. And I was done. In under five minutes, I was ready to roll, I had my passport, my boarding pass, and, sigh, another slip of paper I was almost guaranteed to lose- a travel certificate.
The travel certificate is a QR code that travellers need to scan. It will take you over to a website where you'll need to log your details about where you're travelling from and to, and leave your phone number so that you can be contacted if someone on your flight is later found to test positive for coronavirus.
I filled out the information while I waited at the gate, but if I'm being perfectly honest, there is no enforcement or checks that you have actually fill out the travel form. This might change at some point in the future- but for now, while it is better than nothing, the system seems a little flawed.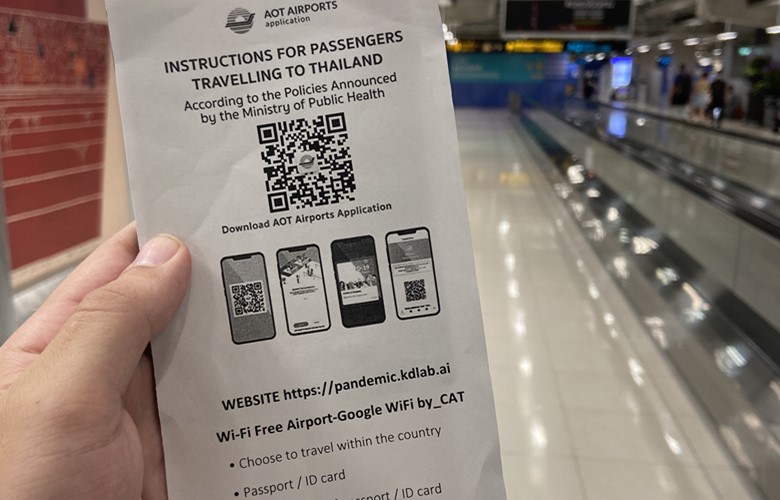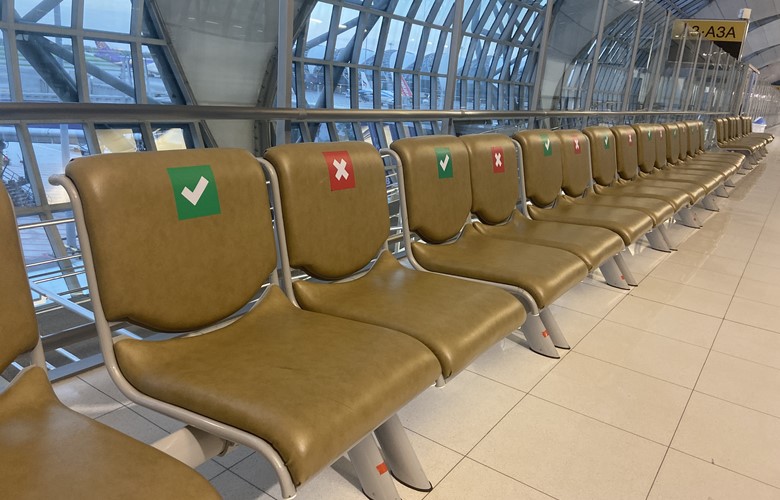 The Airport Experience
I know most people hate airports, but not me. I like spending time there. Airports are a place where time is relative to each traveller- everyone is in their own time zone. Having a beer in the morning is socially acceptable, and no one will judge you for sleeping on the floor.
I'll get to the airport much earlier than I need to, for me, it marks the end of a chapter and the start of something new. It's nice to have time to reflect on where I'm going, where I've been, while I watch others rush around in hustle and bustle of normal airport life.
And I honestly couldn't care less about paying an extra couple of dollars for a meal in the airport.
But things have changed after the coronavirus lock-downs have been eased. Airports feel more efficient and organised. I guess that's due to the lack of long haul flights in and out. Food courts were sealed off, there were no bars or restaurants open, asides from a single sandwich vendor just after the security checkpoint.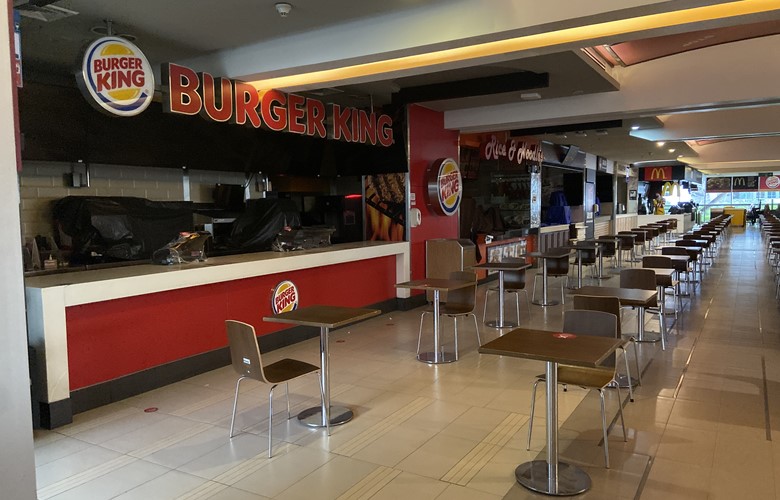 There are social distancing measures in place in the airport, which is why the food courts and seating areas are closed.
Although once you're in the air, social distancing becomes impossible.
As for the airport security, it's normally one of the most loathed parts of air travel, but during the current pandemic- it's a breeze. There was no frustration while travellers forget to take out their laptops, or power banks. I was straight through, dropped my bag in the trough, watched it disappear into the x-ray and in under a minute, I was airside.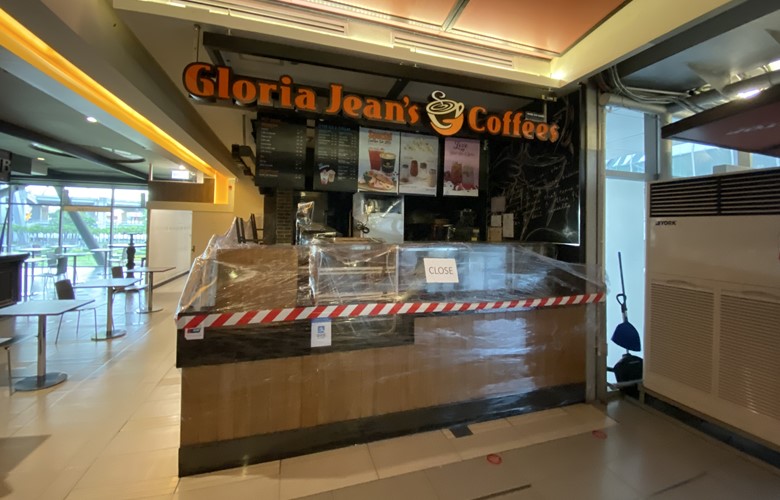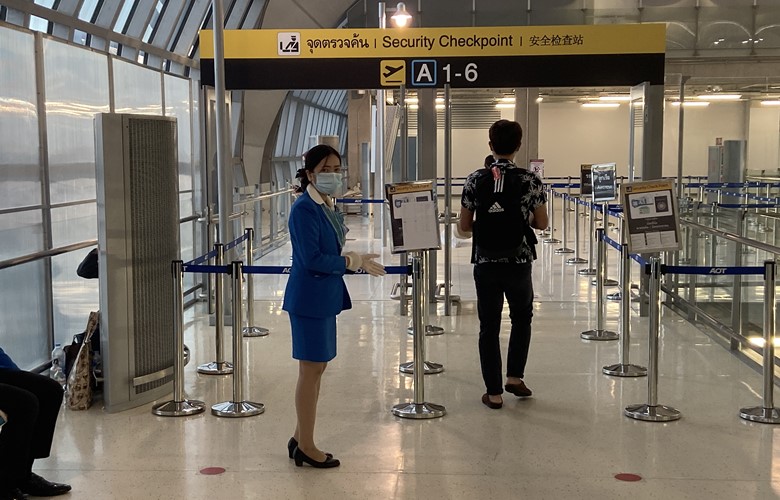 Boarding
I would love to share how the process of boarding a flight has changed after the coronavirus but in my typical laid-back fashion. I got to the gate after the doors had closed. And there was no one else at the gate when I arrived there. I'd spent too much time making use of the airports free wi-fi, downloading television shows to watch in the air. But luckily I was allowed to board and entered the cabin as the last passenger.
Based on the rest of my airport experience I don't think the boarding process has changed at all. I'm sure there would have been a typical free for all as some passengers start their own ques, and everyone desperately tries to board the plane first.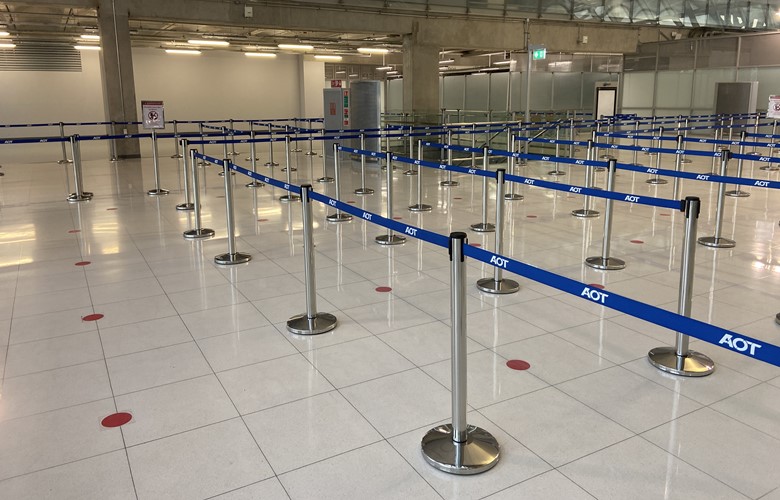 There were no more temperature checks after entering the airport, and in all honestly flying during the coronavirus was really no different to flying in normal times. If it wasn't for everyone wearing facemasks, you wouldn't have guessed that we were in the middle of a global pandemic.
In Flight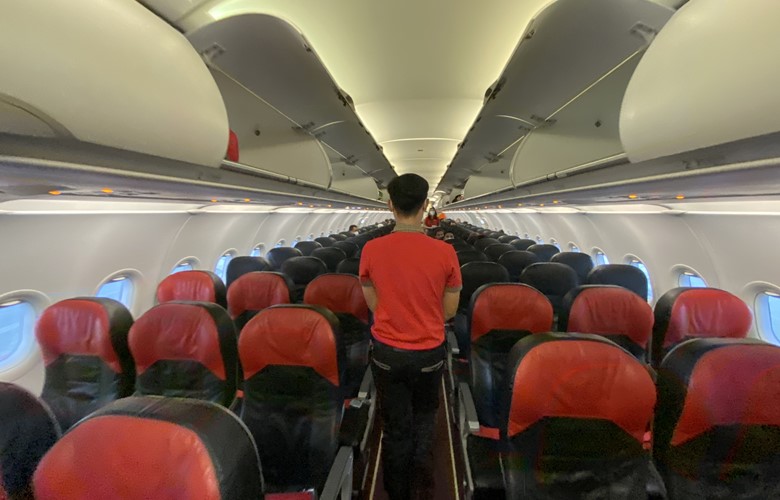 My flight from Bangkok into Phuket was an hour-long. Which is a relatively short flight in comparison to some long-haul routes. The standard safety briefing was given with some additional information about wearing facemasks for the full duration of the flight. And there was an entertaining demonstration from the cabin crew while they attempted to show how to wear an oxygen mask, while already wearing a facemask and a face shield.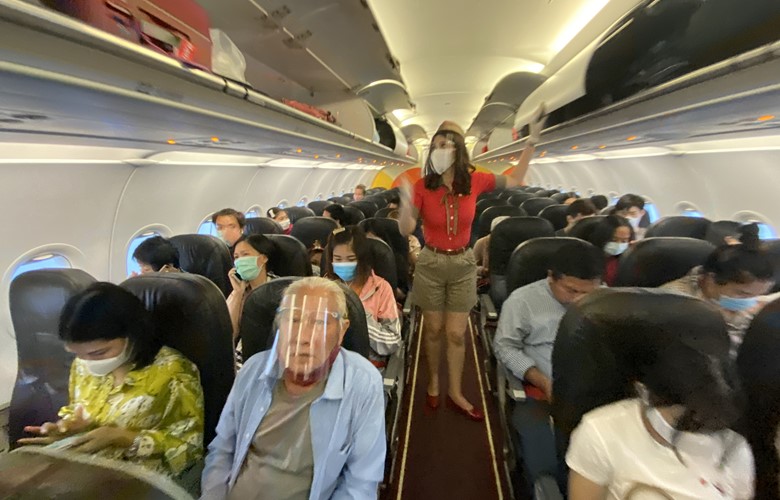 I'd love to say that everyone on my flight wore a facemask, but sadly I did notice a few passengers that decided to take off their masks after the seat-belt signs switched off.
Perhaps you can't catch COVID at 10,000 feet, perhaps these passengers know something we don't. But it's more likely that, sadly, some people just don't care.
I mean the flight is an hour long, it's not that difficult. But, hey, who am I to judge.
There had been some talk in the media that middle seats would need to be left empty when flying during the easing of coronavirus restrictions. And it would have been luxurious to get some extra space. But I can confirm, and you can see in the photos, that all the seats on the plane are being used as normal.
Asides from the new safety briefing nothing else had really changed.
Wait, there's no food on board. – That's how flying has changed during the coronavirus.
I've flown with a lot of budget airlines over the years and if there is one thing I can guarantee its that they'll want to sell you an overpriced tube of Mini Pringles and an overly-bubbly can of cola.
But this isn't the case when flying after coronavirus. There is no in-flight meal service, no snacks, and asides from the safety card. There are no menu's or magazines in the seat pockets.
In fact, for the entire time we were in the air, after taking their seats for take off, the cabin crew were no where to be seen.
Touching Down
As usual, coming into land the captain came over the radio with the usual spiel. "We're now begging our decent into Phuket", "We'll be arriving at 4:00 PM local time", "The weather is great, the sun is shining, please fly with us again! Blah Blah Blah".
There was also an announcement following the normal spiel, asking passengers to remain in their seats until the doors had opened, and some instructions on how to disembark the plane safely, one row at a time.
And in true fashion, the second the plane touched down, the overhead lockers were ripped open and passengers fought to get the bags and get off the plane as soon as possible.
Honestly, flying hasn't changed one bit. It might look different on paper, but in reality, it's still the same lovable s*it show.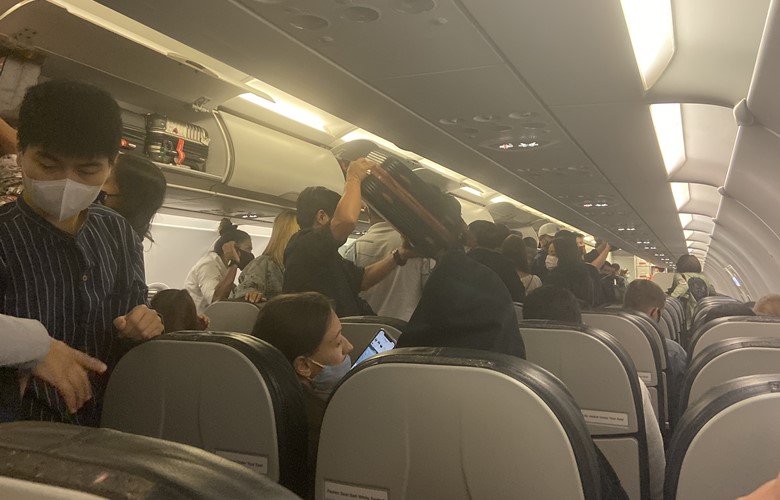 It was quiet in Phuket Airport on arriving, baggage carousels were roped off, airline counters and tickets kiosks were shut down and asides from the passengers disembarking the flight. There was no one else around.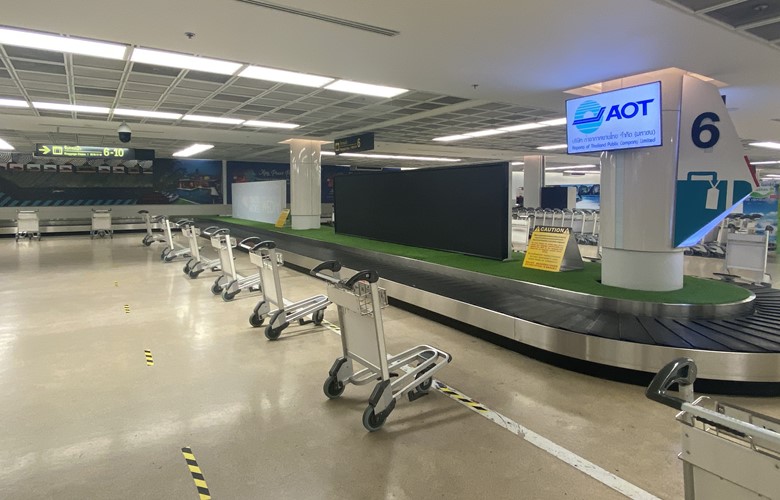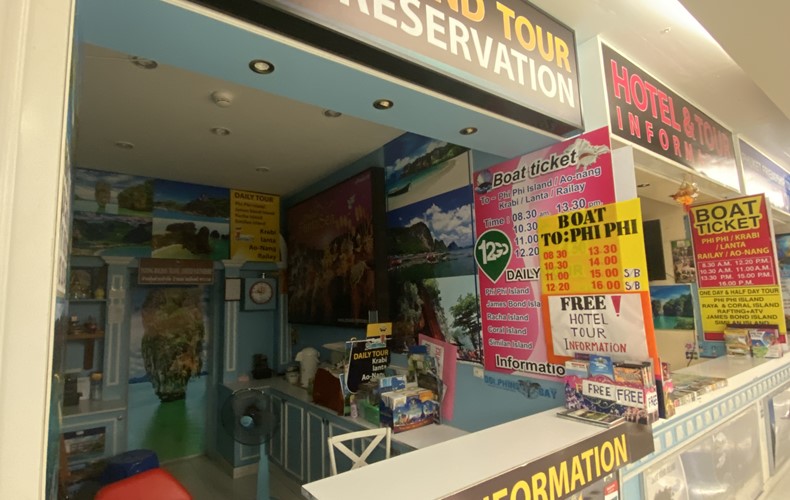 Of course, as soon as I set foot outside the airport, I was immediately being pestered by taxi drivers. And within minutes I was in a cab on my way to the beach.
Travelling anywhere, meeting others in social settings or visiting public areas is always going to come with some element of risk while the world is dealing with the ongoing coronavirus pandemic. Dr Amir Khan has put together his opinion in an article for Aljazeera news, and USA TODAY has prepared some tips on how to cut the risks when flying during coronavirus.
In my opinion, I felt completely safe when flying during the coronavirus pandemic. I saw staff from the airports and from the airlines all pulling together and playing an active role to keep people as safe as possible. Temperature checks were set up upon entering the airport. Hand sanitisers were set up at regular points and all possible precautions that could be taken were being taken.
The broken link in the chain, is the passengers themselves.
You can take all the precautions possible, but if the passenger next to you decides to flout the rules and remove their facemask during the flight, there is little that you can do about that. And it can be frustrating.
I think when deciding if it's safe to fly or not, comes down to an individual's circumstances. Is it necessary to fly? And do you have any underlying health conditions that could make flying riskier for you?
I've put together a post with some more information to help weigh up the risks of flying during the coronavirus pandemic to help you make a more informed decision about whether to cancel your vacation, or whether to go.
Flying during the coronavirus pandemic, things can be uncertain. There is always a chance that a flight could become cancelled, delayed or postponed. So it's important to have Travel Insurance to protect against flight delays, unexpected accommodation costs, and lost or damaged luggage.
Coronavirus or not, I'd never travel without insurance for my own peace of mind. I've used World Nomads for the past five years and have had nothing but good experiences with them.
You Might Also Be Interested In: