Last Updated: July 2nd
I am currently residing in Thailand and have been since before the coronavirus lockdowns. I am keeping this post updated on a regular basis, and as soon as any new information reaches me, it will be reflected here. So check back to get the latest information as updates are announced.
The short answer is that no one knows for sure. But it looks likely that: Thailand will open international borders with Malaysia, Cambodia, Laos and Myanmar in July. Thailand will open international flight routes with most other countries including the United Kingdom, the European Union, The Russian Federation, The Peoples Republic of China and most other Middle Eastern and Asian countries on the 1st of August. And flights arriving from the USA and Brazil might not be allowed until later on in the year. If you want the long answer and want to know why I think this will be the case, keep on reading.
It is important to keep in mind how unlikely it is that Thailand will confirm anything until the last minute, because, after all, it's easier to say nothing at all than to backtrack on what has been said if plans are changed. With that in mind, the information in the post is my own opinions based on what I've learned from living in Thailand throughout the lockdown, information that BackPack BOB readers have shared with me, and through my own research.
People all around the world are finding themselves in a state of limbo when it comes to travel. International borders across the world have been sealed and for Thailand, this means ex-pats are unable to return to see loved ones, and tourists are left in the dark, unsure if their holidays will be going ahead or getting cancelled.
Back in March news broke that for the first time in recent history, Thailand would seal off land borders and close down airports in the fight against the coronavirus. I became 'stuck' in the country and have witnessed Thailand's handling of the outbreak first hand. Here is what I've learned about how Thailand plans to reopen to tourism.
Countries all around the world are starting to ease their lockdown measures and Thailand is watching closely. In some parts of the world international travel is resuming, and more and people are itching to get away after being stuck at home for so long.
I've had countless people asking what the situation is like in Thailand, and people asking me things like; "when will I be a be able to travel to Thailand again" and "when will Thailand reopen to tourism".
Related Posts: You Might Be Interested In Reading
Is Thailand Open?
With Thailand opening up domestic travel routes, and airports reopening, (for flights inside the country), this has spurred me to share everything I've learned so far about when and how Thailand plans to welcome tourists back into the country after coronavirus lockdowns. How tourism will change once when airports reopen and flights commence once again. In this post, I'll share with you my knowledge on the topic and what I've learned so far.
Thailand Opens Borders And Lifts The International Flight Ban
Here is the latest update on Thailand re opening the borders to international travellers.
On July 1st Thailand's international flight ban was lifted, allowing international travel into Thailand for the first time since borders were sealed back in March. But what does this really mean?
Well, for those with families or spouses in Thailand, it is great news and it's now possible to enter the country and reunite with loved ones.
But while those who have been desperate to return are now able to, Thailand isn't open to tourists just yet.
The first step to allow tourists back into Thailand was to lift the international flight ban. And now the ban has been lifted, and select groups of travellers are able to enter. It is a step in the right direction, making it seem more and more plausible that Thailand will open its borders to Tourists on the 1st of August.
So to sum up this latest news, Thailand is closed to Tourists, but the international flight ban has been lifted. Foreigners are able to travel into Thailand again from overseas, providing they meet certain criteria. Those with a non-immigrant visa (marriage, business, retirement or education), are now eligible to enter Thailand. Tourists visiting Thailand for medical reasons are also eligible to travel to Thailand.
But those are entering Thailand during the month of July will be subject to a couple of new entry requirements.
First of all, you'll need to have travel insurance, with a minimum coverage of $100,000 USD, (I personally use World Nomads).
And secondly, you'll need to spend 14-days in quarantine on arrival at your own expense. The lowest cost is at the Qiu Hotel Sukhumvit, where a 14-day quarantine will cost 32,000 Baht.
The 14-day quarantine is mandatory for foreign visitors arriving in Thailand during the month of July. A decision has yet to be made for tourist arrivals from August onwards- however, travel insurance is expected to be set as a mandatory entry requirement after COVID-19. And it's something that personally, I would never travel without.
*List of hotels in Bangkok, with quarantine prices.
In the post we'll look at when Thailand is expected to reopen and also:
Is Thailand Open
Is Thailand Open To Tourists
Are Thailand's Borders Open
When Will Thailand Re Open
Thailand Borders Closed Until…
When Are Thailand Borders Reopening
Can Tourists Visit Thailand
When Will Thailand Open To Tourists After Coronavirus
What Stage Is Thailand At Internally
At the time of writing this in July, Thailand is mostly back to normal life, with the exception of the tourism industry. Which let's be honest is a huge sector employing millions of people. National parks have reopened to tourists, beaches have reopened, temples, other regions sites and attractions are open, and tour operators are permitted to recommence business. However, with international arrivals still banned, these places remain eerily quiet.
All lockdown measures have been lifted within the country, curfews have been lifted and overnight trains and busses have resumed operations again. Bars and entertainment venues have been given the green light to re-open with some obvious regulations in place- and from July the 1st the ban on international flights has been lifted.
All lock down measures have been removed within the country there are only three restrictions still in place.
Bars, Clubs and Entertainments Venues are Prohibited From Opening.
International Arrivals are Prohibited.
Face Masks Are To Be Worn In Public Places.
When Will Thailand Welcome Tourists Again
To understand when Thailand will start to welcome tourists and open borders after the coronavirus, you first need to understand how Thailand created their restrictions in the first place. And how they have decided which restrictions to lift, and when. And it's pretty simple really. I watched the same pattern over and over again, over the past three months.
They will copy the measures being taken in other countries. Thailand follows what the rest of the world is doing, they don't use their own initiative and it is safe to assume once word goes around other countries are starting to open borders, Thailand will follow suit.
Thailand relies heavily on revenues generated from international tourism and understandably they want tourists to return. But at the same time if they open borders too soon and bring an influx of new cases into the country they might shoot themselves in the foot and be forced to closing up again not long after, and before their 'peak season' arrives.
From now until November, Thailand is in the low season, the rainy season. And this season does not bring in large numbers of tourists. Governments know this, they know that there will be even fewer tourists after the coronavirus and they will use this to their advantage. The rest of the low season will be used as a trial run for the peak season which begins in November.
Although it hasn't been confirmed it looks like Thailand is gearing up to welcome select international arrivals back on the 1st August. This is what all the signals are pointing to, and it is when airlines like state-run Thai airways are advertising flights for, perhaps they know something we don't.
I have personally run a tour company in Thailand for the past five years and have some first-hand information on the subject. There is some obvious hope that tourism will resume, and customers have been booking services for November through until February. This information tells us people are still wanting to travel and still planning to travel to Thailand. And that people expect the country to open up sooner rather than later.
Now, of course, this is an ever-changing topic and nothing is guaranteed at the moment, but it looks like there will be a 'soft' opening from 1st August until November. "Guinea Pig Tourists" will be permitted to enter Thailand again, and later on in the year, if things go smoothly, a chance of normality could potentially be on the horizon.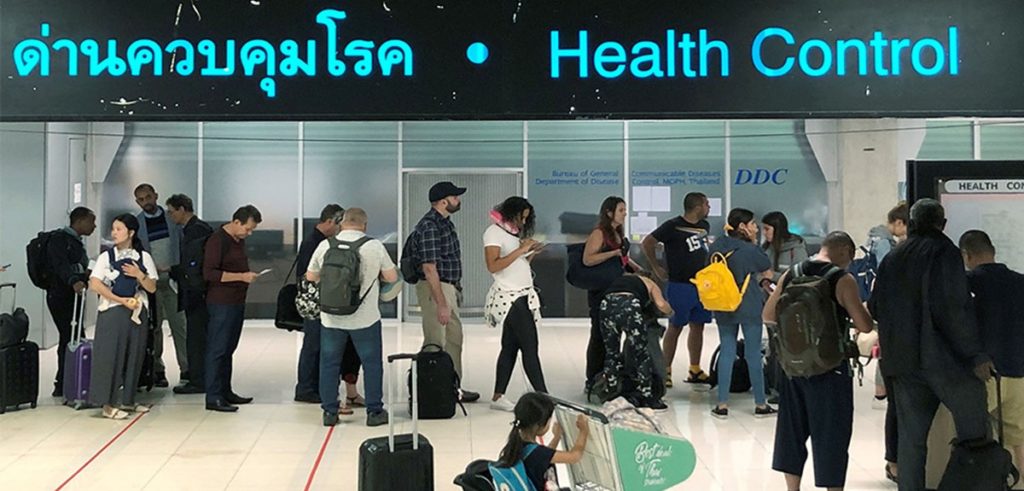 The Trouble With China
It is no secret that Chinese tourists in Thailand make up the biggest group of travellers, according to Wikipedia, the Chinese account for 30% of tourist arrivals into Thailand. There is no doubt that China will be included in Thailands first "travel bubble".
Logically it would make sense for Thailand to allow international flights to resume from places like Vietnam, South Korea and Japan. And that is something that has been discussed and publicly spoken about. Vietnam, for example, has kept cases of the coronavirus much lower than other countries. But the trouble with opening travel routes to and from Vietnam is that there is no land border between the two countries. It would mean allowing international flights and doing that, and excluding China from travel, could put relationships with China on edge.
To put it simply, it is extremely unlikely that Thailand will allow international flights to resume from anywhere the world without including China on their list of safe countries. And the fact that China has recently re-entered into a partial lockdown to control a new outbreak, could put the county on hold from opening to tourists from any other countries. Chinese tourists are the biggest spenders in Thailand and they are tourists the government wants to focus on getting back first. But at the same time, the country doesn't want to have all their hard work thwarted.
But it could be a different situation for Thailand's neighbours; Malaysia, Myanmar, Cambodia and Laos.
These nations share a land border with Thailand, and they have also handled the virus outbreak well. Opening up land borders before allowing international flights is also another possibility that has been discussed. It could be the best way to kick-off reopening the country without ticking off China.
Will Thailand Open Land Borders Before International Airports
It's unlikely that a "free-for-all" will be allowed when Thailand does allow international flights to resume. And by that, I mean flights will only be permitted to resume from countries or areas that are deemed safe, and only available for certain types of visitors.
I expect travellers will be allowed to visit or return to Thailand gradually, rather than having a single date announced when everyone and anyone will be allowed to come.
Opening travel routes to neighbouring countries first seems like a smart way to control a steady re-opening of the country.
Thailand has worked hard to control the spread of coronavirus, and people will not want to see the hard work undone. There will be a select few flight routes in the beginning. And the authorities have been vocal that it will be the case, although they have yet to clarify exactly which nationalities will be allowed into Thailand first.
It is also yet to be confirmed if those arriving from neighbouring countries overseas will need to quarantine for 14-days when they arrive, but that's something I'm going to talk about in another post when more information comes to light on the topic.
Now no one knows for sure which countries will open first for travel routes into Thailand, but it's looking more and more likely that entering Thailand overland might become a possibility in the coming weeks. Recently, I have received numerous tip-off's from others residing in Thailand, and from people residing in Cambodia, looking to travel into Thailand. Sharing their experiences and views of how Thailand will handle the re-opening of the country.
Now again, this hasn't been confirmed as of yet, and if true it is unlikely to be announced until the last minute. But one significant piece of information has stood out to me.
I keep seeing the same date over and oven again. July the 16th.
July 16th is the date when Thailand is expected to open land borders with their neighbours. It makes sense logically, if Thailand is planning to re-open international air traffic routes in August then they need to start moving towards that goal. And opening land borders is the first step in the right direction.
One of the strongest pieces of evidence to support the idea that land crossings will open on July 16th is information given by bus companies. Multiple readers of my blog got in contact to say that bus companies within Cambodia were selling and promoting tickets for July the 16th onwards. Now it might be the case that bus companies are selling tickets without knowing for certain if the services will be cancelled or not. Perhaps they just want to keep some money turning over. But after doing some research of my own it does seem plausible that international bus routes might start operations again, in July.
I contacted two travel agents in Bangkok, and both of them were willing to sell me a bus ticket. It seems that schedules are in place for July and both companies had busses running to both Cambodia and Myanmar. I couldn't find any companies running busses to Laos, but it's a little further away from Bangkok.
I also turned to AirAisa, a Malaysia owned budget airline. The airlines dominate travel between south-east Asian countries and if anyone knows when Thailand will open the borders to their neighbours, it's them. And sure enough, the airline was advertising flights between the capital of Thailand, Bangkok and the Capital of Malaysia, Kuala Lumpur in July.
Daily flights are being advertised from mid-July, with the first international flight scheduled to arrive into Bangkok, from Kuala Lumpur on July the 16th. And to check that the airline wasn't advertising flights they didn't expect to run, I also checked for flights arriving from countries which are further afield.
AirAsia is not advertising flights from Melbourne, Australia at all, a route that previously operated four times a week. And flights from Osaka, Japan are not being advertised until August 1st, which is when Thailand is expected to re-open international borders. Proving that the airline is expecting the first borders to open up, will be with Thailands neighbouring countries.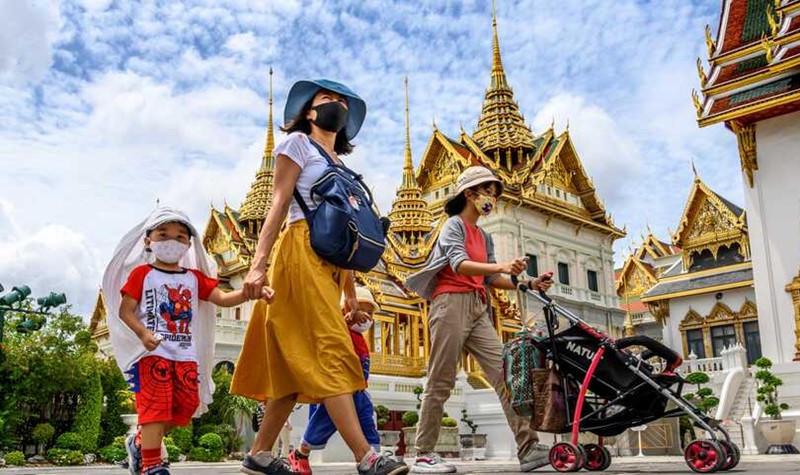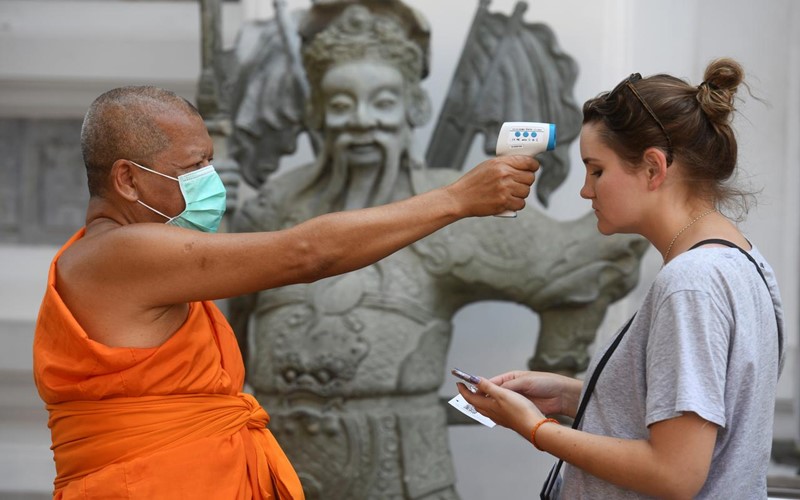 Should I Book A Flight To Thailand Now
To put it blunt, no. You shouldn't book a flight to Thailand just yet.
It is wise to hold off until borders have been reopened. Airlines will happily take you money but at the moment there is no guarantee carriers will be given permission to touch down in Thailand. State-run Thai airways are taking bookings at traditional prices on their London to Bangkok route commencing from 1st August. This is a positive sign that the country is planning to reopen at the beginning of August to travellers from London- but it is not a given.
Other routes the airline had previously operated have not been advertised as of yet, this gives us another indication that once Thailand is to open borders again, flights will only be permitted from selected destinations.
Until Thailand has officially announced a list of airports where flights can originate from, and until official confirmation has been given that international borders will reopen and until official confirmation has been given on the 14-day quarantine policy which is currently in place. It is best to temporarily hold off on booking a flight.
And even after an official confirmation has been given it might not be that simple, the Phuket International Airport is now open for domestic flights but during the coronavirus lockdown the official opening of the airport was announced three times, the first two times officials backtracked and changed the dates.
My advice is to hold off from booking flight tickets until you have seen first hand that foreigners are being allowed into Thailand once more. Business travellers, those separated from their Thai spouse and potentially medical tourists will be the first few groups of foreigners to return. Wait for official confirmation and until all the guidelines and requirements have been laid out by the government until booking a flight to Thailand or you might find yourself out of pocket, frustrated and struggling to reschedule or get your money back from the airline.
This post is kept updated on a daily basis, and as soon as any new information reaches me, it will be updated here. So check back to get the latest information as updates are announced.
What Steps Will Thailand Need If The Country Is To Reopen In August
Speculation at the moment is Thailand will open borders to tourists on August 1st. But If that date is to be correct then what measures will be taken in the country beforehand.
Entertainment venues will need to have reopened. And another south-east Asian nation will also need to have open borders. Here's why.
Reopening the entertainment industry is necessary before borders are reopened. It is one of the biggest business within the tourism sector and with bars closed tourists will be much more unlikely to come to Thailand. It is essential that these sectors can be open and proved that it is safe to do so before airports are opened to international flights.
The government is looking at dates in late June to have a "trial run" of reopening bars, clubs and other social venues. Restaurants have been given the green light to open already, and they are permitted to serve alcohol with meals.
Another thing holding Thailand back; they will not be the first south-east Asian county to open their borders.
Thai's aren't risk-takers and being the first country to open up borders to tourists after the coronavirus is a bold move, a move Thailand just won't make. They'll follow suit with everyone else, they'll want to open borders as early on a possible, but they won't be the first to do so. Opening the borders on August 1st is a safe bet, it's a bet that follows what Thailand stands for and follows patterns we've seen so far during this global pandemic.
Reopening borders on August 1st will not cause an influx of international traffic, and they know that. There will be a trickle of tourists, to begin with. But by reopening it gives tourists the confidence to the book vacations for the upcoming peak season later in the year, which falls from November until March.
The 14 Day Quarantine And Needed Documents
When Thailand opens borders to tourists again, will there be a 14 day quarantine period? And what documentation will be needed?
While no final decisions have been made, here is the information I've gathered so far.
Currently, the only people allowed to fly into Thailand are Thai citizens returning from overseas and foreigners holding a residency or a working visa. At present, anyone returning to Thailand is subject to a 14 quarantine at their own expense.
But with a 14-day quarantine in place, it's clear that tourists simply won't visit Thailand. For some people visa's are valid for just two weeks anyway, it's not a viable solution and it will be dropped when Thailand wants tourists to return.
It is expected the quarantine will be scraped in August and instead Thailand will begin to focus on opening flight routes from areas with low coronavirus cases instead. The government has been specific in saying that they will allow arrivals from certain airports and cities, rather than focusing on countries as a whole.
It is also expected, and pretty much a given that you'll need to show a negative Covid-19 test certificate on arrival, the certificate must be dated within 72 hours of arriving.
For a long time, Thailand has been trying to push travel insurance as an entry requirement to holiday in the country and it seems that the coronavirus outbreak is finally going to see that put into action. You'll be required to prove you have substantiation medical coverage, although the exact criteria haven't been laid out as of yet. And to be honest, you should have travel insurance for medical coverage anyway, coronavirus or not.
Are Hotels Open To Tourists In Thailand, And Are Prices Lower After The Lock-downs?
Now I'm not going to go into the basics we all know that we should wash our hands, and we all have a rough idea of how flying is going look once the world begins to resume some level of normality. But how will things look in Thailand specifically after the borders are reopened to tourists.
Right now, living in Thailand tourists are free to roam the country at will, the few tourists that had entered the country before the lock-downs began, that is. But that is set to change very soon. It is expected that Thailand will open to individual countries or cities on a case by case basis, to begin with, and strict temperature checks will be enforced. Not only at airports but also at provincial border crossings, shops, hotels upon check-in, attractions and public places.
"Travel bubbles" as they have been referred to hold a different meaning in Thailand. In Thailand, travel-bubble will cover a certain area of the country in which a tourist is allowed to be.
For example, someone flying into Phuket airport may be limited to stay in Phuket and would need to register before they were able to leave for another province.
A meeting to finalise the details of "Travel Bubbles" and restriction of movements for foreign tourists is scheduled to take place on the 16th of June.
While the full details of the travel bubbles haven't yet been decided, one thing is for sure, it's going to put off a lot of tourists from coming to Thailand. Part of the fun of travelling Thailand is exploring the length of the country at your own pace the country is filled with diverse nature if tourists aren't able to experience that, is it worth coming back?
But that is all part of the plan, Thailand needs to open borders, Thailand needs tourists. But Thailand is not a risk-taking nation. Using these new measures will allow them to 'technically' reopen borders, while at the same time, putting off many people from returning.
They are designed to put off tourists from returning in hoards and ensuring they have low volumes of tourists in the beginning, in the current low season, to be their "guinea pigs", if you will. The first few tourists will be traced and tracked, have their basic human rights violated, and won't have an enjoyable experience. At least they won't have the same enjoyable experience in Thailand that would have been the norm just a few months back.
Does anyone really want to fly long-haul wearing a face-mask, or lie on the beach wearing one? Does anyone really want to drink in a bar or get a Thai massage when all the staff are wearing latex gloves, masks and face shields? Does anyone want to hand over their passport number, phone number and have their temperature taken every time they go into a shop to buy a bottle of water? I don't think so. But will people, I hope so, but only time will tell.
If Thailand's tourism industry is even going to return to normality it's essential these 'guinea pig tourists' help pave the road to recovery. It will be an unusual experience for the first international arrivals. But if things work out, by the time November comes around there might be a sense of normality in the air. And after all, it's got to beat sitting at home watching the Tiger King, with your brand new bread maker.
Are Hotels Open To Tourists In Thailand, And Are Prices Lower After The Lock-downs?