One of the biggest decisions to make, for those with pre-booked vacations to the land-of-smiles, is should I go? Should I go to Thailand? Should cancel the trip, postpone or reschedule?
For some, the choice has already been decided for them and many holidays to Thailand have already been cancelled due to the closed borders and international travel bans.
But for those people who have vacations booked for towards the end of 2020 and the beginning of 2021, decisions need to be made, should you stay or should you go?
It's a difficult but important decision to make, and the answer is not going to be the same for everyone. Deciding if you should travel to Thailand post coronavirus lockdown is a decision that travellers need to make for themselves, based on their own circumstances.
I'm not going to tell you that you should go to Thailand, nor am I going to tell you to cancel a trip.
Instead, I'm going to share with you a few things to take into consideration when deciding to go to Thailand or not. Things to consider beforehand, so that you can make a better-informed decision about if travel to Thailand after coronavirus is the right decision for you.
So let's take a look- here are five important factors to consider to help you answer the question "Should I Go To Thailand?" and "Should I Travel To Thailand Coronavirus?"
Nowhere is 100% safe from the coronavirus, and it's important to weigh up the risks involved with travelling abroad.
During the lockdown period, Thailand handled the outbreak of the virus extremely well. People began to wear facemasks very early on, and a 14-day quarantine was introduced for repatriated citizens. By mid-April, Thailand had reached single-digit daily reported cases of coronavirus, and by June the country had eradicated locally transmitted cases.
With fewer than 3,000 cases (at the time of writing) it's safe to say that Thailand is one of the safest countries to be in.
But while the coronavirus has been kept under control in Thailand it's important to bear in mind, that when the borders open to tourists, it's possible that cases could begin to climb once more.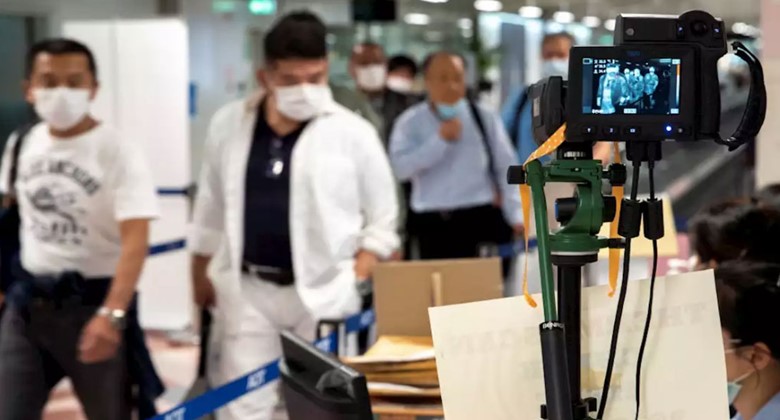 #2 Are Places Going To Be Open
It's undoubtedly a unique time to go to Thailand, after the COVID-19 lockdowns, beaches and attractions are much quieter than usual and there are far fewer other tourists around. It is a dream for most tourists to see these places of natural beauty in their full glory and it is an opportunity that travellers in Thailand have never had before, and will likely never have again.
An important thing to consider when deciding if you should go to Thailand once borders are opened to international tourists is what are you going to do in the country once you arrive. The coronavirus has caused had devastating financial troubles for many business owners in the tourism industry and it's safe to say that not all tourism businesses have survived the lockdowns.
There will be fewer bars open, fewer restaurants and fewer options when it comes to day tours and activities.
That isn't to say that there is nothing left to do in Thailand for tourists, but there are defiantly fewer choices than before and many activities will be running only as private group tours, as locals get back on their feet and rebuild their businesses.
And of course, Thailand is world-famous for it's diverse and beautiful nature. The south of the country is home to some of the most beautiful beaches in the world, and spread out across the nation there are 147 national parks, each one as beautiful as the last.
So tours and activities might be more expensive and there with be fewer activities to choose between at first. But on the flip side, in the first few months of the country opening up again, the beaches and National Parks are going to be the quietest they've been in a number of years.
#3 Can You Be Flexible
How flexible are you, if you're on a tight schedule, it might be better to postpone a trip to Thailand until a later date. After all, things are uncertain for everybody at the minute. As many travellers found out when lock-downs were first introduced, and tourists in countries from all across the world found themselves stranded overseas.
The situation caused by the coronavirus pandemic is fluid and ever-changing. You'll need to keep a close eye on the latest information in areas you'll be travelling in, and you'll need to remain flexible and be willing to alter travel plans on the fly as things change.
There is no telling when a flight might get cancelled or when a border might close, impromptu. In March when the lock-downs started across the world there was no warning, no chance to prepare and no way that anyone could have planned for such a scenario.
But if your home country was to introduce a quarantine period while you were abroad, would you be flexible enough to cope with that, with time away from work or from school? Or if your flight was cancelled, are your finances flexible enough to book a new ticket?
#4 Think About Your Medical History
Now I'm not a doctor, and I'm not going to give advice on who should and who should travel to Thailand. But you know yourself better than anyone else and you must consider your medical history and the level of risk that you're willing to take, before deciding if you should go to Thailand.
For people that fall into a higher risk category, be that age or underlying illness, it would probably be a better decision to postpone going to Thailand. Or for that matter, any non-essential international travel for the foreseeable future.
After all, a vacation isn't going to be much fun if you're fearful of falling ill, and it's not going to be fun either if you have to spend your vacation in a Thai hospital. But for someone in good health, visiting Thailand after coronavirus might be less of a risk.
And of course, for anyone visiting Thailand, you'll need to have travel insurance.
For a number of years, Thailand's Immigration Bureau has been actively trying to introduce travel insurance as a mandatory entry requirement for tourists, and it makes sense, if tourists don't hold travel insurance then Thailand is left to pick up the bill for unexpected medical expenses.
Besides, travellers should want to be insured for peace of mind, and it can also come in useful for non-medical claims. Travel delays, cancellations, personal belongings and theft are just a few things which are often covered by travel insurers.
For tourists who are travelling to Thailand after coronavirus, you'll need a valid travel insurance policy. After the coronavirus, travel insurance is now a mandatory entry requirement. Travellers will need to show proof of a valid insurance policy to immigration officials when arriving in Thailand.
There are a number of travel insurers to choose from. Personally, I've been insured by World Nomads for the past five years and can't fault them. You can use the widget below to get a quick quote.
#5 Consider Your Personal Preferences
Travel as we know it has changed, and that could be a deciding factor in choosing to travel to Thailand after the coronavirus or whether to cancel or postpone a trip. It could be a long time until travel returns to 'normal' so choosing to cancel a trip for personal preferences might be better than postponing.
Facemasks, regular temperature checks, and social distancing are a few things to keep in mind. Although it is likely that these changes aren't exclusive to Thailand and you may already be used to such measures in your home country.
You should consider how you'll react to wearing a face mask on vacation in Thailand, and if it's a change which you're willing to make. It's a topic that I've had a lot of questions about, and I've put together a separate, more detailed post on the topic which you can check out here: When and Where Do I Need To Wear A Facemask On Vacation.
Consider the others travelling in your group as well, for example these changes and requirements might be harder for children to adjust to.
On the flip side, there are some benefits to social distancing when travelling to Thailand during or after coronavirus. Before the pandemic, a lot of boats, buses, tours etc… would be crowded and uncomfortable. But in 2020, social distancing means you have more space to yourself on once crowded transport links making journeys that little more pleasant and comfortable.
Summary
Should I Go To Thailand: Its a decision that should be made on a case-by-case basis, depending on flexibility, those you'll be travelling with and personal medical history. But ultimately Thailand is a safe country at the moment and deciding to travel to Thailand after borders are opened, or choosing to cancel a trip instead, all boils down to the level of risk you're willing to take.
One thing is for sure though, it's a unique time to be travelling and the coronavirus has changed travel as we know it. For those that feel safe enough to travel to Thailand, there is an opportunity to experience the country without hoards of tourists, while beaches and attractions remain quiet- and it's quite possibly an opportunity that will never be seen again.
You Might Also Like: