MBK Center is the largest shopping Mall in Bangkok. Also known as the Electronics super center, MBK is a treasure trove for bargain hunters. But keep your wits about you in this mall- you'll need a sharp mind to avoid getting 'scammed'.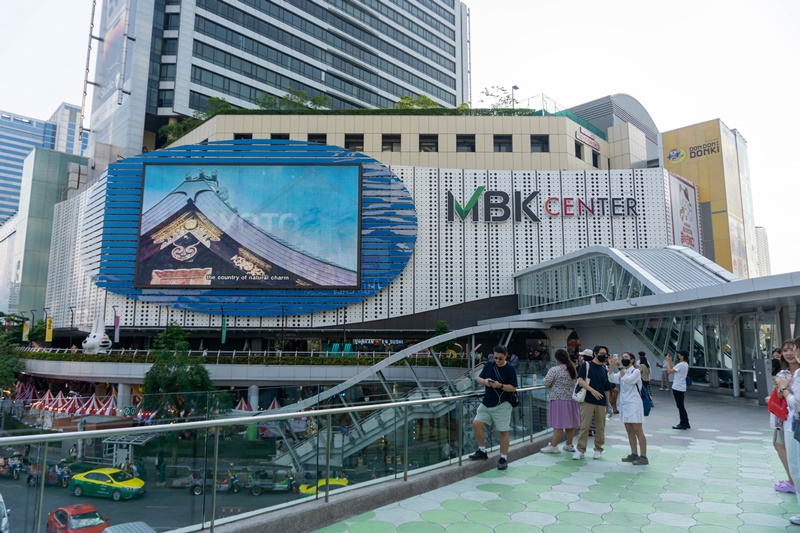 What is The MBK Center in Bangkok
Even in a post-coronavirus world, MBK Center is still buzzing with life. As soon as you walk through the doors chaos awaits. A cacophony of sounds and sights – vendors hawking their wares, shoppers bargaining for the best deals, and the constant hum of people moving about.
MBK Mall is a labyrinth spread over seven floors, the corridors and market-style streets seemingly go on forever. Chances are whatever you need, you'll find it at the MBK Center in Bangkok!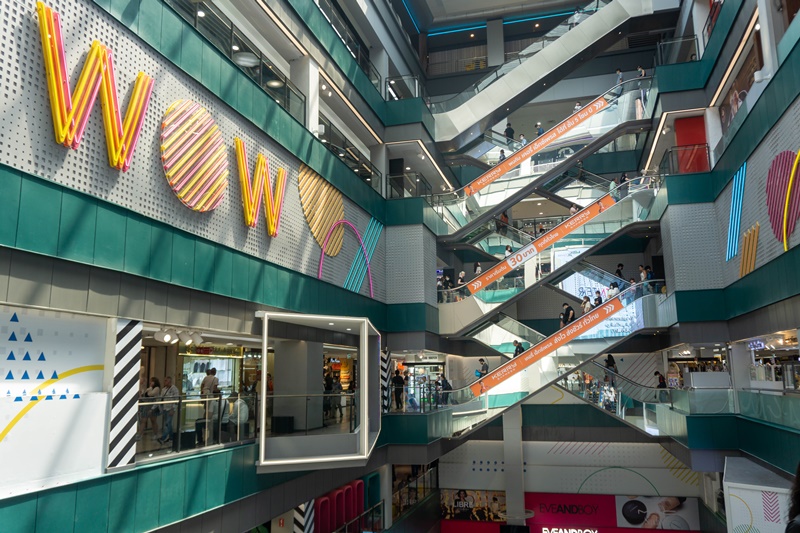 Electronics, iPhones, Cameras, Luggage, Clothing, Shoes, Watches, Perfumes, Cosmetics- you can even buy cannabis in the MBK Mall now! Pretty much anything you would ever want or need can all be found for sale under one roof.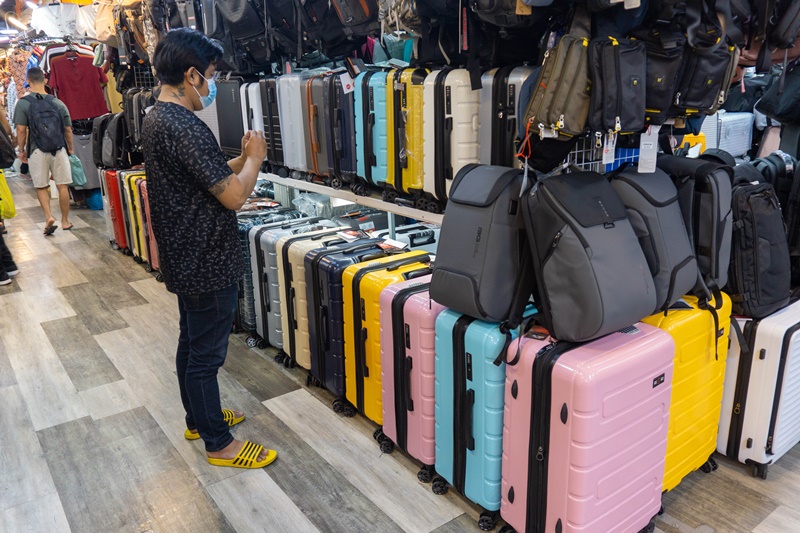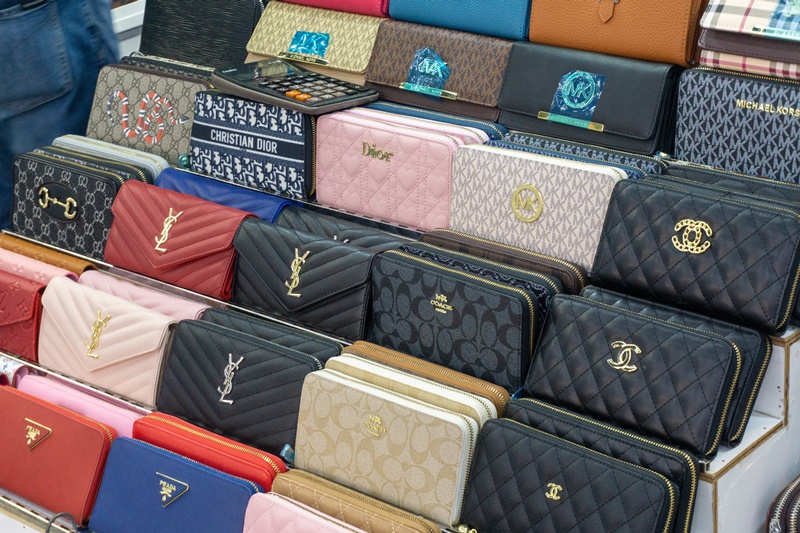 MBK Center Official Website (in Thai): https://mbk-center.co.th/
Where is the MBK Center
The MBK Center is located in the heart of Bangkok in the Pathum Wan district. It's really easy to find the mall at the intersection of Rama I Road and Phaya Thai Road. MBK Center is in close proximity to other popular attractions such as Siam Paragon and Siam Square, the area is a huge transport hub with a ton of connections around the city which makes MBK a convenient shopping destination for tourists and locals alike.
Never take a Tuk-Tuk from MBK! There is a BTS Train Station, right outside the MBK Center!
MBK Center Opening Hours
The MBK Center is open every day from Monday to Sunday, starting at 10:00 AM. To accommodate the late opening time, the mall stays open until 10:00 PM, seven days a week.
How To Get to MBK Center
Taking the BTS SkyTrain is the most convenient method to get to MBK. National Stadium(W1) is the closest station and is the last stop on the Silom Line. The station is located directly outside MKB Center. Luggage storage lockers are also available in the station.
Another BTS station near MBK is Siam BTS Station, which is just a five-minute walk from MBK Center. This station can sometimes be a more convenient option as it connects with both the Sukhumvit and Silom BTS Train Lines.
Although taking a taxi is another choice, it's important to keep in mind that traffic in the area, especially during weekends when the mall is busiest, can be slow. Moreover, there are plenty of taxi scams around MBK Mall, so be cautious. When you hail a taxi in this area, the driver will set fixed rates, which is illegal, and prices are usually more than 10 times the authorised rate. It's recommended to take the train or hail a car using the Grab Application instead to avoid these scams.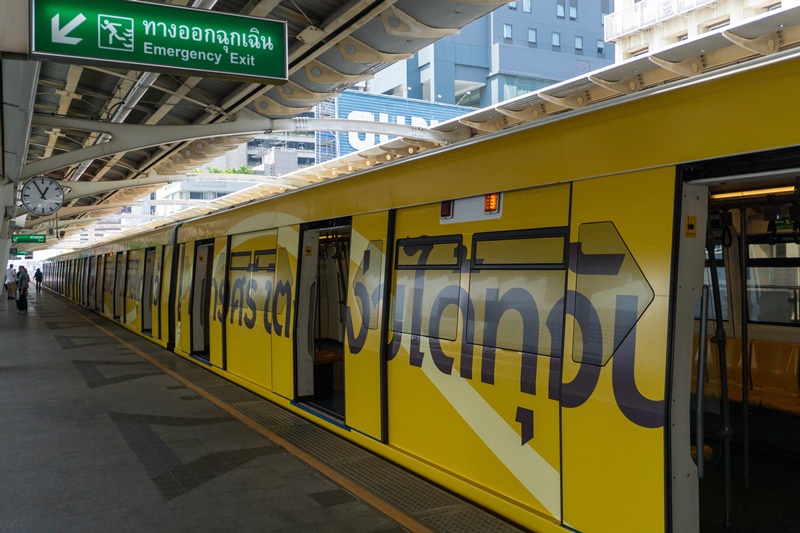 History Of MBK Center and What Does 'MBK' Stand For
MBK is an acronym for "Mah Boon Krong," which is named after the founders of the shopping centre.
Interestingly, the history of the MBK Center can be likened to that of Amazon or Apple, as it started as a humble garage situated on the very same spot where the mall now stands. In 1974, the founders, a couple named "Ma" and his wife, "Boon Krong," sold pre-packaged "MBK" branded rice on the site, which eventually led to the establishment of a market. The market grew and eventually became the MBK shopping mall which officially opened its doors in 1985, nine years after the market's inception.
Presently, the mall is owned by Dusit Thani, a company invested in hotels and tourism.
What About The Quality of Good Sold at MBK in Bangkok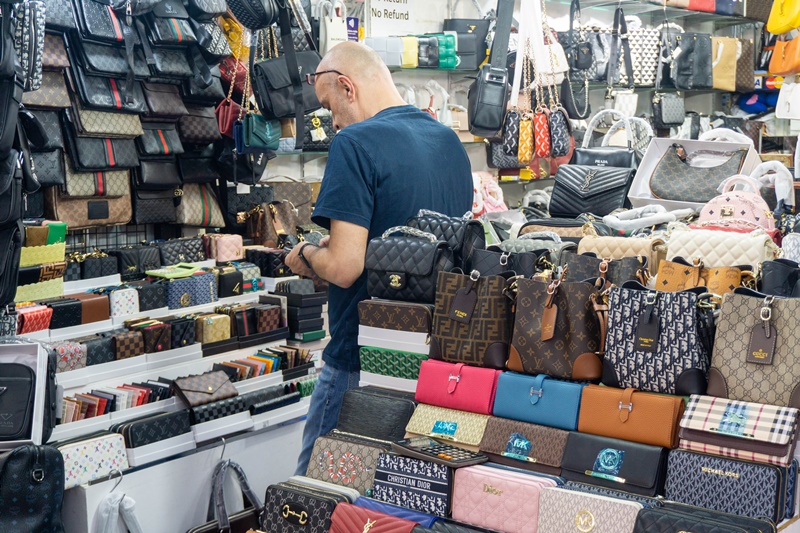 No refunds, no exchanges, no receipts- all sales are final at MBK.
It is no secret that most of the branded items sold at MBK are non-genuine. Most sellers are transparent about this and will refer to the goods as "Original… Copies". Additionally, some sellers may proudly invite you to their "Secret Back Room" where even more fake items are for sale.
Products sold at MBK are often of poor quality but it can be a real hit-and-miss. There are some gems in there, but my experience has not been good. For example, my 'Ray-Ban' sunglasses cracked after only a few hours of use, my 'Nike' Air Jordan trainers fell apart after just a few days, and the lining of my 'Hugo Boss' rucksack peeled off, leaving a hole after just a few weeks of use. However, I do have a Gucci wallet that I bought there two years ago, which is still in excellent condition.
It's important to know that paying more money for something in MBK does not mean you're getting a better quality product. Many vendors will be selling the exact same products. Genuine goods can be brought in the Siam Paragon, Siam Center or Central World Malls' which are nearby.
Proceed With Caution!
There are certain products which are openly available for sale at MBK, that I would advise against purchasing. For instance, small weapons like tasers, are technically legal in Thailand, but it could lead to difficulties if you attempt to check them in for your return flight. Similarly, although counterfeit goods are technically illegal, this is generally overlooked in Thailand. Nonetheless, there is a slight possibility of encountering complications upon returning to your home country.
How Much Money Will I Need in MBK
It's possible to go window shopping and browse the fake goods. MBK in Bangkok can be a crazy place to lose yourself for hours. There is even a food court on the top floor to get some lunch when you're feeling hungry. And the food here is amazing.
But how much money you should bring to MBK really depends on what you plan to buy. Compared to Western malls, MBK is cheap, but locals might find the prices a bit high. Don't worry though – there are ATMs on every floor and most sellers now accept QR payments, making it easier than ever to pay for your purchases.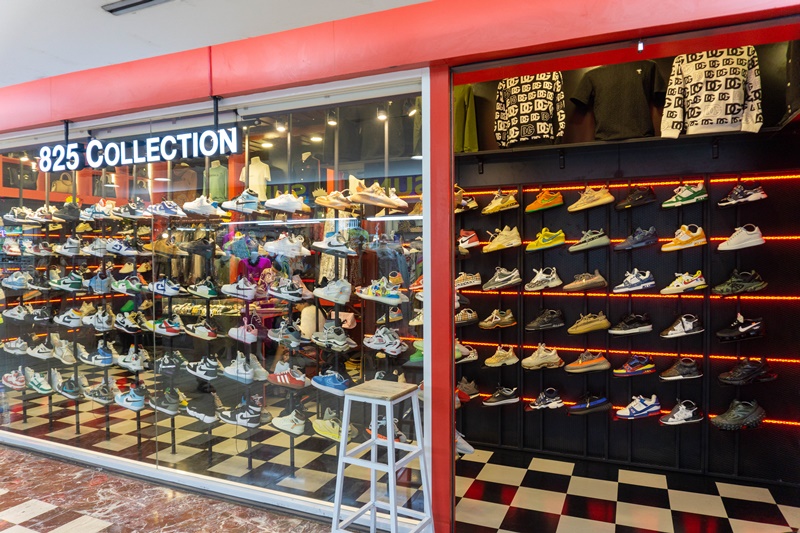 T-shirts are sold at MBK for around a few hundred baht. You can find any brand you desire. Around 1,000 baht is the going rate for trainers and about the same for backpacks. Don't be shy to bargain with the vendors – they often hike up the prices and will rip you off given a chance!
And remember, many vendors sell the same items, so it's always a good idea to compare prices before making a purchase.
What Can You Buy in The MBK Mall (Bangkok)
MBK center has 7 floors for shoppers to explore. Each floor is dedicated to a different niche of fake goods. The most common items to buy at MBK are electronics and clothing. Ground floor up here is a floor-by-floor run-down of the shops in MBK and what you can buy at Bangkok's MBK Center.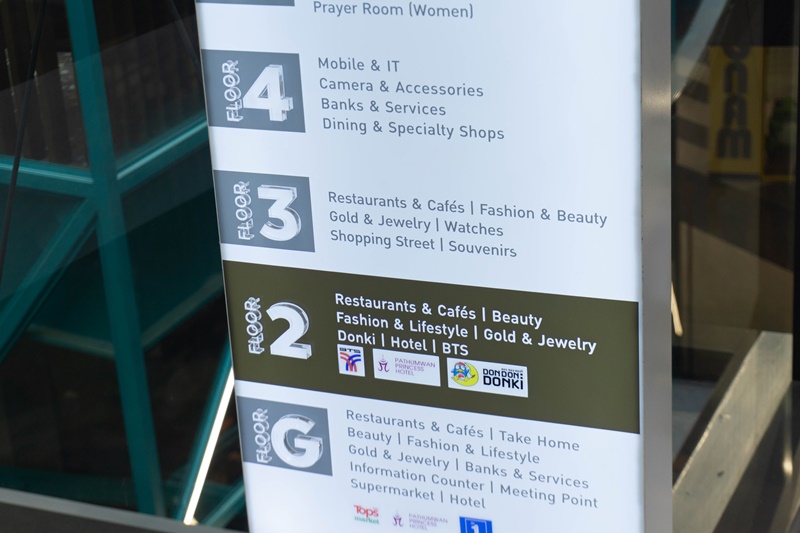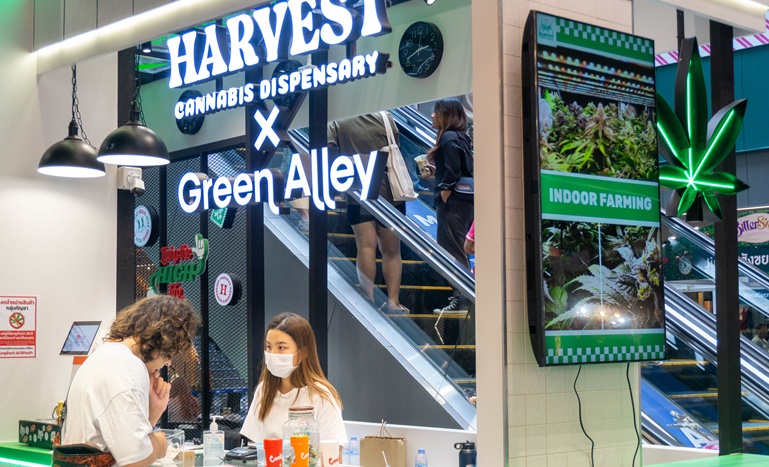 Food Markets and Restaurants (Ground Floor)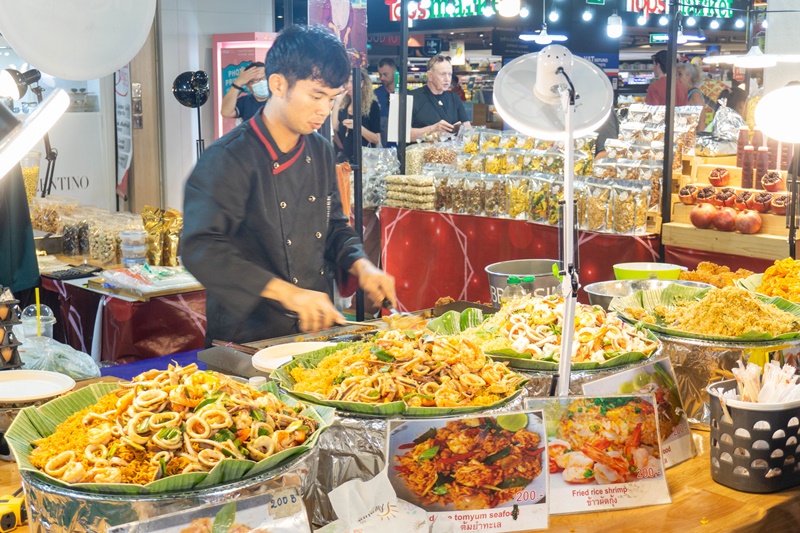 The ground floor at the MBK center is mostly legit.
There is an indoor market set up where you can buy 'street food'. There are a few chain stores such as Boots and other chemists. And then restaurants line the perimeter with big names like MK, Taco Ball and Mcdonald's.
The higher you go in the MBK Mall, the more dubious things get!
Gold, Watches and Jewellery (Floor 2)
I didn't spend much time on the second floor. If I'm being honest gold, watches and jewellery just isn't my thing. I would not know how to tell the authenticity of a product and would most likely get totally ripped off here. Im, sure there are some bargains to be found if you know what it is you are looking for.
Oh and if you are looking to buy one of those 'twenty-dollar-trust-me-bro-its-real' Rolex Watches. This is where you'll find it.
Clothing, Luggage and Tailored Suits (Floor 3)
The entire third floor of the MBK Center is dedicated mostly to clothing. There are some high-quality gems to be found here but you'll have to sift through a lot of **** to find them.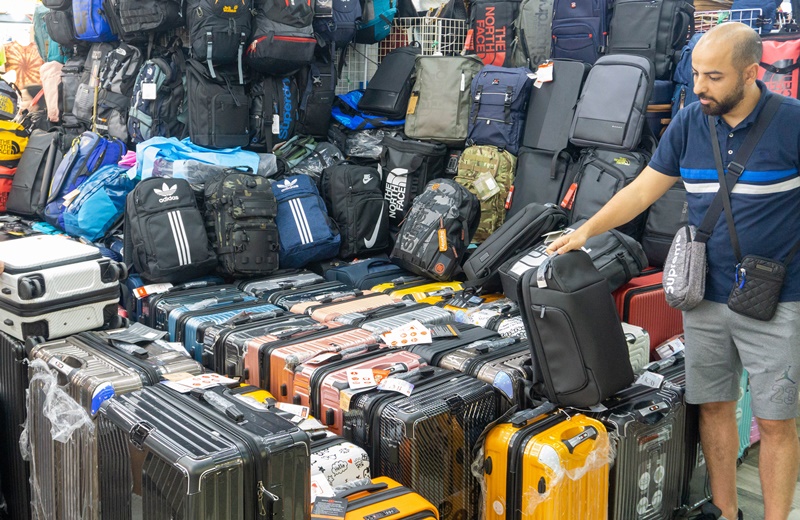 T-Shirts, Pants, Tracksuits, Trainers, Handbags, Belts and more are all found on this floor at MBK.
Don't be afraid to haggle on the price and the brands do not add any value even though the seller will try to insist it does. Check the quality of the material when shopping for clothing at MBK and ignore the brands. I've had some items last for years and others that don't last long at all.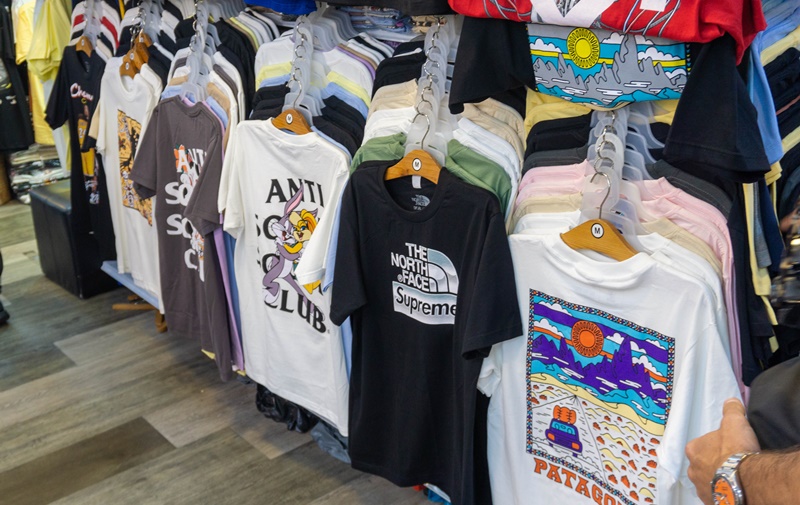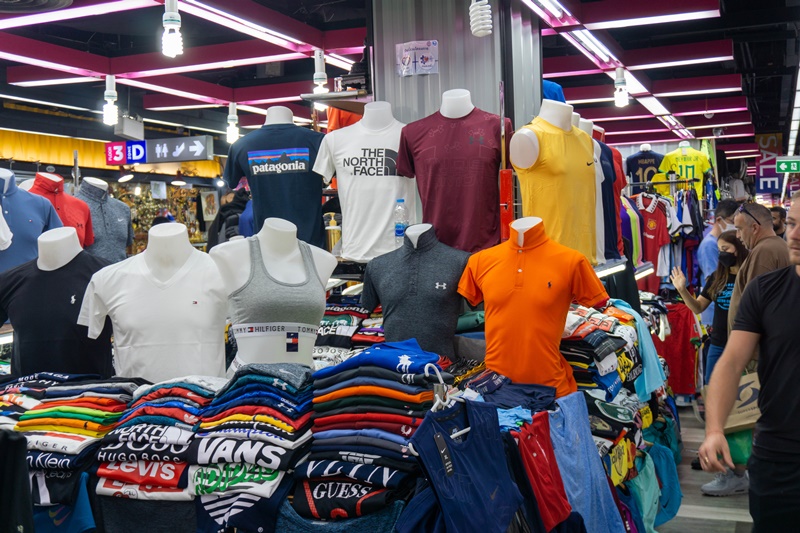 Try to buy a size which is slightly too big for you because most of the clothing sold at MBK will noticeably shrink the first time it gets washed. And if the price seems too good to be true(even by Thai standards) then it probably is.
Tailor Made Suits in MBK Center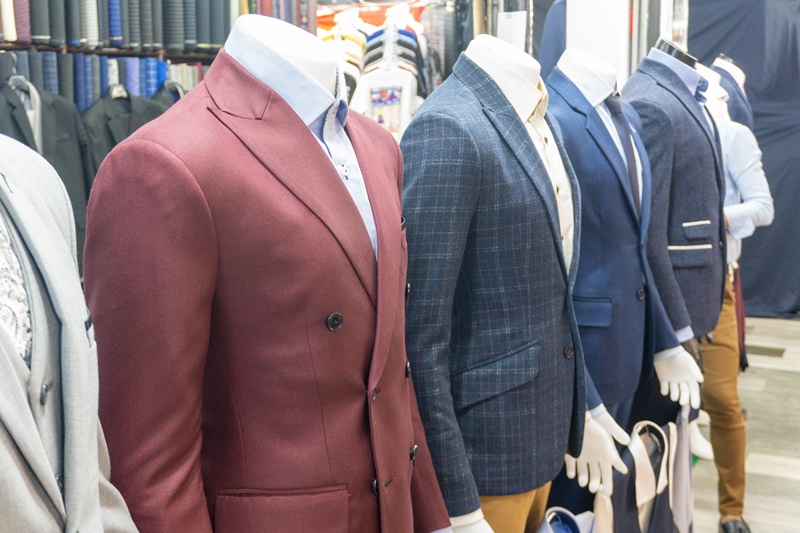 You can even have a suit measured and handcrafted at the MBK Mall!
I can't speak for the quality of these suits as I have never bought one myself. But it is almost guaranteed; you'll be stopped and pitched a suit by one of these vendors while shopping in MBK. The prices are cheap compared to having a suit tailored in western countries. You can have a full three-piece suit manufactured in under 24 hours, for around 5,000 Baht or $100 USD.
Electronics at MBK Center (Floor 4)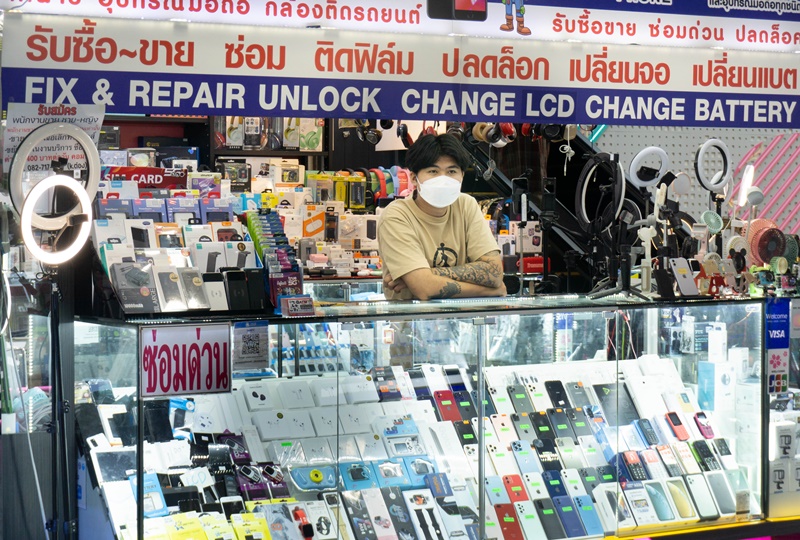 Electronics are the reason MBK is famous. The entire fourth floor is dedicated to mobile phones, gaming consoles, tablets, laptops, MacBooks and PC equipment. You can buy any model at MBK, from the latest iPhone, Samsung or lesser-known brands too. Most are genuine but be sure to double-check.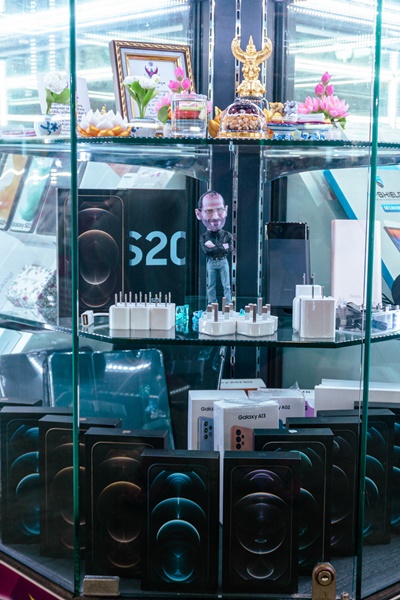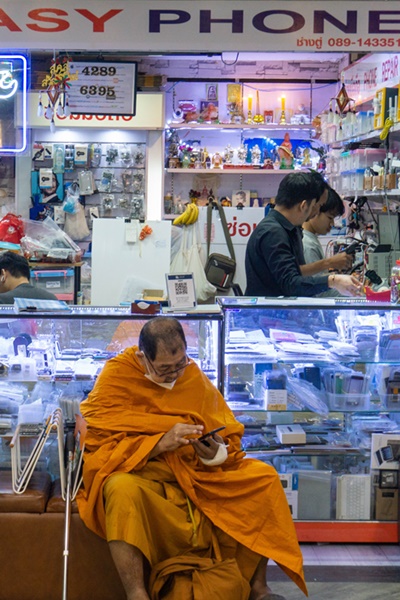 Phones sold in MBK Center are the one item that is genuine(most of the time) but be sure to double-check. Some stalls are trustworthy, others are not.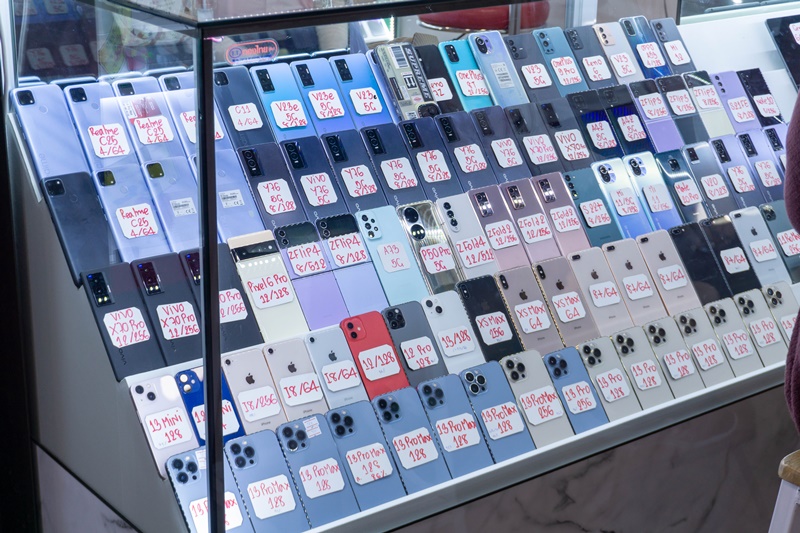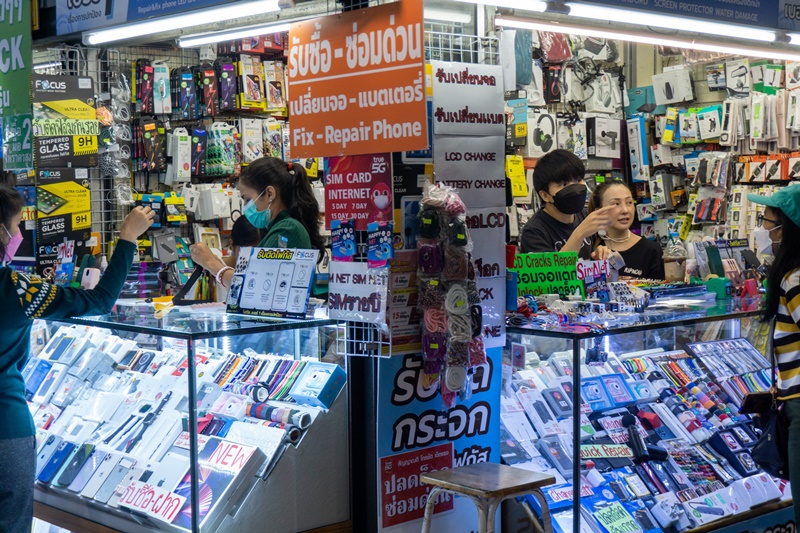 MBK is actually a great place to buy a second-hand mobile phone from. But it's important to keep in mind that MBK might not always be the cheapest. Check the Facebook marketplace in Bangkok to compare prices in the region. And don't forget if you're buying a brand new device, go to an authorised retailer instead, because tourists can claim back any tax paid!
Can You Sell Electronics at MBK Center
Yes! Have a price in mind before you go, and it's possible to sell or 'part-exchange' your mobile phone, laptop or tablet at the MBK center. Don't be afraid to shop around for the best quote and know that vendors at MBK will request to see and photograph your passport when selling goods. This is normal.
Can You Get Phones Repaired at MBK Center
The MBK Center is one of the best places to get electronics, cameras and mobile phones repaired in Bangkok. Due to the vast size of the mall, you're pretty much guaranteed to find a vendor with parts in stock.
Screen replacements and battery replacements are the most common repair and you can find these services for a reasonable price at most booths.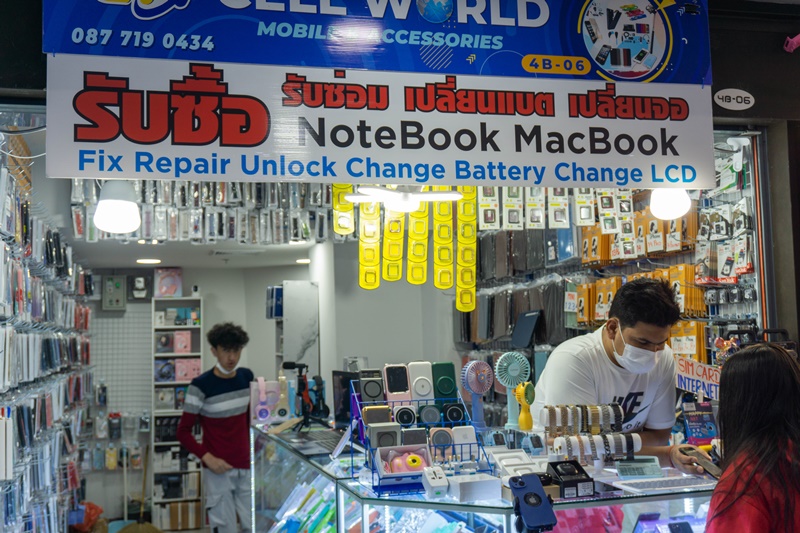 Then there are some next-level repair guys with booths in the mall too. I've found technicians who can split boards, replace ICs, rework a CPU, upgrade the NAND storage on iPhones and even re-glass cracked OLED displays! And if you know what any of that means, you're going to love the electronics floor at MBK.
Cameras and Photography (Floor 5)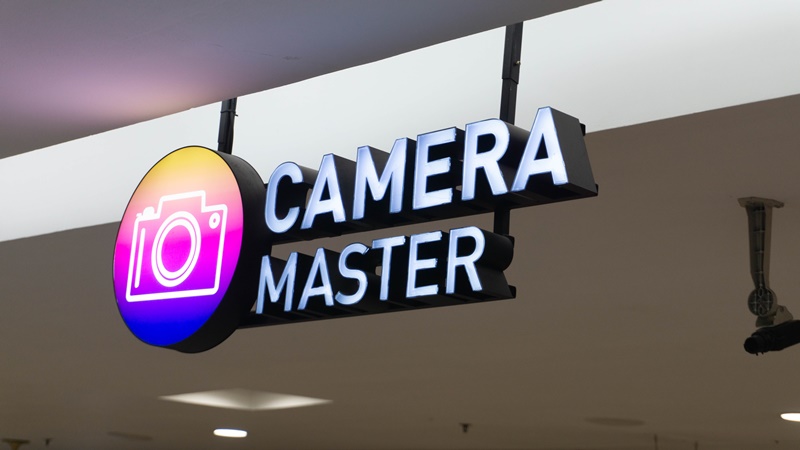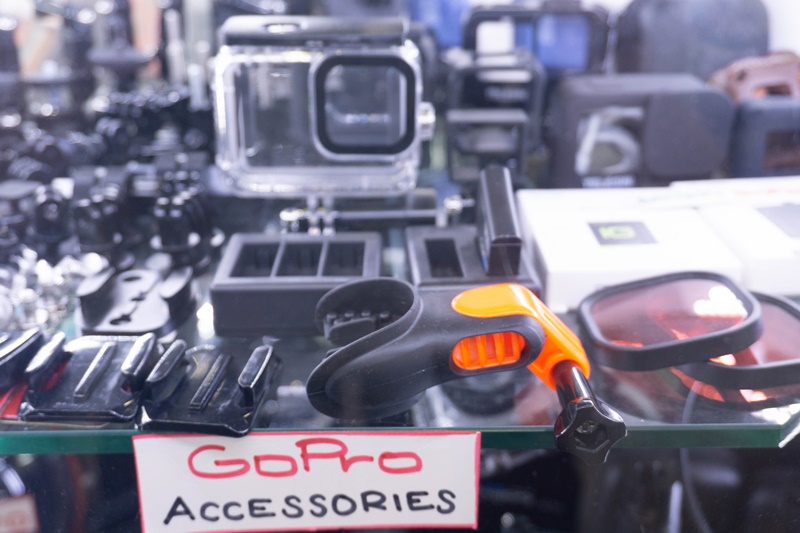 The fifth floor in the MBK Mall is where photographers will feel most at home. There are licenced camera shops stocked with Lenses, DLSR and Mirrorless models, Drones, GoPro's and everything else photography related. Most of the equipment sold on this floor is genuine and tourists can claim back any taxes here. But make sure to thoroughly check.
There are also some camera booths on the 4th (Electronics) floor too. The stalls on the 4th floor are better if you want to buy or sell second-hand goods, or if you need your camera gear repaired. I highly recommend Geekster for any camera-related purchases' Lenses, Memory Cards and accessories at MBK.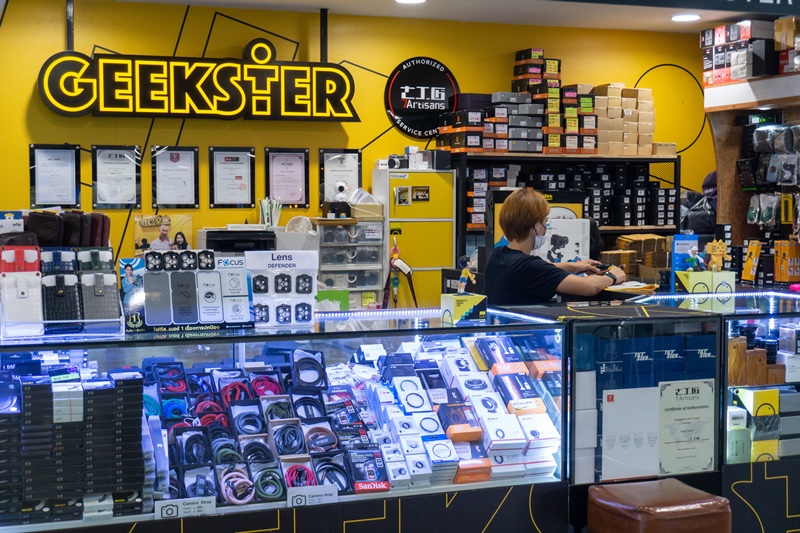 Food Court (Floor 6)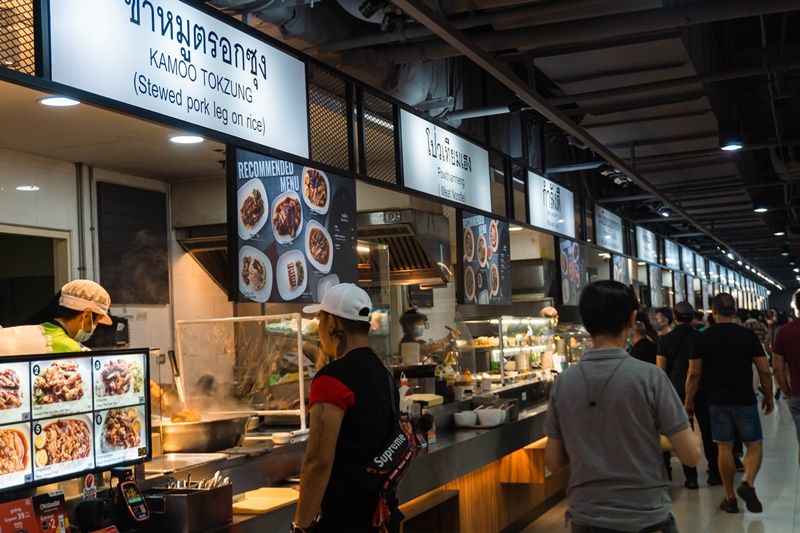 The food court located on the 6th floor of the MBK Mall was originally known as Food Island. However, after the Covid lockdown, it underwent a rebranding process and is now recognized as 'Food Legends by MBK.'
There is a huge variety of foods here, and the prices are some of the cheapest that can be found in Bangkok. If you're shopping in Bangkok do not miss out on the food court! I personally recommend the Korean Grilled Beef or the Khao Soi.
Floor 7 is home to a multiplex cinema and an arcade right outside. Don't use the claw machine. I'm 99.99% it's rigged so that prizes can never be won. Don't ask me how many ten baht coins I fed that machine.