Last Updated: 2023. Thailand has a rule which requires tourists to show proof of onward travel upon entry, but this rule is rarely enforced. In over a decade of vacationing in Thailand, I have never been asked to show proof of onward travel. However, it is still a good idea to have a copy of your onward or return flight ticket with you, just in case you are asked. You can book a temporary flight ticket online if you are travelling one way. In this post, I'm going to share everything you need to know about being asked for proof of onward travel. And how to handle it if you are. Book an Onward Ticket Here.
Unsure If You Need a Return Ticket
If you are hesitant to fly to Thailand on a one-way ticket, you can book a temporary flight ticket online. This is a real flight ticket that is valid for 48 hours and can be used to enter Thailand. After 48 hours, the ticket will be cancelled. Booking a temporary flight ticket costs only $15.
What Exactly is an Onward Ticket
No one can ever be 100% if a return flight ticket is needed to enter Thailand or not. It's a confusing topic which is widely discussed through online forums, like these. Technically yes, practically no. 99% of the time it's not something which is required. But 1% of the time you might be asked. You just never know.
You might have seen that a return flight ticket is needed to enter Thailand. Although it is technically true that a return flight ticket is required to enter Thailand, enforcement of this rule is rare.
But what exactly qualifies as proof of an onward or return ticket? The concept is quite straightforward—it means having evidence of a valid flight booking to depart Thailand. In theory, this is to prove to immigration you don't intend to overstay on your visa. Typically, this proof is expected to be a printed airline ticket or reservation.
The flight reservation should be booked for a date within the amount of time your entrance stamp is valid for. This is 30 days for most tourists coming to Thailand.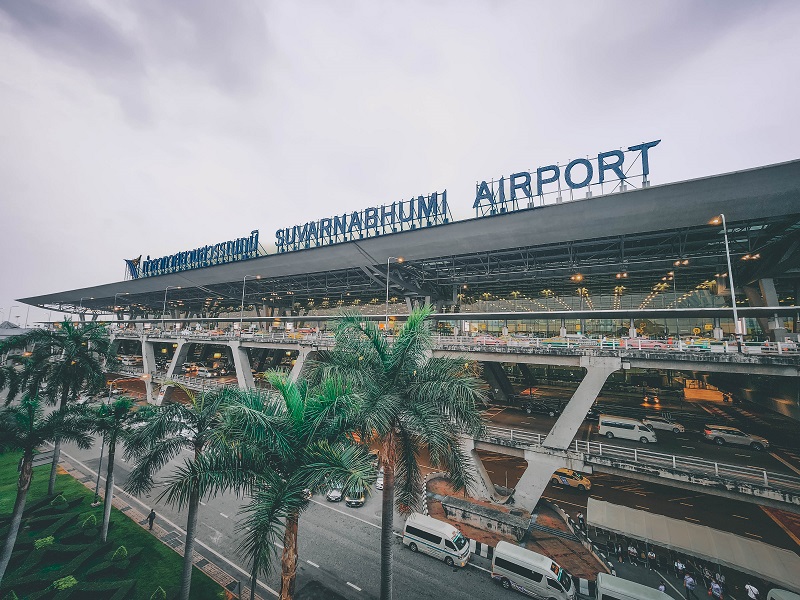 Where to Book an Onward Flight
If you are visiting Thailand with a return flight booked, then you already have proof of a return/onward ticket! It is recommended to carry a printed copy of your return flight ticket to show airline check-in staff or immigration staff if requested.
But for those travelling to Thailand on a one-way ticket, entering without a planned itinerary. It can be inconvenient to book a flight leaving Thailand if you're not sure where your next destination is going to be, or when.
In these situations, you can use OnwardTicket to book a flight ticket. You can specify the departure airport, arrival airport and travel date. OnwardTicket will make a legitimate flight booking for your desired route and issue you with a flight ticket to show immigration. The bookings are genuine and held with the airline for 48 hours if anyone were to check.
This service costs $14 USD. Well worth it for the peace of mind it offers.
What Do The Official Rules Say About Having an Onward Ticket
Welcome to Thailand. Where the official rules are often different depending on which embassy you put the question to, no one has a clear answer.
Thailand's official immigration policy states that tourists entering Thailand, must show both 20,000 Thai Baht in cash and must also show a valid flight reservation (sometimes called an onward ticket, or a return flight ticket).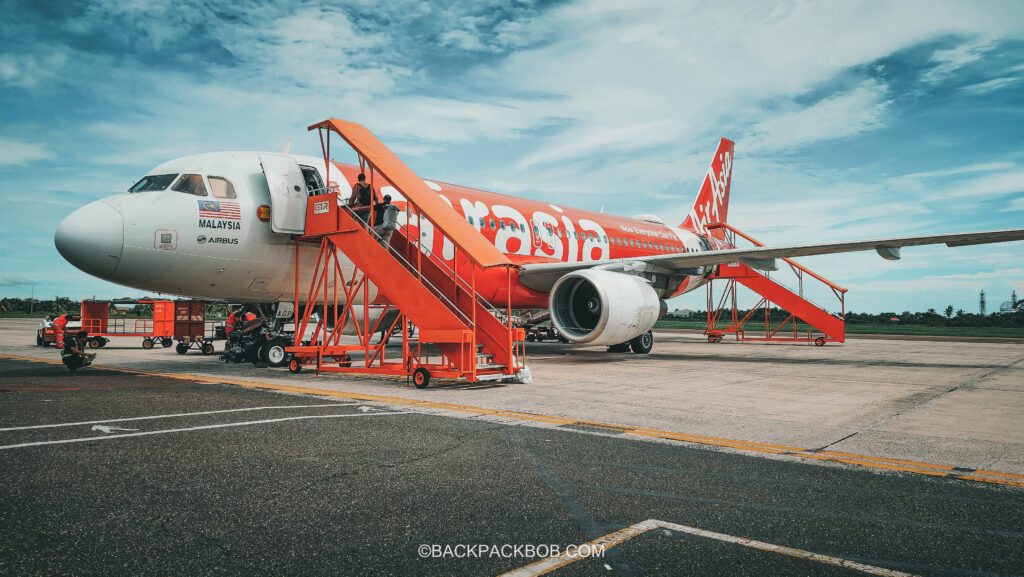 What's The Likelihood of The Rule Being Enforced
The likelihood of being asked for proof of onward travel is almost zero.
Travellers from certain countries, including the United Kingdom, the United States, Canada, Australia, and most European countries, are less likely to be asked for proof of onward travel. However, it is still possible to be asked, and it is a good idea to have something with you just in case. In most cases, it is your airline that will ask for proof of onward travel, when boarding, and not Thai immigration. This is because airlines are responsible for ensuring that passengers have the correct documentation to enter their destination country.
Personally, I have travelled to Thailand numerous times over the past decade, with countless trips under my belt. In my experience, I have never been requested to show evidence of a return flight ticket and often enter on a one-way flight ticket. I can confidently say the likelihood of being asked is virtually zero, especially for tourists using a tourist visa or a free 30-day entry stamp.
*Travellers who need a visa on arrival for Thailand, India, Mexican, UAE, Russia, and China will always be asked.
Who Is Going to Check if You Have a Return Ticket
Airlines are more likely to ask for proof of onward travel when you check in or board. This is because they are responsible for ensuring passengers have the correct documentation and don't want to be responsible for bringing passengers back if they are denied entry.
Immigration officials in Thailand rarely check for proof of onward travel. Unless they are concerned you intended to overstay your visa. However, if you are concerned about being asked for proof of onward travel, you can always use OnwardTicket to book yourself a temporary flight ticket. OnwardTicket is a service that allows you to book a real flight ticket that is valid for 48 hours. This gives you enough time to enter Thailand and book your actual flight home.
In my experience, Thai Airways don't usually ask for you to show a return ticket, but there is a higher chance with other airlines.
What Happens if You Don't Have a Return Ticket
If your airline asked to see your return ticket and you don't have one, you'll need to book one before you can check in.
In this situation, you will need to find a place to sit down and use your phone to book a legitimate flight ticket or a ticket from OnwardTickets. Once you have booked a ticket, you can return to the check-in counter and complete your check-in.
If you are planning to fly to Thailand without a return ticket, make sure to give yourself enough time at the airport and keep enough battery in your phone to allow you to book a return flight last minute.
Getting Asked by Thai Immigration
If you are asked by an immigration officer to show your return flight ticket when you arrive in Thailand, (which, again, they won't ask). You'll be swiftly deported at your own expense, I'm kidding.
They are either looking for a reason to deny your entry (unlikely, unless you have previously overstayed in Thailand) or they will turn you away from the counter and allow you time to book a flight from your phone. You can then pass immigration once the onward flight proof can be shown.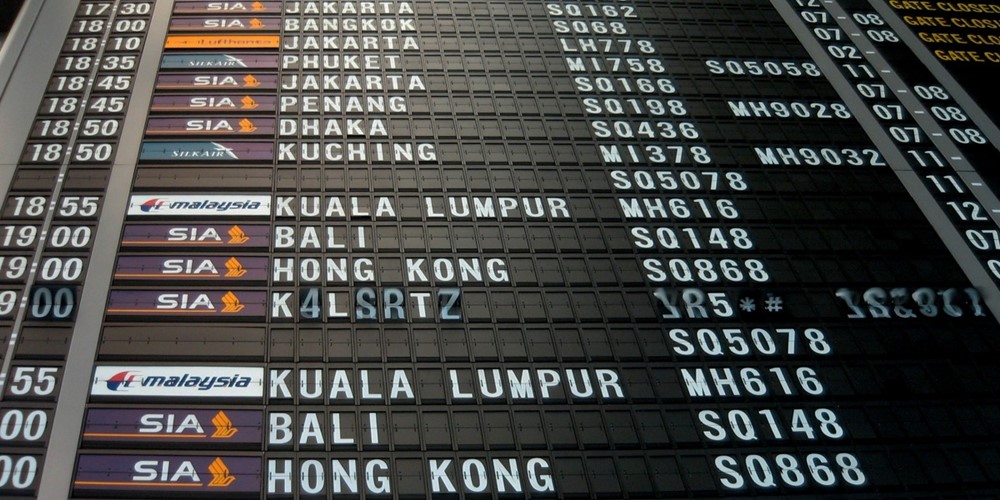 Does the Return Ticket Have to Be to Your Home Country
Having a return flight ticket to enter Thailand does not mean that you need to have a ticket back to your home county, or the country you arrived from. It's not actually a return ticket that is needed, but rather an 'onward ticket'.
An onward ticket is a flight ticket leaving Thailand and travelling to literally any other country on Earth. As long as the flight is international, you're good.
Some people even choose to book a cheap flight ticket to a neighbouring country such as Kuala Lumpur in Malaysia, Hanoi in Vietnam, Changi in Singapore, or Phnom Penh in Cambodia. Short-Haul international flights from Thailand are cheap. You can book a flight for less than 40$ USD.
Note: If you do book a short-haul flight out from Thailand, you can use the flight and return to Thailand the same day to be granted another 30-day entrance stamp.
What If I am Flying One Way
Thailand is a place where many travellers will visit without a full plan. In Thailand, you can generally plan an itinerary on the go. And with so many options for leaving the country. It's understandable why someone might not have a flight booked to leave Thailand before they arrive.
In these situations the rules make zero sense, (welcome to Thailand). I mean even if you are able to show proof of a flight booked to leave Thailand, that is no guarantee you'll actually take the flight. If you are unsure of exact travel plans then I recommend booking a $14 USD flight ticket at OnwardTravel to save any hassle.
Can I Leave Thailand by Bus or Train Instead or Does it Have to be a Flight Ticket?
Thailand, borders Malaysia, Myanmar, Laos and Cambodia. It is common for travellers to reach their next destination by land or sea. You can travel from Koh Lipe (Thailand) to Langawi (Malaysia) by speedboat. You can travel from Bangkok (Thailand) to Vientiane (Laos) on the train. You can travel to Phom Phem on the overnight bus. All of these are genuine travel options to leave Thailand.
Even though all these tickets to leave Thailand can be booked online in advance and should act as proof you have the means to leave the country- they don't. The only acceptable proof of onward travel is an international flight ticket.
If your plans involve leaving Thailand by land or sea (you probably won't be asked for an onward ticket anyway) but it's best to book a ticket using OnwardTicket if you want to be on the safe side.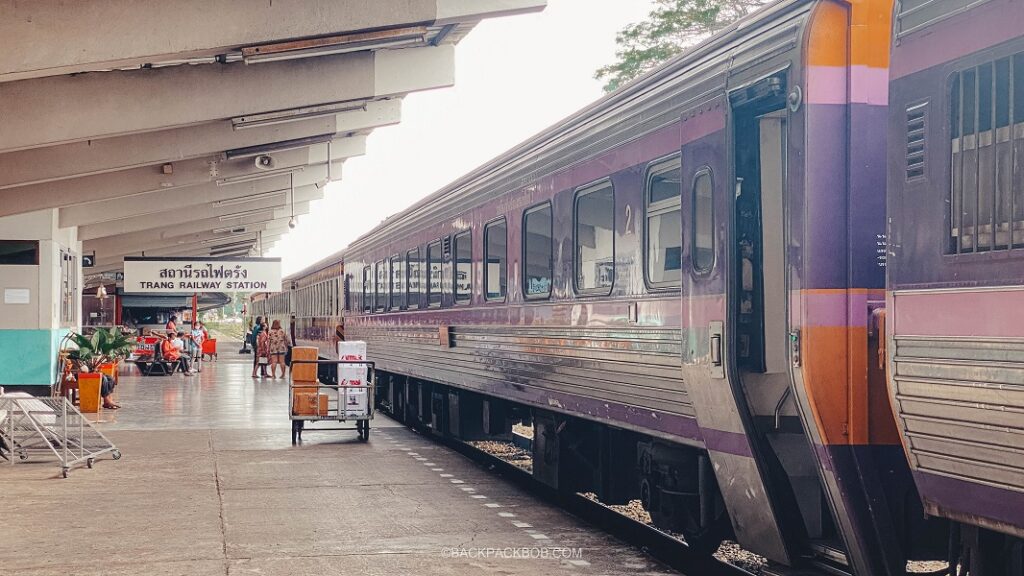 I'm Planning to Extend my Visa – Do I Still Need a Return Flight
If you weren't aware, a 30-day tourist stamp can be extended while you are in Thailand. There is at least one immigration office in every Thai Province. Head to the nearest one. Fill out the extension form and pay 1,900 Baht. You'll be granted an additional 30 days in Thailand (60 days total). Thai Tourist Visa Guide Here.
Even though tourists can stay for 60 days with a visa extension (30 days + 30 days). For your onward flight ticket to be accepted by immigration the flight date needs to be within the first 30 days. Yes, I know. It doesn't make much sense. But them's the rule.
OnwardTicket.com Explained
Still not sure if you need a return flight ticket? Well, then you are in the same situation as every traveller who's visited Thailand, ever. This is where OnwardTicket becomes useful.
It is useful for those who don't have a return flight book yet and want to enter Thailand without any hassle. This is how it works.
Go to OnwardTicket.com
Choose your travel date, departure airport and arrival airport.
Pay $14 USD, and OnwardTicket will make a flight reservation on your behalf.
You'll be emailed a legitimate flight booking in your name.
Use the flight ticket to enter Thailand (if asked for proof)
Onward Ticket automatically cancels the flight 48 hours later.
The concept is great for those who want to keep their travel plans open while also complying with the immigration rules.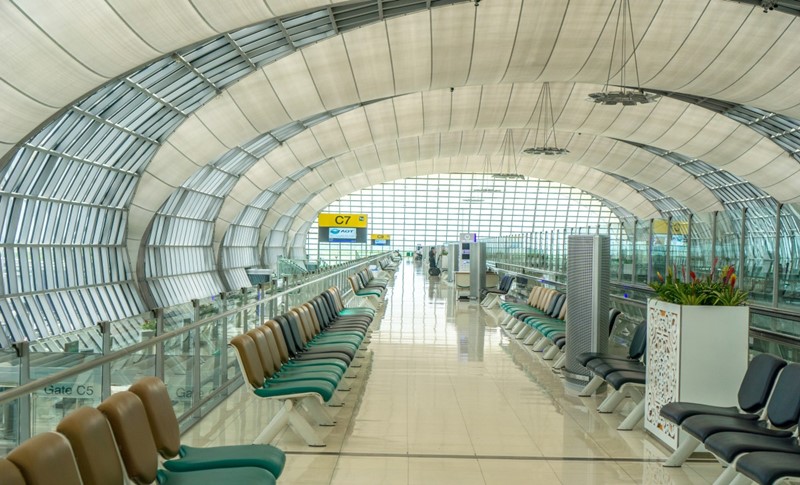 Do I Have to Use the Booked Flight to Leave
No. The return flight ticket is only needed to show the airline staff at check-in. There is no rule which says you actually have to use the ticket to leave Thailand. You are able to book any flight and use the reservation to enter Thailand. If your plans change, or you intend to leave via a land or sea border then you can do so.
Can I Cancel My Return/Onward Ticket
Yes, you can cancel the ticket, once you have entered Thailand. There is no rule which states you have to actually use the ticket. You just have to have one, when you arrive. If you have booked a flight ticket as proof of onward travel and decide not to use the ticket, there is no reason why you cannot cancel your flight it will not have any effect on your immigration status.
TL;DR
A lot of policies in Thailand just don't make sense. This is one of them. It's something I've become used to over the years. You probably won't be asked to show a return flight ticket when you come to Thailand. I know I've never been asked for one, and I've visited Thailand on many vacations over the past ten years.
If anyone is going to ask to see your return flight ticket it will be your airline, not Thailand's Immigration, (avoid check-in agents by travelling to Thailand with hand luggage only).
Personally, I'd suggest not to overthink it.
But, if you are the kind of person who would be stressed out by the possibility of being asked to show your return ticket, even though it is unlikely, you can purchase a ticket from OnwardTicket.com before you travel. This will give you peace of mind knowing that you have proof of onward travel, even if you never need to show it.
Read More