I wasn't sure what to expect from Ipoh at first. And when I was planning my trip to Malaysia, I wasn't sure if I should include a stop in the town or not. I'm glad we did because Ipoh is a charming town with a rich and cultured history. There are not a huge amount of things to do in Ipoh (or so I thought) but nonetheless, it's worth stopping here for a couple of nights. There is a train station in Ipoh, on the main KTM Komutor Line, and the town is a one-hour bus ride away from the famous Cameron Highlands. So it makes sense to stop here too.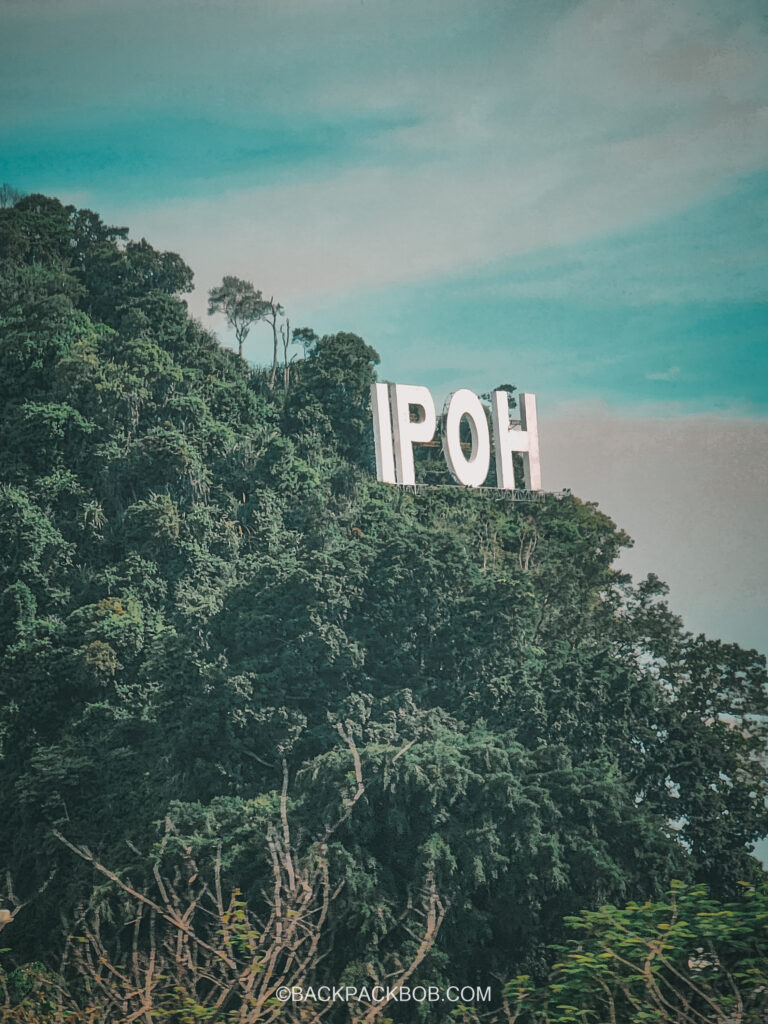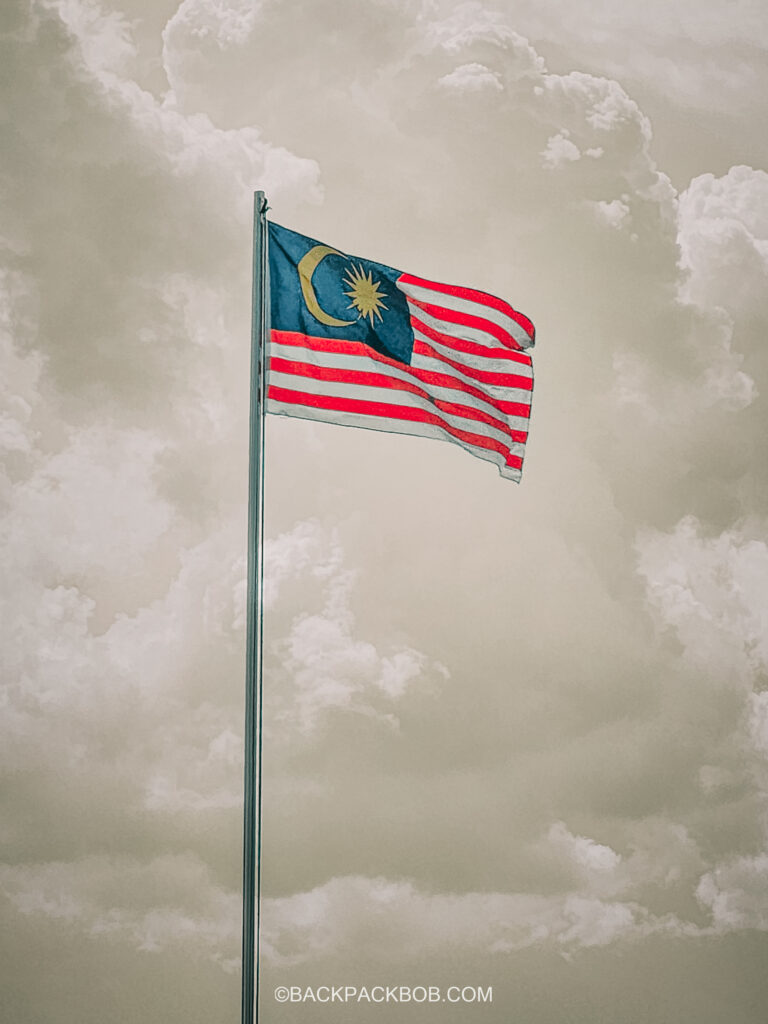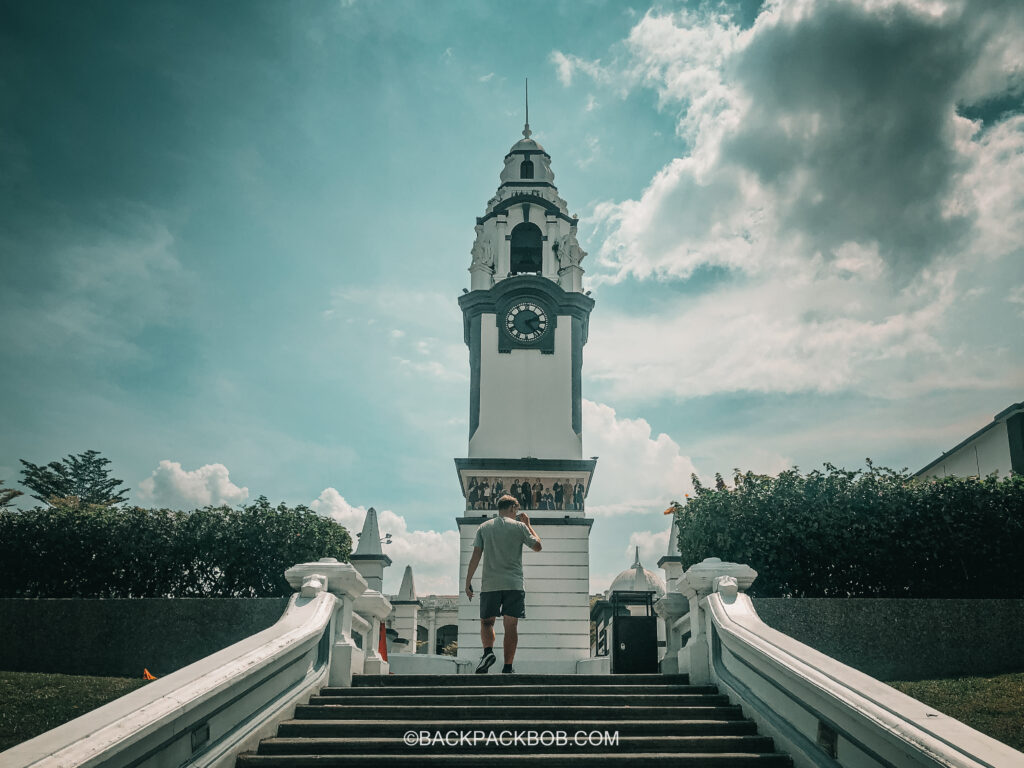 In This Ipoh Guide…
What to expect. As part of my trip around Malaysia. I spent a few nights in Ipoh and managed to see, do, and eat, a lot in that time. In this guide, you'll find the answers to the best things to do in Ipoh.
Ipoh is a foodie's paradise, so it's no surprise that one of the best things to do in town is to eat! I've broken this guide down into two main sections to make it easy for you to find what you're looking for. In the first half, you'll find information about the best activities to do in Ipoh, like visiting cave temples, exploring street art, and seeing historic monuments. In the second half, you'll find information about the best foods to eat in Ipoh, as well as recommendations for some of the best restaurants in town. Use these links to jump to each section:
Tips and Facts About Ipoh
The Language: I learned some basic Malaysian phrases before visiting, but I was disheartened when locals didn't understand the most simple phrases like "thank you." I thought my language skills were bad, but then I learned that most people in Ipoh speak Cantonese, not Malaysian! Thankfully, many locals also speak English fluently.
Best Time To Visit: Ipoh (and Malaysia) has two 'High Seasons'. The best time to visit Ipoh is between December – February or June – August.
➡ Things to Do in Ipoh
Here's a list of the nine best things to do in Ipoh. Further on, there is a list of the best places to eat and foods to try in Ipoh.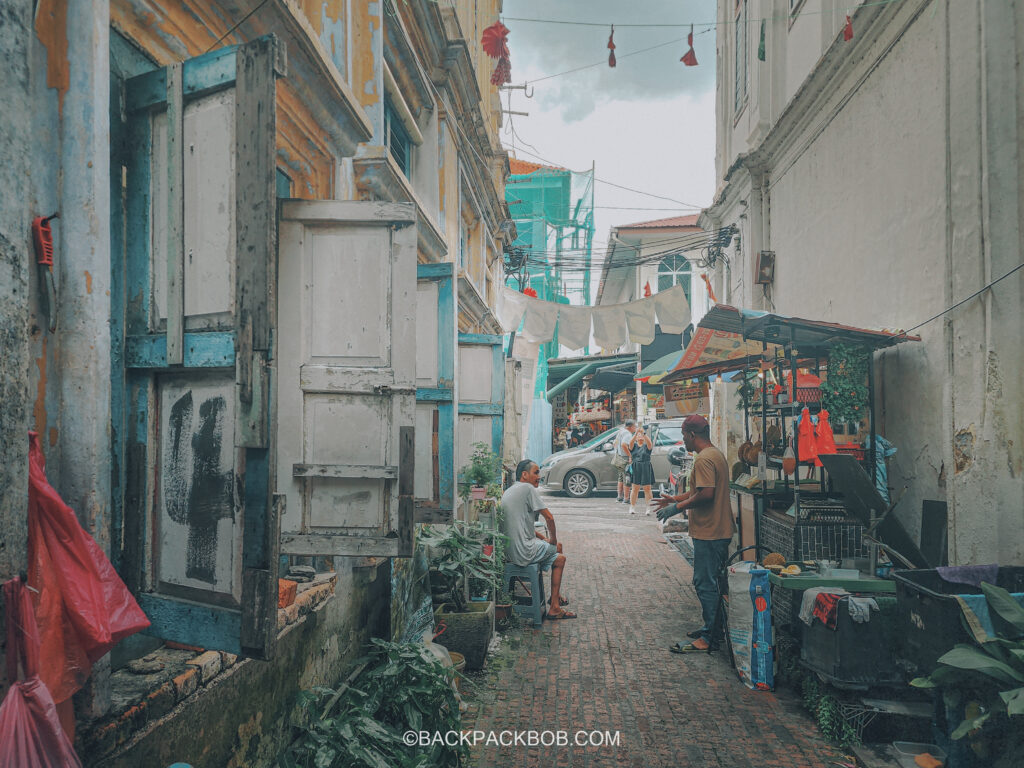 You will find many things to do in Ipoh, there is enough to keep you occupied for a day, two, three, or even more.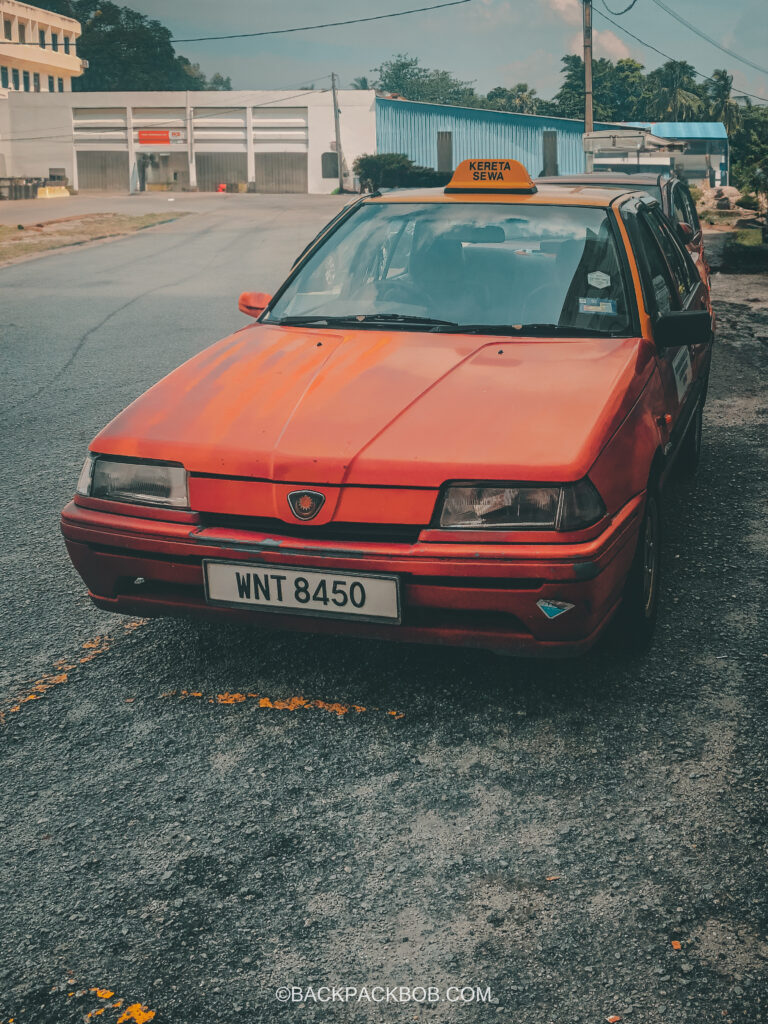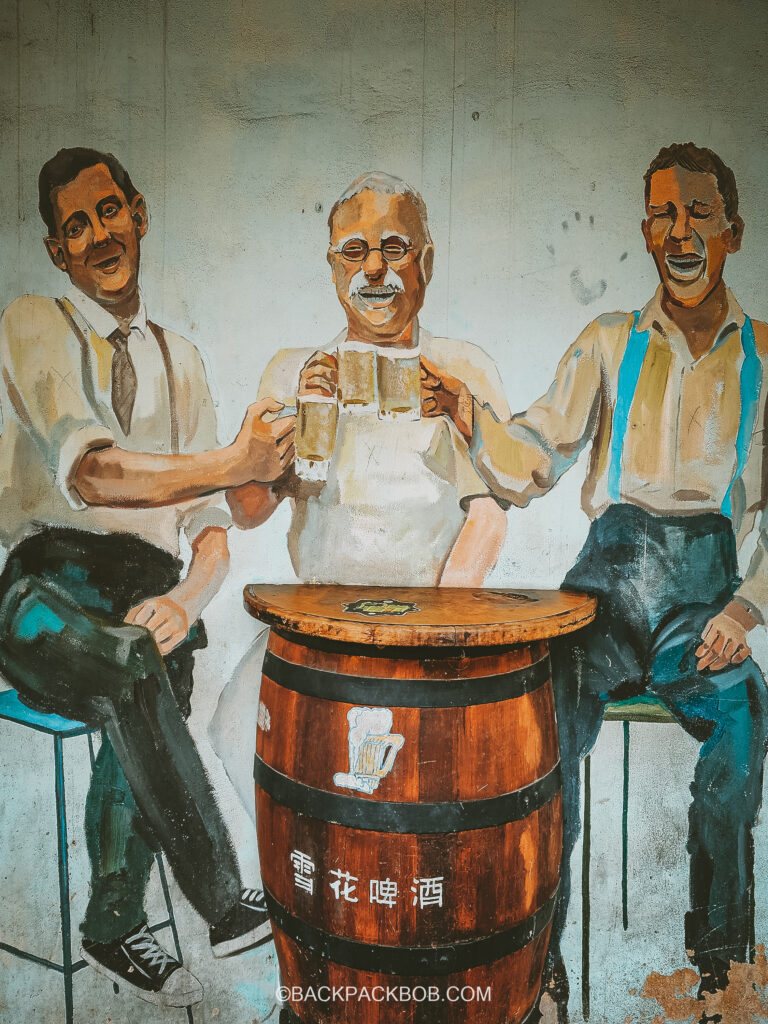 Ipoh is a place which has an endless list of things to do, while at the same time, not really having many things to do.
There are a lot of 'things to do in Ipoh'. But, a lot of the 'things to do' here, are rather, 'things to see'. Iconic landmarks like the train station, clock tower, and temples. Yes, they are worth visiting, but there's not much to do there. A few minutes to snap a photo and that's it. Some other places which are popular in Ipoh, like Mirror Lake or Gunung Lang Park, are beautiful, but they're not the type of place you want to spend the day at. They are 'Instagram Spots'. You can take some cool pictures, but that's about all.
Things to do in Ipoh – A 3-Day Itinerary
Here's a recommendation for how to organize your Ipoh trip over three days. Some attractions are close together, while others are more spread out.
Ipoh Day 1: Walk the Heritage Trail visiting Concubine Street, the Train Station, the Clock Tower, the Street Art and a museum or two on the route. In the evening visit the natural hot spring at the Lost World of Tambun. Eat lots of food.
Ipoh Day 2: Visit the Mirror Lake (Taksin Cermin) and the Chinese Temples. These attractions are close to one another. Eat lots of food.
Ipoh Day 3: Kellie's Castle and Gunung Lang Recreational Park. Eat lots of food.
1️⃣ Hot Springs at Tambun World
This was one of my favourite activities in Ipoh, even though it was a bit pricey. We arrived late in the afternoon and heard about the hot springs, which are open until late at night. After a long day of travelling, a soak in a hot spring sounded perfect.
There are many natural hot springs in Ipoh to choose from. We went to Lost World of Tambun, which is a theme park by day that turns into a relaxing spot for adults at night. There are 14 separate pools of natural mineral hot spring water to soak in. Admission costs 85 MYR (£15), and they even have massage and spa packages.
2️⃣ Ipoh Heritage Walking Trail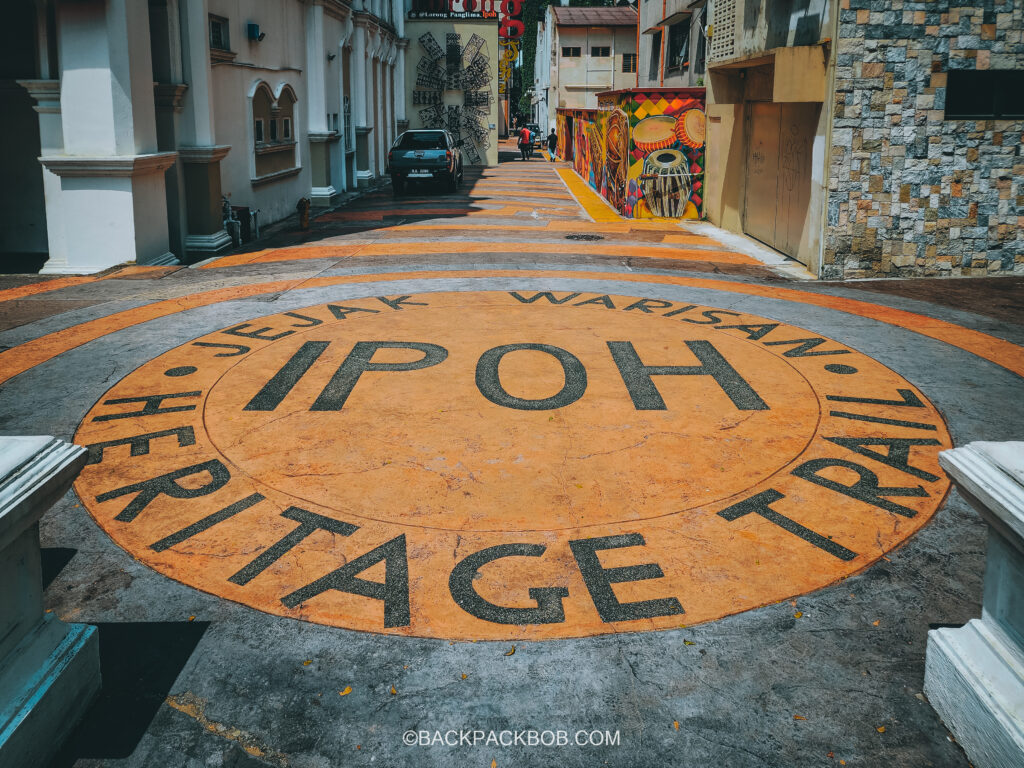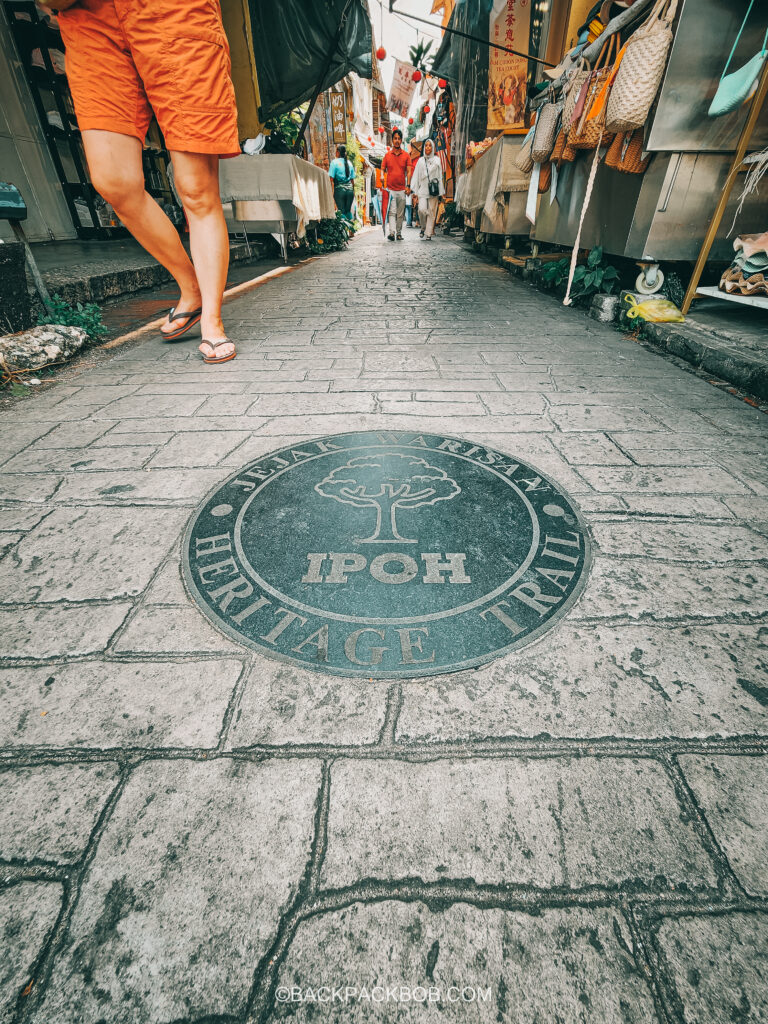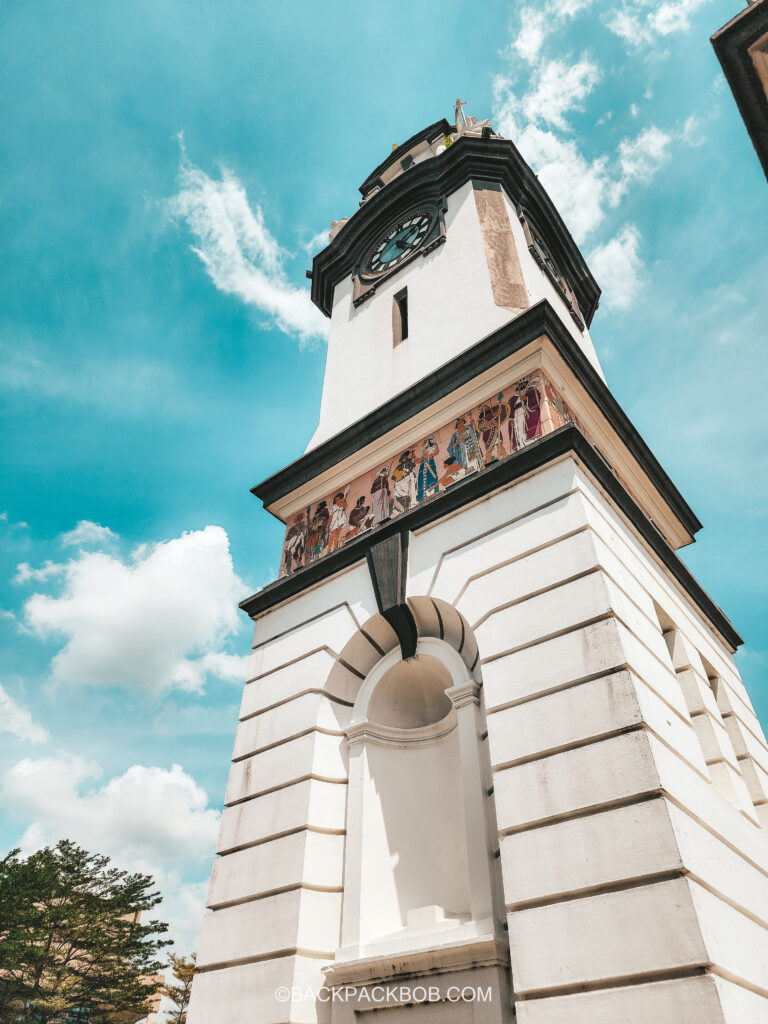 The Ipoh Heritage Trail is a walking route which leads you through the town of Ipoh passing all the historic monuments, places of interest and the prettiest photography spots. It's totally free to walk the trail and you can download the map here. The trail itself is signposted and marked out. It takes around two to three hours to cover the whole route.
The Heritage Trail is the best thing to do in Ipoh and covers more than 27 attractions/photo spots. The spots include some of the most iconic places in Ipoh such as:
Concubine Street
Train Station
Street Art (Mural Art's Lane)
Ipoh Clock Tower
Ipoh Basketball Training Complex
3️⃣ Memory Lane Weekend Flea Market
If you have planned your trip well, (or if you just happen to be in Ipoh on Sunday)! Then you MUST visit the weekend flea market. It's a sprawling market with everything from antiques to clothes to food. The market starts as early as 6 am and goes on until about 1 pm.
I was gutted to have missed out on this market. But, I had plans to be in Melaka, for the weekend instead, visiting the world-famous Jonkers Street Market.
4️⃣ Visit The Ipoh Caves and Temples
Ipoh is home to several cave temples, which give a unique glimpse of Malaysian/Chinese culture.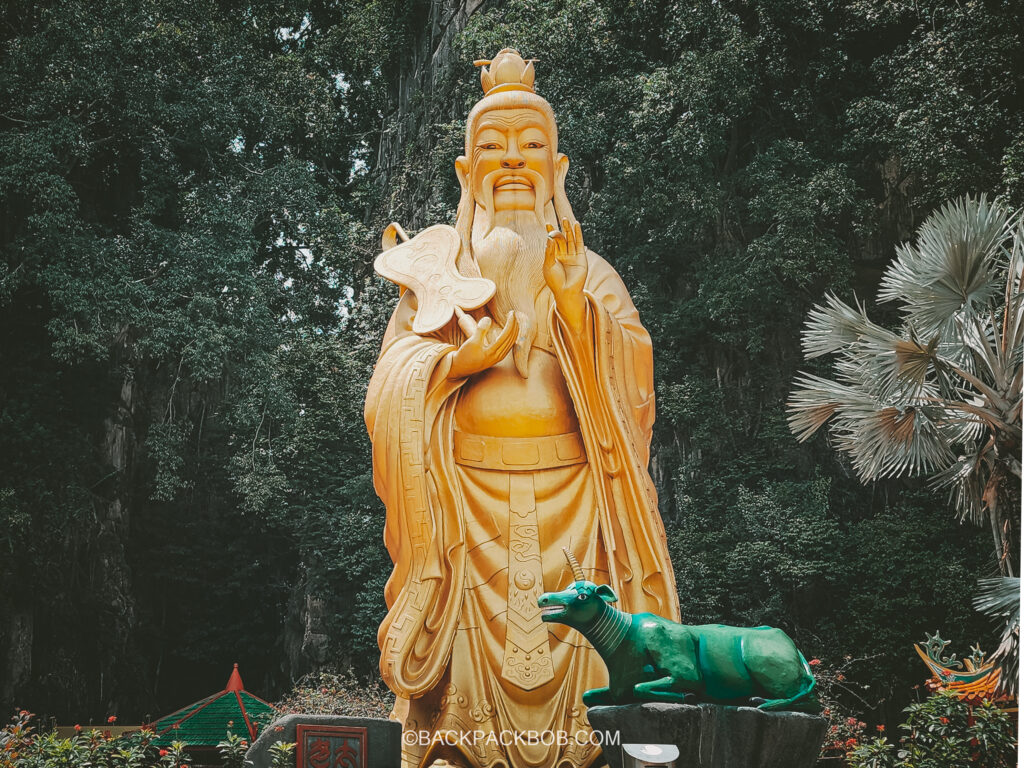 Most of the Ipoh temples are located very close to the Taksin Cerman, Mirror Lakes, so it's a good idea to combine them into one excursion. You'll need a quick 5-minute Grab taxi to get between them, though, because there's a busy highway in between. A taxi will cost around 5 MYR.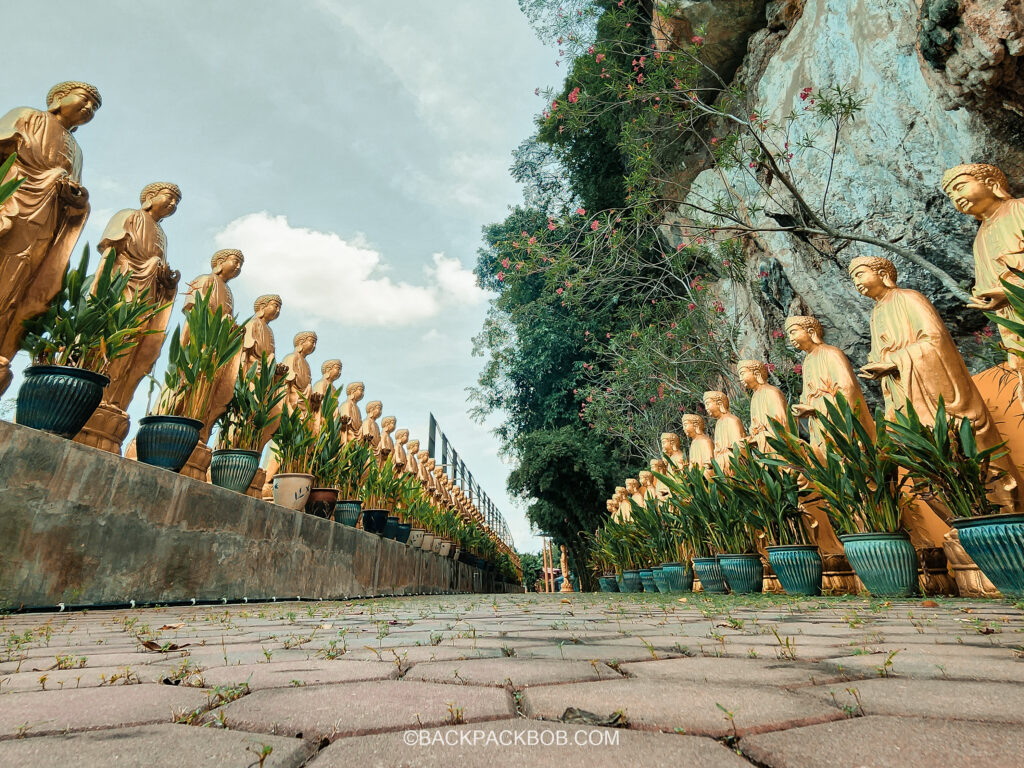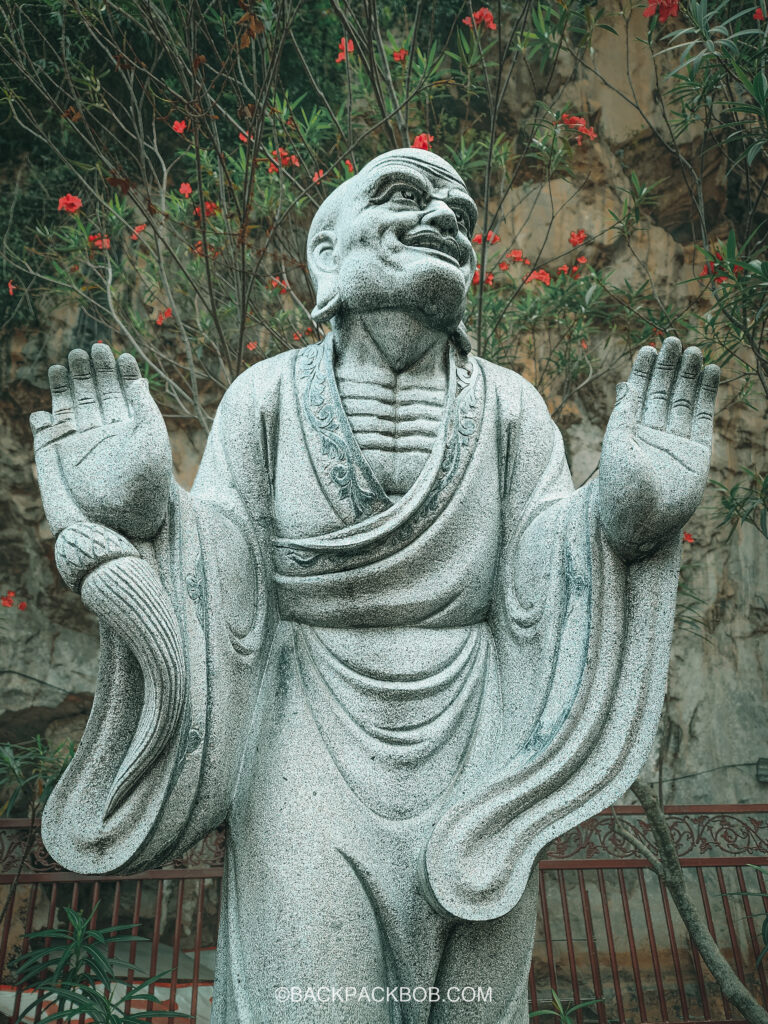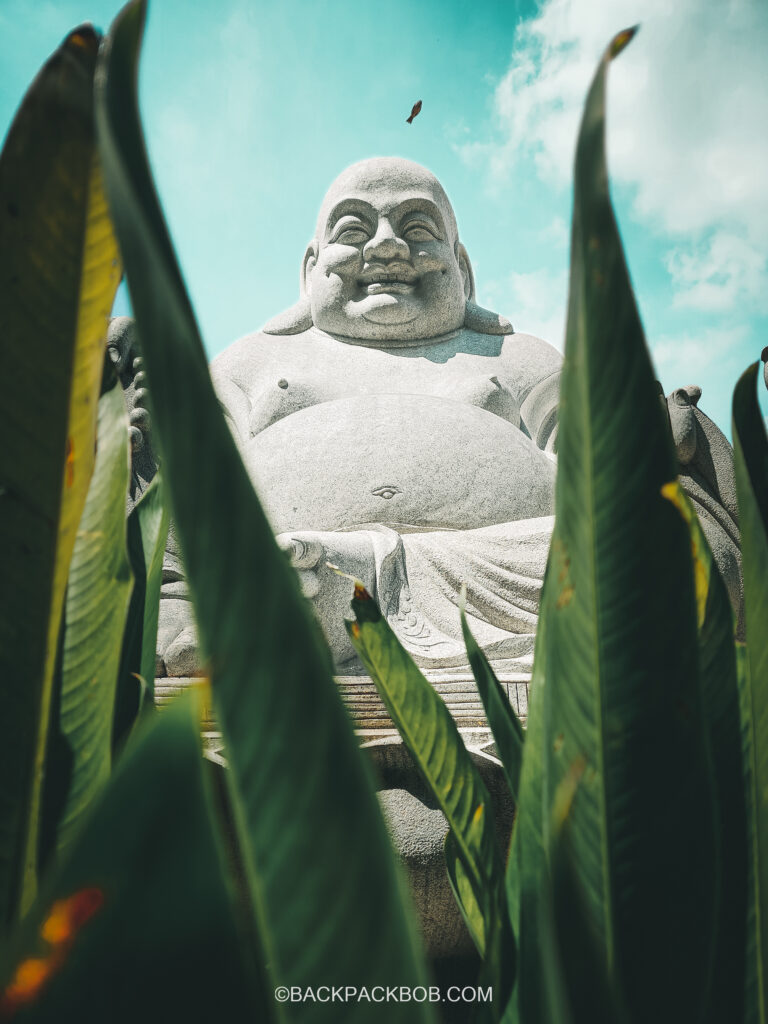 The most popular temple in Ipoh is the Sam Poh Tong Temple. It's the first in a row of half a dozen or so temples built into the caves. The cave temples were lost for hundreds of years after being covered up to prevent thefts, and being forgotten about. They were rediscovered, reopened, and are now free for visitors to enjoy once more. The temples are open from 7 am to 6 pm daily.
As with any temple, remember to dress accordingly. This means covering your shoulders and knees for women.
5️⃣ Visit The Museums in Ipoh
Being a place with such rich culture and history, it makes sense there are countless museums in Ipoh. I'm confident you could discover hundreds of museums if you spent enough time in Ipoh.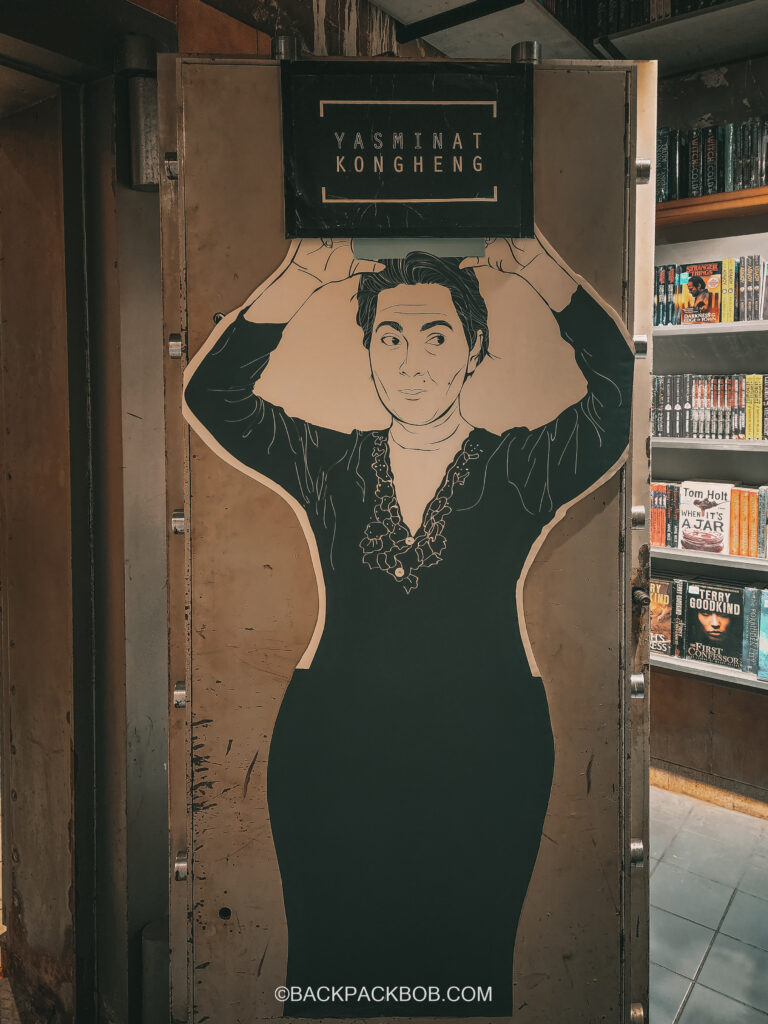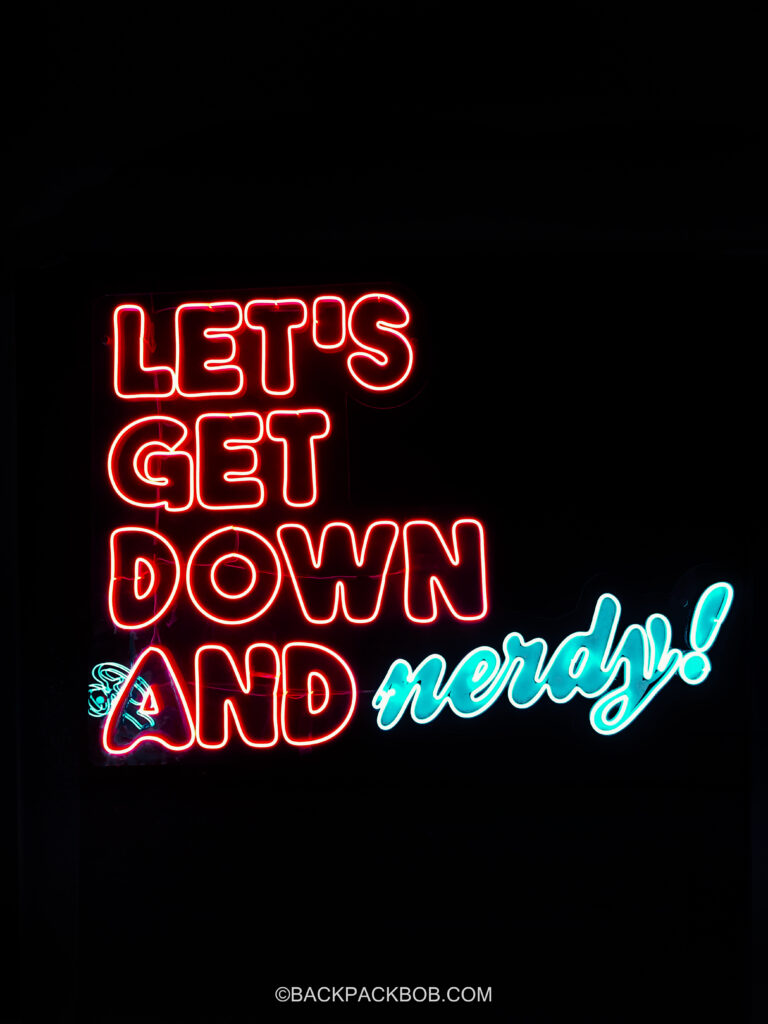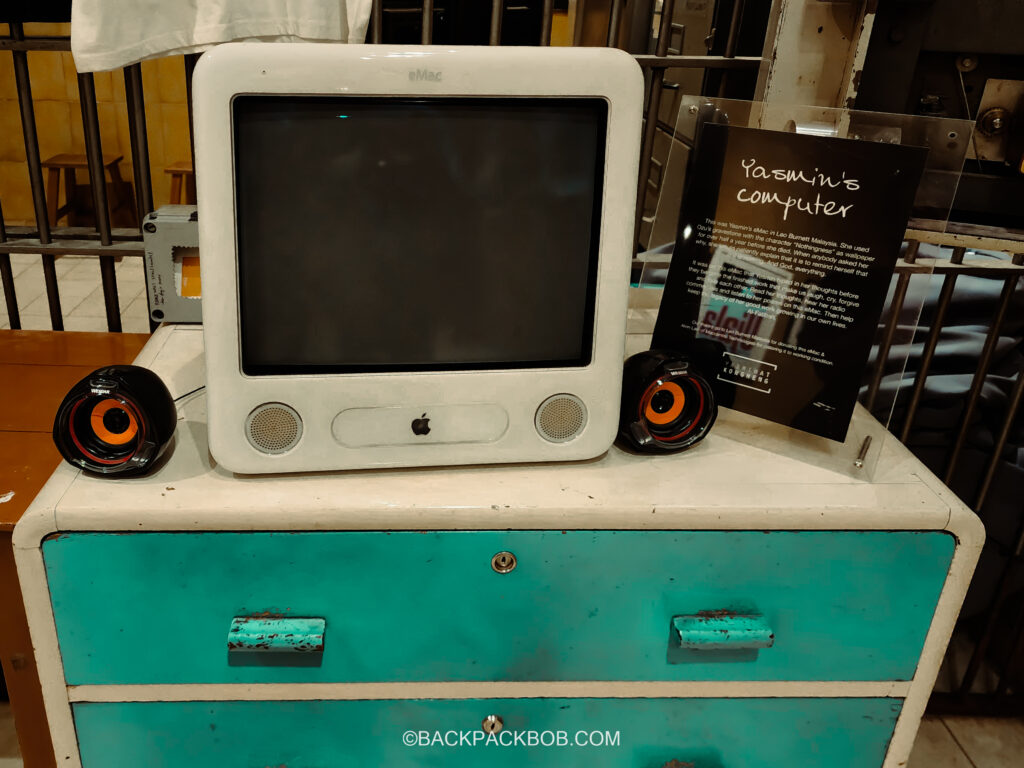 Prepahs you're starting to see my point now; There are endless things to do in Ipoh, however, it can start to get repetitive quickly.
Some of the most interesting museums include the Ipoh Museum, the Han Chin Pet Soo, the Perak Chinese Museum and most notably, the Ho Yan Hor Museum (herbal tea museum).
Personally, my favourite museum (which is free to enter) is located in an old bank vault. The old bank has been converted into a five-story bookshop, and the basement houses a museum which eerily resembles the video game "Call of Duty: Black Ops." The museum is dedicated to Yasmin Ahmed, a Malaysian film and television director.
The Salted Hair Blog also recommends paying a visit to the museum at 22 Hale Street.
6️⃣ Mirror Lakes (Tasik Cermin)
Mirror Lakes, officially called, Taskin Cerman. Has become a popular place to visit in Ipoh.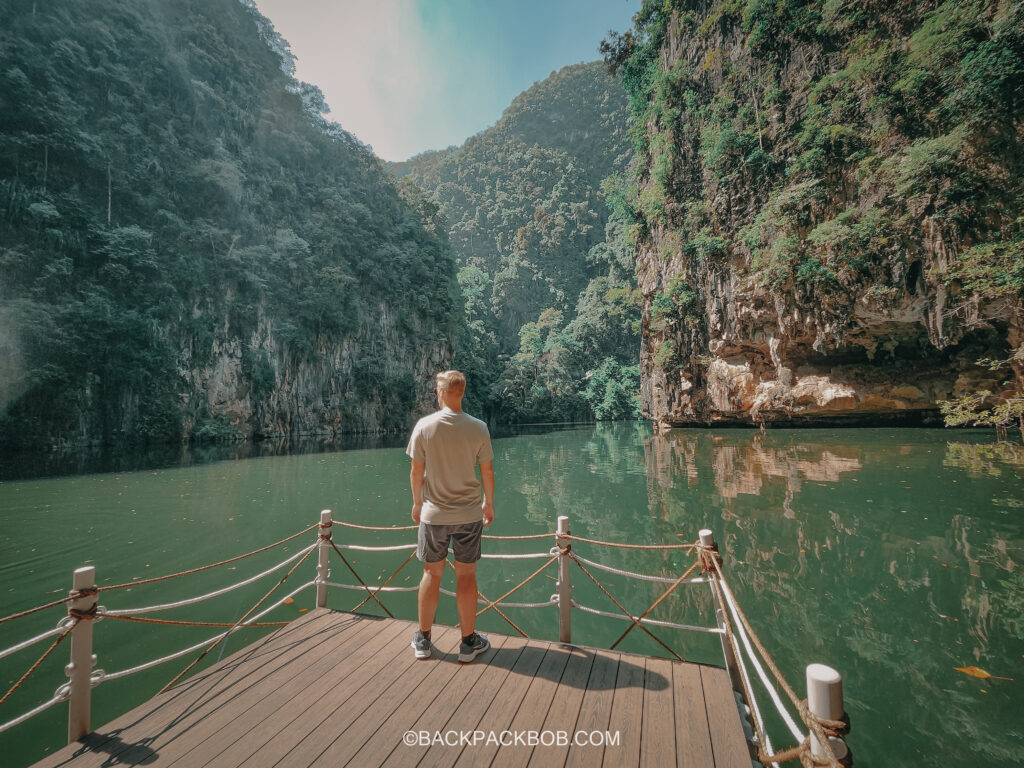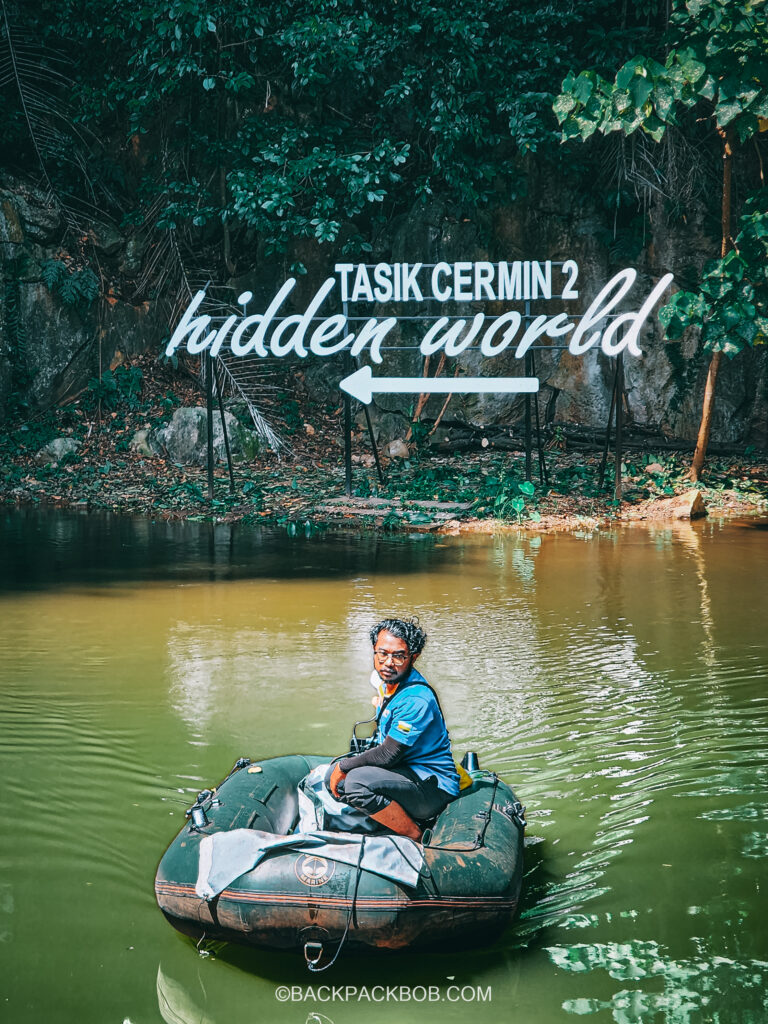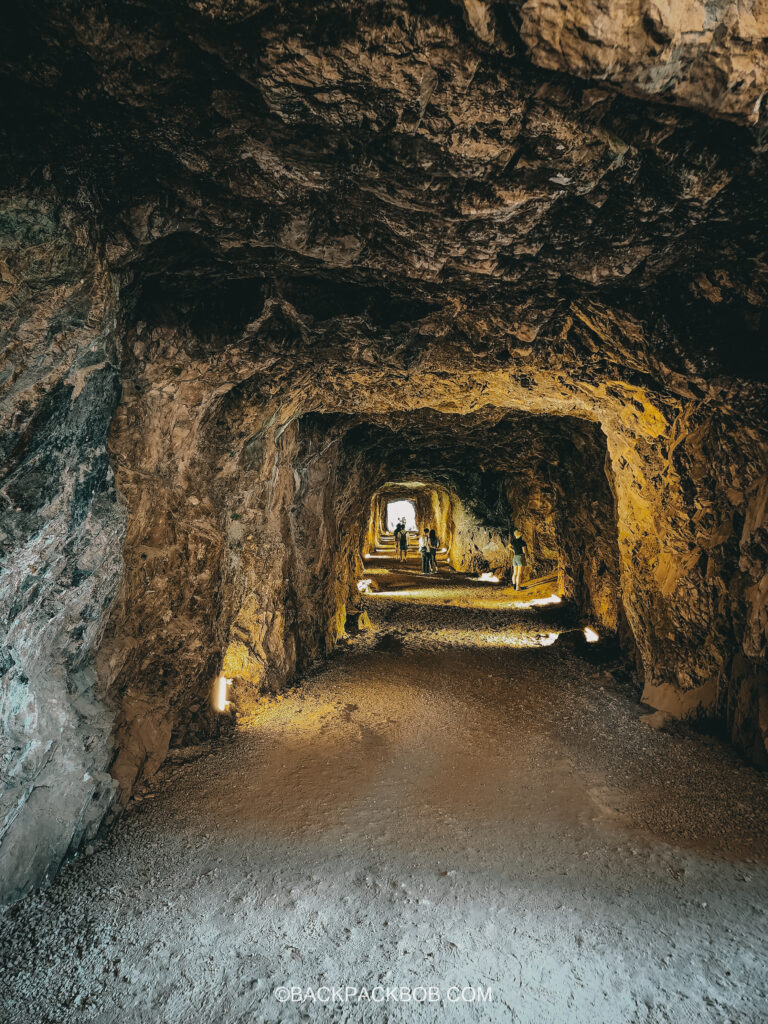 There isn't much to actually do here, other than take photos, but it's pretty enough to warrant the trip. There are two lakes at Taskin Cerman, the first is called 'Mirror Lake', and the second is called 'Hidden World Lake'.
Mirror Lake is reached by walking through a natural tunnel, leading through the cliffs. Once you arrive at the lake, you'll be surrounded by 360 degrees of limestone cliffs. It's a very peaceful place, and it's the perfect spot to take a few photos.
The Hidden World Lake is reached by passing through a tunnel in the cave. However, you can't walk through this tunnel. There's a 150-meter-long river, so you have to take a boat ride. You can book a boat ride in person, and it costs 40 MYR for a 20-minute cruise around the lake.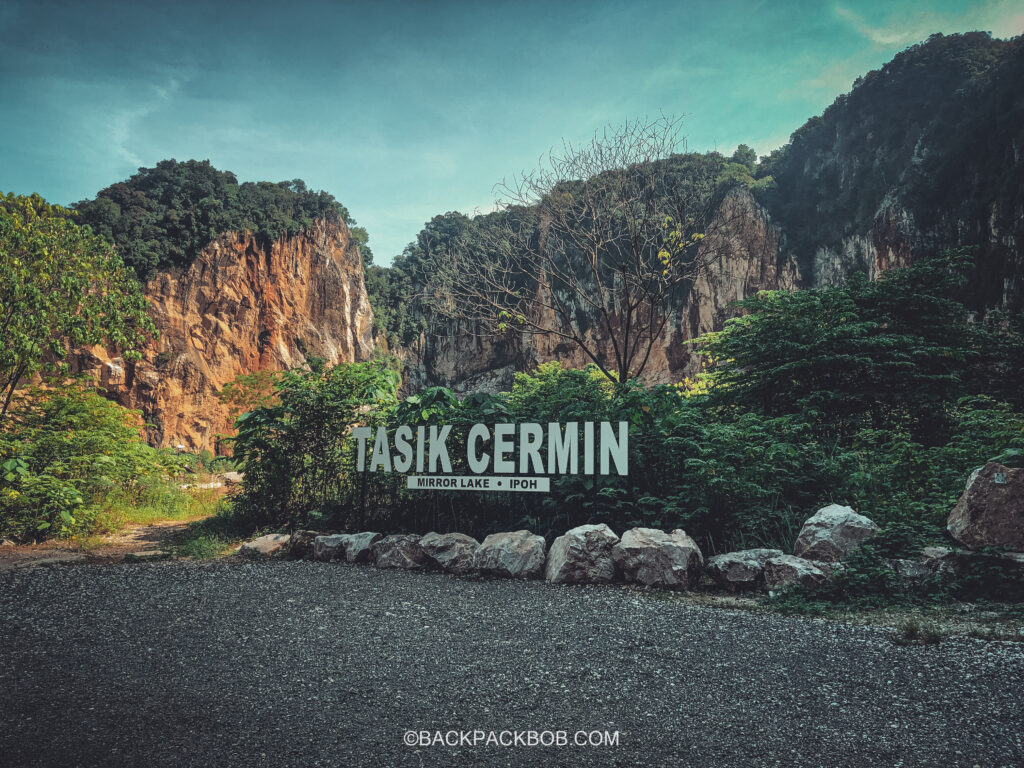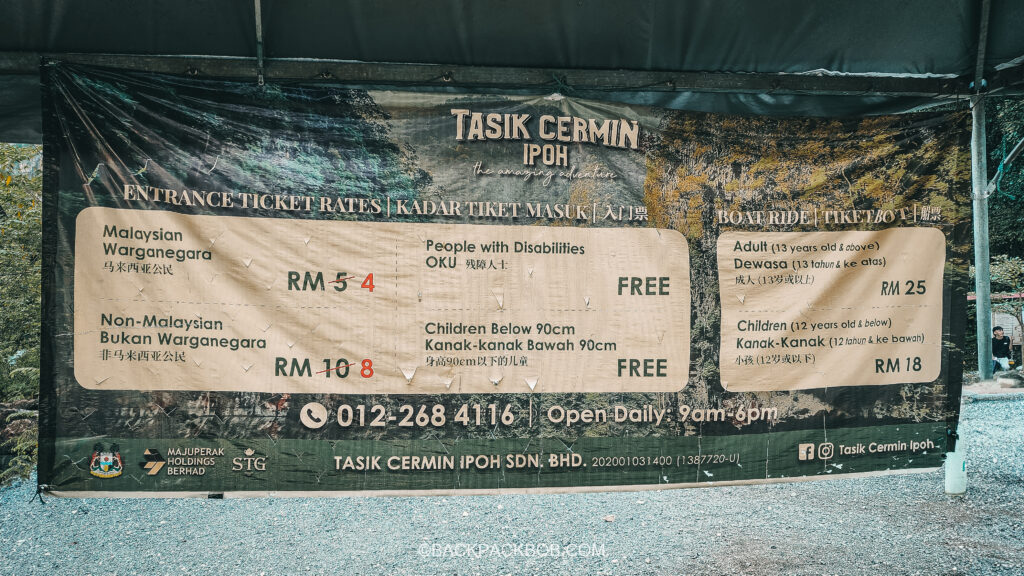 Mirror Lakes, (Taskin Cerman) was once a hidden spot in Ipoh. But the place has now been overrun by commercialism. A local company has installed a ticket office, turnstiles, and a hot dog cart at the lake. The spot was totally free to visit before. Now there is an entrance fee. The price of admission began at 4 MYR and later doubled to 8 MYR. Which, is a bit steep for such a small attraction. The Mirror Lakes are no longer the hidden gem they once were.
7️⃣ Visit the Parks
In Ipoh there are two main parks to visit, these are Gunung Lang Recreational Park and Seenivasagam Recreational Park. 
Gunung Lang Recreational Park is the prettiest of the two, it's the biggest park in Ipoh and has an iconic man-made lake in the middle. The park is a popular place to shoot a few pictures near the lake. It is a similar concept to the Mirror Lakes. 
Seenivasagam Recreational Park is another beautiful park, although a little smaller. This lake is right next to the river and can be combined with a stroll along the nearby Kinta Riverwalk(another free thing to do in Ipoh). Both of these parks in Ipoh are also free to enter.
8️⃣ Kellies Castle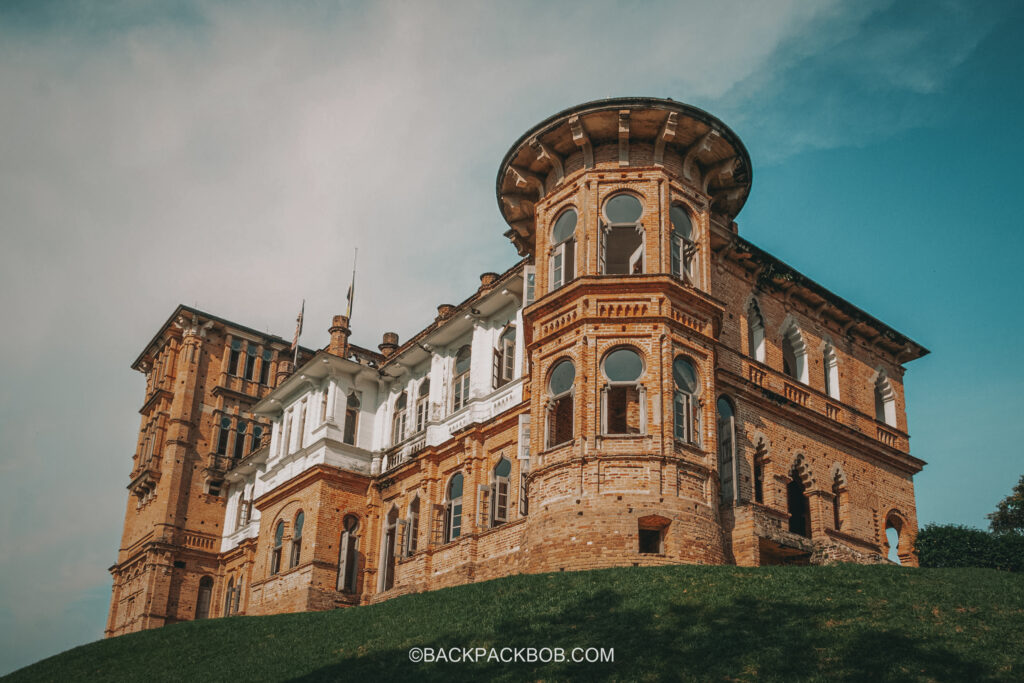 Kellie's Castle is a half-finished mansion located in Batu Gajah, Perak, Malaysia. It was built by a Scottish planter named William Kellie-Smith in the early 20th century as a gift for his wife. The castle style is a mix of Indo-Saracenic and Moorish architectural styles, and it features a number of unique features, including an elevator, a ballroom, and a secret tunnel.
Kellie-Smith died suddenly in 1926, and the castle was never completed. It has since been abandoned and nature has begun to reclaim the land. The castle is now a popular tourist destination, and it is said to be haunted.
The castle is a little out of the way from the town of Ipoh, so you'll need to take a taxi to get there. Download Grab or Maxim for the lowest price. You don't need much time at the castle, around an hour would suffice.
🥡 Food Culture in Ipoh
Ipoh: The Food Capital of Malaysia? Ipoh has a reputation for having the best food in Malaysia.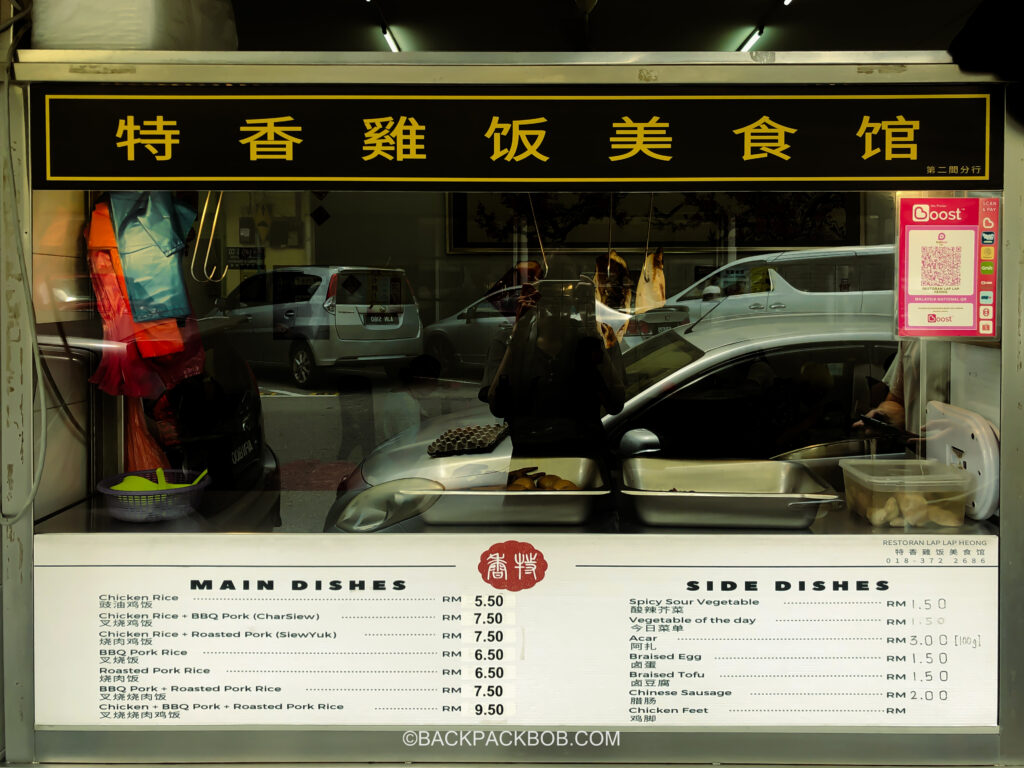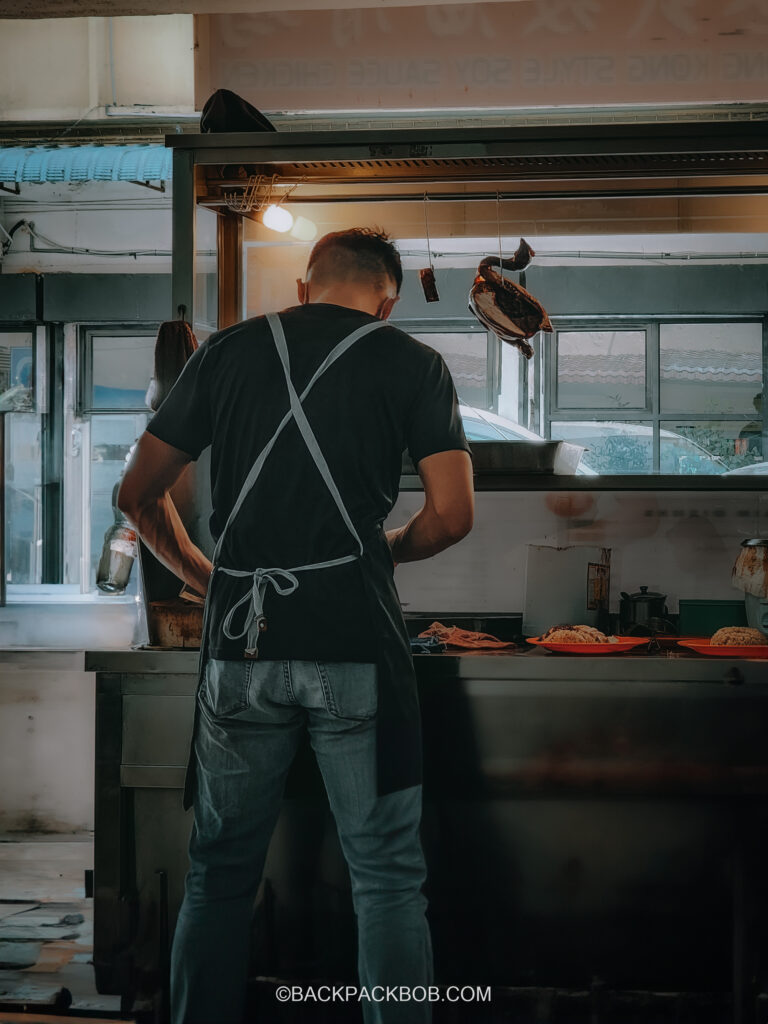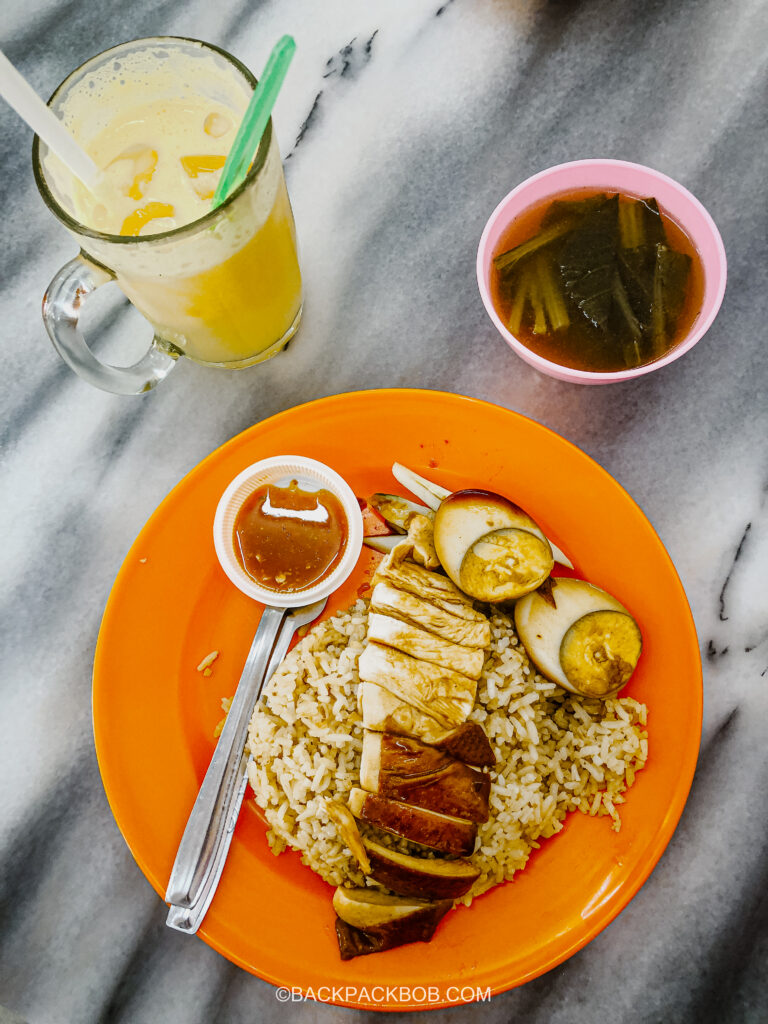 Ipoh has a reputation for having the best food in Malaysia, but where did this rumour come from? No one could give me an answer as to why.
Some say that it was started by local businessmen to increase tourism revenue in the town. Others believe that it's simply because Ipoh has a long and rich history of culinary excellence.
Whatever the reason, there's no denying that Ipoh is a foodie paradise. The city is home to a wide variety of restaurants, hawker stalls, and cafes serving up everything from traditional Chinese dishes to fusion cuisine. Ipoh has a few 'must-try' dishes. Some of the popular choices include; Salted Chicken, Dim Sum, and the Ipoh Chicken Bean Sprouts.
Best Restaurants to Eat at in Ipoh
With Ipoh holding the crown for the tastiest food in Malaysia, it's no surprise there are a ton of great and affordable restaurants to choose from. From local-style restaurants to open-air eateries, I ate my way through the city, trying a bunch of different foods, snacks, and drinks. These are my favourite places to eat:
2 Jalan Dass, Kampung Jawa, 30300 Ipoh.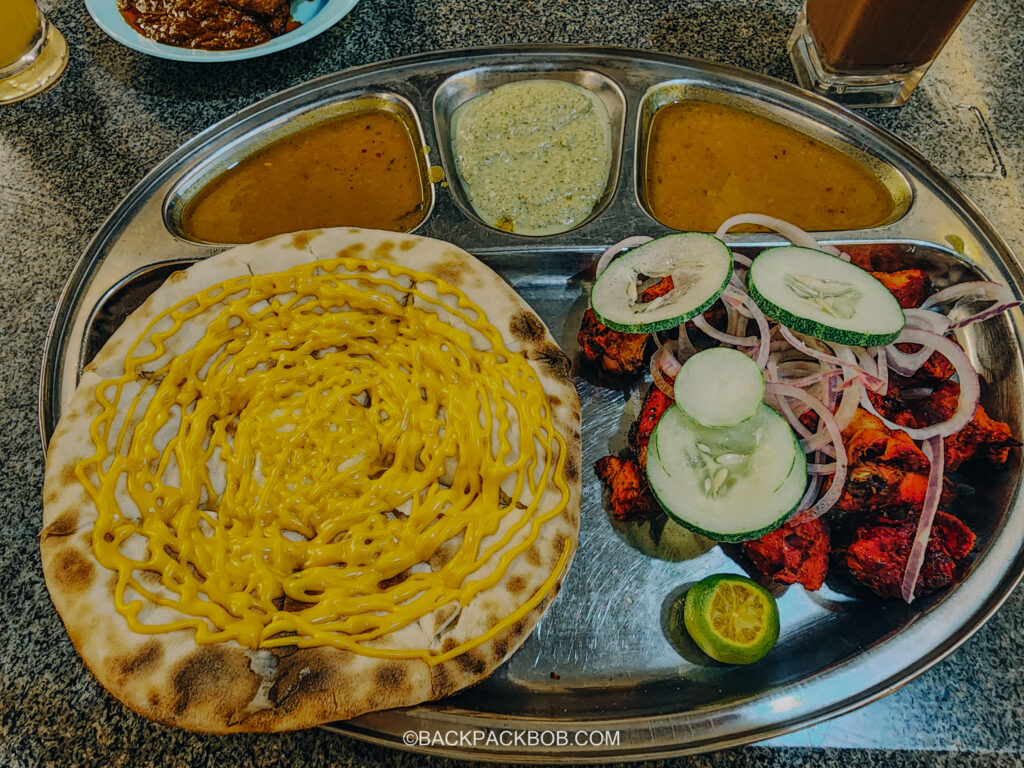 Bakhara: This Indian restaurant is my favourite in Ipoh. It's more flavorful than most, and it's popular with locals. The curries, tandoori chicken, and roti canolli are all delicious. You can also get Indonesian dishes like nasi goreng and mi goreng. The prices are surprisingly low. We paid around 50 MYR (£8) for 4 meals, sides, and drinks.
Bukhara Indian Restaurant is easy to find. It's located on the corner of Memory Lane, the same spot where the Sunday morning flea market is held each week.
19- 21 A-C, Jalan Horley, Kampung Jawa, 30300 Ipoh, Perak, Malaysia
Ipoh Story Cafe: This cafe is the best place to go for traditional Western food or breakfast in Ipoh. The ingredients are high quality, and the meals are healthy and filling. You can get a soup of the day, a panini, or a nutty salad.
The prices are a bit higher than other cafes in Ipoh, but the quality of the food is worth it. You can expect to spend around 40 MYR per main, not including drinks. But it's also a nice place to go if you just want a coffee or a fruit smoothie.
The cafe is easy to find. It's located directly opposite Memory Lane, and it opens at 10 am daily. There's even an in-house florist, so you can be sure the decor is on point.
3️⃣ Big Tree Foot Hawker Center (Dai Shu Geok)
1206, Jalan King, Taman Hoover, 31650 Ipoh, Perak, Malaysia. The official name is Choong Kee Pokok Besar, or Dai Shu Geok. But in English, the name is 'Big Tree Foot' Hawker Center.
This unassuming hawker stall is home to some of the best yong tau foo in Ipoh. The stall is located in a small shack behind the Kow Wong Yeh Temple, and it's always packed, especially during lunch and holidays. But the wait is worth it, and meals cost as little as 5 MYR or RM0.50-RM0.60 per piece.
Be sure to try their special chilli sauce for an extra kick.
If it's your first time here, just take your pick and order everything there is on display. You won't be disappointed. I guarantee you that you would not be able to stop at just one piece. So many choices to pick from.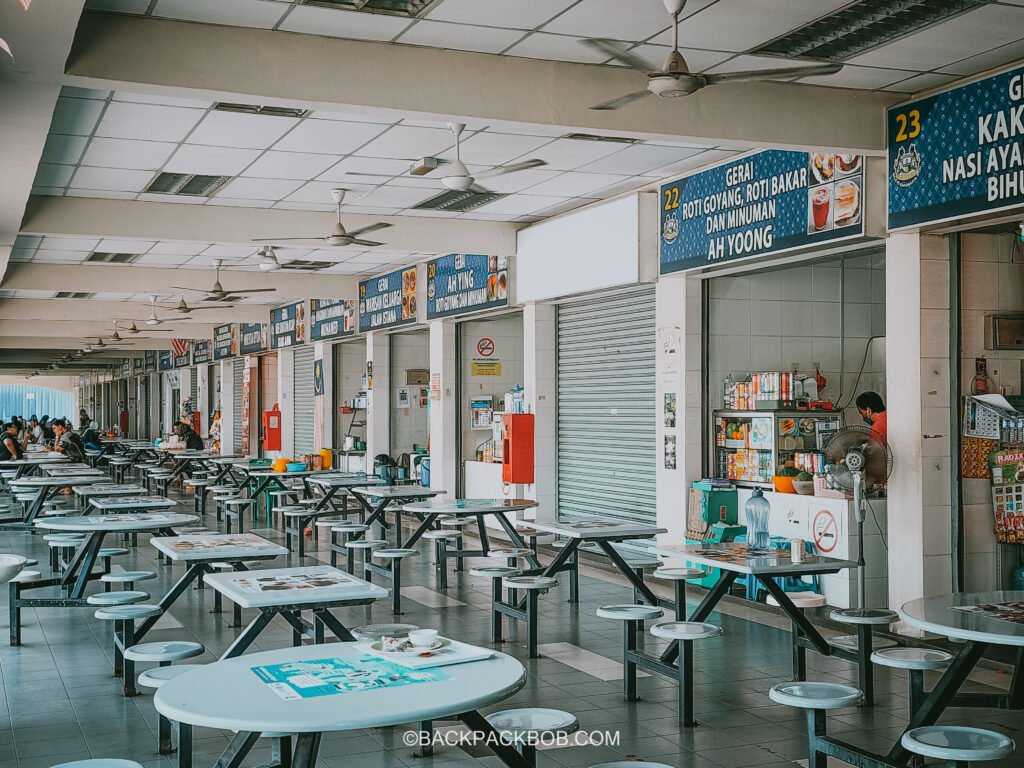 This local food court is a great place to try a variety of Ipoh's local cuisine. There are about 15 different stalls here, all with something different to offer. You can find everything from noodles and rice dishes to stir-fries and desserts.
The stalls open early in the morning and most of them close in the afternoon, after the lunch rush. The Food Court is located opposite the Ipoh Clock Tower and a few minutes from Ipoh Train Station. You'll walk past this spot on the Heritage Trail, and it's a nice place to take a rest and have lunch.
5️⃣ Yee Fatt Curry Noodles
39, Jalan Kampar, 31650 Ipoh, Perak, Malaysia
Officially called the Yee Fat Tea Shop but often called Yee Fat Curry Noodles, or Yee Fat Curry Mee. This shop has been open here since 1955.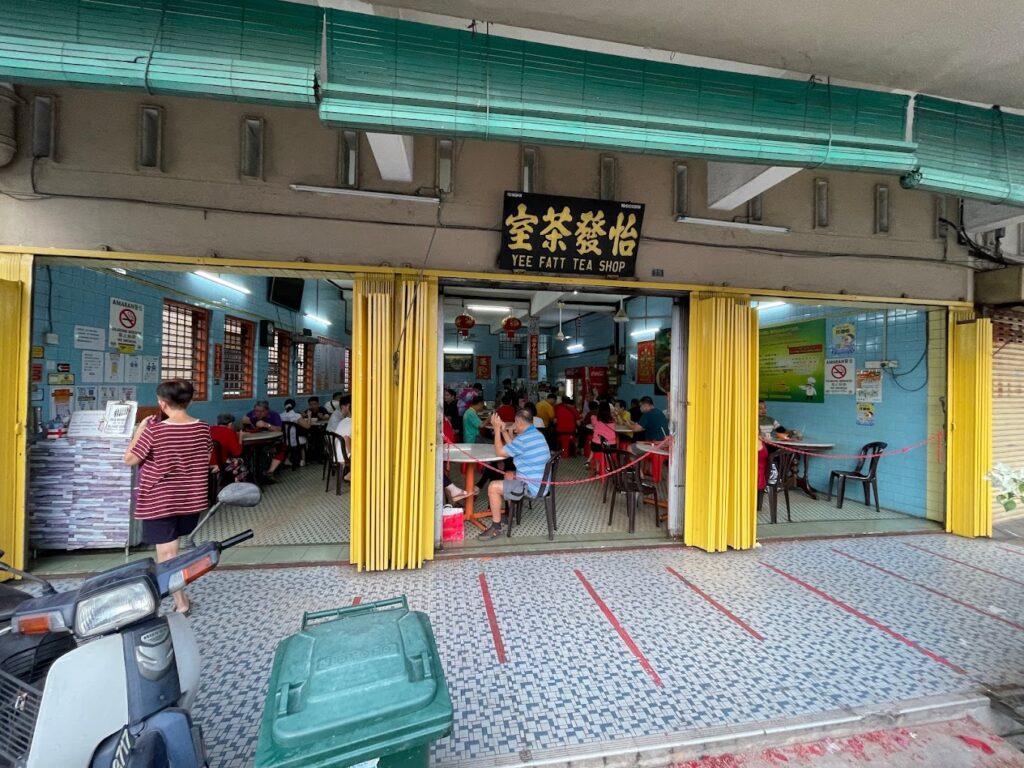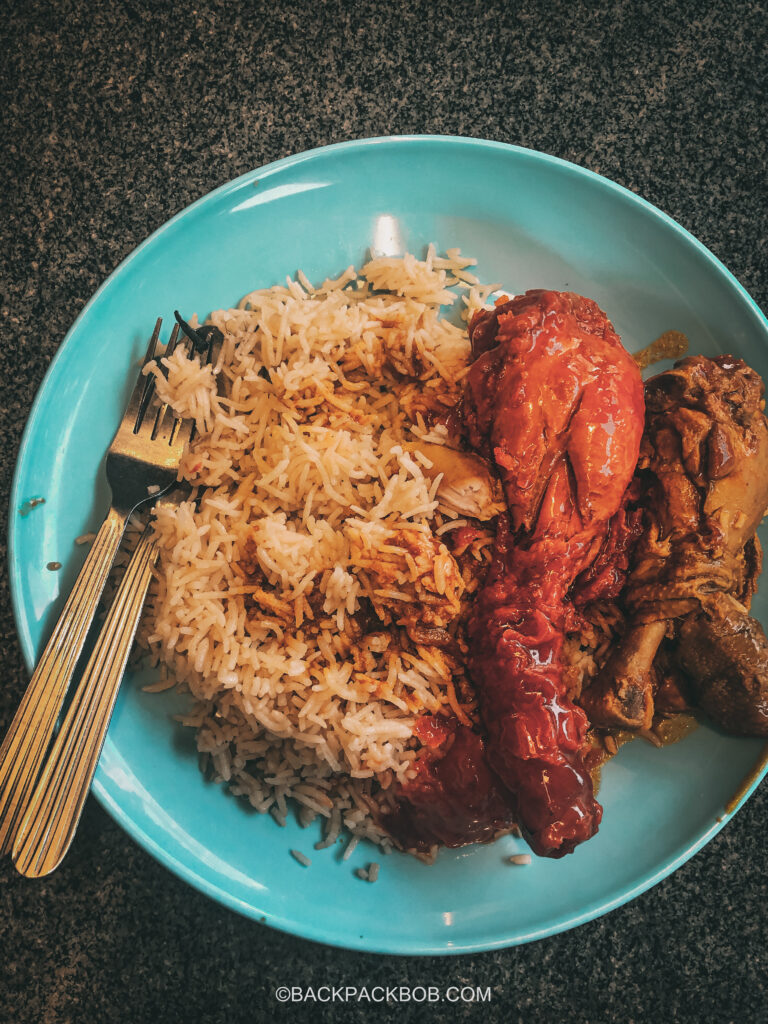 Ah, Yee Fatt Curry Noodles: This restaurant is another one of my favourites in Ipoh. As the name suggests, curry noodles are the go-to dish here. The noodles are cooked perfectly, and the curry is flavorful and well-balanced.
There are only really two dishes to choose from here: the curry noodles or the curried rice. Both dishes are delicious, but I personally prefer the curry noodles. The noodles are perfectly cooked, and the curry is flavorful and well-balanced. The curried rice is also good, but it's not as special as the curry noodles.
38, Lorong Cecil Rae, Taman Canning, 31400 Ipoh, Perak, Malaysia
Restoran New Hollywood: This restaurant is the best place to get a traditional Malaysian breakfast in Ipoh. It's a popular spot, so there are often long queues to get a seat. However, it's worth the wait. This place is one of the most popular restaurants in Ipoh, and there are often long queues to get a seat. It's best to avoid this spot on weekends, try to visit late afternoon, on a weekday.
The menu features a variety of classic Malaysian breakfast dishes, such as roti telur (fried eggs cooked in toast), jelly custard, fried chicken skin, fried bean sprouts, and iced coffee.
Nasi Ganja: This Muslim-Indian stall is a local favourite in Ipoh. The name literally means "rice with ganja," but don't worry, there's none actually in the food. The name is a play on words because the food is so good, it's addictive.
The house special here is the "Ganja Platter." It's a heaping plate of slow-cooked mutton curry over rice, served with a range of vegetables and topped with a generous helping of grated coconut sambal. The curry is flavorful and full of spice, and the sambal adds a nice bit of heat. The vegetables are cooked perfectly, and the rice is fluffy and delicious. Yum.
Foods You Have to Taste in Ipoh
These are the six iconic foods to try in Ipoh, three mains, two desserts, and the famous White Coffee.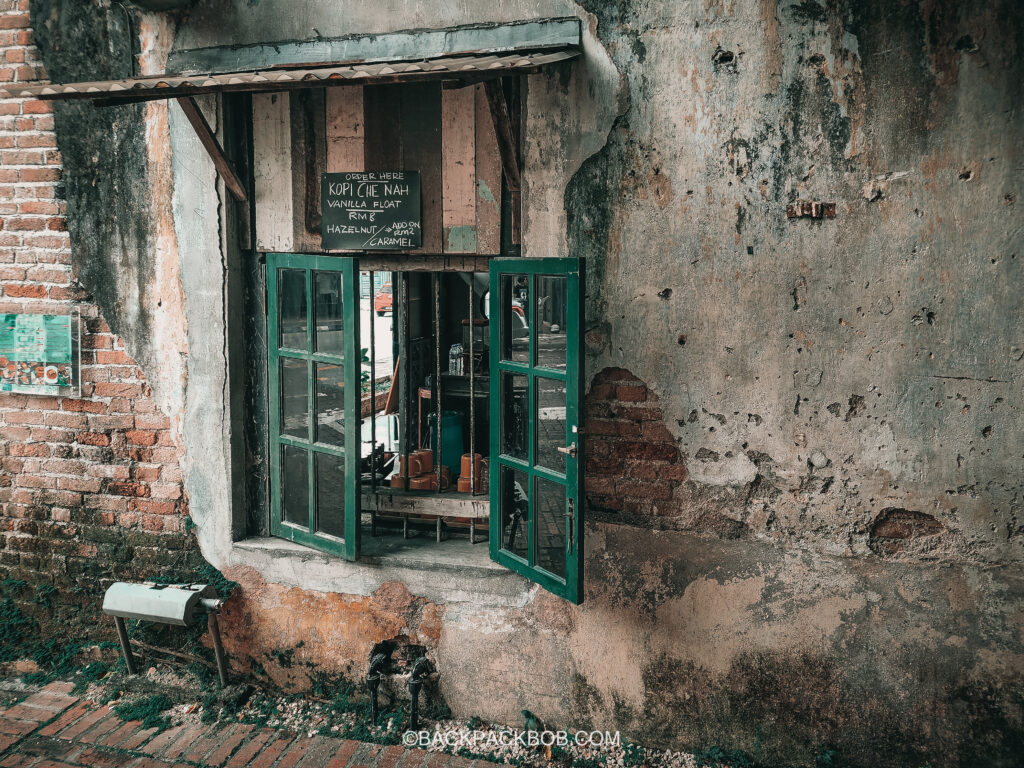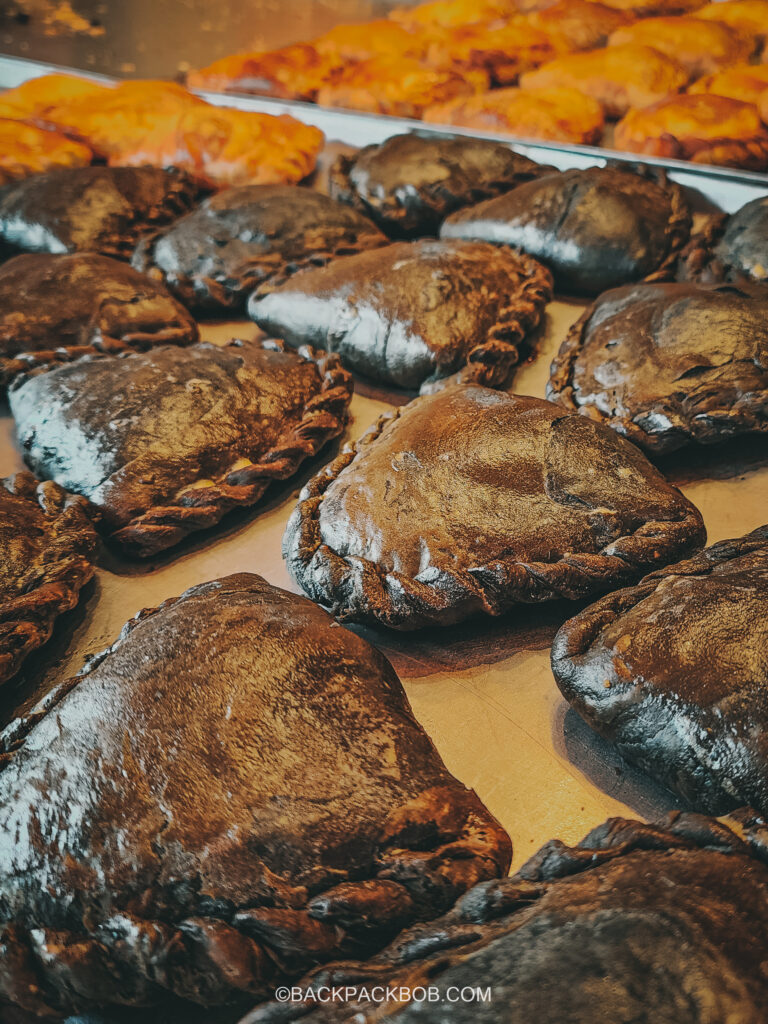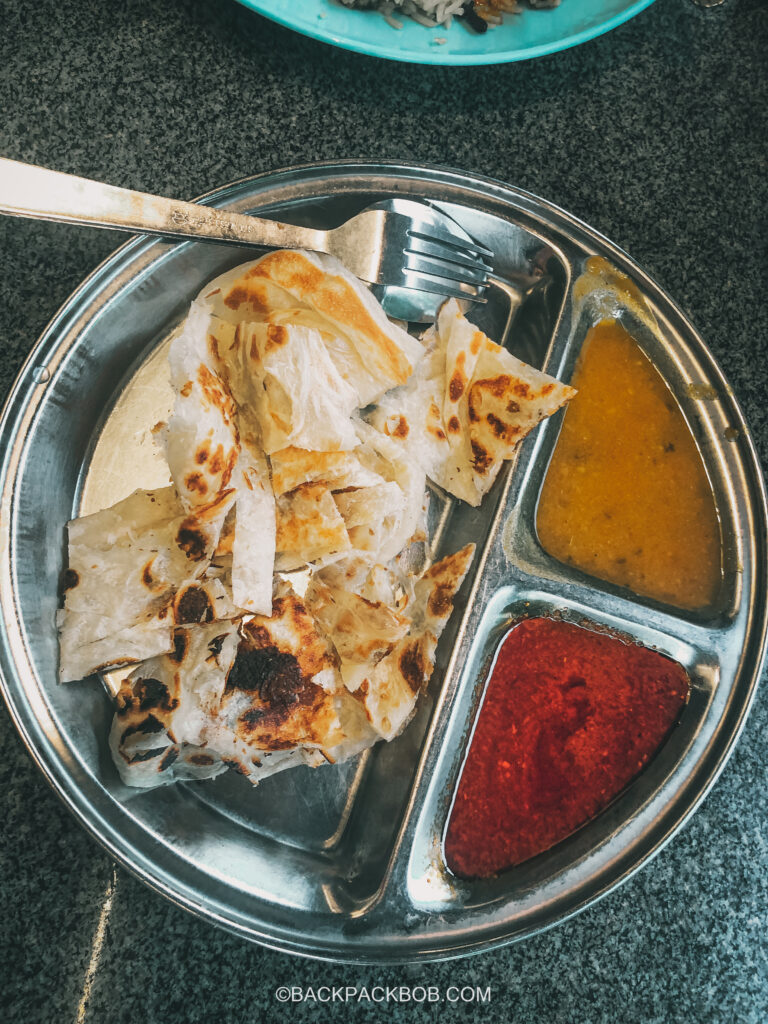 There are a few famous dishes, which are exclusive to Ipoh. Try to tick these off your Ipoh bucket-list while you're there because the chances are, you won't be able to find the same foods anywhere else in Malaysia.
1️⃣ Ipoh White Coffee ☕
Ipoh white coffee is a type of coffee that originated in Ipoh, Malaysia. The name "white coffee" is a bit of a misnomer, as the coffee is not actually white.
The name comes from the way the beans are roasted, using palm oil. Which results in a lighter-coloured roast and gives the coffee its distinctive flavour. However, the production of palm oil is also a major contributor to deforestation in Malaysian Borneo, which is a threat to the Malaysian Orangutan population.
2️⃣ Ipoh Chicken Bean Sprouts: (Nga Choi Kai) 🌱
Ipoh Chicken Rice, or Taugeh Chicken Rice, is a must-try for any foodie visiting Ipoh. Locals (and tourists) will eat it for breakfast, lunch, and/or dinner.
This dish is similar to Hainanese chicken rice, but it is made with a plate of bean sprouts, which are known to be crunchier thanks to the hard water from the limestone hills around Ipoh. The steamed chicken and bean sprouts are often served with a chilli sauce or a dipping sauce made from soy sauce, vinegar, and sugar.
There are many vendors in Ipoh that serve chicken rice, and the standard of the dish is generally very high. Some of the most popular restaurants include Lou Wong Chicken Rice, Onn Kee Chicken Rice, and Buntong Chicken Rice.
3️⃣ Ipoh Salted Chicken 🍗
Ipoh salted chicken is a delicious and unique dish that is a must-try for any foodie visiting Ipoh. The chicken is first marinated in a mixture of herbs and spices, then wrapped in parchment paper and baked in a mound of rock salt.
The result is a chicken that is incredibly juicy and flavorful, with crispy skin and a savoury, salty taste.
Ipoh salted chicken is typically served with rice, and a dipping sauce made from soy sauce, vinegar, and sugar. Some popular restaurants in Ipoh that serve salted chicken include Aun Kheng Lim Salted Chicken, Happy Delicious Salted Chicken, and Feng Weng Salted Chicken.
7️⃣ Curry Mee (Curry Noodles) 🍜
Ipoh curry mee noodles are a popular Malaysian dish that is made with flat rice noodles, meat, and a rich and flavorful chicken, curry soup.
The noodles are cooked in the soup until they are soft and chewy, and the dish is then garnished with a side of lime, chilli sauce, and chopped peanuts.
They can be found in many hawker centres and restaurants in Ipoh. Some popular places to try Ipoh curry mee noodles include Nam Heong, Sin Yoon Loong, and the Yee Fatt Tea Shop.
5️⃣ Kaya Puff 🥐
Kaya puffs are a delicious and popular pastry that is a must-try for any foodie in Ipoh. These flaky pastries are filled with a rich and creamy kaya jam, which is made from coconut milk, eggs, and sugar. The result is a pastry that is both sweet and savoury, with a slightly chewy crust and a smooth and creamy filling.
There is a shop on the corner of Concubine Stree, which sells the best ones (the best ones we tried, at least).
6️⃣ Caramel Egg Custard 🥧
Ipoh caramel egg custard is a delicious and unique dessert. The custard is made with eggs, milk, sugar, and caramel, and is then baked in a water bath. The result is a custard that is rich and creamy, with a smooth and velvety texture. The caramel topping is sweet and slightly chewy, and the combination of flavours is simply irresistible.
Ipoh caramel egg custard is typically eaten for dessert or as a snack. Some popular bakeries and cafes to try Ipoh caramel egg custard include Thean Chun, Sin Eng Heong, and Easyplace.
More Food in Ipoh: If you are looking for more places to eat in Ipoh, you need to check out this website, Janice is a local travel writer, from Ipoh, who has guides on all the best places to eat.
How Many Days Is Enough For Ipoh
We spent two days exploring Ipoh, which felt like the right amount of time. We could have stretched our trip to three days, but I wasn't too fussed about seeing absolutely everything in Ipoh. As I said, most of the places you'll visit are photo spots, so you can get tired of them quickly.
If you're in Ipoh on a weekend, you can include an extra day to visit the Memory Street Market, which is held on Sunday mornings.
Is Ipoh a Popular Destination For Tourism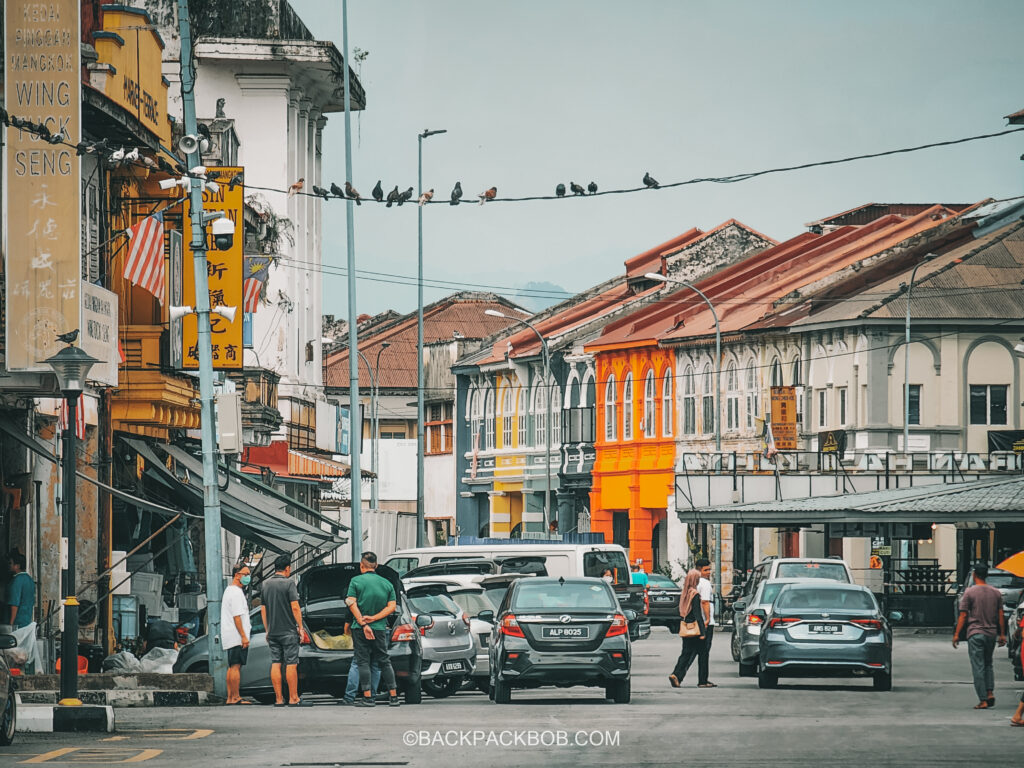 I had never heard of Ipoh before I visited. We only really stopped there because it was on the way to the Cameron Highlands. Our taxi driver from the bus station was able to guess where we had come from and where we were going next. This confirmed our suspicions that this route was a popular one for tourists in Malaysia.
I had expected Ipoh to be a town of mostly locals, unknown to foreign tourists. But I was wrong. As it turns out, just because I'd never heard of a place before, that doesn't mean no one else had!
There were quite a few other Western and Asian tourists visiting Ipoh.
Where to Stay in Ipoh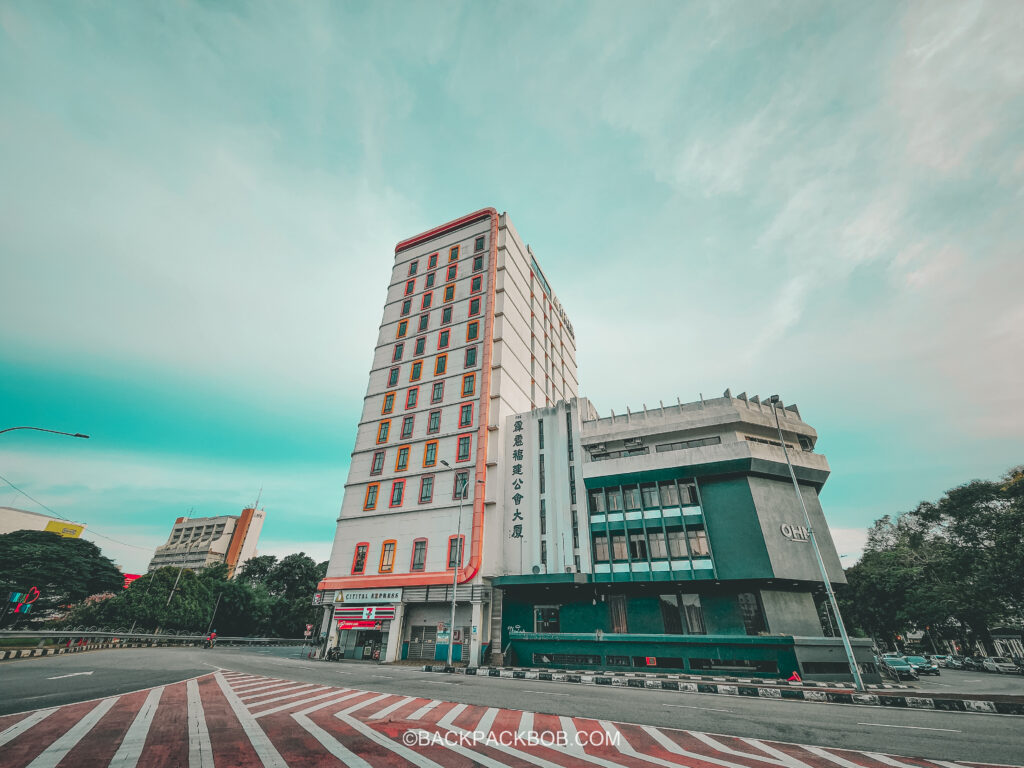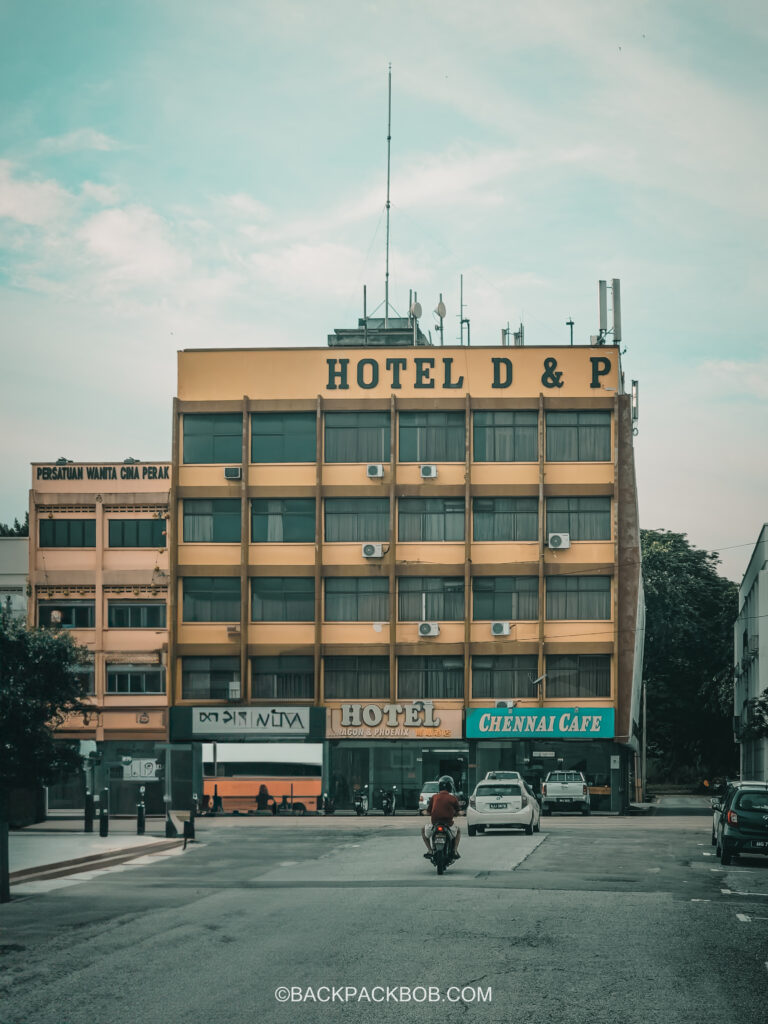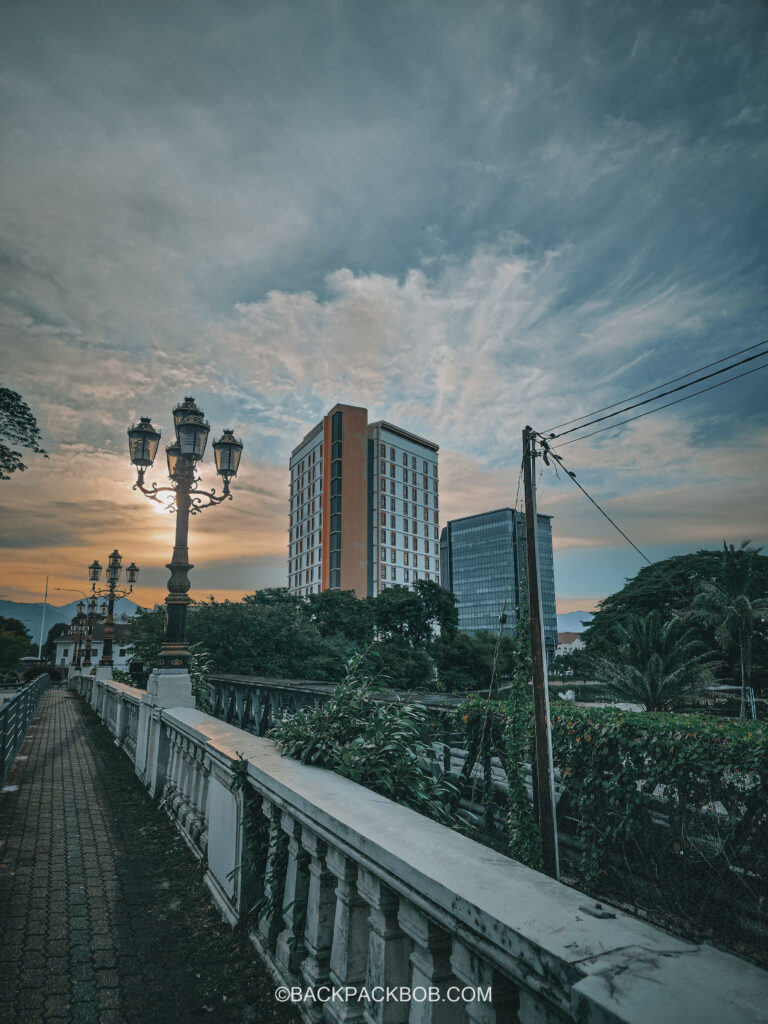 We had two requirements for a hotel in Ipoh: it had to be in the Old Town area and it had to cost less than 100 MRY per night. We narrowed our search down to a shortlist of two hotels:
Ipoh Pi Hotel: This is the hotel we stayed at in Ipoh. It was ok for a few nights, but a little dated and poorly maintained. The location was great, right on Memory Lane. – (95 MYR a night)
Abby Hotel By The River Town: A budget hotel in the centre of Ipoh old town, next to the Kinta River. This was our second choice, and I regretted not staying here instead – (120 MYR a night)
Staying in the centre of Ipoh is essential! This huge city has all its attractions and restaurants within walking distance of the old town. Don't be fooled by lower hotel rates outside of town — you'll be miles away from everything.
Other Recommended Hotels in Ipoh
I haven't stayed in all of these hotels, but when I visit a new place I spend a good amount of time researching the best places to stay. These are the other hotels which made my shortlist and were being considered, in Ipoh. They are mid-range places, in town, and clean. Most cost 100-200 MYR each night.
Hostels
Ipoh City Centre Backpackers: This hostel is located in the heart of Ipoh, close to many of the city's attractions. It has a dorm and private rooms.
EDM Space: A hostel with a lively atmosphere and co-working space. Popular with backpackers and young travellers. It has a rooftop bar with great views of the city. It is located in the heart of Ipoh, close to many of the city's attractions. It is rated 4 stars on Hostelworld and costs around 50 MYR per night for a dorm bed.
Hotels
Hotel Permata Ipoh: A budget hotel with a convenient location, close to Ipoh railway station. Rated 3.6 out of 5 stars on Booking.com and costs around 120 MYR per night.
Ubud Hotel Ipoh: A modern hotel with a stylish Balaniese, design. It is located in a quiet area, a short walk from the city centre. Amenities include a rooftop bar, a fitness centre, and a spa. It is rated 4.1 on Agoda and costs around 135 MYR per night.
Getting There and Around: How to Get to Ipoh
Ipoh is an easy destination to get to and around. You can get around Ipoh by using Grab Taxis, which are cheap and reliable. Another ride-hailing app called Maxim is also available, and their prices are often lower.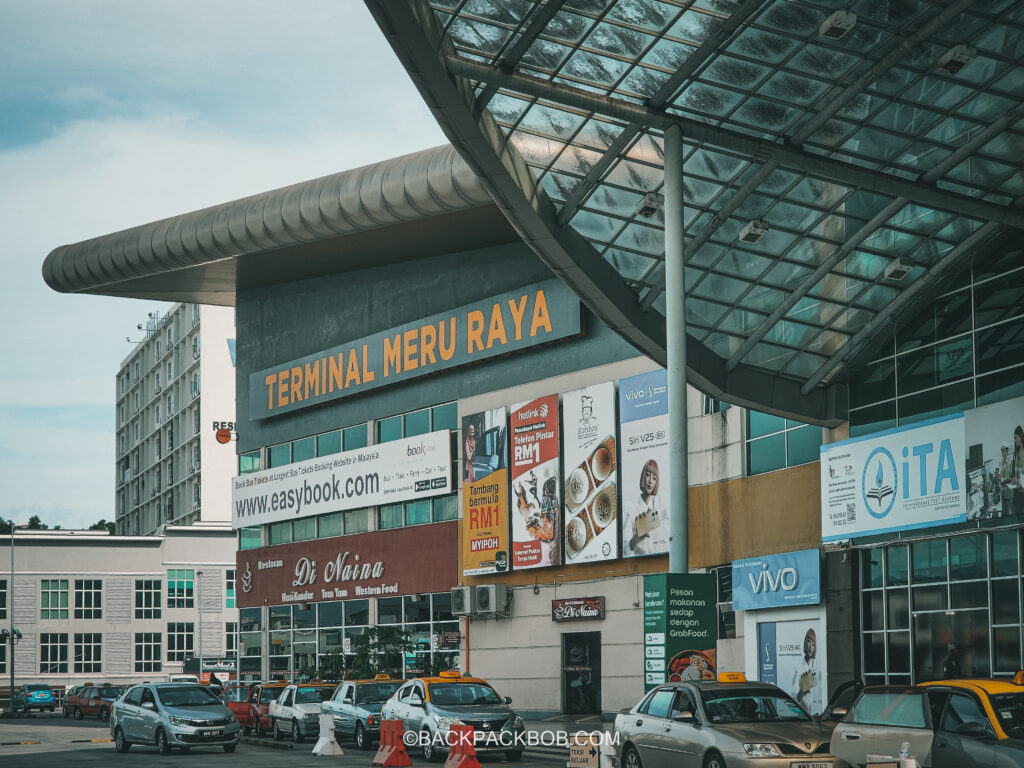 Ipoh has a train station, an airport, and a bus station. There are limited flights to Ipoh, which mostly depart from Singapore. The train line connects to Kuala Lumpur, Penang, and Padang Besar, among other destinations.
Most people arrive in Ipoh by bus. The bus station (Terminal Amanjaya) is located about 20 minutes outside of town. There are regular buses to and from Ipoh, so you can connect to pretty much any destination in Malaysia. The Cameron Highlands are less than 2 hours from Ipoh by bus, and it is a popular destination to visit afterwards.
Here is a full guide on how to get to Ipoh >>
Getting Around in Ipoh
You can rent a motorcycle, to get around in Ipoh. But we found that e-hailing services like Grab and Maxim were much more convenient. Rides are cheap in Ipoh, for example, we paid 9 MYR (£1.50) for a Maxim Car from the bus terminal to our hotel in town, a 25-minute ride.
The majority of attractions in the town centre are close together, so you can walk between them. However, some attractions like the Mirror Lakes and the Chinese Temples are further away. You can hail a taxi to get to these spots, but they are not expensive either.
Ipoh. TL;DR
If you're travelling through Malaysia, Ipoh is a great place to add to your itinerary. It's conveniently located between George Town, Penang, and the Cameron Highlands, so it's easy to get to.
However, don't set your expectations too high for things to do in Ipoh. While there are plenty of Instagrammable spots and iconic landmarks to visit, the city doesn't offer as many activities as other popular tourist destinations in Malaysia. Like, Langkawi.
That said, Ipoh is still a great place to experience Malaysian culture and cuisine. There are also a few hidden gems in the city, such as Kellie's Castle, Sam Pong Temple and Tasik Cerman Lakes.
If you're short on time, you can also take a day trip to Ipoh from Kuala Lumpur. This is a great option if you want to experience the best of what Ipoh has to offer without having to stay overnight.
Ipoh is a great place to visit if you're interested in Malaysian history and culture.
There are enough things to see and do in Ipoh, to keep you busy. Although it can get repetitive, there are historical landmarks and a vibrant food scene.
Ipoh is close enough to Kuala Lumpur that you can visit for a day trip, (but it's best to stay overnight).
If you're short on time, you can still experience the best of what Ipoh has to offer in one day by walking the Ipoh Heritage Trail, the Kinta River, and the Old Town.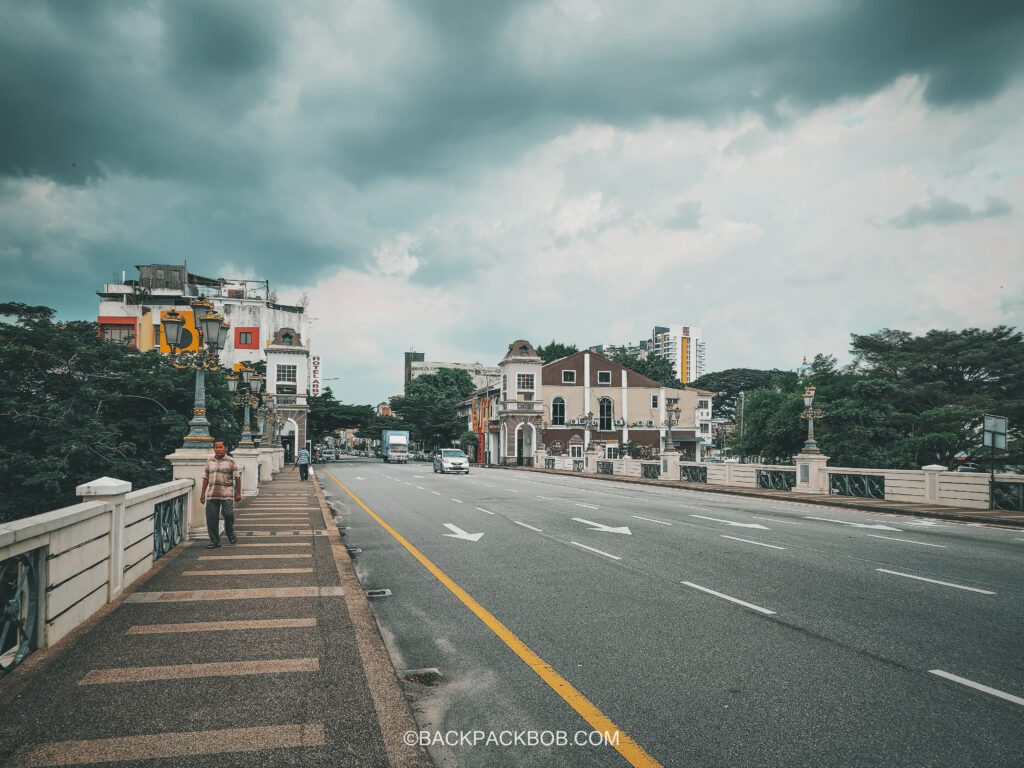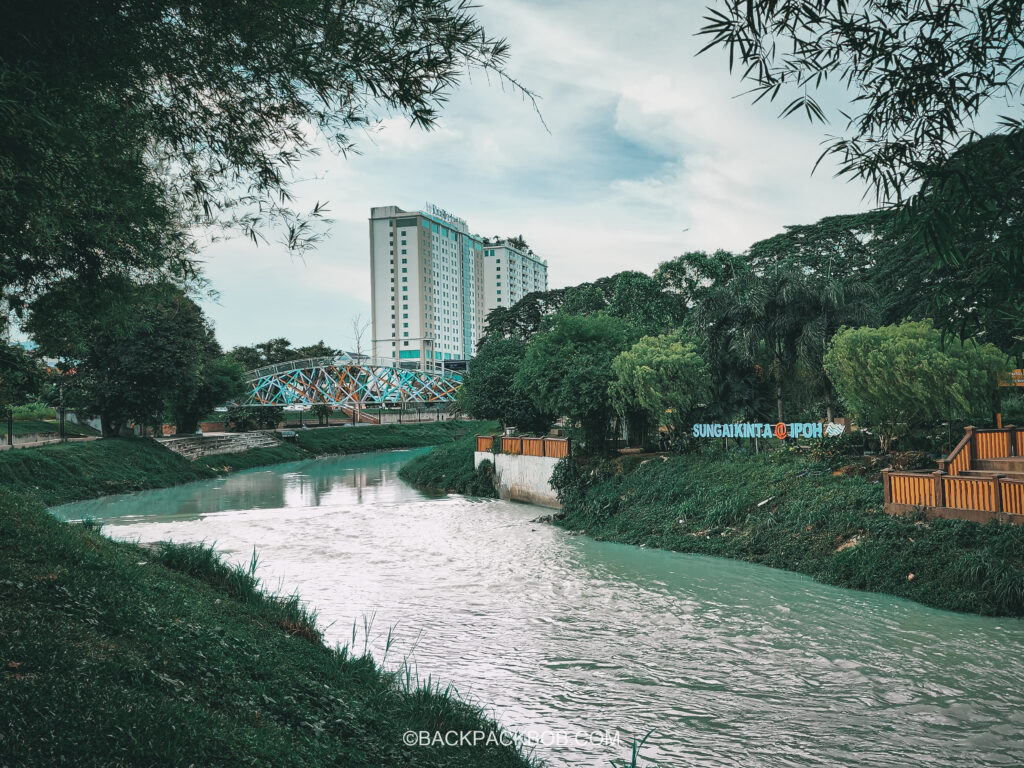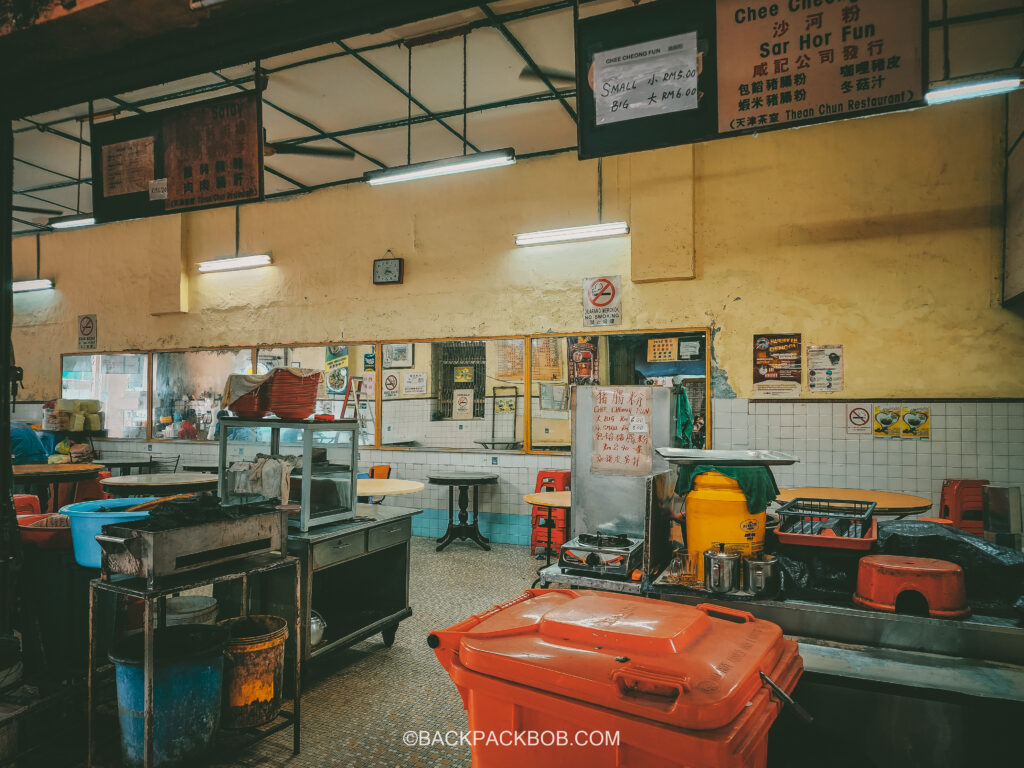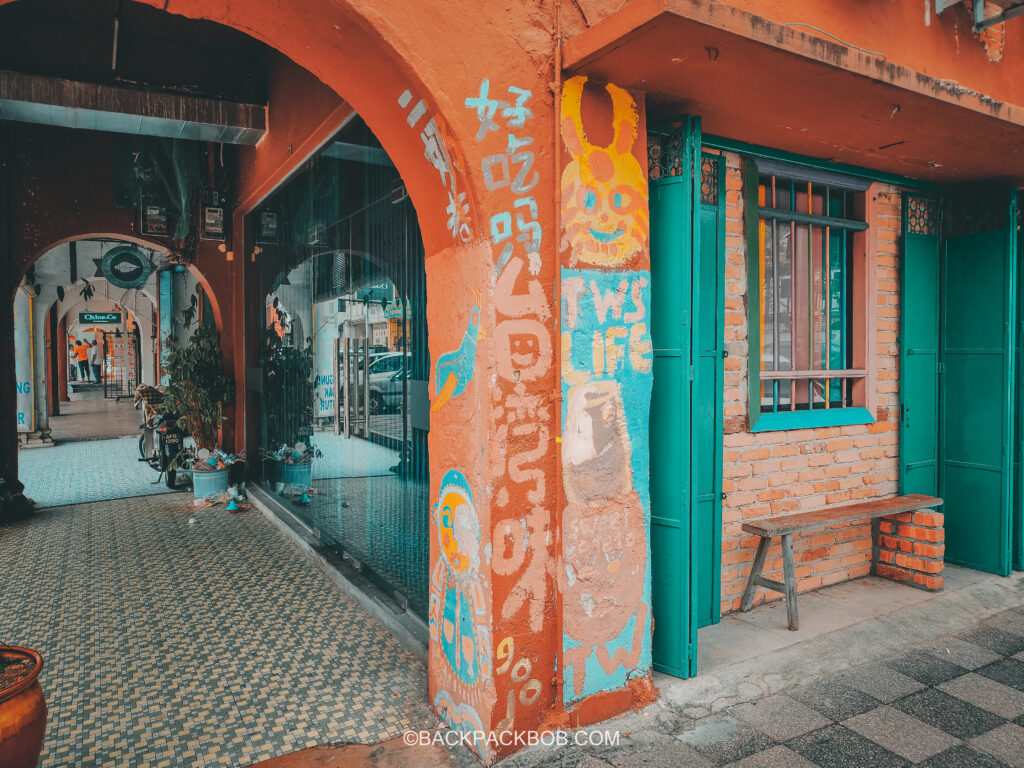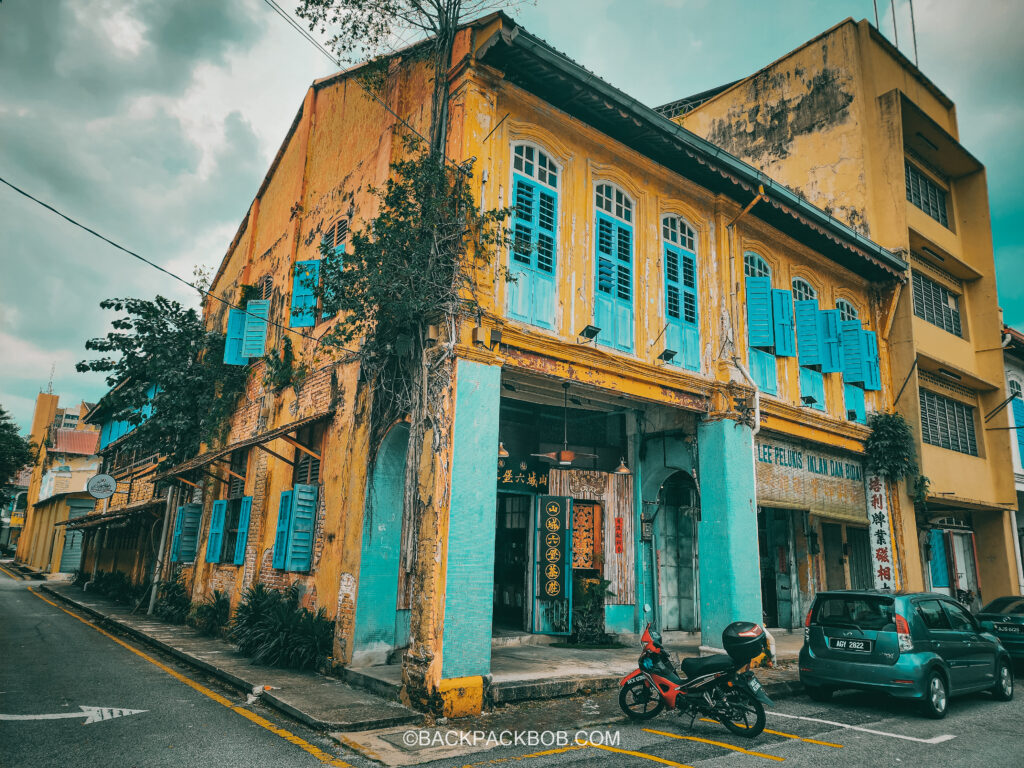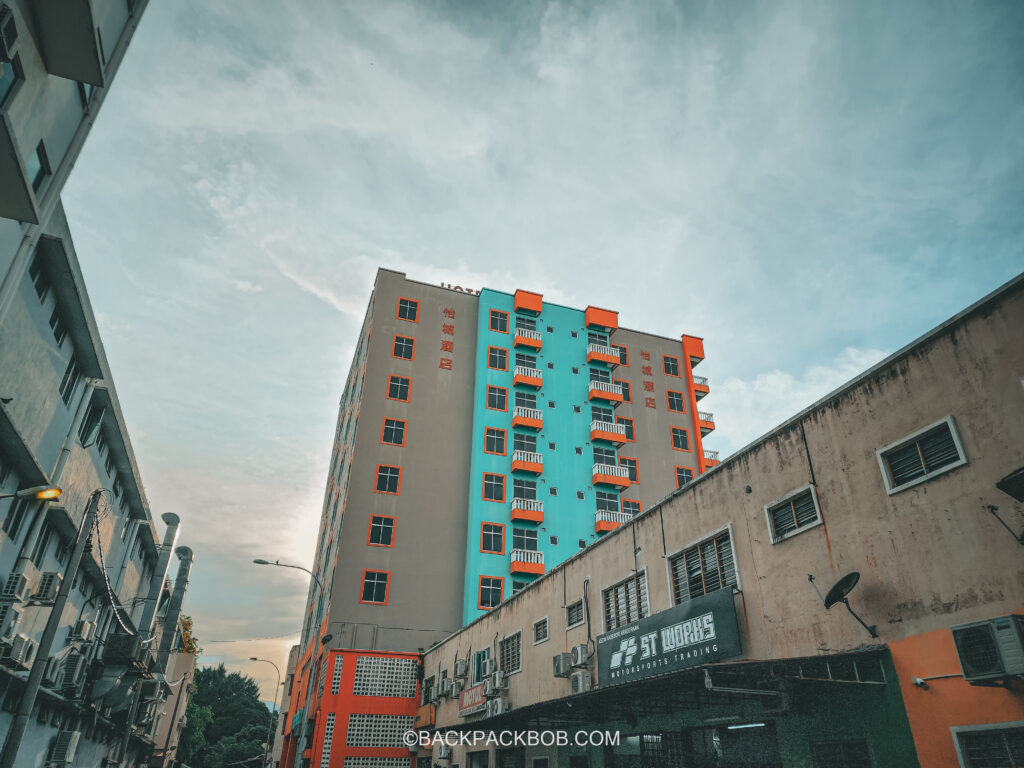 Useful Travel Links
My Most Popular Travel Guides
My Favourite Countries, I Have Written About
Book Your Accommodation
The best place to book accommodation in South-East Asia is Hostelworld. Hosteworld consistently has low prices and in recent years they have grown to include private rooms too. It's still the most sociable accommodation booking app. Booking.com and Agoda are good choices too. These sites have the largest inventory of rooms.
Don't Forget Your Travel Insurance
Never travel overseas, without travel insurance. I've seen first hand the consequences of travel without it. Don't be, that guy. These are my go-to companies for insurance.
Other Recommendations
Check out my resource page to discover new and useful travel apps, businesses and websites. These are sites you need to know about to save money, spend like a local, avoid visa hassles, book rooms, find flight deals, and more.