Do you have a travel bucket list? I think everyone does, even if they don't admit it. For some, it's a mental list of places they want to visit someday. For others, it's a written document with detailed goals. This post is my own travel bucket list.
I've travelled and lived all over the world in the last 10 years, and I've had the opportunity to experience some amazing things. But there are still so many places I want to see and things I want to do. In this post, I'm going to share my top 10 travel bucket list items.
How do You Plan a Travel Bucket List
To plan a travel bucket list you need to decide what you want to do. You don't need to write out an entire list in one go. As you travel you'll naturally hear about other opportunities you'd love to do. A Travel bucket list is not closed. It's always open to adding new ideas as you hear about them.
If you search on Google for 'Travel Bucket List' you'll find many articles detailing the items, experiences, destinations and activities that you 'should' have on your travel bucket list.
But ultimately start your bucket list with a few ideas of things you've always wanted to do. Prioritize those first and let your list grow as you grow. Keep your mind open and look out for new things you want to experience. Maybe you'll even take some inspiration from my bucket list.
What Are Good Travel Bucket List Ideas
Good Travel Bucket List ideas are ideas that you are interested in. Things you are interested in doing for your own personal reasons.
If you search on Google for 'Travel Bucket List' you'll find a ton of articles detailing the items, experiences, destinations and activities that you 'should' have on your travel bucket list.
Bali, The Great Wall of China, The Northern Lights, The Great Barrier Reef, Pyramids, Maldives, Taj Mahal. Blah, Blah, Blah.
Most Travel Bucket Lists you'll find are just a Cliché list of tourist traps.
Now I'm not saying that these places shouldn't hold a spot on your Travel bucket list. But don't prioritise somewhere just because everyone else is.
Travel Bucketlist Item #1 – The Moon
Musk, @Zuck, @Bezos. If you're reading this, hit me up and you can beam me up to space.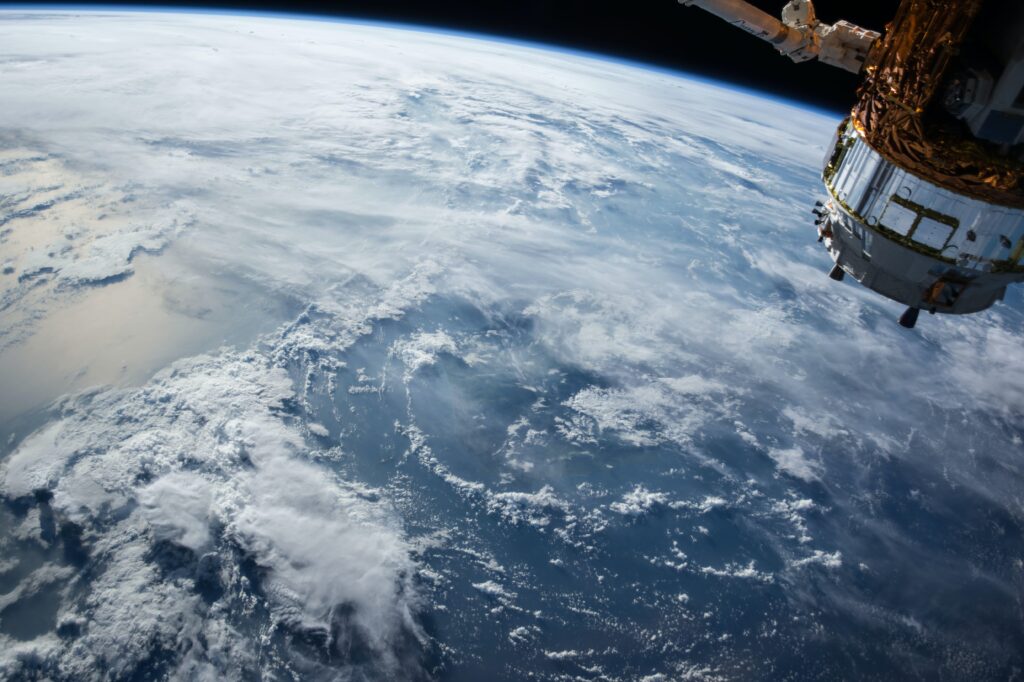 Added in 2023
Everyone knows fresh velcro grows on the moon, wouldn't it be cool to bring a few pieces back as a souvenir?
I've often heard astronauts say that looking down on Earth from space changes your perspective on life. It makes you realize how small and insignificant most things are, and how precious our planet is. I would love to experience that for myself. Wouldn't it be amazing if one day this blog could cover both Earth and space travel? I was born too late to discover new places on Earth or travel during the glory days before the internet, but maybe my generation is just in time to be pioneers of space travel. It's a dream for now, but it's on my bucket list.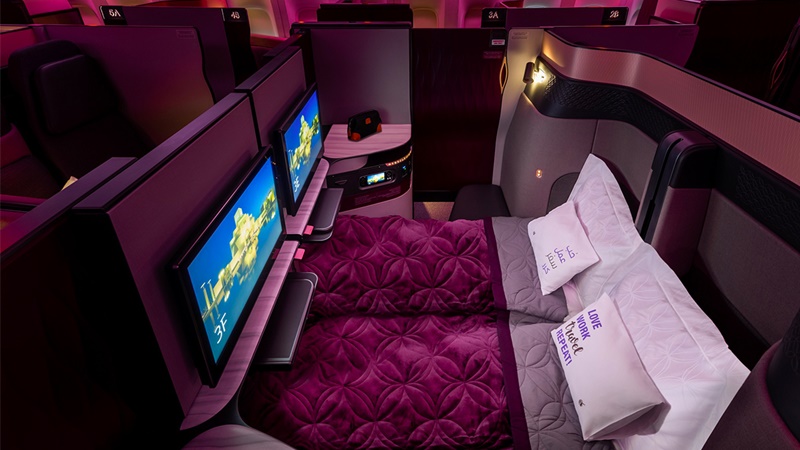 Added in 2016
I'll admit that I'm somewhat of an 'Aviation Geek'. I am interested in aircraft, airports and the logistics of how it all works. I particularly enjoy flying. Especially long-haul, which most people loathe. I love the excitement before leaving for a new city. And I especially love a flight with a layover giving me a few precious hours to explore a new city during lunch.
I love the lawlessness at the airport where anything is acceptable. Everyone is operating in a different time zone, sleeping on the floor is acceptable as is knocking down a beer at 8.00 am. I'm no stranger to sleeping in Airports and I'll often arrive for a flight, hours in advance so that I can hang out in the 'No Mans Land' for a few hours.
Flying business class have been on my bucket list for a few years now. Ever since that time I got detained in China, during that time I befriended some passengers travelling in Business class and I got my first insight into how different things were. And seeing the cabins first-hand on the A380 cemented this idea on my bucket list.
I've been close to booking a business-class ticket a few times now but it always comes down to the money. Knowing that at my roots I'm a budget traveller, a backpacker and even though I can afford it there's a voice telling me to suck it up in economy class, keep the extra money, and spend it in the place I'm heading to.
Travel Bucketlist Item #2 – Drive across Vietnam on a Motorbike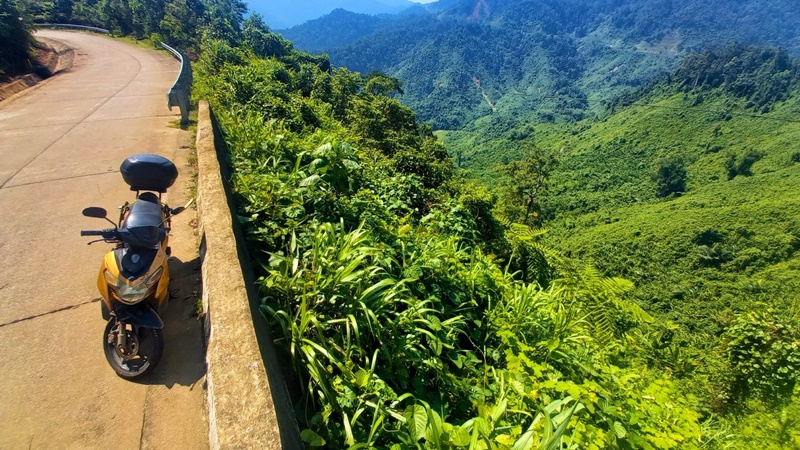 Added in 2008
The Top Gear – Vietnam Special: 2008. Ever since this short film aired on the BBC over a decade ago it's been on my bucket list to embark on the same adventure. In the episode, the trio each buys a motorbike and set out on a 1,600 KM road trip from Ho Chi Minh in the south to Saigon in the north. Before ending the challenge in Ha Long Bay. I know Ha Long Bay has become a massive tourist trap- but it's still on my Travel Bucket List for this reason.
Now it's cheap to rent a buy a bike in Vietnam and I've lived in Thailand for a while meaning that Vietnam is a $30 flight away. So money is not the thing holding me back from doing this. So what is? Well, it wasn't until recently I actually learned how to ride a scooter. I am hoping to accomplish this trip soon.
Travel Bucketlist Item #3 – Travel From London to Singapore by Land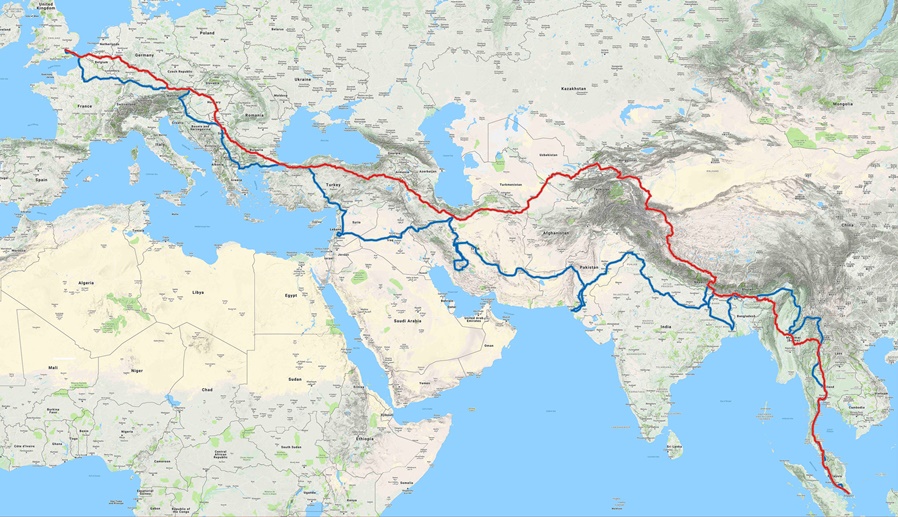 Added in 2018
This is the ultimate bucket list activity, a trip which I am desperate to embark on.
When I learned about the Great Trans Siberian Railway from reading other travel blogs I knew it had to hold a place on my Travel Bucket List. The original plan was to make the journey by train starting in Singapore and crossing through South East Asia, China, Russia and Europe. It seems that the journey can be made for around 3,000 USD (tickets and Visas).
The latest plan was to go it by road instead. Giving more freedom to stop off along the way. Driving through Europe, Turkey, Iran, Turkmenistan, Uzbekistan, China, Laos, Thailand, Malaysia, Singapore, and Indonesia. There were some parts still to be figured out such as importing a vehicle to Iran plus a few other sketchy border crossings- but it was possible.
The week before I was set to leave and one day after returning from a 1,000-mile road trip around the NC500 in Scotland. I crashed my car into a wall and wrote it off. As destiny would have it, perhaps it wasn't meant to be- this time.
Mixed with the border closures due to the pandemic and the 'situation' ongoing with Russia. This dream is still on the shelf. For the time being.
Travel Bucketlist Item #4 – Visit all The National Parks in Thailand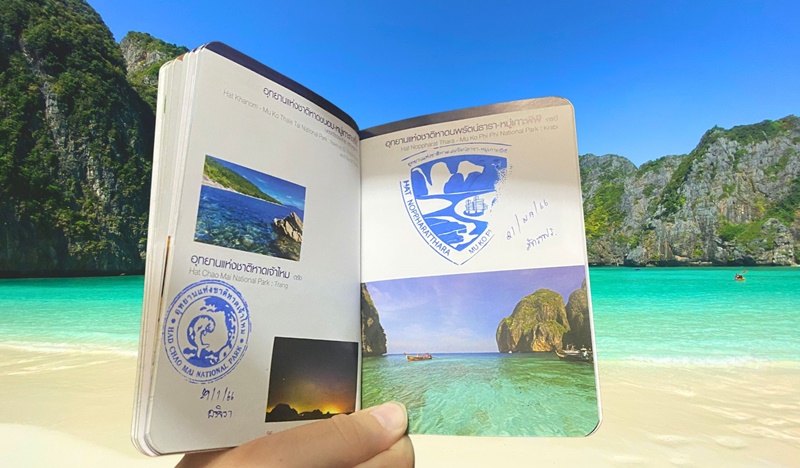 Added in 2022
I've lived in Thailand on and off for the best part of a decade. But I spent most of that time working in one location. While I have found time to visit all the generic tourist spots, the islands, Chiang Mai, etc., etc. I regret not seeing more of the country, outside the tourist areas. So I set myself a goal of visiting all the National Parks in Thailand. There are 157 in total spanning over 30% of the land mass.
Travel Bucketlist Item # 5 – Quit Smoking (and Climb a Mountain) ✅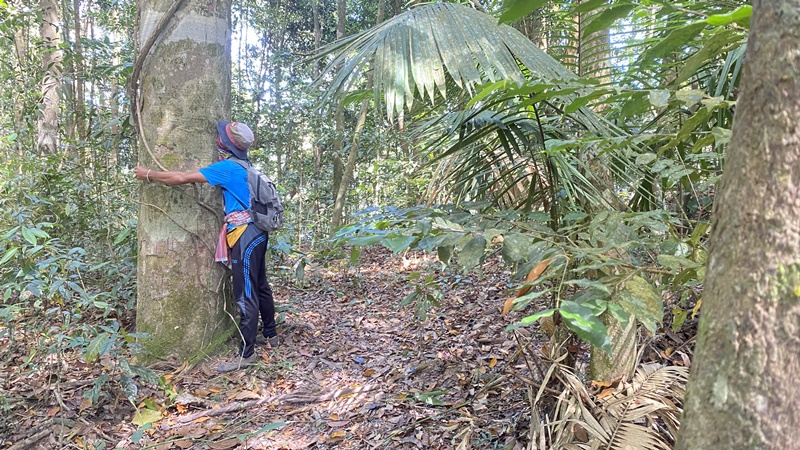 Added in 2019. Completed in 2023
I started smoking cigarettes at 13 years old.
"80,000 Cigarettes have passed through these lungs, and every single day I wished I'd never smoked one".
Smoking was always something which held me back from certain activities when travelling. Any physical activities or hiking were off-limits. I simply didn't have the energy for it. The last time I smoked a Cigarette was in November 2021. Quitting was the most difficult thing I had ever done, but it was also the most rewarding thing. It has revolutionized my priorities when I travel. I spend less time drinking and more time actually doing.
With a year of no smoking under my belt I was able to Hike to the top of two Mountains in 2023! (One accidentally, and one intentionally).
Read about it here:
Travel Bucketlist Item # 6 – Visit North Korea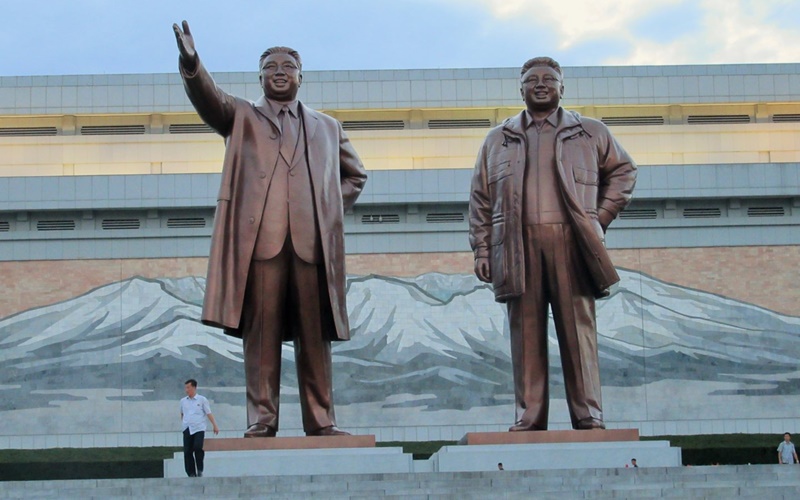 Added in 2015
North Korea fascinates me. In the western world were drip-fed stories about the nation and it all seems so surreal to me.
This is one of the first activities that I added to my travel bucketlist.
Watching travel vloggers like Simon Wilson, who have visited and recorded documentaries about North Korea. And reading the book written by Yeonmi Park. This added further to my curiosity.
It's not possible to travel to North Korea without a tour. But organized tours do operate from China which included return flights to Pyongyang and a North Korean tourist visa. There are around 1,500 tourists a year who visit North Korea. Tours were suspended during the pandemic which delayed my going there. But I hope to visit and write about it soon.
Travel Bucketlist Item # 7 – Camp Overnight at Maya Bay Beach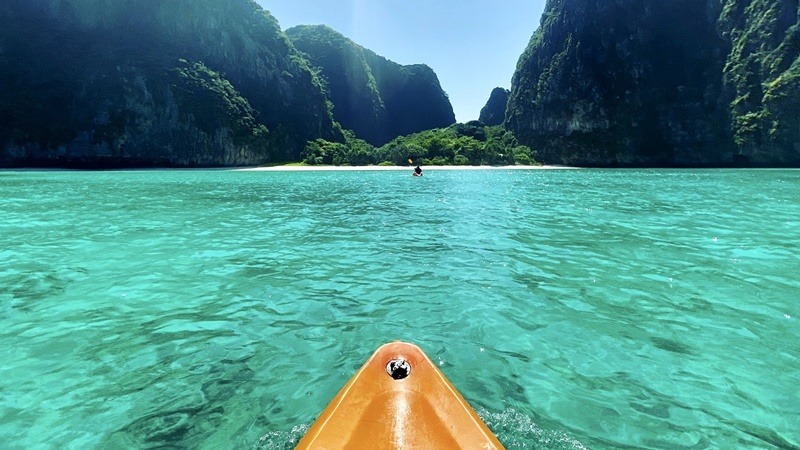 Added in 2016
The biggest tourist trap in Thailand. I know. I know the ins and outs of this place. I sold tours to this beach for five years and the place holds so much value to me. I used to take tour groups to the island, and I've visited more times than I can count. It's a beautiful place but the sheer volume of tourists visiting turns the place into hell on earth. Without the tourists it's heaven.
Although I have been back to the Phi Phi Islands since the beach reopened I have not been to Maya Bay again. I won't. I don't want my last memories of the place to be tarnished. The last two visits I made to Maya Bay were in 2019 and in 2022. During this time the beach was closed to tourism and the pandemic was in full swing. The place was deserted. A real once-in-a-lifetime experience. Escorted by National Park Rangers on a rehabilitation project we had the beach to ourselves. For the first time ever it actually looked like the Instagram photos.
For those that are unaware Thailand allows camping in all their National Parks and tents can be rented at Ranger Stations.
Phi Phi is Part of the Noppharat Thara-Mu Ko Phi Phi National Park. Camping is still permitted at the Noppharat Thara Beach but due to the increased popularity of camping at Maya Bay, it was prohibited in January 2016. In the same month, Mosquito Island was closed and Rock Climbing and Cliff Jumping were banned.
My first time in the Phi Phi Islands was in January 2016. I never had the chance to camp at Maya Bay before it was banned but it's still a goal of mine to spend a night there.
Travel Bucketlist Item #8 – Learn to Speak Another Language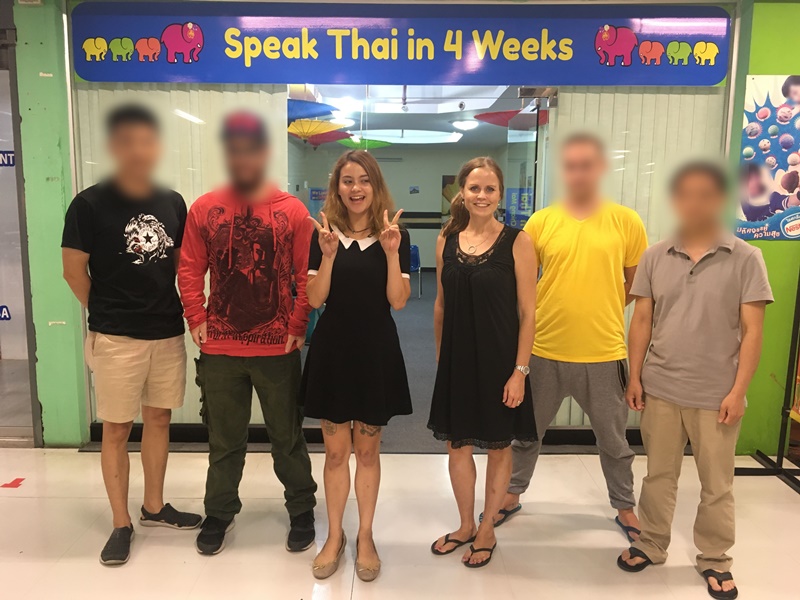 Added in 2017
Estimates show that 6% of British people are bilingual. Compared to Germany where 95% of the population speaks at least one other language or Thailand where 67% speak a second language. The rate for the Brits is low. It's usually justified that most other countries learn English as a second language so there is no need for them us learn another language.
But learning another language opens the door to so many opportunities. I can Speak, Read, Write and Type in Thai. But I'm far from fluency. All it takes is some practice, I have the basics nailed down. I'll be spending more time working on it this year. But it is incredible how much more you learn, how the attitude of locals changes towards you when you speak in their language, and interestingly goods and services often become cheaper too, 555.
Plus I'm still able to blend in as a 'dumb tourist' and understand what is being said when negotiating prices or in other situations. Even though I can understand the language, most people will assume that I can't. I can choose to speak it when it benefits me.
I have taken three language courses each for one month, each of them about a year apart from the other. I've learned how to learn, I just need to stop being so lazy and put it into practice.
Travel Bucketlist Item #9 – Learn to Fly an Airplane
Aviation is something which has always interested me. But wouldn't it be incredible to have a view from the cockpit while you're in the skies? Or to even take control of the aircraft with complete freedom.
Riding in a helicopter is listed commonly on most travel bucket lists. Well, that doesn't interest me. It terrifies me in fact. I want to learn to take control of a small light aircraft.
Travel Bucketlist Item #10 Interrail in Europe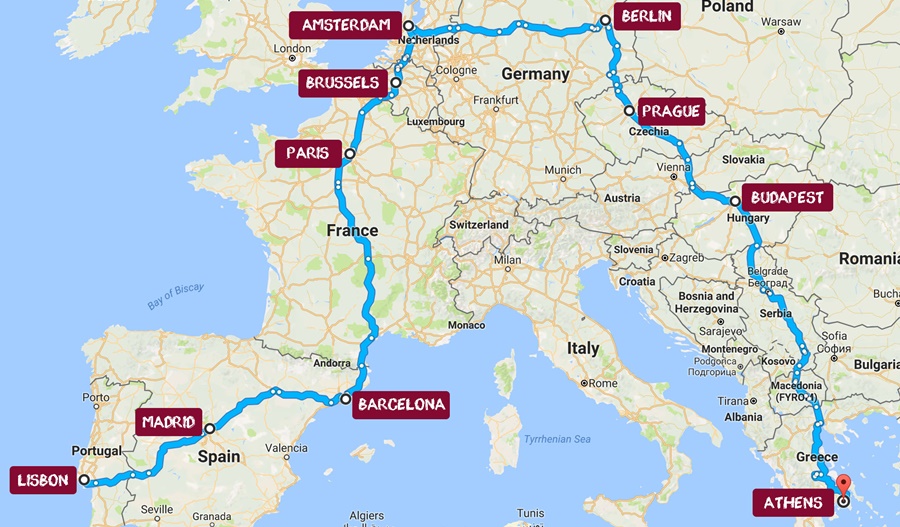 Added in 2013
Interrailing in Europe has been on my travel bucket list forever. I've always had an itch for travel that needed scratching. It lead me to where I am today but it started with countless short trips to Europe while I was in my late teens. Ending with me working in Greece for two summer seasons.
Spontaneous trips, booked for the next morning while drinking in the pub, haha. Strasbourg, Brussels, and Amsterdam were booked without planning.
An acquaintance whom I worked with during that first year in Greece planted the seeds for me to add an interrailing trip to my Travel Bucket List. Tickets cost a few hundred Euros and you can hop around any European Country using the trains for 'free' during that time.
I'll need to act quickly on this one because Interrailing tickets are only sold to those under 30s! So it's within the next few years. Or never for this bucket-list activity.
Travel Bucketlist Item #11 Hike The Ridgeway in The UK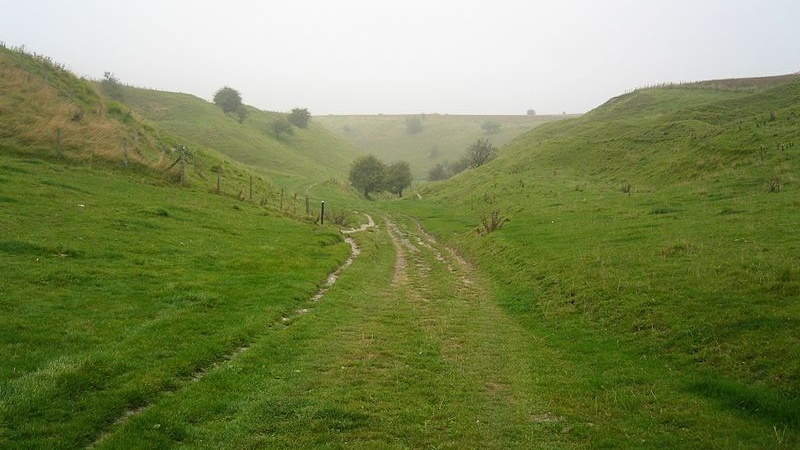 Added in 2021
I've never travelled much within the UK, not really. I've been to places, I worked as a Roaming Technician for Samsung- a job which took me to all corners of the UK. Into the Scottish Highlands, down to the Scilly Islands and across into the Welsh Pennines. But travelling in the UK never really appealed to me.
I learned about Public Footrails in the UK. A place where you're able to get out from the main towns and cities. And hiked a few of the shorter ones. The Ridgeway is said they have been Britain's first-ever road. A track in the south of England the 140 Kilometers trail runs between Wiltshire and Buckinghamshire. The hike can be split into three days with wild camping on the trail.
Travel Bucketlist Item #12 Climb Mount Everest
Added in 2017
Ok, I know it's become a Cliché to climb Everest. However, in my younger years as a heavy smoker, I would have never dreamed I could climb the top of Everest. Now it's something I feel that I could become capable of doing. I don't expect to be climbing anytime soon and it's also really expensive. But that's what a bucket list is for. A list of dreams to accomplish in a lifetime.