I went camping in Thailand. At the Phu Kradueng National Park. And I met an Elephant.
I had no idea what to expect camping in Thailand. All I knew was we were going to Pu Kradung National Park. And I had a goal of meeting an Elephant 🐘.
I knew was we were going camping and that was about it. The entire trip was planned by my girlfriend. And by planned I mean we brought hammocks in the morning and went to the bus station. I haven't even Googled Phu Kradueng before we left. And I certainty wasn't expecting to be hiking up the side of a mountain 🙄
I was expecting to arrive in Phu Kradueng take a shuttle to the National Park and roll out the bus into the campsite. What was never mentioned to me was that we would be hiking 9 kilometers up a mountain to reach the camp! I had packed the largest backpack possible 🎒⬅️😭 filled with every unnecessary item imaginable, just in case. Not knowing I'd be hiking with all the weight on my back!
But despite the lack of planning Phu Kradueng National Park is (in my opinion) one of the best places to go camping in Thailand. And watching the sunrise from the mountain top is something you really have to see for yourself.
There is not a lot of easily available information about Phu Kradueng in English. But if you want to avoid making the same mistakes that I did then keep reading and I'm going to share all that I learned, all my tips and everything you need to know in preparation for your trip to the Pru Kradung National Park in Thailand. 😎
For the latest updates and information, Phu Kradueng National Parks Department post all updates to their Facebook page. Link here: https://facebook.com/pkdnationalpark.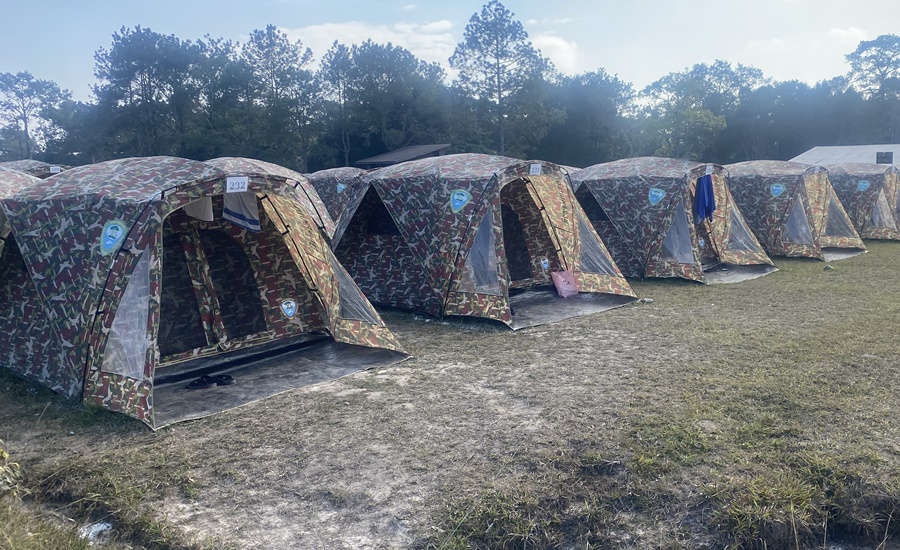 Intro
Phu Kradueng is a Area of Natural Beauty in Northeastern Thailand, Loei Province. The National Park is set upon a mountain top 1,300 meters above sea level. This site was officially formed in November 1962, making it Thailand's Second ever national park, after Khao Yai. Oh, and food vendors on the mountain have an obsession with covering EVERYTHING in sugary syrup!
The only way to the top is to hike the jungle track but once at the summit the mountain top is completely flat with an area of 60 km2 to explore. At the mountain top there are a number of 'attractions' such as hiking trails, sunrise and sunset points and overhanging cliffs. There is also a National Park owned campsite here and park ranger base stations.
We camped at the summit for three nights. Which was the perfect amount of time to cover everything. We were lucky enough to sleep under the stars, meet a wild elephant, have a deer come into our tent, and watch the most beautiful sunrise ever.
The Phu Kradueng National Park is an incredible place to go camping in Thailand and is off the regular tourist trail for most. During my 3 night stay on the mountain I did not encounter any other foreign travelers as you would usually expect in Thailand. At the Phu Kradueng National Park 99.999% of the visitors are Thais, making the Park a fantastic place to get off the beaten tourist track. So if you're looking for something a little different I'd totally recommend adding the Phu Kradueng National Park and Camping in Thailand onto your Thailand bucket list. 📃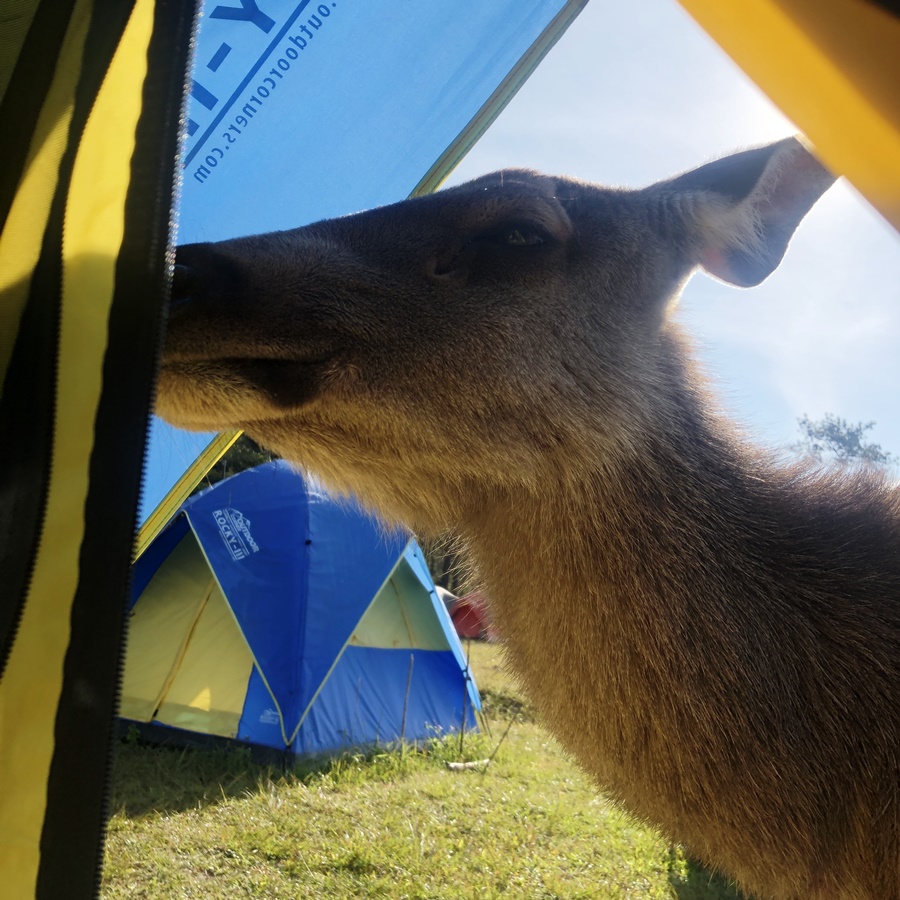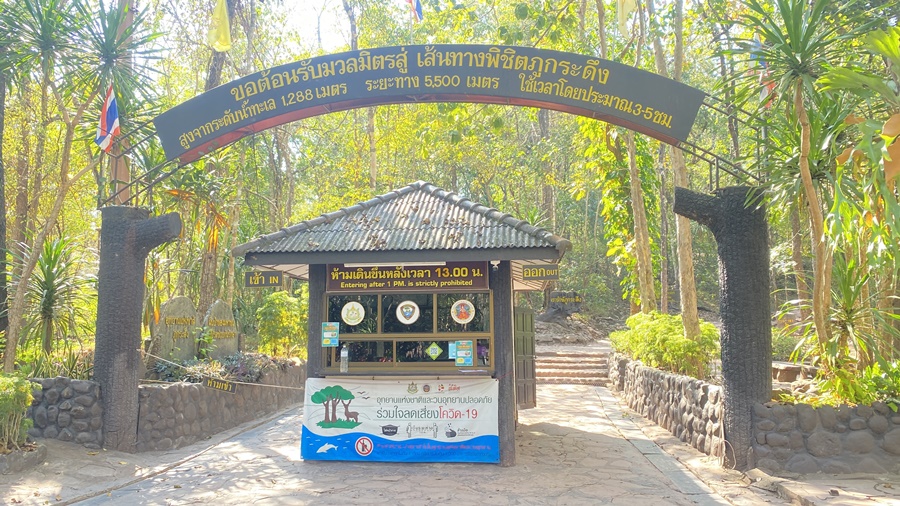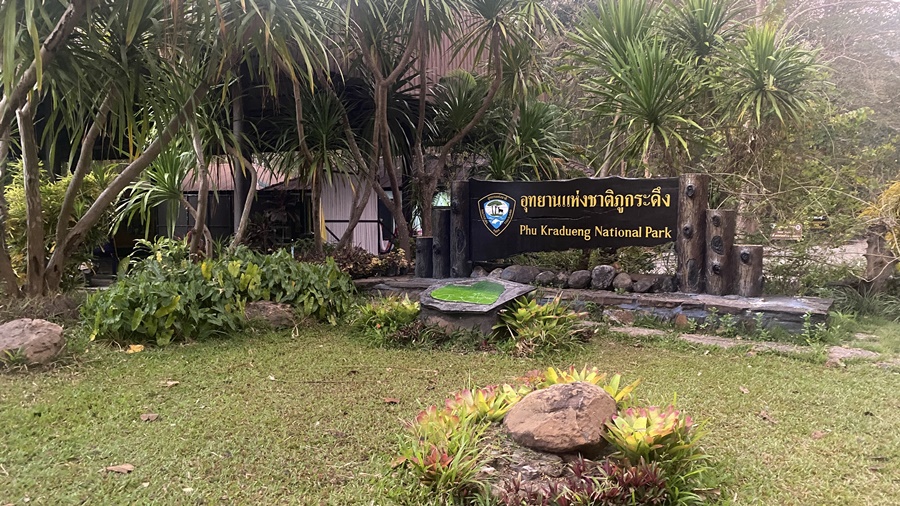 How To Get To Phu Kradueng in Loei
Phu Kradueng Camping Site is set on top of Phu Kradueng mountain. You'll need to get to Phu Kradueng town in Loei Province first, take a songthaew (Red Car) into the National Park and then Hike 5.5 Kilometers up the mountain plus another 3.5 Kilometers to the Base Camp.
Thai National Parks (Unofficial Fan Site) have some information about travelling to Phu Kradueng by air and by rail. It's possible to travel to the area by train and by air. But I recommend traveling by bus to Phu Kradueng, which is what we did.
We started in Bangkok but there are busses running from most towns in Thailand including Chiang Mai.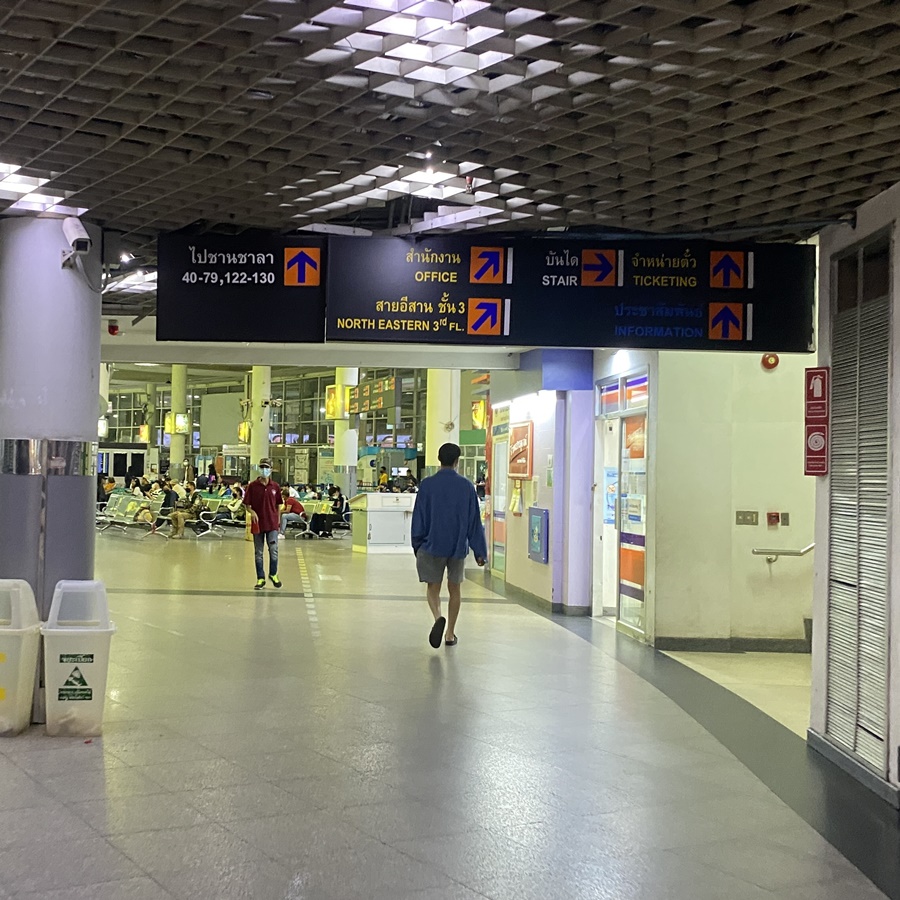 The first thing to consider is the time the bus will be leaving. The hiking trail opens at 7.00AM with the last admittance at 13.00PM. You ideally want to start the hike as soon as possible while the sun is cooler. The bus from Bangkok to Phu Kradueng takes around 7 hours. We left at 21.30PM which was perfect. We got a few hours sleep on the bus and arrived near 5.00AM ready(ish) to hike.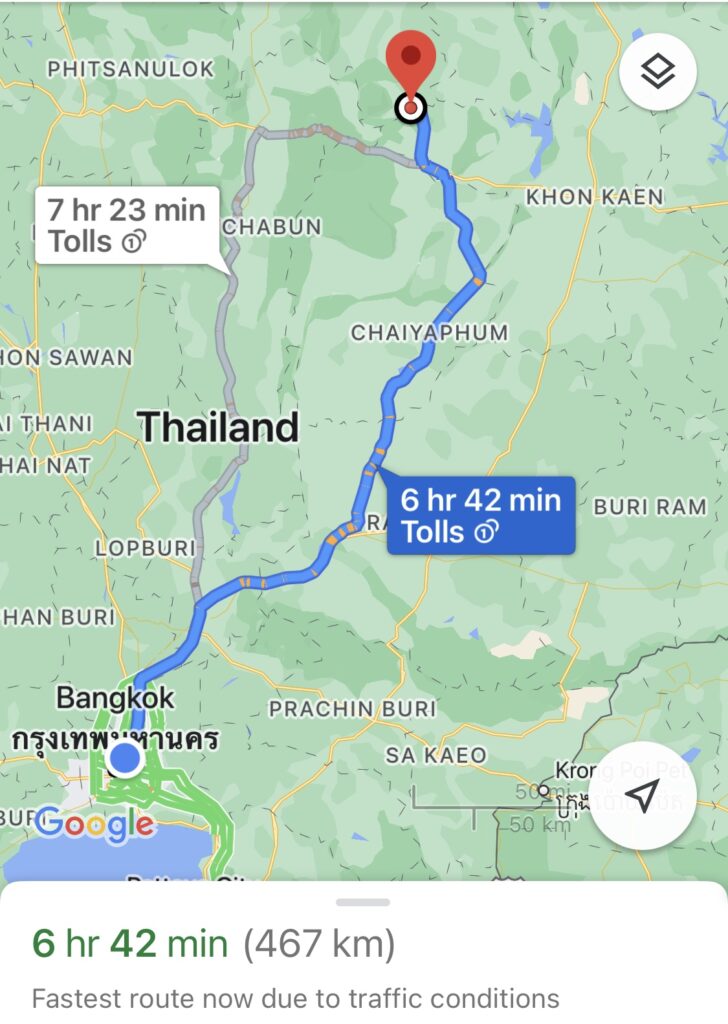 We arrived at Mo Chit Bus Station an hour before and were able to book tickets with no issues. The 3rd floor is where tickets are sold to 'North and Northeastern' destinations. If you have the choice, take the "V.I.P" bus, and if the bus is double decked, choose the seats on the lower deck. These tickets are around 100 Baht more but you'll have more room and a much better chance of getting some sleep.
The Cheapest tickets are around 500 – 600 Baht, Lower Deck and V.I.P bus tickets can cost 600 – 800 Baht. Four different companies run bus routes between Loei (Phukradung) and Bangkok. these companies are Air Muang Loei, Phukradung, Transport Co Ltd (999) and Sun Bus 24. Neither are any better or any cheaper than another so just choose the best time slot for you.
You can buy a ticket to direct to Phu Kradueng and you need to get off the bust at the last stop. The name of the bus stop is Pha Nok Khao. Pha Nok Khao is the last stop before the National Park and the restaurant called Jae Kim (ร้านเจ๊กิม in Thai) acts as the bus station.
| | | |
| --- | --- | --- |
| Company | Depart Mo Chit | Arrive Phu Kradueng |
| Sunbus | 19.00 PM | 2.00 AM |
| Air Muang Loei | 21.00 PM | 4.00 AM |
| Phukradung | 21.30 PM | 4.30 Am |
The Jae Kim stop in Pha Nok Khao/Phu Kradueng has free to use facilities such as showers, bathrooms, areas to brush teeth and freshen up. There is hot food for sale, snacks, drinks, beer, ice-cream and a last chance to buy anything else you might have forgotten to pack such as warm clothes, torches, mosquito repellant etc., etc.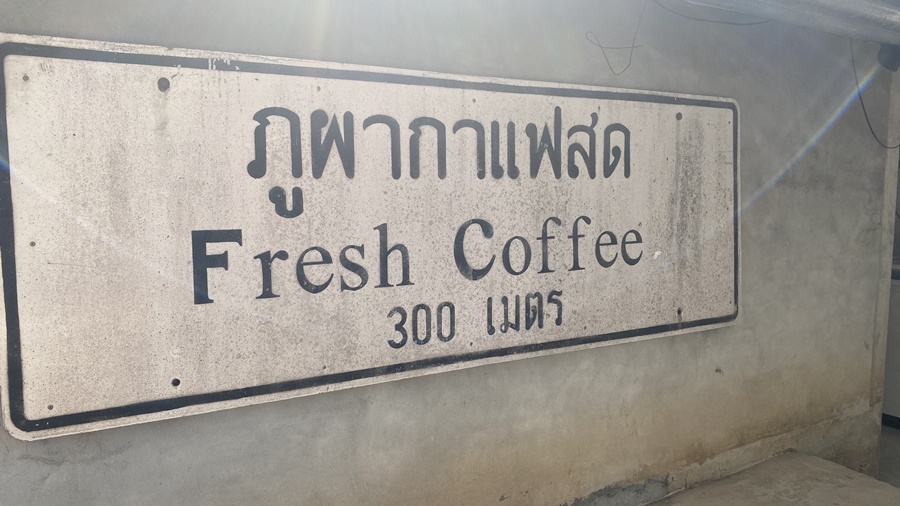 From the Jae Kim restaurant/bus station there are Songthaews to shuttle passengers into the National Park area. The Songthaew costs 30 Baht per person as leave at irregular schedules once the truck is full. If you don't want to wait you can charter a private songthaew for around 300 Baht's. Try to leave as early as possible so you can start the hike at 7.00am, as soon as the trail opens.
*If you decide you want to stay in the town for a day before heading up into the National Park there are plenty of rooms and guesthouses around to choose from.
Getting To The Phu Kradueng Campsite
The Songthaew will drop you off in the carpark at the bottom of the mountain where the visitor center is located. On the ride and before you reach the visitor center the songthaew will stop at the park border where you'll need to pay the national park admission charge.
The National Park cost is 40 Baht. Non-Thai citizens have to pay 5 times this amount. 200 Baht. I think it's racist to have have a pricing structure based on ones nationality. But I've lived in Thailand long enough to know what to expect by now. It's not worth getting pis**d off over it now. Nothing is going to change and I'm here for a good time.
Checking In And Making Camping Arrangements
When You arrive to the National Park Station at the bottom of the hill you'll need to check in.
Pay you National Park Entrance Fee
Check-In and register for a visitors number ("Insurance")
Make arrangements for your accommodation
Head to the start of the trail
You can join the 'Walk-In' Que or if you booked online you can join the "No More Que; Que" haha. In my opinion there is no need to book online just roc up and check in. When you check in you'll be issued with a visitors number (which costs 10 baht), you need to show this when you enter the trail. This system is in place so the National Park know who is on the mountain at any given time in case of emergencies. And also supposedly provides some kind of 'insurance'. Don't loose the card after you've been issued it. You'll need it too enter the trail.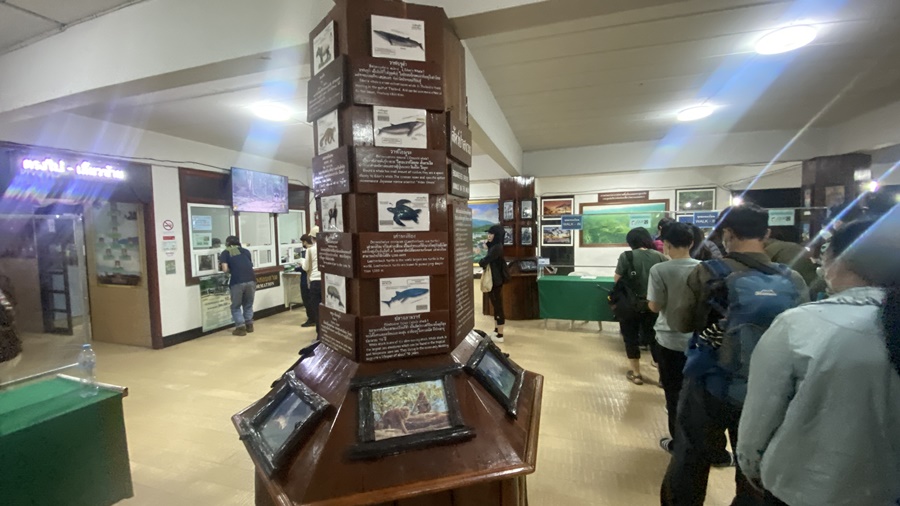 After you've been issued with a visitors number you'll need to make arrangements for you accommodation. Depending on weather you want to rent a tent, or if you want to bring your own you need to check in at a different window. If you rent a tent as a 'Walk-In Guest' you'll get the lower quality tents. If you reserve the tent online you get the higher quality National Park Camo tents. Online and walk in tent reservations cost the same and you'll still have to que.
You can (try) to use the official Thai National Parks website to reserve a tent in advance: https://nps.dnp.go.th/reservation.php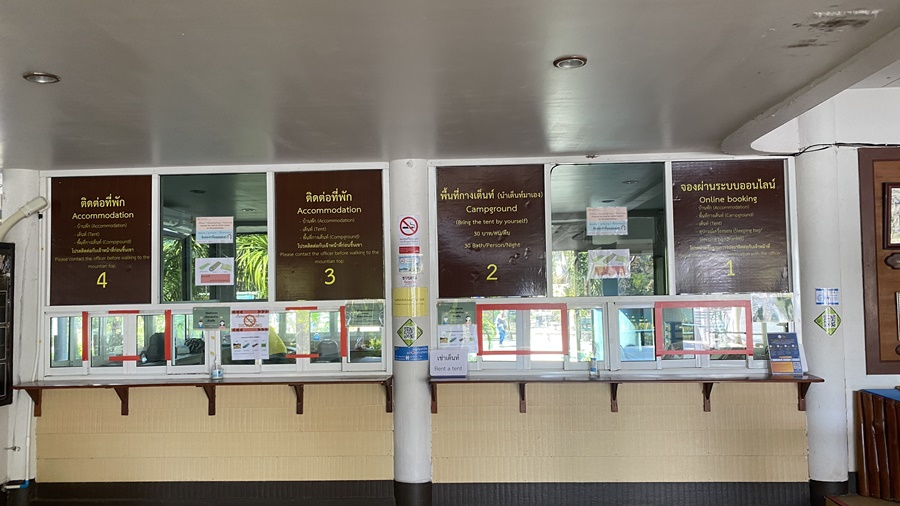 Where To Stay in Phu Kradueng? We choose to rent a tent from the National Park. But regretted it. Its expensive. And lacks the feeling of camping when the tents are pre-erected in-line. 225 Baht a night is the cost if rented at the bottom, or 350 per night for the same tent if rented (or extended) at the summit.
The National Park Tents are all pre-set up on at the campsite on the top. For me, part of the fun of camping is setting up your tent and struggling to get the pole in the hole. But with the tents being set up for you, part of the camping experience just felt like it was missing.
I would really recommend buying and bringing your own tent instead. The campsite charge is only 30 baht per night. You'll then have the freedom to set up camp anywhere you feel like. (And there is even a luggage transfer service so you don't even need to carry your own tent to the camp)!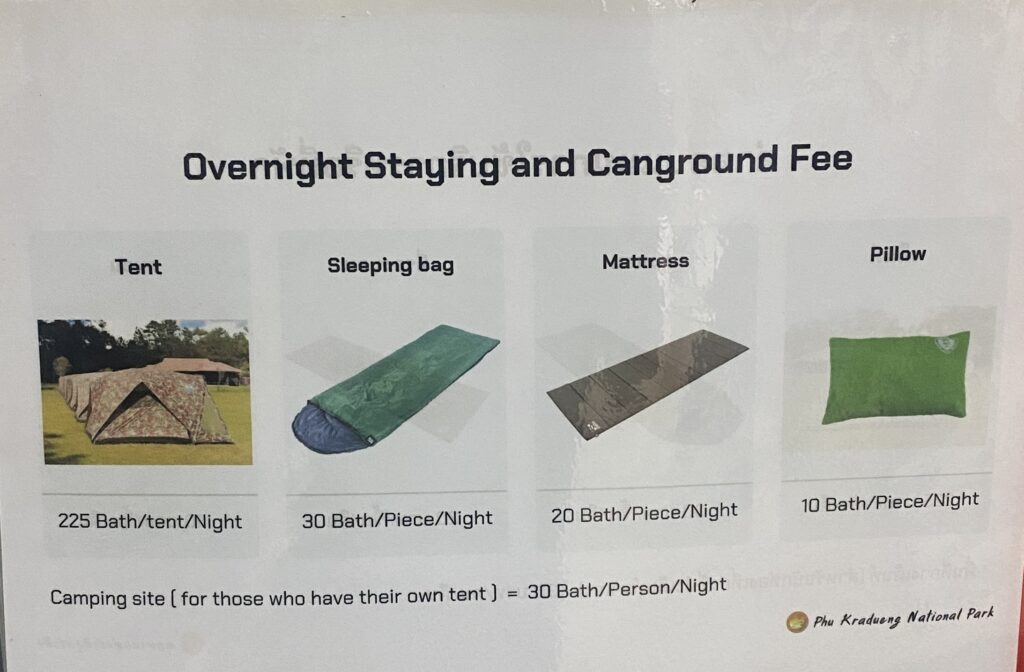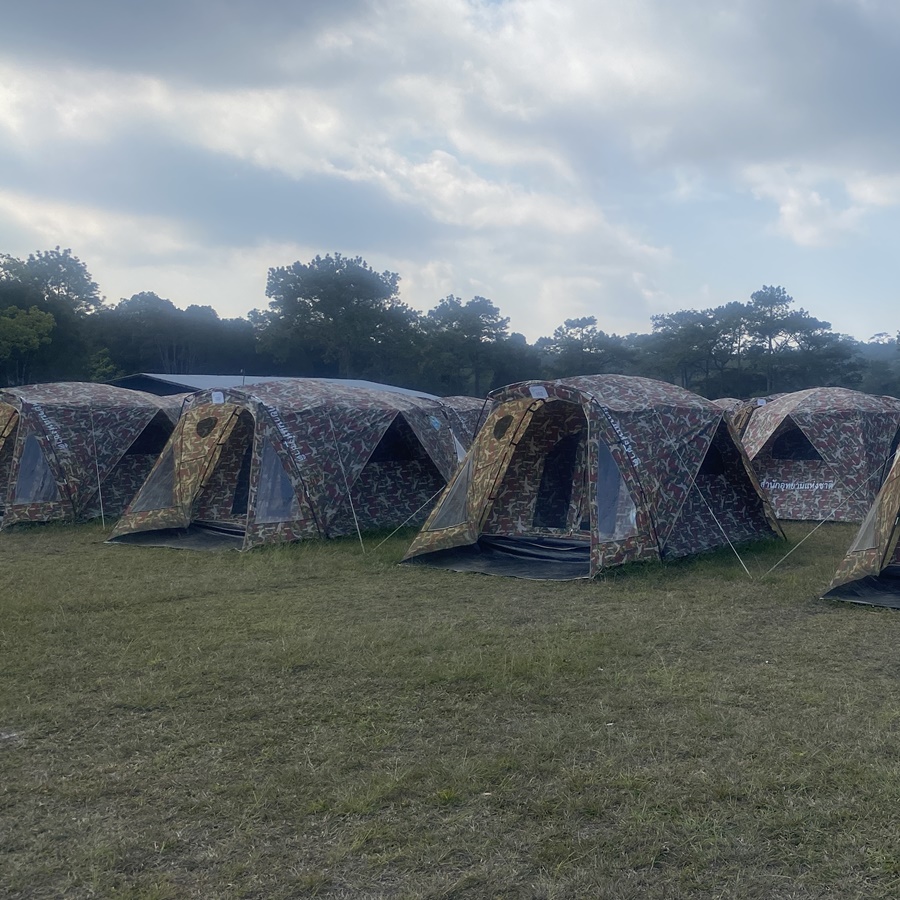 Hiking Up The Phu Kradueng Mountain
I was so tired we we arrived at the bottom of the mountain. Grump and annoyed because I didn't know there was going to be hiking 😓. If I'm honest I don't think I got more than an hours sleep on the bus and was not prepared for this at all.
I decided to use the luggage transfer service. 💡
If you're unaware, the luggage transfer service is literally paying a local to carry you're bag up the mountain for you! I did feel a little guilty about this, but, hey, they're offering it's not me asking. After handing over my 7KG backpack and paying 200 Baht (5USD) for the convivence. The guilt began to wear off when I saw the absurd amount of luggage others were checking in to be carried up the mountain. No joke, we passed one guy carrying a washing machine up the mounting.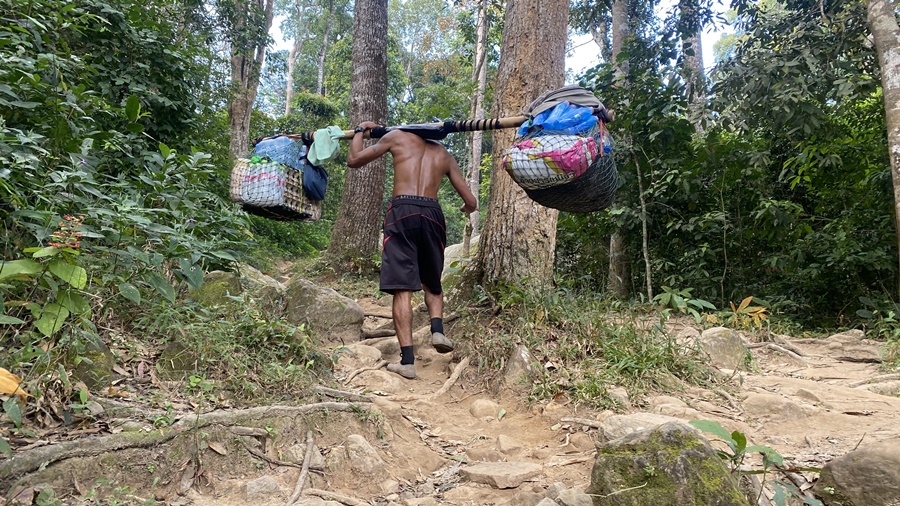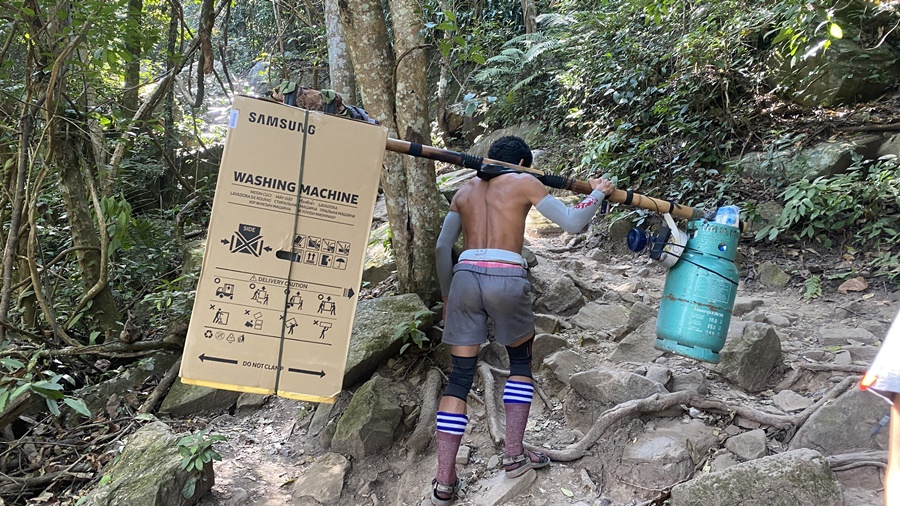 The hike to the top itself is incredible. After 30 minutes or so I had began to wake up. The sun had started to shine and the views were getting prettier by the minute. Although there are some steep sections on the trail the climb itself is not too difficult.
The route is signposted all the way to the top and its near impossible to get lost. There are signs posted to mark each kilometer, and there are even a handful of small 'villages' you will pass through on the hike. In the villages you can buy water, snacks, souvenirs, hats, clothing. even cooked meals. So you don't need to worry about carrying too much from the bottom. Although the prices on the mountain are around double in comparison to ground level.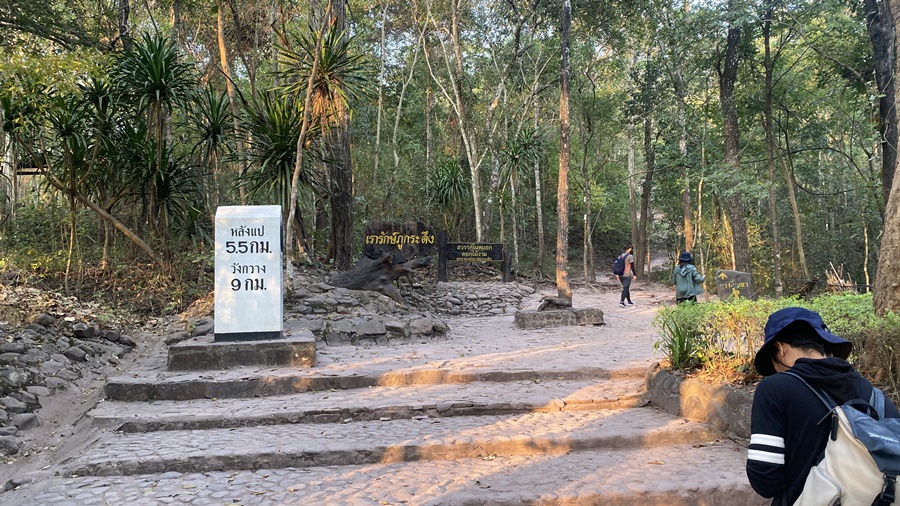 It takes on average 3 Hours 30 Minutes to hike to the summit of Phu Kradueng. And another hour to reach the campsite from there. We managed to complete the trek in 2 Hours 30 Minutes 💪 including stopping for plenty of photo opportunities and stopping for a quick snack and fruitshake in one of the villages. Surprisingly we actually found the climb up much easier than the climb down.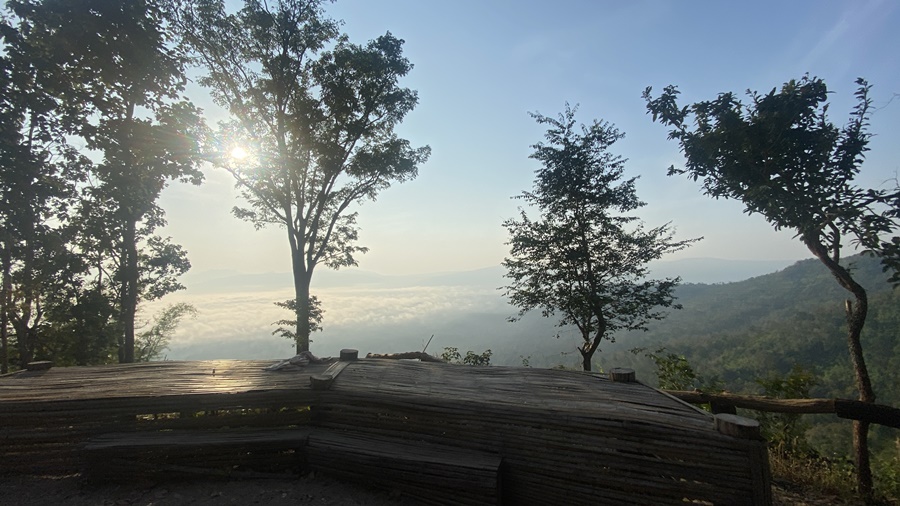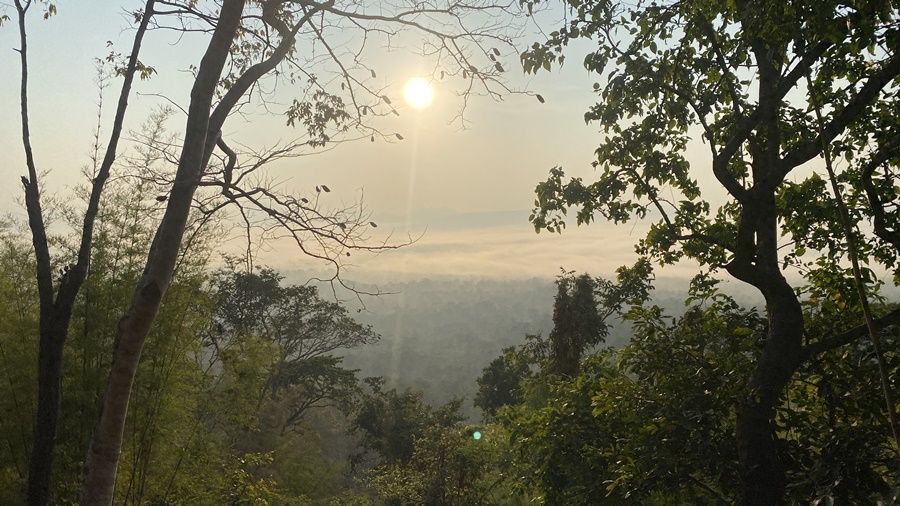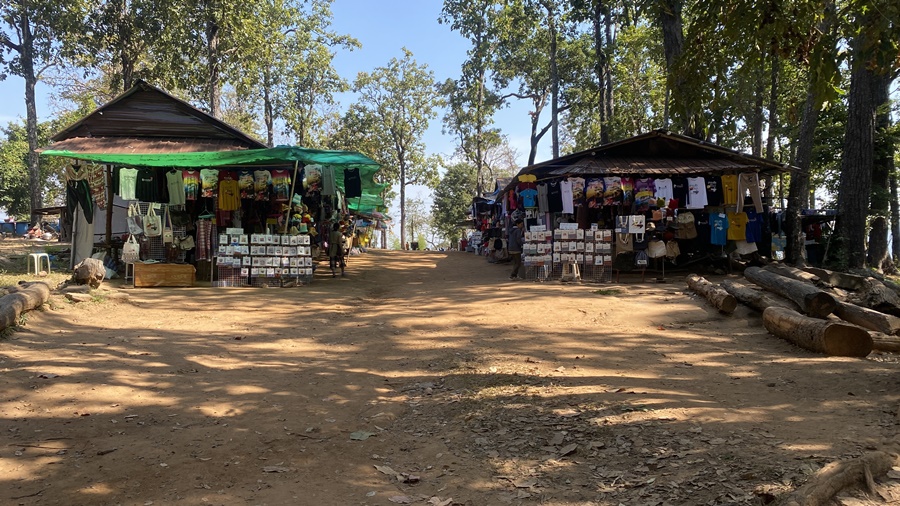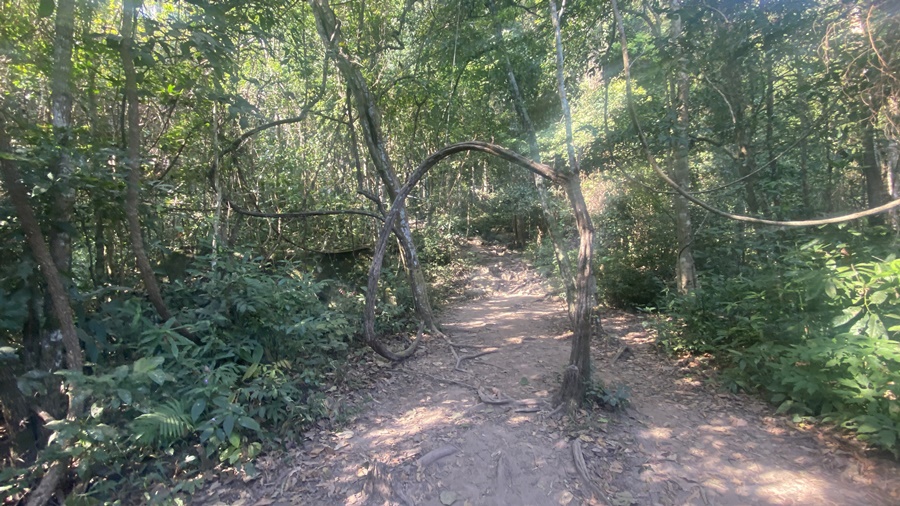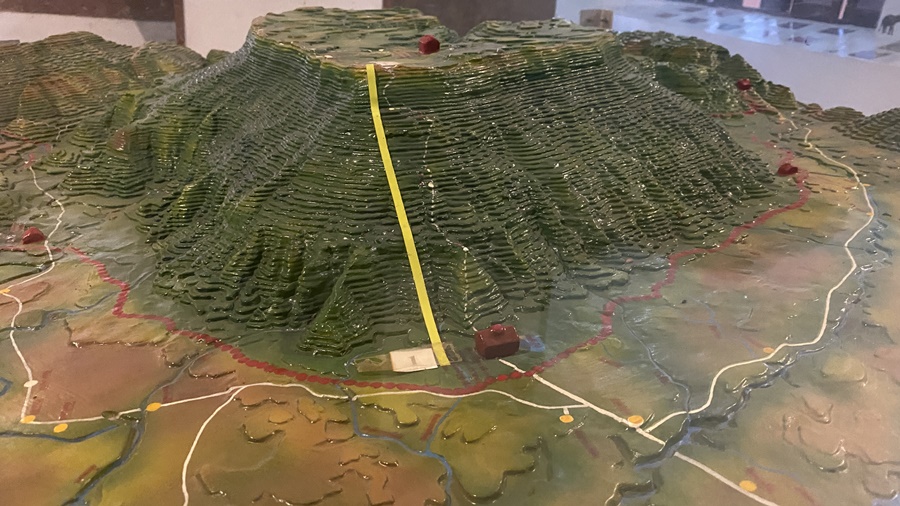 Once you arrive at the summit of Phu Kradueng mountain the journey isn't over! There is still another 3 Kilometers to go until you reach the campsite. But when the ground is level the walk is much less challenging. You can even rent a bicycle if you wanted. Bikes can be used to explore the trails or to reach the camp from the summit. We opted to walk instead because much of the mountain top is covered with sand and it looked like a lot more energy to ride a bike than it did to walk.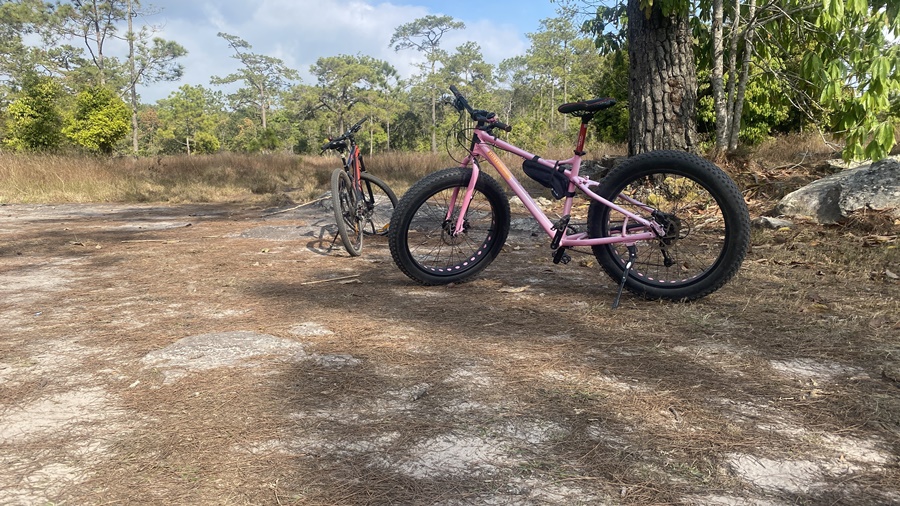 Camping in Thailand's Phu Kradueng National Park
Reaching the camp was such an incredible feeling. Firstly there was the sense of achievement, but mostly it meant I could get some sleep for an hour! We found our tent, rented seeping bags and roll mats. And quickly left the tent again we we realized how hot it was in there during the daytime!
Luckily we had brought hammocks with us so we promptly found a shaded area, hooked up the hammocks and fell asleep 😴.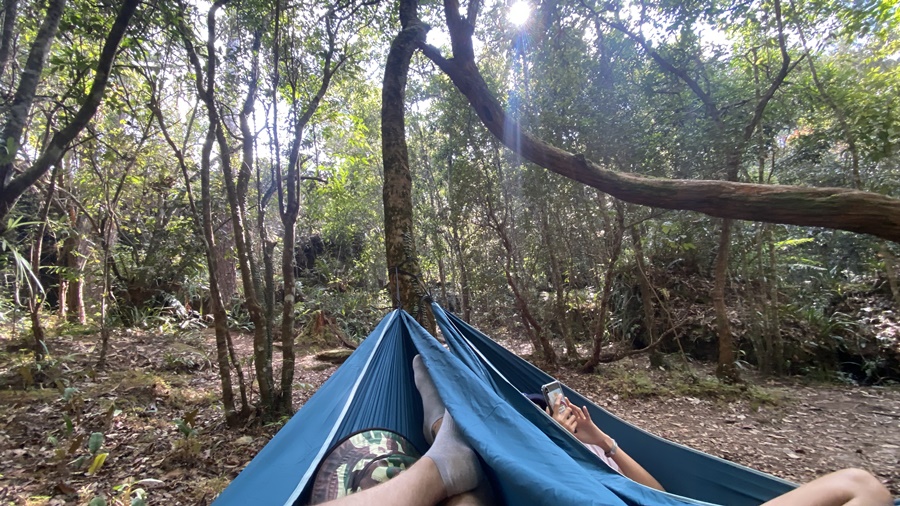 We didn't do much on the first day. Despite reaching the camp before 1.00 PM we decided to just chill out, bum around the camp. Have dinner and get to sleep early so we could watch the sunrise the following morning.
About The Camp Facilities (Power/Cell Service/Water)
Wildlife: Phu Kradueng is home to all manor of wildlife species, with the most talked about being Sambar Deer and the Elephas Maximus (Asian Elephants). Even though there are elephants living in Phu Kradueng National Park there are only 5 or 6 and it's rare to spot them. The deer on the other hand are not shy about making themselves known. They have realized that people have food and have taken advantage of this. They can be seen hanging around restaurants and tents in search of food instead of foraging.
Eating: In the campsite there are a number of restaurants serving reasonably priced(around 60 Baht) cooked meals, hot drinks etc. etc. And believe me, a warm hot chocolate (or Milo, rather) goes down a treat on the mountain top. It it freezing up there. Something I never thought I'd find myself saying about Thailand!
Its best to order the local foods. I was in the mood for fried eggs 🍳 on toast on the first morning, which was a complete abomination. lol. I though it was a pretty simple dish but here's the result.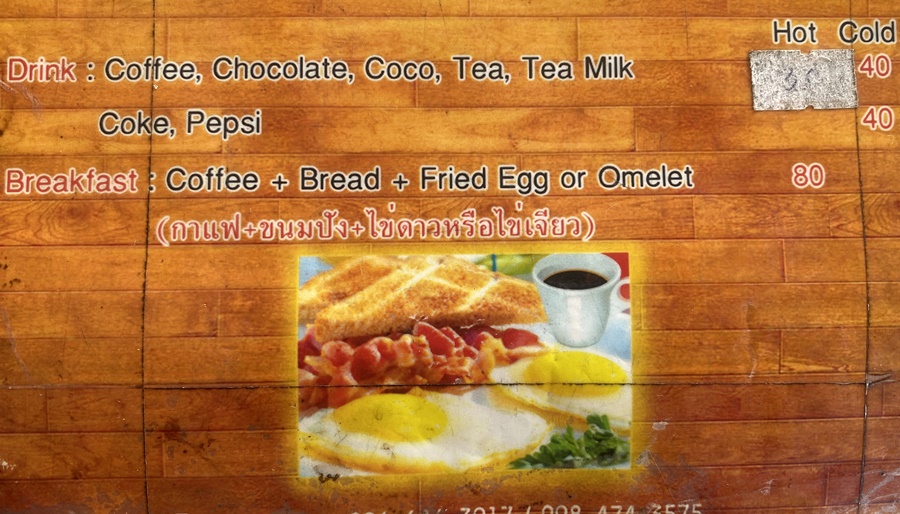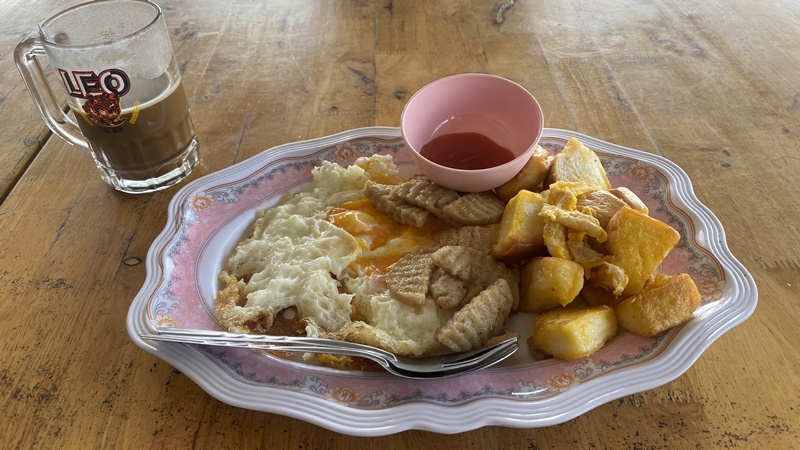 Cell Service and Power: These home-comforts are a few things to consider when camping on Thailand's Phu Kradueng mountain. Both of which are available at the top. Is there phone signal at Phu Kradueng? Yes. There is an AIS cell tower in the camp. So you'll get a phone signal at no cost providing you have an AIS data plan. But keep in mind when you start to venture out of the camp the signal quickly degrades.
There is no power accessible to visitors but there is a generator that provides power for the visitor center. In the visitor center there is a power bank charging station set up. It costs 40 Baht and you can leave your power bank or phone to charge there. The generator gets shut off at 10.00PM and all that can be heard after, is silence.
Money: There are no ATM's on the mountain! Bring cash! Having a few thousand Baht on hand will allow you more flexibility. Bring more than you think you'll need. If you have access to a Thai Bank account you also able to pay for foods and essentials with a Bank Transfer or QR code scan.
Drinking Water: Bottled water is sold at all the restaurants. 50 Baht for a big bottle and 30 baht for a small bottle. There is a also a filtered water dispenser where bottles can be refilled for 20 Baht a liter.
Bathrooms and Showrooms: If your camping on Phu Kradueng there is no hot water available (because there is a limited electric supply) 🚿 😭 I ended up showering every 2 days instead of twice a day as I normally would. I just could not get used to the cold showers. It was torture! Despite the lack of hot water the facilities are exceptionally clean for both western and Thai standards. The toilets have been upgraded to proper (non-squat) toilets and 'Bum-Guns' are fitted. You'll still have to 'manually' flush through, no big deal.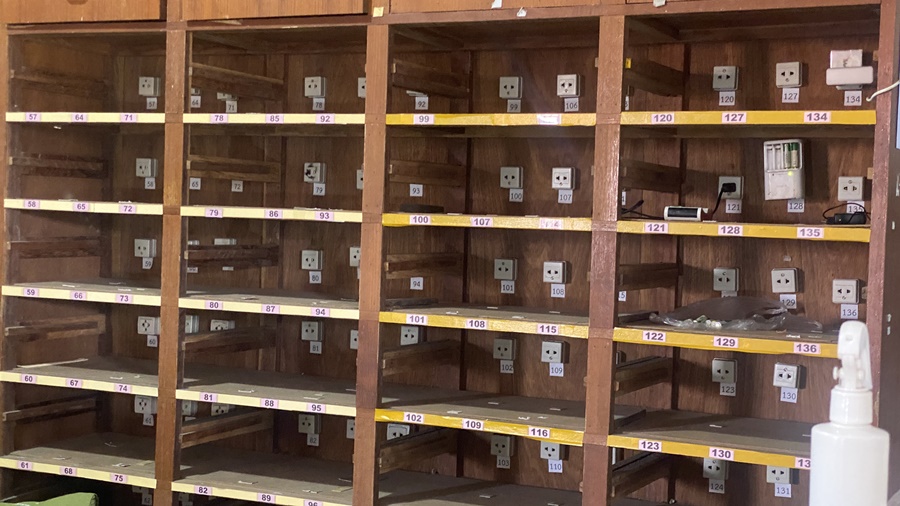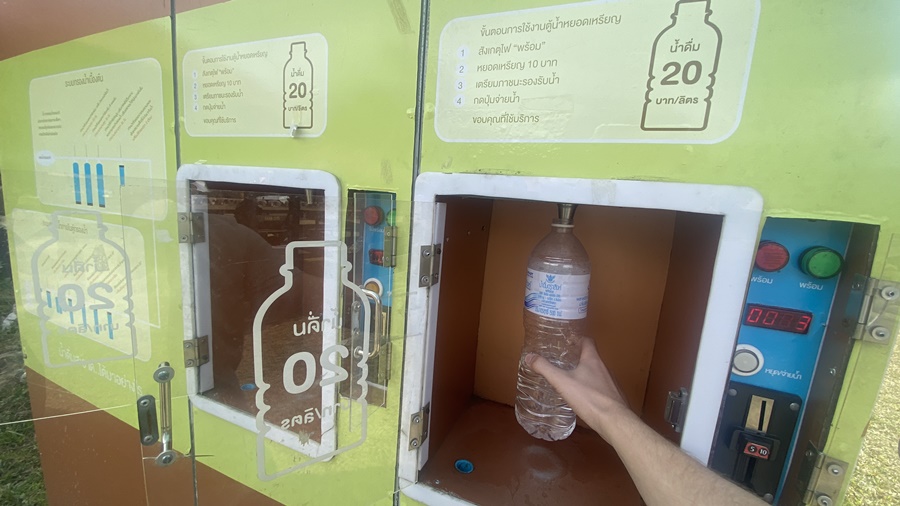 What To Do In Phu Kradueng
There is plenty to do and see when camping in Phu Kradueng National Park. We spent 4 days, 3 nights camping here. Which was the perfect amount of time. We didn't want to rush anything and wanted to have a relaxed trip. Our itinerary went something like this.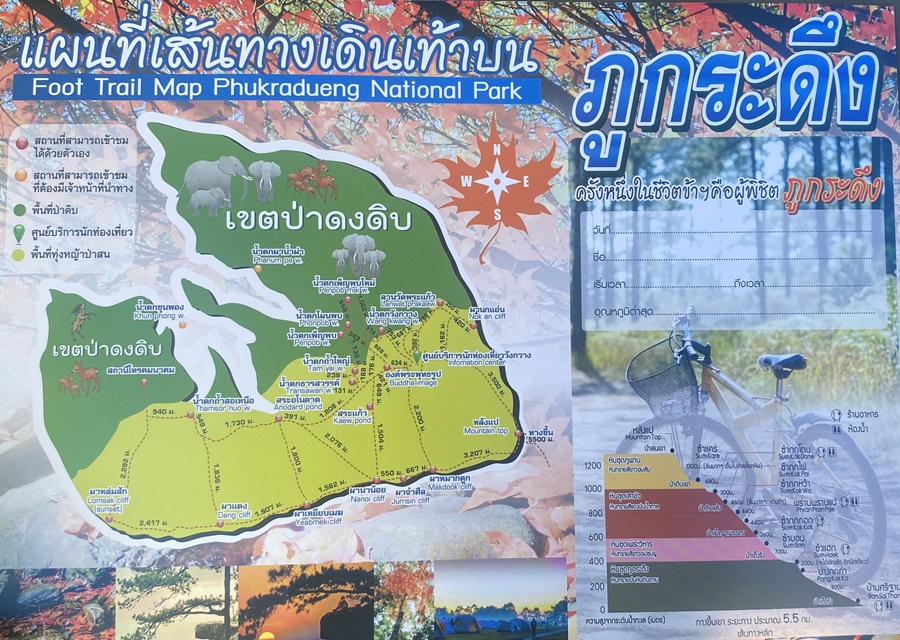 Phu Kradueng Day One
Our first day in Phu Kradueng was pretty chilled. We'd travelled from Bangkok the night before and hadn't had much sleep on the overnight bus. We'd climbed up to the top of Phu Kradueng National Park and headed to the campsite. Arriving in the early afternoon we got ourselves acquainted hung out and took a quick nap in our hammocks, had dinner, a hot chocolate and got some sleep ready to hike again before sunrise.
Phu Kradueng Day Two
On the morning of the first day we woke up at 4.30 AM. There is a guided hike to the sunrise point around 2 Kilometers away which leaves camp at 5 AM. We were told it was unsafe to go alone before sunrise.
We reached the cliff over an hour before the sun came up. And it was freezing. I regretted wearing shorts and a t-shirt while everyone around me was wrapped in their war coats, hats and gloves.
But while I sat on the edge of that cliff freezing. The regret soon passed as the sun began to rise on the horizon. I've watched the sunrise from a lot of places and nothing compares to the sunrise at Phu Kradueng. It was worth the wait and the cold. It's a must have experience in Phu Kradueng and easily the second best thing we did there. (Meeting the elephant was the best).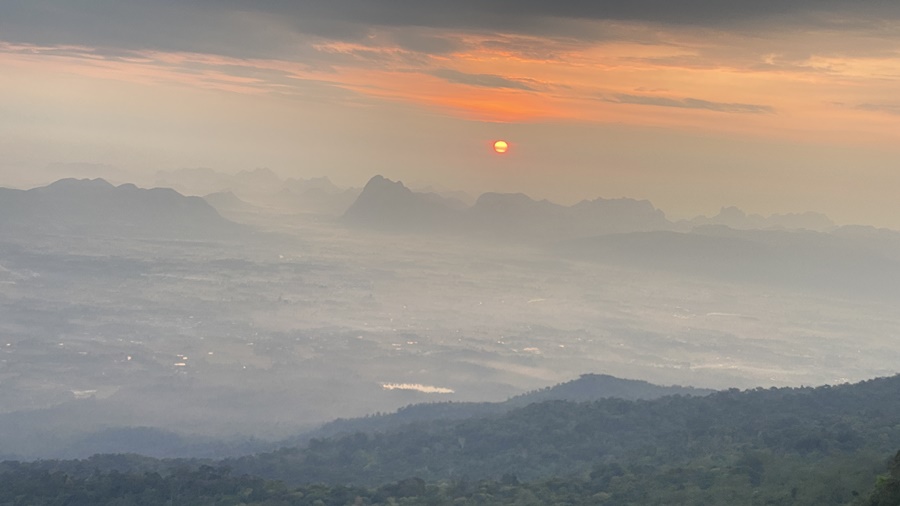 After the sunrise I hurried back to camp to squeeze in an hours nap before it got too warm in the tent haha.
We then took cold showers and decided to split our hiking into two parts. Day one we'd hike to all the waterfalls in the middle. And the second day we cover all the cliffs on the perimeter.
I also had a goal of meeting an elephant while I was here. And I though that going deep into the center by the waterfalls and dense forest would give me the best chance. So I set out to find my elephant 😍🐘.
We walked 18 Kilometers in total on the first day. And managed to cover all the waterfalls in the park. the falls themselves were a little unimpressive, but we did visit in December, a well know dry month and I can imagine then to be stunning during the wetter months. The trails and nature we saw along the way were absolutely stunning.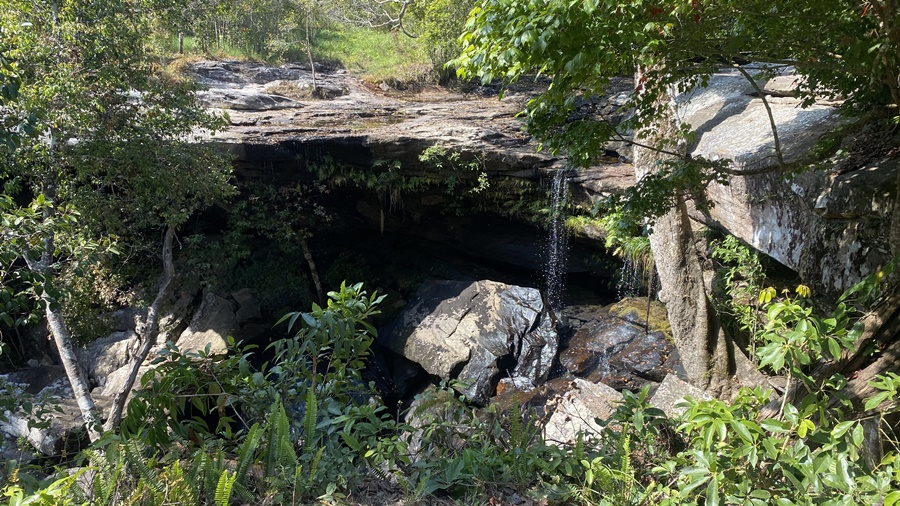 The route we took stopped off at five different waterfalls:
New Penpob Waterfall
Phohnpob Waterfall
Phenpob Waterfall
Tam Yai Waterfall
Transwan Waterfall
It's totally possible to see all the waterfalls in a day and we spent around 6 hours on the hike, including an hour or so that we took a break to lay down in our hammocks.
Unfortunately my goal of spotting the Elephants was missed on day one 😢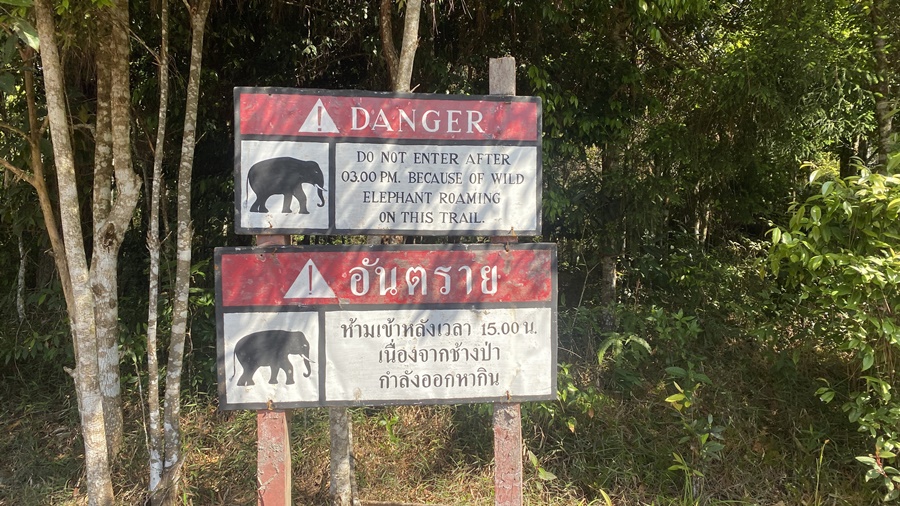 We crossed by the Kaew Pond on the way back and reached camp just before sunset. Technically alcohol is prohibited in the National Park, but it didn't stop us sitting under the stars and enjoying a glass of whisky to warm us up before bed.
Phu Kradueng Day Three
On our third day camping in Phu Kradueng National Park we were going to watch a sunset and walk the entire perimeter of the mountain top for the best views. It was going to be the longest day of hiking so far. We planned to walk all the way to Lomsak Cliff to catch the sunset and then walk back by torch light in the dark. Which was over 10 Kilometers each way.
But first more about the elephants.
Elephants and Wildlife In Phu Kradueng National Park
I was desperate to meet one of the big friendly elephants. There were only 5 or 6 in the park and I wanted to see them. But after after speaking with some locals and some rangers about the elephants I was becoming less keen on the idea. In my mind elephants are friends, but I soon learned they can be dangerous and aggressive and have killed people within the park.
Ah. Ok.
I did a little more research on the topic. I found that if the elephant is flapping his ears at you he's chill and in a good mood. But if he's sticking his out you're basically fuc**ed. Did you know they can run at like 20-25 Kph!
So yeah be careful with the elephants if you visit the Phu Kradueng park.
With my hopes of meeting an Elephant fading away we set on on our hike. The plan was to stop off at five different cliff edges along the perimeter. And we did exactly that with each cliff offering more beautiful views than the last. Lomsak cliff was in our sights as the last stop. And it's where we would be catching the sunset from. On the hike to Lomsak we stopped off at the following cliff edges:
Madook Cliff
Jumsin Cliff
Nanoi Cliff
Yeambeak Cliff
Dang Cliff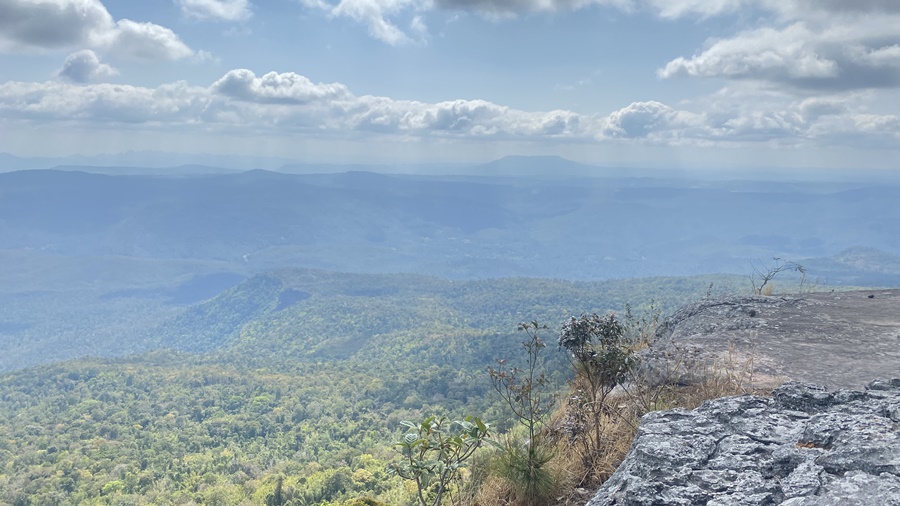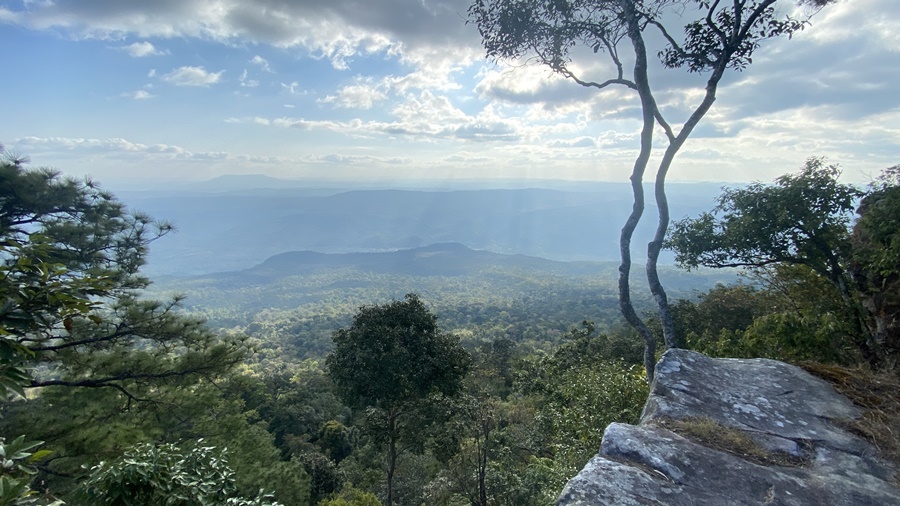 At each cliff there is also a small outback shack style kiosk where snacks are sold. We took the hike slowly and stopped at each cliff for an hour or so, taking plenty of photos. We'd left the camp early and when we arrived at Lombok Cliff we still had a couple of hours to wait until the sunset.
But I was thrilled to find a cart vendor selling proper coffee as opposed to the instant **** sold in the campsite. We brought a cup each (overpriced but somehow worth it) and decided to sit on the cliff edge while waiting for the sun to go down. Turns out a lot of others had the same idea. So we moved. To another, un-named, cliff edge, no more than 50 meters opposite, only we had this site to ourselves, there was no-one else there.
Peaceful, silent. Bliss. Yet as we sat the sipping our coffee the silence was broken. Someone was smashing through the forest bellow us. Wait! No. It was someone… kinda. But that someone was the elephant!! 🥰
The trees started moving at first before the distinctive elephants trunk poked out! No way! It was defiantly him! After a few more minutes of watching the busses rustling, he emerged from the forest. Going about his business looking for food, totally unaware we we sitting on the cliff above watching him. A mere 50 meters above.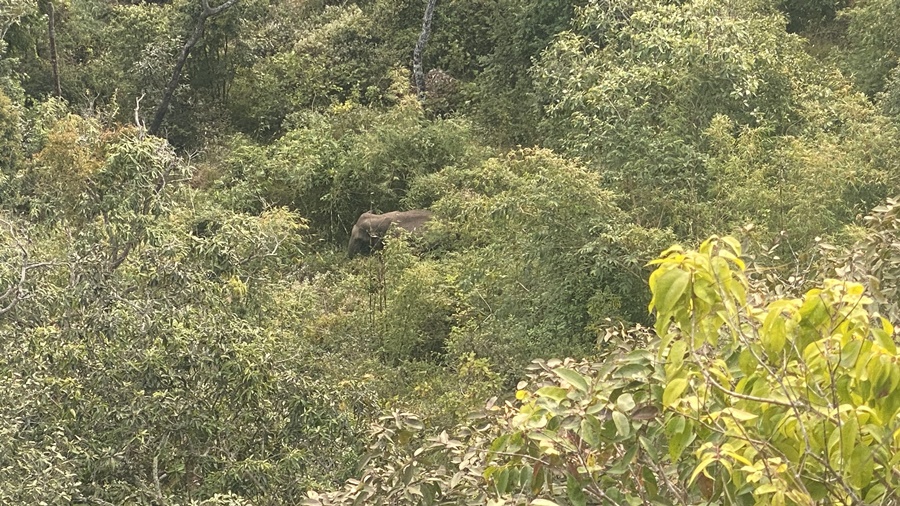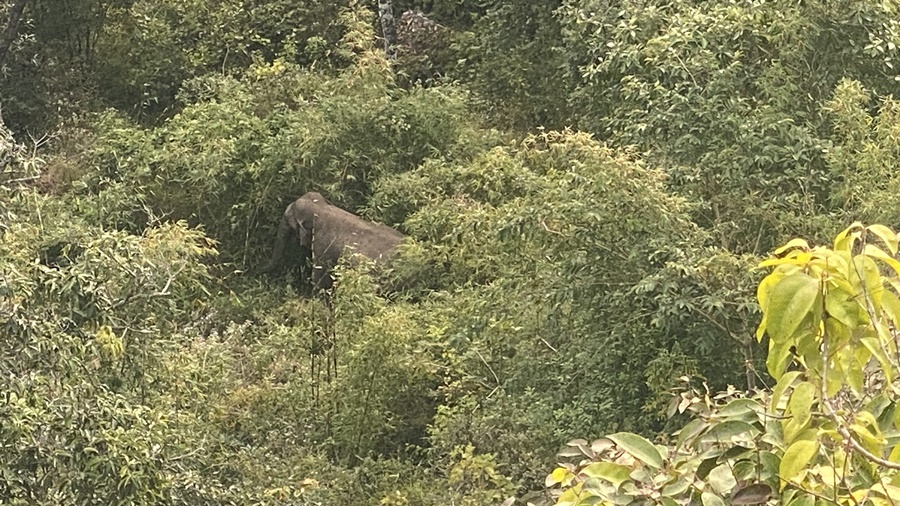 And the best part- the hundreds of people on the opposite cliff never knew he was even there.
It was just the two of us that had that experience. Without hoards of people gathering round. We managed to discreetly catch the attention of one of the rangers who came to have a look and grab a photo too. He told us a bit more about the elephants in the park.
We were so ecstatic after this rare encounter we gave up on the idea of watching the sunset completely 😅. Stop while your ahead is a motto I try to stick too and there was no way the sunset could be any better than the experience we'd just had.
So we set about on the 10 Kilometer trek back to camp.
By the way, if you're planning to visit the Phu Kradueng National Park. Bring a torch or a headlight. The sun went down on our hike back (we were prepared for that). But it gets pitch black at night here. A rare mix of scariness and beauty.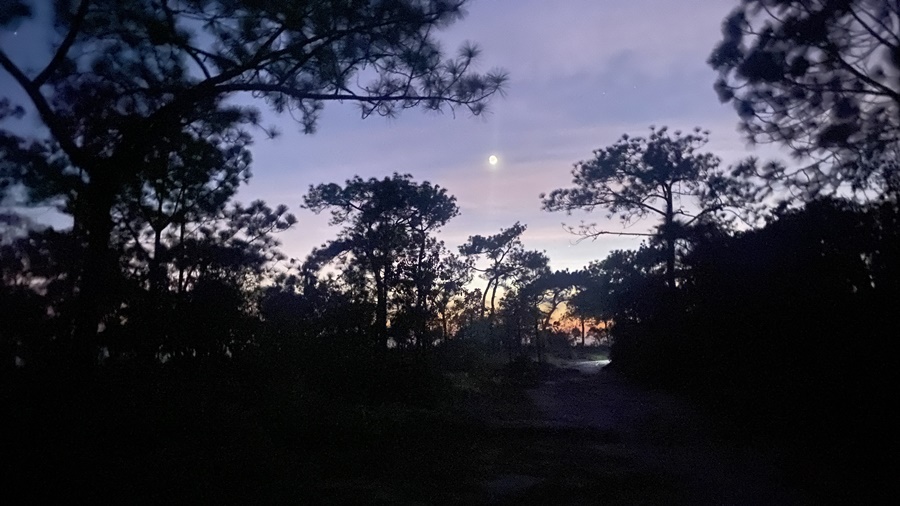 When we got back to camp I checked the step counter on my phone, we had walked over 25 kilometers on day three. We were hungry and exhausted. Tonight was the night to get the biggest and best dinner around. A Pork BBQ should go down a treat. And it did.
Phu Kradueng Day Four
The forth and final day in Phu Kradueng. it was time to hike back down the mountain. To my surprise I found the hike down much much harder than the hike going up. (My legs are still aching now)! I decided to carry my backpack down myself this time. 😰 Because one, I didn't want to wait for it to arrive at the bottom and second, because I'd tossed a few unnecessary items to make it more lightweight, ha.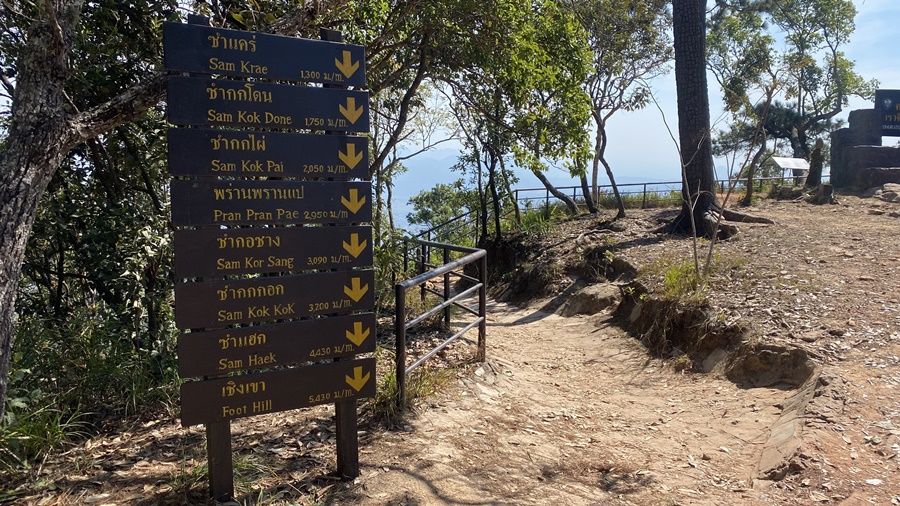 The bus back to Bangkok leaves at 3.00PM and we wanted to catch it.
So we had a breakfast (with ever more sweet syrup) and set off on our hike at 11.00AM. With 9 Kilometers downhill to cover it took us around 3 hours (longer than the way up 😕). But we reached the base just before 1.00PM.
My legs were aching by the time we reached the bottom and I guess locals have noticed this is common as they have set up an outdoor massage parlor at the bottom haha! But we needed to figure out how to get back to the Jae Kim bus station from the bottom of the mountain and I was gutted there was no time to stop off for a quick leg massage.
Phu Kradueng (Jae Kim) to Bangkok (Mo Chit) Bus Times
| | | |
| --- | --- | --- |
| | Leave Phu Kradueng | Arrive Mo Chit |
| Air Muang Loei | 2:00PM | 22:00PM |
| Air Muang Loei | 15:00PM | 23:00PM |
| Transport Co Ltd (999) | 15:30PM | 00.00AM |
| Transport Co Ltd (999) | 19:30PM | 04:00AM |
| Phukradung | 20:00PM | 05:00AM |
| Sun Bus | 22:00PM | 07:00AM |
When we arrived to the base there were plenty of Songthaews waiting in the car park (no need to book the transport in advance) so we hopped in one and easily arrived back to the Jae Kim bus stop not long after.
Bus tickets can be brought at the Jae Kim station and that's exactly what we did.
We paid 600 Baht each for standard tickets and it was a daytime bus we weren't too fussed about getting to sleep. There seemed to be plenty of seats available and we booked the tickets just an hour or so before the bus arrived with no problem.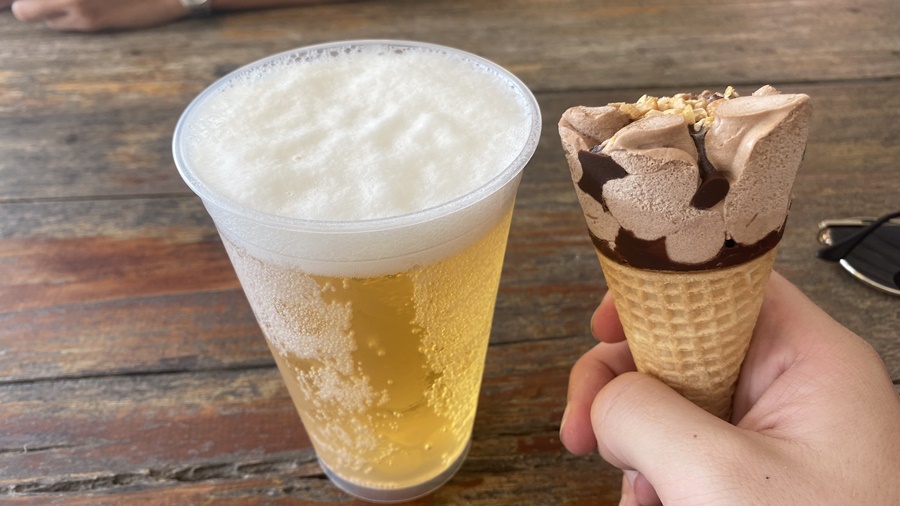 Conclusion
Camping in Thailand is a unique experience not to be missed. Thanks to its isolated location you get an authentic insight into Thai nature and culture and your unlikely to run into the same crowds that you would otherwise find in more popular tourist spots.
There is a lot of hiking involved. And I don't think my legs will ever feel the same again. Over the four days we spent in Phu Kradueng we walked more than 40 Miles (65 Kilometers) and racked up a whopping 101,000 step-count.
But the rewards at the top, the nature, the views and the sunrise make the hike worthwhile. And meeting the wild elephant was one of the most surreal experiences I've had in Thailand… so far.
So go to Phu Kradueng. If you have the opportunity to do make sure it doesn't pass you by.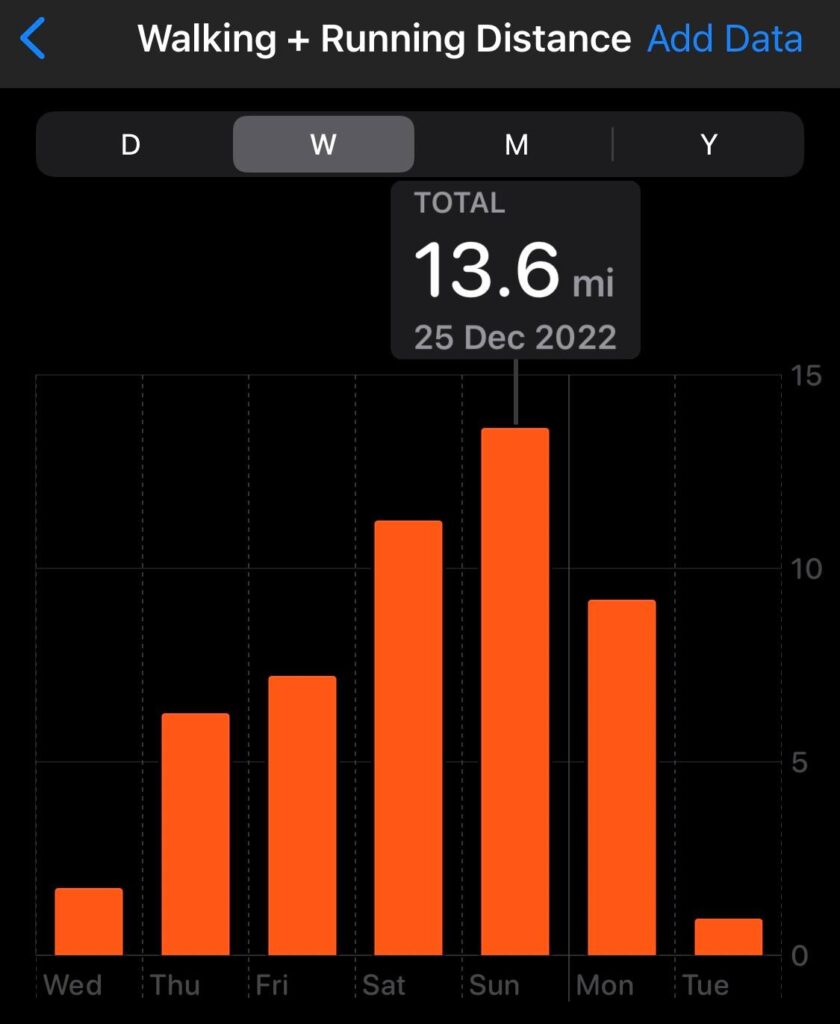 Links
Official Department of National Parks Booking Site
อุทยานแห่งชาติภูกระดึง – Phu Kradueng National Park Facebook Updates
*Google Maps Location For The Jae Kim Bus Station / Rest Stop
Wiki Information and History About Phu Kradueng
Sum About Thailand's (Thai Blogger) Write Up About Phu Kradueng
Natalie and Jackson's Write Up (2017) (NZ/USA Bloggers) About Phu Kradueng
How Much Did We Spend On Our Phu Kradueng Trip
How much did it cost us to go camping in Phu Kradueng National Park. It wasn't the cheapest trip, but we didn't really set a budget or any limits. If we wanted something we brought it. Over all we spent just under 10,000 Baht. 8,960 in total or 250 USD. Expensive by Thai standards, but for the experience we had it doesn't feel like a lot at all. And like I said we weren't being frugal or careful with money at all. We just brought whatever we wanted at whatever price it was.
Make sure you bring plenty of cash with you as there is no ATM past the base camp. Unless you have access to a Thai bank account then you can pay vendors using a QR scan (assuming you have a cell signal).
Here are our exact costs for two persons on a 3 night, 4 day trip.
| | |
| --- | --- |
| Expense | Cost For Two Persons |
| Bus Tickets Both Ways | 2,600 THB |
| Songthaew Both Ways | 120 THB |
| National Park Fee | 200 + 40 THB (Racist) |
| Mountain Admission | 20 THB |
| Tent Rental (Two Nights) | 450 THB |
| Extending Tent Rental (One Night) | 350 THB |
| Luggage Transfer (UP) | 220 THB |
| Camping Gear (Sleeping Bag/Mat) | 360 THB |
| Snacks | 580 THB |
| Drinking Water | 420 THB |
| Meals | 1,920 THB |
| Mu Kratha Thai BBQ Meal | 650 THB |
| Coffee's and Hot Chocolates | 360 THB |
| Power Bank Charging | 120 THB |
| Long Pants | 250 THB |
| Souvenirs | 300 THB |
How much does it cost to go camping in Phu Kradueng National Park for two people. We spent around 10,000 Thai Baht, about 250 USD over three nights.
What Did We Pack For Phu Kradueng
There isn't a whole range of specialist items you need for a trip to Phu Kradueng. And if you've forgotten anything you can buy it from a vendor at the mountain top. My advise is to pack as light as possible. Stick to 5kg or less because you'll be carrying all your gear up the side of a mountain. That being said there are a few essential items you don't want to forget.
Hammock – This was the best decision I made on the entire trip and hammocks are not yet being sold on the mountain.
Whisky – I brought a small bottle of Whisky to sip in the cold evenings. Alcohol is banned in the national parks so be discreet.
Head Torches/ Torches – You'll regret not bringing a torch!
Long Pants and a Jumper – It gets cold on the mountain long pants are essential.
Mosquito Repellant – Mosquitos didn't bother us too much but they were defiantly around.
Hat with neck cover / sun cream – There often is no shade on the hikes and some form of sun protection is essential.
When Is The Best Time To Visit Phu Kradueng
We went camping on Phu Kradueng in December. The weather was perfect. It wasn't too hot and it wasn't too cold, there was no rain. I can recommend a visit in December/January time. But I haven't experienced the park in any other months. It's suggested that the park closes during the rainy season which is from the begging of July Until the end of November. What I can say is that because the majority of visitors are Thai's the weekends are often much busier than the weekdays.
🔽 Watch Zoe and Simons Vlog about Camping in Phu Kradueng National Park
But just go. Whenever, and however you have the chance to. You won't regret it.