You want to be prepared when you travel to Thailand, you don't want to touch down to find you've forgotten to bring something that can make or break your trip. But on the other hand, you don't want to be lugging a 70-litre backpack all over the country. You want to be lightweight and free. Minimalist travel is key to making a south-east Asian backpacking trip more enjoyable. So in this guide to minimalist travel, I'll share with you how I keep my backpack so small when I travel indefinitely in Thailand.
There is a fine line on what to pack and what not to pack when you're heading to Thailand. And that line will be different for everybody. Personally, I travel as light as possible, carrying only what I consider essentials. If my bag doesn't fit it an overhead locker on an aeroplane, it's too big and time to rethink my strategy.
In this post, I'll share with you what's in my backpack along with my minimalist travel tips for Thailand. And hopefully, I can prevent you from making the same mistakes I did at first, and the same mistakes I see so often from other backpackers.
My number one tip when packing for Thailand is to under-pack rather than over-pack, less it more. If there is an item you're on the fence about bringing, leave it behind. The beauty of Thailand is that you'll be able to pick up anything imaginable, easily and at affordable prices.
So here are my essential tips on what to pack for Thailand and what to leave behind. This is what you'd find in my backpack.
Thailand Packing List
This is the bare minimum you need, and you could easily get by in Thailand enjoying yourself if you leave home with nothing more than:
Passport
Credit Card
Cell Phone
Honestly, that is all you'd actually need after all clothes can be purchased, cheap. As can anything else that you might want. In fact, I know a few travellers who have flown out to Thailand with these three items and an otherwise empty backpack. And once they arrive, they simply buy themselves some classic Chang beer vest on Khaosan and they're good to go.
Backpack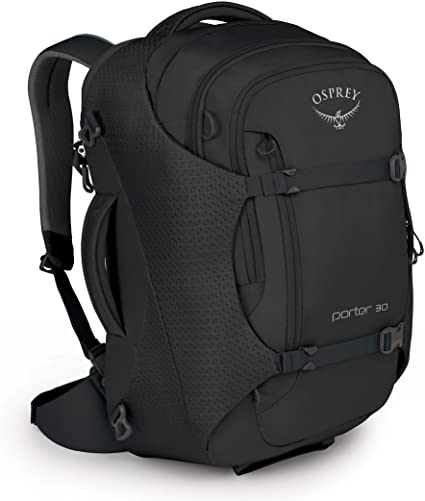 If you are backpacking Thailand, then the backpack itself should be one of the first things you consider. It's your 'home on your back' and it will be storing all your possessions. This isn't something you want to cheap out on, you want to buy yourself a backpack that you'll find comfortable and is sturdy enough to out up with the inevitable beating backpacks take.
Size is also an import factor to consider, much more important than brand or colour. If you sit on Khaosan Road for a few minutes you'll see a few first-time backpackers. You can spot them a mile off, they'll be carrying a massive 75 litre backpack which is far too heavy and filled with unessential. And they'll probably have a second backpack over their chest!
Trust me, travelling this way is no fun. You want a small agile and lightweight pack.
I love the Osprey Porter 30 backpack. I find 30 litres to be the perfect backpack size. The osprey is front opening making it easy to reach all your belongings with a few handy side pockets. The compression straps help the pack to shrink right down and the backpack straps even fold away- so you can make your back small enough to fit under a seat on an aircraft. That saves me both time at baggage reclaim and money for checked luggage.
The Osprey Porter 30 also has clips so that a smaller day pack can be attached. So you don't have to walk around with a bag on your back and on your chest anymore. You can find out more information about the Porter 30 over at Amazon.
Clothes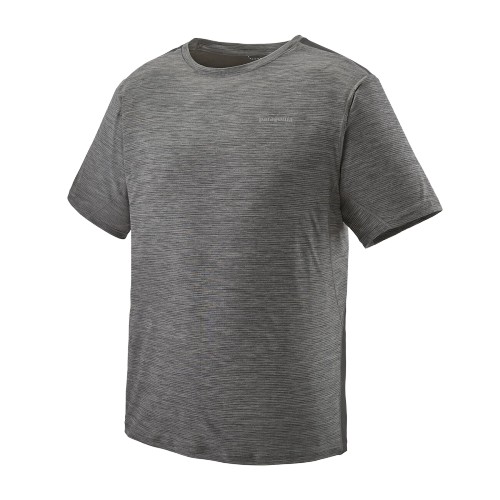 Less is more when it comes to packing clothes for Thailand. I'd recommend 3 – 4 T-shirts and a couple of pairs of shorts. You'll want something lightweight and loose-fitting that is comfortable to wear in the heat and quick drying too.
Remember there are low-cost laundry shops all over Thailand and if you feel like you need more t-shirts while you're out there- you can buy clothing from the markets up and down the country.
Another way I save weight on clothing is by ditching the underwear. I'll keep a few pairs of socks in my bag but most of the time I'll be wearing Flip-Flops. I also keep a pair on boxer shorts for 'special occasions' or going out to dinner. But 99% of the time I'm letting it hang free, baby.
Here are the clothes I keep in my backpack:
2 Pair of cotton shorts
1 Pair of swimming shorts
1 Thin pullover jumper (for flights and long air-conditioned train/bus rides)
1 Pair of jeans
And that's all you need, don't bring you're entire wardrobe to Thailand with you. You'll find yourself uncomfortably lugging a huge bag around with you for no reason.
Laptop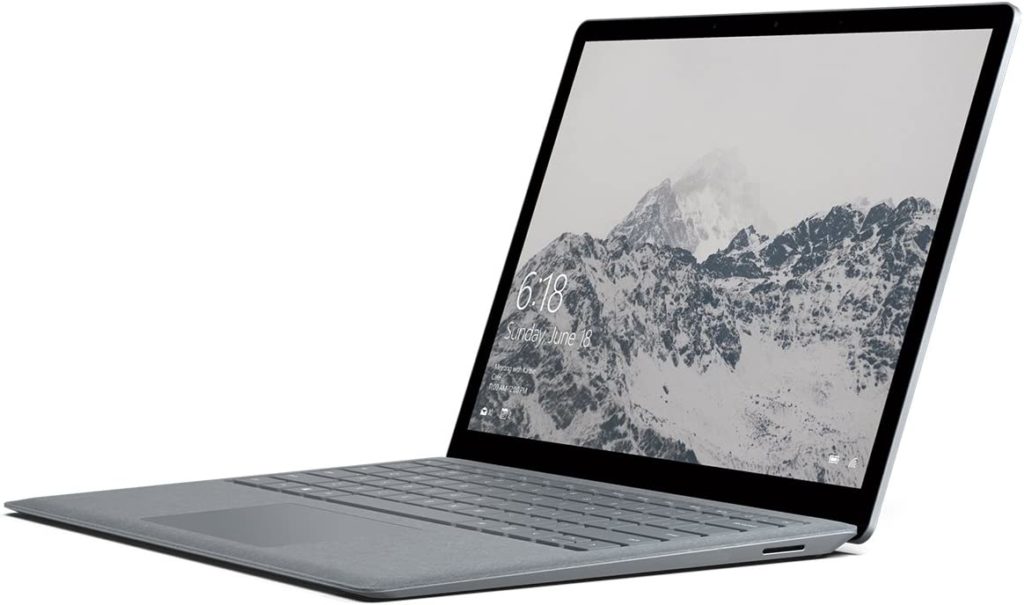 This for me is essential, and I couldn't travel without my laptop. I make money and ear a living on the road through multiple online business. And most importantly I wouldn't be able to write these blog posts! So a laptop might not be essential for most backpackers, you can usually make do with your cell phone to book flights, hotels and research activities and destinations.
It's also nice to be able to load up Netflix from time to time, and keeping in touch is a little easier. But for most an iPad would suffice.
If you are travelling with a laptop you'll want to make sure you have a lightweight, but powerful machine. That's why I travel with a Microsoft Surface Laptop it weighs just 2.5 lbs and packs a mean 16 GB RAM. Take a look for yourself on Amazon.
And it's important your backpack has a dedicated laptop compartment to keep it safe and secure, and so it's easily removed at airport security. The Porter 30 Backpack is perfect and has a dedicated laptop compartment suitable for a machine up to 15″.
Powerbank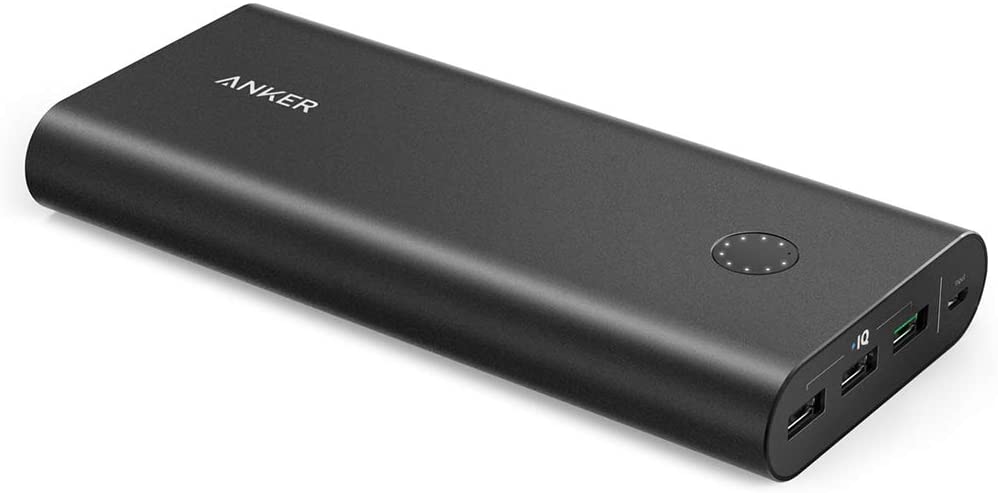 This isn't an essential item for me, it used to be a couple of years back but the battery improvements found on newer smart phones power banks are making them more obsolete in my eyes. Nowadays I can use my iPhone to get through a solid day shooting photos and browsing the internet no problem. Not to mention the weight of these things and the extra checks you go through at the airport.
If you're travelling with a laptop that can also double up as a power bank on bus or train rides.
But if you the battery life on your phone isn't great and you wanted to get yourself a power bank the Anker Power Core Plus is under the capacity limit for airports, yet it can charge up an iPhone 6 over 20 times. You can find out more about the Anker Power Banks and check the current price of the Power Bank Plus on Amazon.
Camera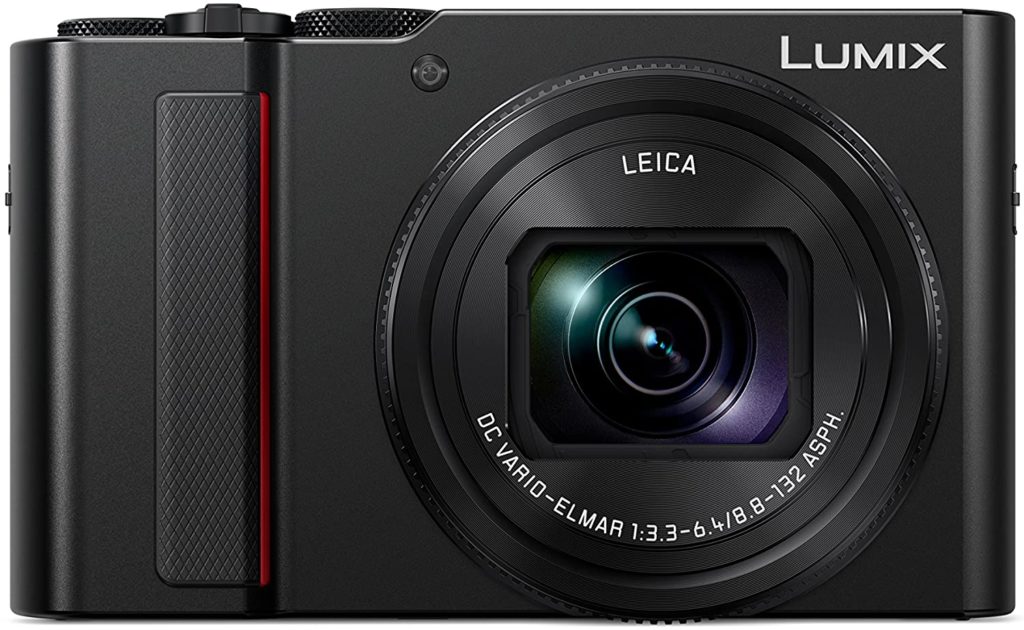 The Panasonic LUMIX DC-TZ200EB-K camera is one of the best on the market today, and at an affordable price. And if you want to capture some cool underwater shots or action shots you'll want to look into getting yourself a GoPro.
But again bringing all this photography gear defeats the purpose of minimalist travel and you soon find yourself lugging around a bag of cables, chargers and electronics. You also have that niggling though in the back of your mind that your gear will be stolen from your hostel while your out exploring.
That's why I pack just two electronic devices, my cell phone (iPhone 11 Pro) and my Laptop (Surface Pro). My phone also doubles up as a camera and iPhone cameras are getting better and better. In fact, all the photography you'll see on my blog. It's all shot on iPhone. I use a single charger to power both my laptop and phone- and I buy a local charging cable to save space lugging around a conversion brick.
Headphones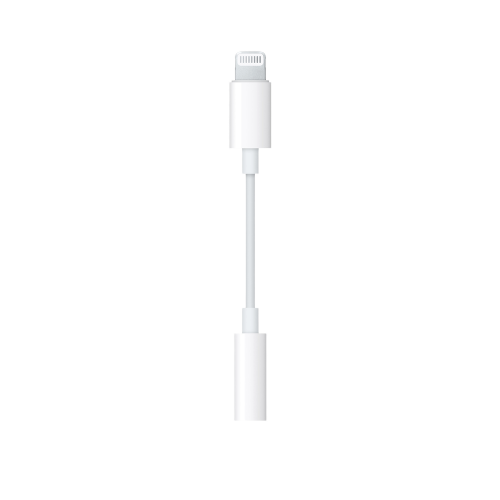 Packing a set of headphones is a must when you find yourself on long bus journeys and train rides cross-country you'll want to pop in your headphones and listen to music, watch some Netflix or listen to a podcast or an audiobook.
You don't need a huge pair of over ear headphones, a small pair of wired earbuds works just as well. They'll take up next to no space and you'll never have to worry about the batteries going flat.
I use a pair of apple 3.5 mm earbuds and yes, this does mean I have to carry an adaptor for when I want to actually connect them to my phone.
Flip Flops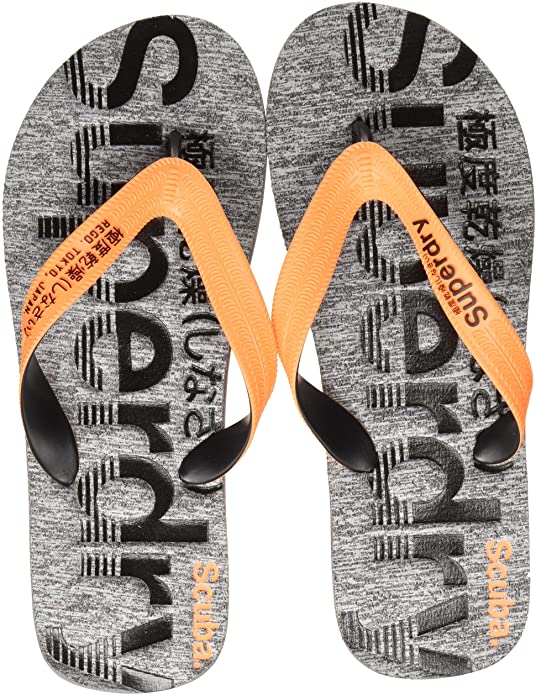 Flip-Flops (or Thongs for you Aussies) are one of the most important things to pack for Thailand. You'll wear flip flops almost every single day, in the cites and towns and on the beaches and islands. Because you'll get so much use out of them you don't want to cheap out here. Yes, you can buy a 100 Baht pair of moody Havanas on the market, but they will be poor quality, an tear your feet to pieces.
I brought a pair of super-dry flip flops about 6 years ago and it was game changer for me. Now I don't particularly like the Superdry brand nor do I own any other superdry products- but the flip-flops are something else. They are incredibly comfortable and supportive to wear, they're solid and I have never (touch wood) has a pai break on me.
I have gone through three pairs over the years though. Other travellers also seem to like my Superdry flip flops, as twice I've had them stolen from outside my hostel. If you want to up your flip-flop game you've got to get yourself a pair, check them out on Amazon.
If you're already in Thailand, you can pick yourself up a pair in the mall in both Bangkok & Phuket.
Misscalanios
There are some other items you should pack for a trip to Thailand that will make your adventures flow a little smoother, perhaps you haven't though about these items yet. Are they on your Thailand Packing List?
Combination Lock For starters you'll want to lock your bag when you're are travelling, on ferries, you might be required to part with your luggage or on busses. A small lock will act as a deterrent to a thief. And when you stay in hostels, most lockers require you to use your own padlock to keep your belongings secure. It's defiantly an essential that won't take up space in your backpack. You can buy a lock inexpensively on Amazon.
Sunscreen Thailand is a hot country and you'll definitely need to slap on some sun protection here, especially on the beaches and islands. But buying sunscreen locally is expensive, locals don't tend to use it as they're a dark-skinned or avoid the sun. So it's marketed and sold to tourists with the typical tourist tax added on. You can save yourself a bit of money by buying a bottle in your home country.
Passport Photocopies hopefully you won't lose your passport, but if it does happen you thank yourself that had a copy in your bag. It can also speed up the process of getting a Thailand Visa Extention.
Passport Photographs I've lost track of the number of times I've needed a passport photograph for one reason or another. Before you leave for Thailand have some photos taken run off about 10 copies and pack them in your backpack. You can thank me later.
What NOT To Pack For Thailand
Towel This is the number one mistake, backpackers make, a towel is bulky and not essential- you don't need one. I have yet to stay in a hostel or hotel that doesn't provide towels.
Toiletries Pack the bare minimum you can buy any extras you might need when you land.
Water Bottle Yes, a refillable water bottle is great for the planet- but tap water isn't safe to drink in Thailand. You'll have a tough time finding anywhere to actually fill it up when you travel around Thailand.
Mosquito Spray You can buy this locally, much cheaper than you'll find at home. Besides being cheaper, the local stuff works 100 times better.
Electric Toothbrush / Beard-trimmer If you're serious about saving weight in your backpack dropping these items and switching to a manual toothbrush and a razor can save you so much space and weight.
Shoes don't bring more than you need, shoes are one of the bulkiest items. Bring a solid pair of comfortable and rugged sneakers along with flip-flops.
International Power Adaptor / Extension Leads This is another thing that takes up lots of valuable space in your pack. Do you really need a huge power adaptor that will fit plug sockets across the globe? I travel with just a USB cord and pick up a local 'brick' at a market when I arrive, these things are much smaller and much less hassle.
Travel Sheets / Sleeping Bag These items take up close to half your backpack. You'll do just fine without them.
Expensive Jewellery / Unnecessary Valuables Generally speaking both backpackers and Thai people are honest and trustworthy. But opportunist theft does happen in Thailand, If you leave behind the unessential you'll have a much clearer mind and won't have to worry about leaving your bag in a hostel.