Hi, I'm Bob. And went I went to Langkawi I snuck onto a cargo boat to get there. Yes, I'm serious. Not because I wanted to travel for free, (although that was a nice bonus). But because every single boat was fully booked for the entire day and I didn't want to sleep at the pier. In this guide, I will share the mistakes I made, but most importantly you can learn exactly how to get to Langkawi, using the cheapest, easiest and quickest travel options.
Don't forget to read my full Langkawi Travel Guide here.
Langkawi is a dreamy island in the Andaman Sea, part of Malaysia but just kilometres from Thailand. I visited the island by taking an overnight train from Bangkok, Thailand, and then a boat from Kuala Perlis, which is the most common departure point for Langkawi.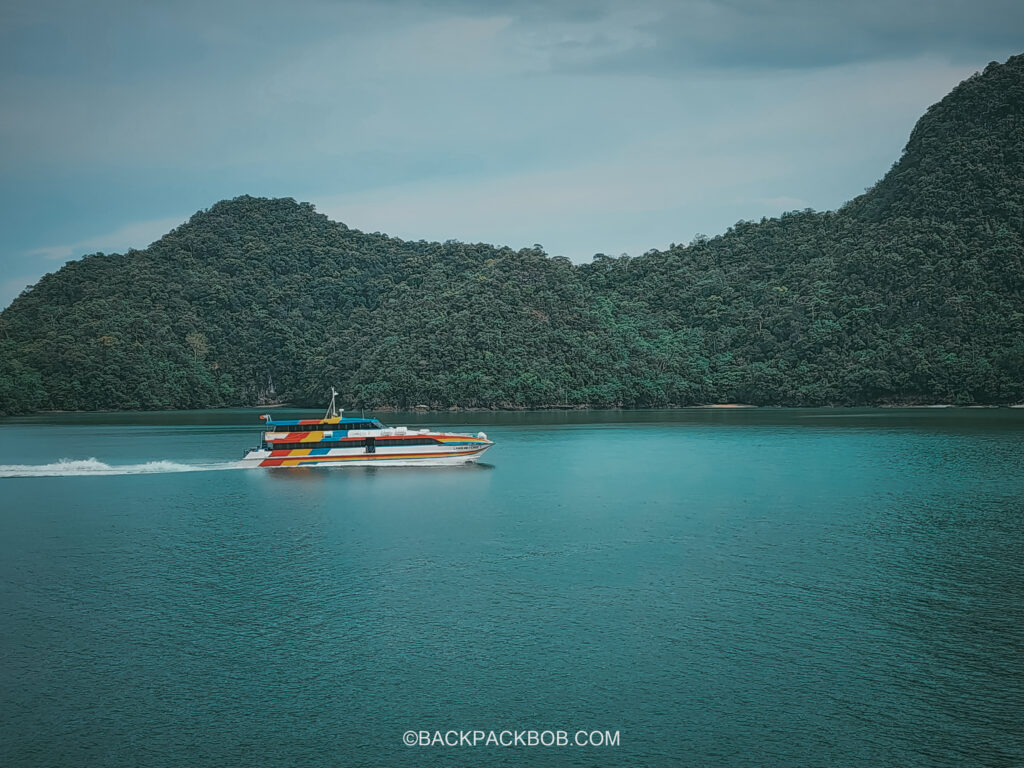 How You Can Get to Langkawi
There are two choices to get to Langkawi. You can either take a flight, from Kuala Lumpur or Penang. Or take the boat. Passenger ferries leave from Kuala Perlis Pier, in Malaysia, and speedboats leave from Koh Lipe, in Thailand.
Since Langkawi is an island, you can't drive there directly, although you can take a car on the ferry from Kuala Perlis.
If you're looking to book cheap flights to Langkawi, there are a few websites you should know about. The cheapest website to book flights from Kuala Lumpur to Langkawi is Trip.com, and the cheapest website to book flights from Penang to Langkawi is 12Go.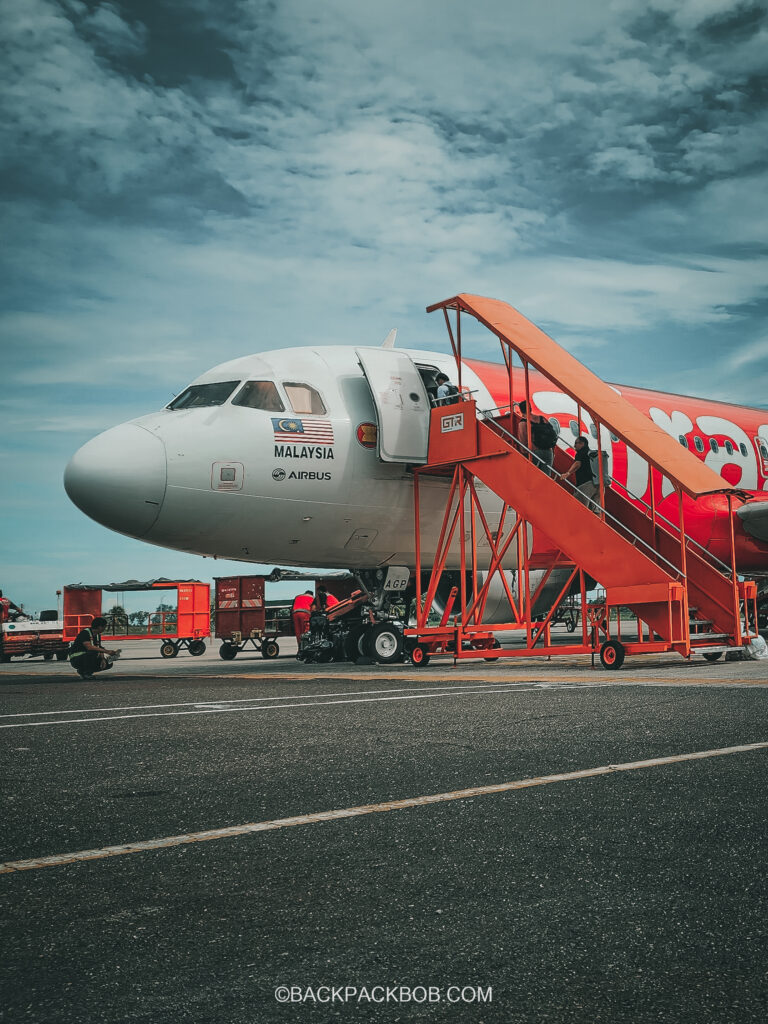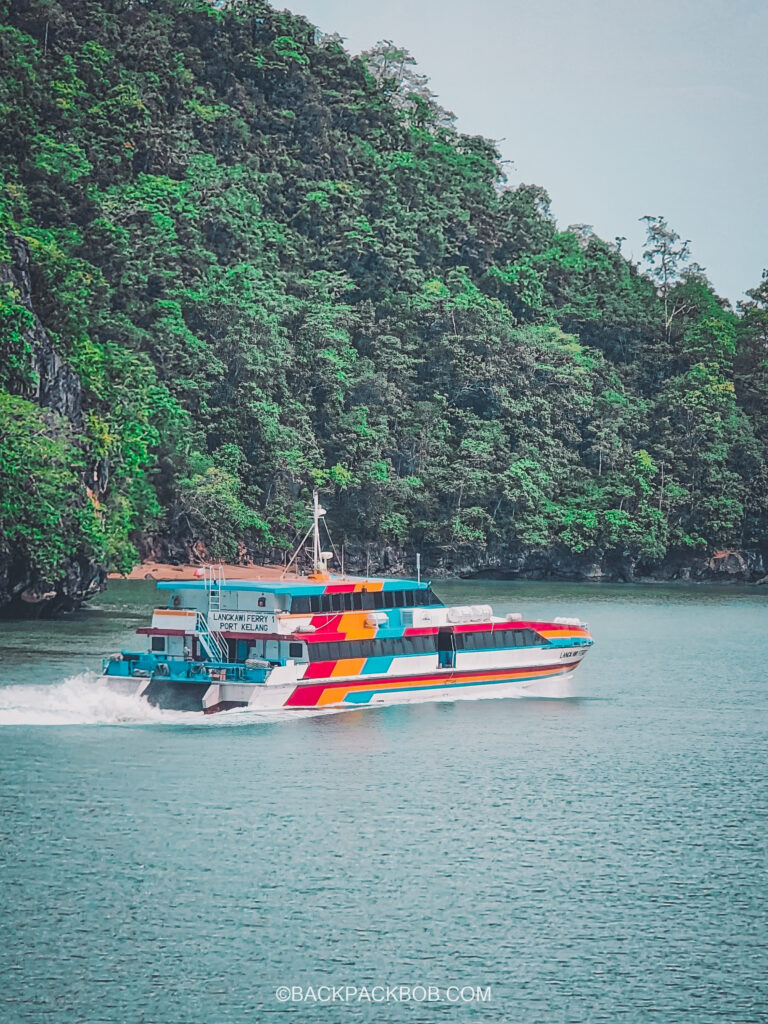 Booking a flight to Langkawi is straightforward. As simple as booking a flight ticket, and heading to the airport. The same as any other flight. You don't need a guide for that. So in this guide, I'm going to focus on how to get to Langkawi on the boat.
My Unique Journey to Langkawi
I didn't book a ticket for the boat to Langkawi in advance, I assumed that I would be able to rock up at the pier, hand over a chunk and board a boat. I was wrong. Every single boat operator told us their boats were fully booked. I couldn't wrap my head around that- a boat, in South East Asia- fully booked? What- that's never happened before.
We had arrived that same morning on the overnight train from Thailand, Thai trains are notorious for being late (as ours was by two hours), so it was impossible for us to predict what time we'd need to book our boat ticket for.
Anyway, pleading our case with the boat operators to Langkawi got us nowhere- they weren't budging. We offered extra cash, a bribe? I guess. That failed, we tried to hitch a ride onto the car ferry, with locals, in their cars- that failed. It looked like we would be stuck at Kuala Perlis for the night. With a non-refundable hotel booked in Langkawi our Malaysia Trip wasn't off to a great start.
It was a last-minute, may I say, a genius move on my part. To just get on a boat, without a ticket. There was a cargo ship boarding nearby, and I noticed foot passengers trying to show their tickets to the boarding agent. He was far too busy waving cars onto the deck to check let alone care. So- how about we just try and walk onto the boat? I suggested. We had nothing to lose by trying and surprisingly, it actually worked. We were on board!
As we (obviously) didn't have assigned seats we found a spot to sit on the floor, on the outdoor deck and nervously waited for the ship to set sail. It did, with no one questioning us. There were all sorts of questions going through my mind though- is this boat even going to Langkawi? I thought to myself- wouldn't it be ironic if we ended up back in Thailand! No- I'm sure I saw Langawi painted on the side of the ship. We're golden. As it was a cargo boat it took much longer than the regular passenger ferry- about 3 hours in total. But it was free, and we made it.
I'm not advocating that anyone else tries to sneak onto a ship to Langkawi- it was purely an optimistic decision in the heat of a moment. And the money we saved on the boat tickets- well I decided to donate the ticket fare equivalent to the Sepilok Orangutan Sanctuary instead. Free things are great, but it was never about the money, it's more the thrill and the uncertainty that makes travel fun. If you plan it, there is no fun in it.
How You Can Get to Langkawi On a Boat
Kuala Perlis Pier is the main departure point for boats to Langkawi. There are more than six daily boats leaving from here, travelling to Langkawi. Check schedules, prices and book tickets here. Here is a Google Map Link which shows the exact location of the Kuala Perlis Pier.
Where Do Boats Leave From
Passenger boats and car ferries both leave from Kuala Perlis to Langkawi. You can also catch a (speed)boat to Langkawi from Koh Lipe, but the boat service from Penang to Langkawi is currently suspended. An alternative departure point is Kuala Kedah, although it is less convenient to get to.
Kuala Perlis – Peninsula Malaysia
Kuala Kedah – Peninsula Malaysia
Georgetown, Penang Island – Malaysia (cancelled since covid)
Koh Lipe Island, Thailand
1️⃣ Boat From Kuala Perlis to Langkawi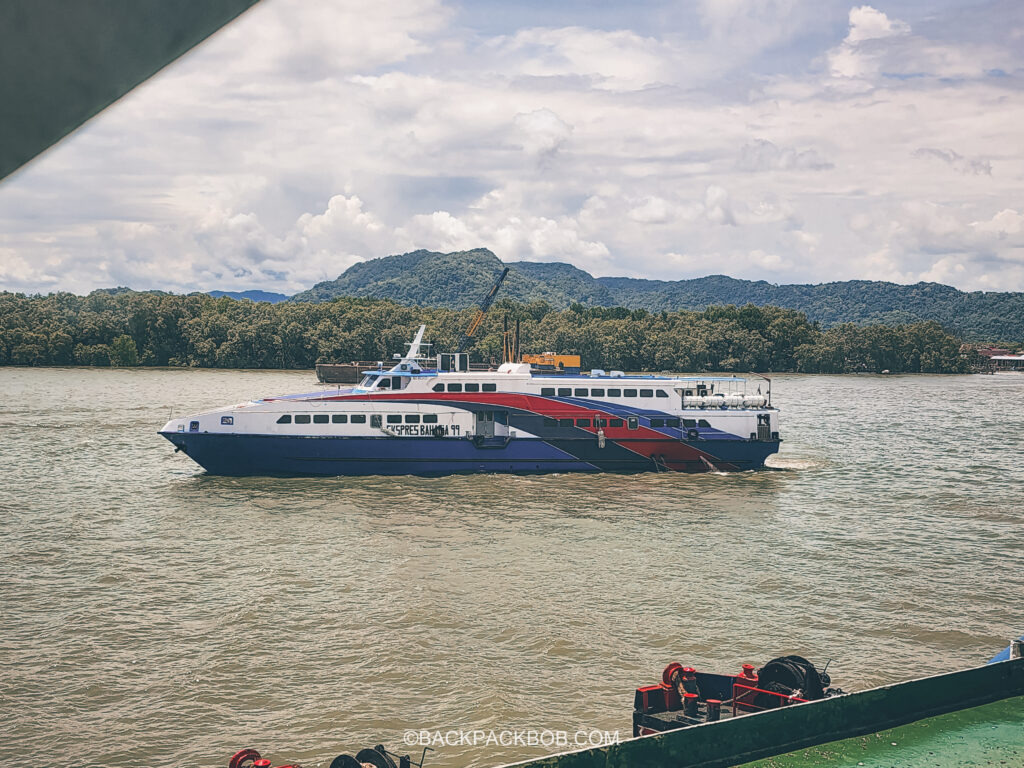 From Kuala Perlis, you can take the boat directly to Langkawi. There are six companies operating the route from Kuala Perlis to Langkawi, and six daily departure times. The first boat leaves at 7.30 am, and the last boat leaves at 17.30 pm. Boat tickets cost 27 MYR for foreigners and 21 MYR for Malaysians. Here is the departure schedule, the travel time on the passenger boat from Kuala Perlis to Langkawi, is two hours, and the car ferry takes 3 hours.
Full Penang Insider Guide, here.
| | | |
| --- | --- | --- |
| Company | Leave Kuala Perlis | Arrive Langkawi |
| Star City | 7:30 am | 9:30 am |
| EKS Bahagia 99 | 10:00 am | 12:00 pm |
| STARCITY | 1:00 pm | 3:00 pm |
| Langkawi Auto | 1:30 pm | 3:30 pm |
| Langkawi Ferry | 3:30 pm | 5:30 pm |
| My Ferry | 5:30 pm | 7:30 pm |
This ferry schedule can change depending on seasonal schedules and can vary by weekdays and weekends. I recommend checking the boat schedule in advance, which can be found on this website.
Book Boat Tickets From Kuala Perlis to Langkawi
There are ticket kiosks at Kuala Perlis Pier. But I recommend booking your boat tickets online, in advance. Because, the boats from Kuala Perlis to Langkawi are often fully booked, especially during peak season, as we learned.
There is only one website where you can book tickets for the passenger boats from Kuala Perlis to Langkawi: Cuti Cuti Langkawi. The website is not very user-friendly, but it's the only option available.
The boat ticket from Kuala Perlis to Langkawi costs 27 MYR per person for foreigners.
2️⃣ Boat From Penang to Langkawi
Historically there was a boat route from Swettenham Pier in George Town to Kuah in Langkawi. The trip used to take three hours and tickets cost 80 MYR. The route was suspended during the corona pandemic and never resumed service.
The cheapest travel option from George Town to Langkawi is to travel via Butterworth. From Butterworth take the bus to Kuala Perlis and take the boat to Langkawi from there.
The quickest travel option is to take a flight. Both islands have airports and direct flights operate between Penang and Langkawi(40 minutes). Flight tickets cost between 65 MRY – 200 MYR, depending on seasonal demand.
3️⃣ Boat From Koh Lipe to Langkawi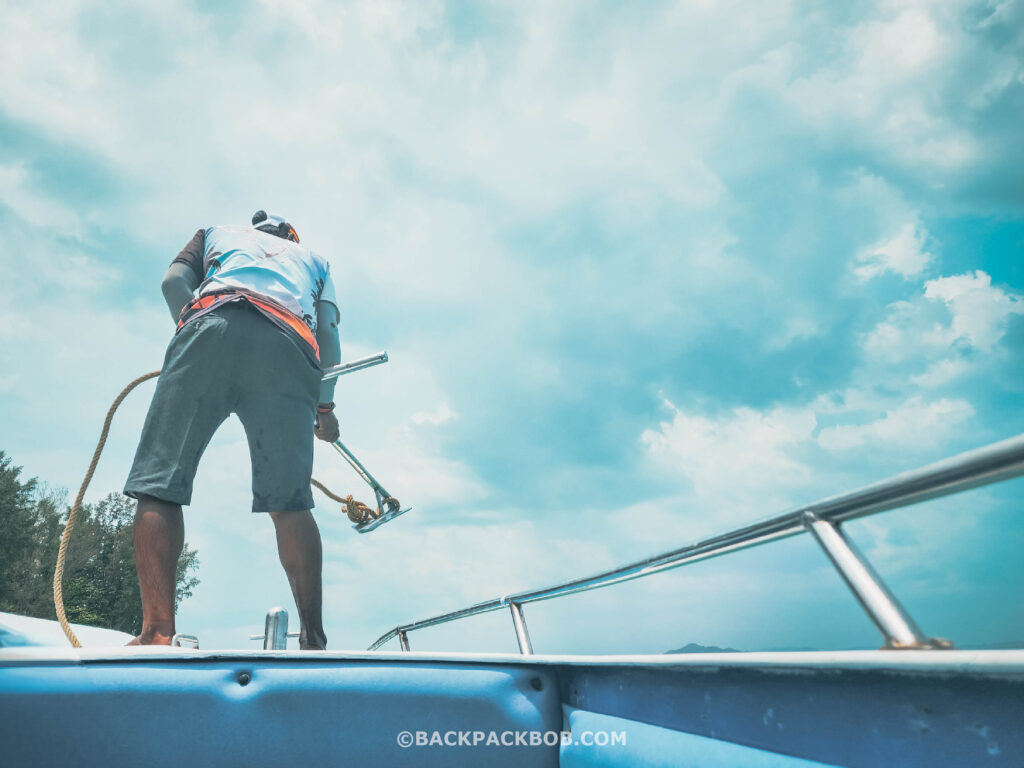 There are daily speedboat services between Koh Lipe and Langkawi, and there is at least one speedboat operating all year round depending on weather conditions. During the peak tourist season (November to March), there are an increased number of boats.
The journey takes around three hours with tickets costing 1,400 THB. You can save 20% by booking tickets in advance. You can also start your journey from other Andaman Islands like Koh Lanta, Koh Phi Phi, and Phuket. You will need to change boats and pass immigration in Koh Lipe.
Two speedboat companies operate the route: Bundhaya, which arrives at Kuah Pier in Langkawi, and Satun Pakbara Speedboat Club (SPSC), which arrives at Telaga Harbour Marina. There are immigration points at both locations.
Book Tickets Here
Use these links to find boat tickets to Langkawi, this is also where you will find the latest departure times and schedules.
How You Can Get to Kuala Perlis Pier
There are two ways to get to Kuala Perlis Pier: by bus or by train. Here is the Google Maps Link, for the location of Kuala Perlis Bus Station, it is less than 2 minutes to walk from the pier.
1️⃣ Bus to Kuala Perlis
You can take a bus directly to Kuala Perlis Bus Station(Terminal Bas Kuala Perlis), which is less than 2 minutes away from Kuala Perlis Pier. Busses to Kuala Perlis leave from popular destinations like Ipoh and Kuala Lumpur. You can search for bus tickets on the EasyBook Website. 
2️⃣ Train To Kuala Perlis
The closest station to Kuala Perlis is named Arau. KTM Komuter operates this route. Arau is two stations away from Padang Besar (3.20 MYR), and 7 stations from Butterworth(9.60 MYR). Kuala Lumpur Sentral is at the end of the line(87 MYR). From Arau train station to Kuala Perlis Pier, you need to take a Grab taxi. The price is 18 MYR and the ride takes 30 minutes.
3️⃣ Padang Besar to Langkawi (via Kuala Perlis)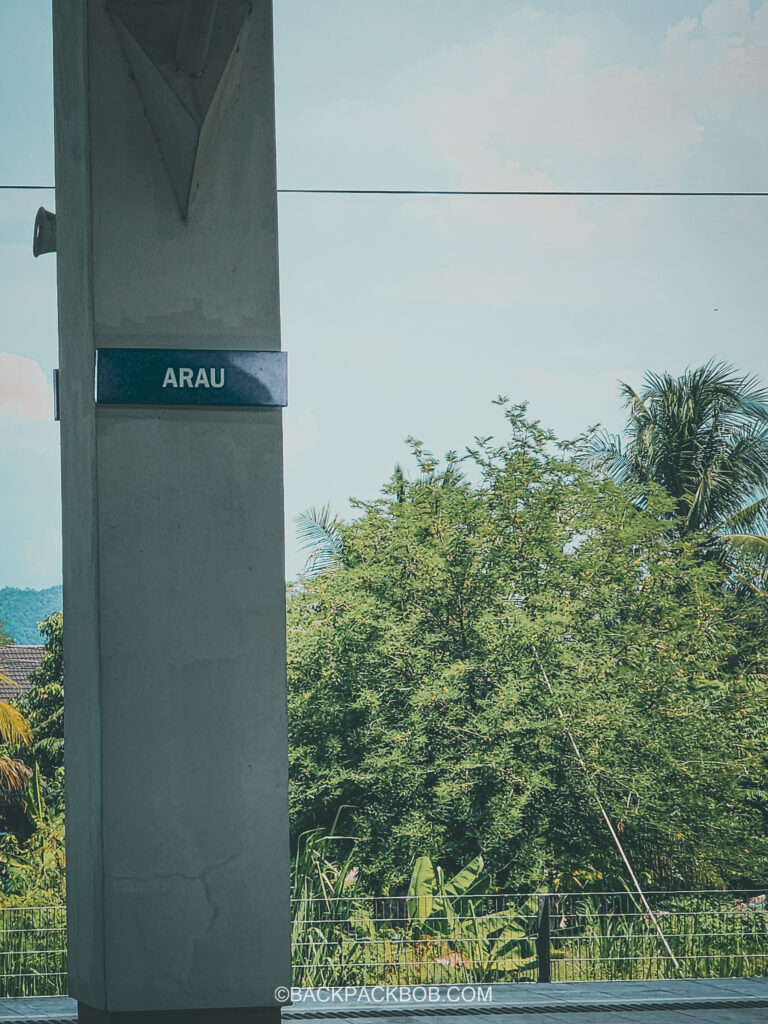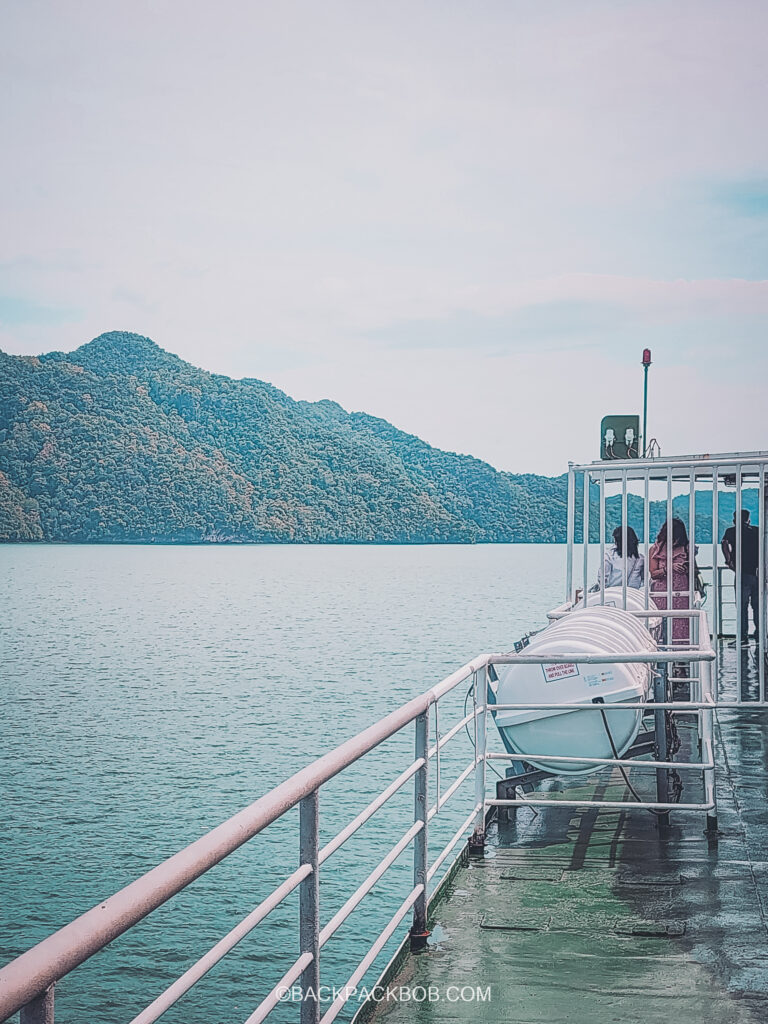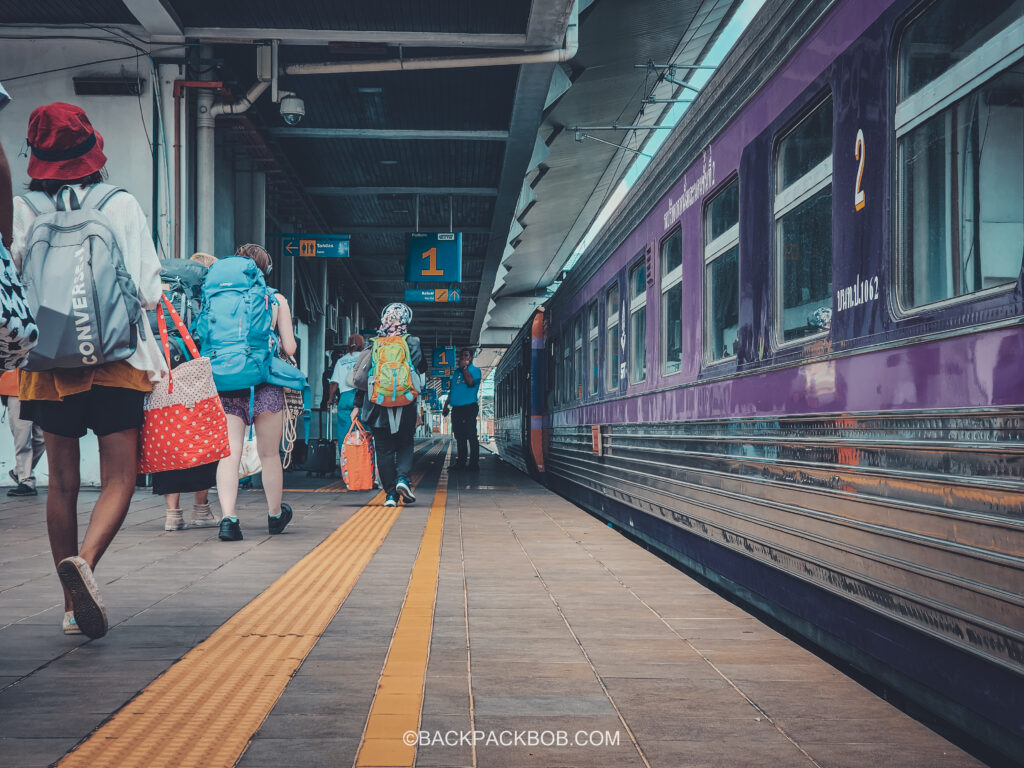 If you arriving in Malaysia, on the Train from Thailand, as we did. You can travel to Kuala Perlis Pier by bus or train. Train to Arau and then a Grab to the pier is quickest and cost us 26.40 MYR, in total for two people.
If you are travelling solo it can be cheaper to take the bus. You'd need to take two buses, switching at the Kangar Bus terminal. The first bus from Padang Besar to Kangar costs 5.30 MYR. Then you need to take a second bus from Kangar Bus Terminal to Kuala Perlis. The cost is around 5 MYR but is not a fixed price.
How You Can Get to Langkawi On a Plane
There are three airports that offer direct flights to Langkawi: Kuala Lumpur, Penang, and Singapore. If you are flying from another destination, you will need to connect with one of these flights at Kuala Lumpur Airport. Flights to Langkawi are often inexpensive and there are a lot of deals to be found, the most up-to-date flight prices can be checked here.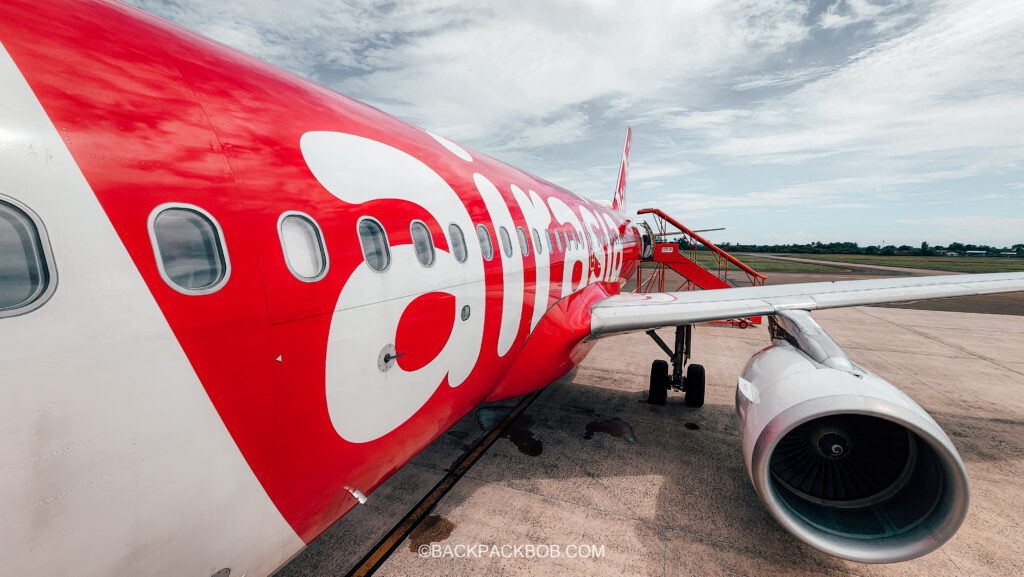 The flight time from Penang to Langkawi is 40 minutes, and the average ticket price is 85 MYR. The airlines that offer direct flights on this route are AirAsia, Firefly, and Malaysian Airlines. Check the current price and schedule.
The flight time from Kuala Lumpur to Langkawi is 1 hour, and the average ticket price is 50 MYR. The airlines that offer direct flights on this route are AirAsia and Malaysian Airlines. Check the current price and schedule.
The flight time from Singapore to Langkawi is 2 hours, and the average ticket price is 160 MYR. The airlines that offer direct flights on this route are AirAsia and Scoot (Singapore Airlines). Check the current price and schedule.
Arriving in Langkawi
There are three places where you could arrive in Langkawi, Kuah Jetty, Telaga Harbour Marina or Langkawi Airport. Here is how you can get to your hotel when you arrive in Langkawi. Note, there are no bus routes in Langkawi. You'll need to use taxis or Grab/Maxim to get to your accommodation when you arrive. You can later rent a scooter or car to get around.
Kuah Jetty: This is the most common arrival point for boats from Kuala Perlis, Kuala Kedah, and Koh Lipe. There is no connecting transport from the jetty, so you will need to e-hail a taxi. The ride to Cenang Beach takes about 30 minutes and costs between 14 and 30 MYR.
Langkawi Airport: This is the closest arrival point to Cenang Beach. The taxi ride takes about 10 to 15 minutes and costs between 9 and 22 MYR.
Telaga Harbour Marina: This arrival point is located about 20 to 25 minutes from Cenang Beach. The taxi ride costs around 20 MYR. There are only a few speedboats from Koh Lipe which arrive here.
Don't forget to read my full guide on the best things to do in Langkawi, and don't forget to check out the Langkawi Skybridge.
Getting Around Langkawi
Langkawi does not have public transportation. You can rent a scooter, which is what we did. There are many rental shops along Pantai Cenang Beach, and the rental price is 30 MYR per day.
You can also rent a car. I recommend using this company. Or, you can use taxis. There is good service for Grab in Langkawi. Grab and Maxim are the most popular and cheapest ride-hailing apps in Langkawi.
If you are booking tours and excursions, you can check these activities on Get Your Guide. They will include a collection service from your hotel.
Tips For Traveling to Langkawi
Make sure to book boat tickets in advance- because the routes are sometimes fully booked.
Make sure to verify any information you read online. A lot has changed since covid. Boat companies, times, schedules and routes are different but a lot of the old information is still out there- yet to be updated.
If you are travelling from Thailand, remember you'll be crossing a time zone, setting your clock ahead by one hour.
How To Get to Langkawi. TL;DR.
There are two ways to get to Langkawi from Malaysia: by boat or by plane. To take the boat, you can book a ticket on the Cutti Cutti Langkawi website for 27 MYR. There are 4-6 boats a day from Kuala Perlis, which you can reach by bus or train. Flights from Penang and Kuala Lumpur cost around 50-100 MYR. From Thailand, you can take the train to Arau, via Hat Yai and Padang Besar, or take a speedboat from Koh Lipe.