Jonkers Street is a historic lane in Melaka, Malaysia. The street is half a kilometre in length long and starts in the centre of Melaka Town. On weekends (which include Friday, Saturday and Sunday) the street transforms into one of the most famous markets in South-East Asia. The street is closed to traffic and over 500 vendors set up stalls along the road. The market is open from 6 pm until late and is a unique place to shop for souvenirs. There are plenty of street snacks to try and open-air restaurants at the end of the walk.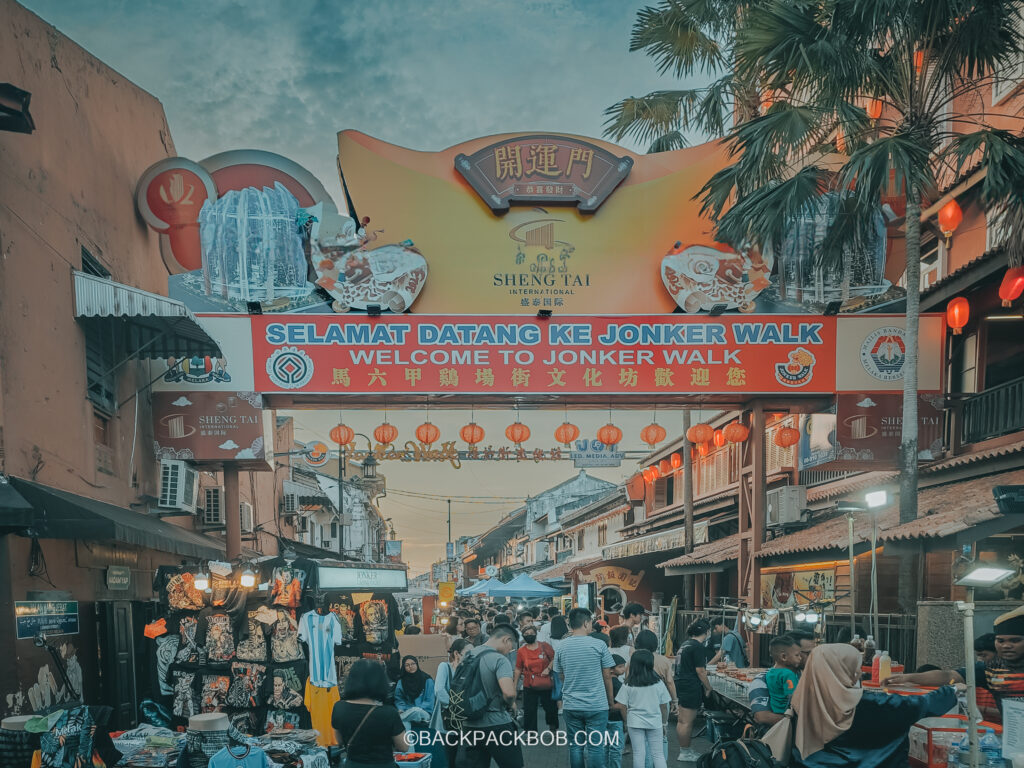 Introduction to Jonkers Street
Jonkers Street is a cool place to experience, in Malaysia. Even more so, if you can make it to the famous weekend night market. In fact, it was the weekend market which lead us to the town of Melaka in the first place. After the lockdowns of 2020, not every tourist spot survived. Some markets, like the Krabi Market, are now a shell of their former selves. So it's great to see the Jonkers Market back in full swing and the street is bustling again.
What sets Jonkers Market apart from other markets in Asia is the goods being sold. A lot of markets in Asia can feel repetitive, now that isn't always a negative thing, but at Jonker Street, you'll find a mix of stalls, most are occupied by younger entrepreneurs with fresh ideas, as well as old-timers selling classic and perfected recipes. This combination of old and young creates an atmosphere filled with life, more so than any other market in Asia.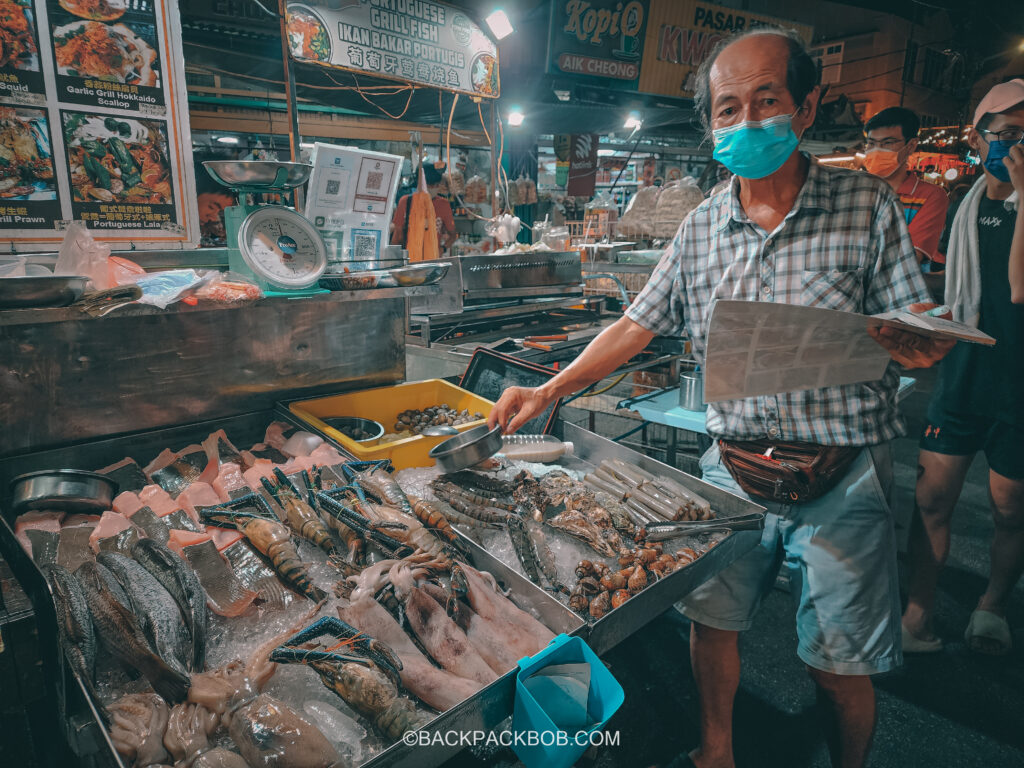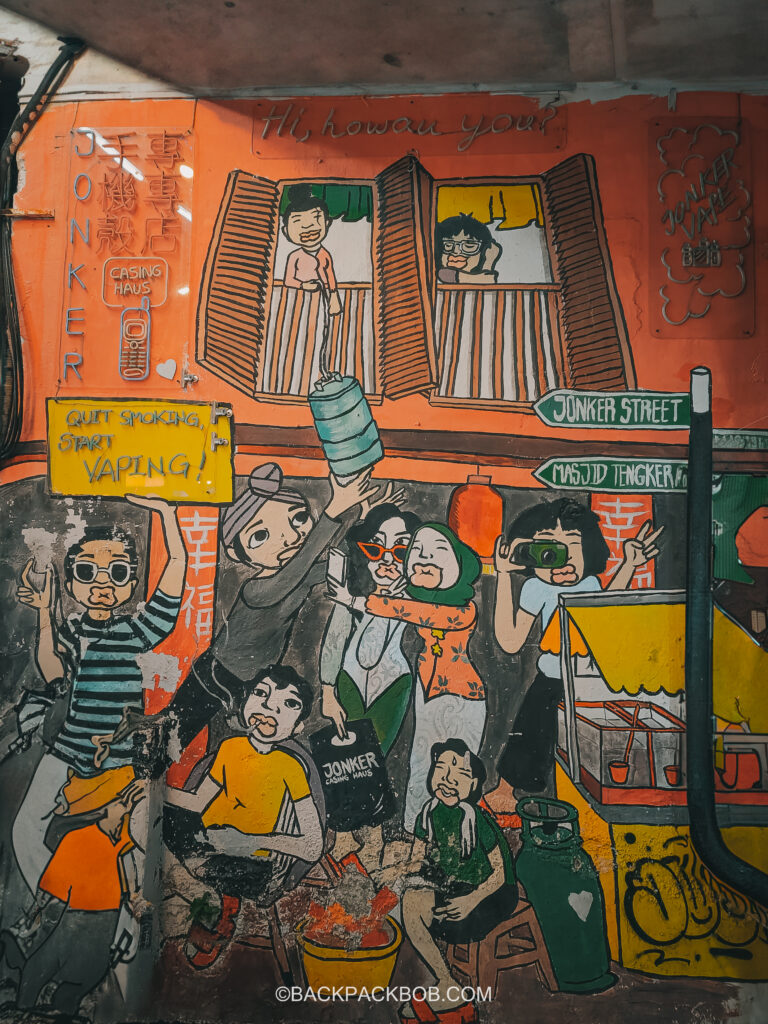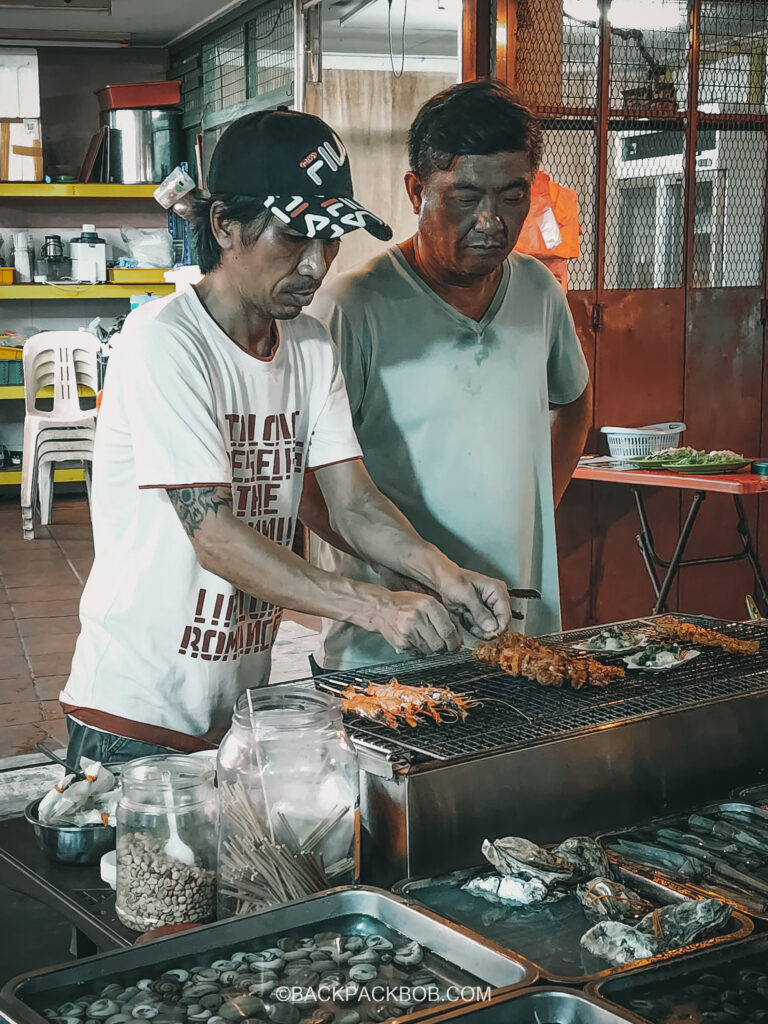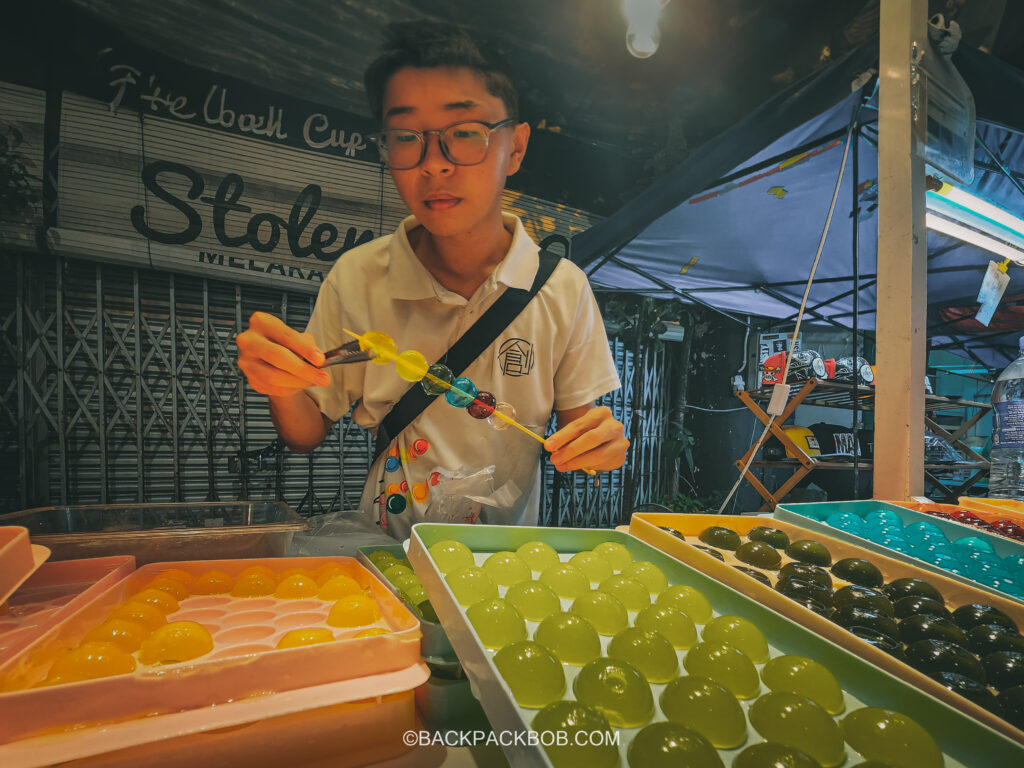 About This Guide
When I was researching Jonkers Street Market, I found that most of the information was lacking in detail. One writer even listed their favourite waffles- Yes. literal waffle. I wasn't interested in any of this, I didn't care how great the Mango Smoothies were, I just wanted to know the practical information, like; where to find an ATM, and when the market opens. So that's exactly what you'll find, in this Jonkers Street Guide.
I will get straight to the point and share all the information you need to know for a successful visit to Jonkers Street Weekend Market. I will cover everything from opening hours and location to what to expect in terms of food and souvenirs.
Jonkers Street Market – Key Details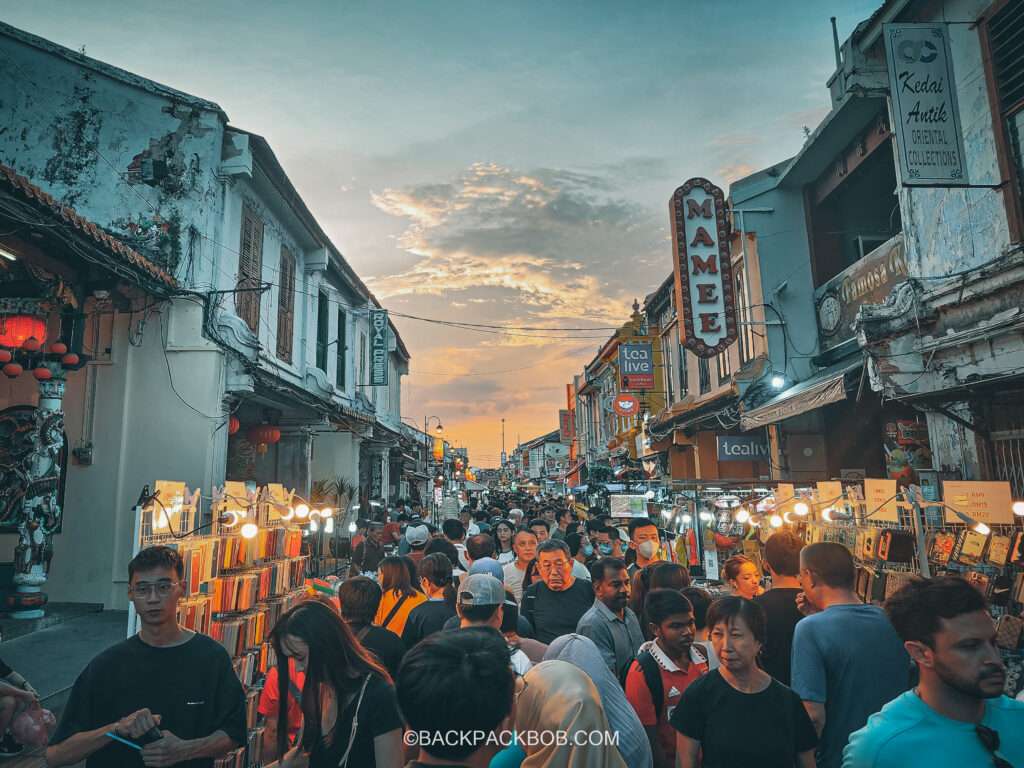 Here are the key points about the Jonkers Street Market.
Jonkers opens at 6:00 PM (ish) and closes around midnight.
There is no entrance fee- it's free.
The market opens on Friday, Saturday, and Sunday nights.
Sunday nights are the calmest with fewer sellers and fewer visitors.
Vendors at Jonkers accept cash and QR payments. Some accept contactless payments and payments with Wise.
There are two ATMs on Jonkers Street, one inside the 7-Eleven, and the other outside the 'Go-Pro' shop.
Expect crowds. Jonkers Market gets very busy. Allocate at least one or two hours to walk the entire street.
There are not a huge amount of food options at Jonkers Market, but there are plenty of snacks such as spiral potatoes, pastries, and sausages.
The food court is near the bottom of the market, (prices are slightly higher than elsewhere), but the food and experience are great.
Jonkers Street is open 24/7 and there are always plenty of places to eat and shop, but the market is only there on weekends.
Jonker Street Market is open on most public holidays including Christmas and Hari Raya.
You can walk to Jonkers Street from the town of Melaka. The market is centrally located, and we stayed at a hotel called the Cozy Riverside Hotel, which was 600 meters away. The A.I. Smart Hotel is on Jonkers Street itself.
If you only wanted the essential information, you can stop reading here.
Perhaps you'd like to find out more about other things to do in Melaka: The 10 best things to do in Melaka.
If you want more photographs or more details about the Jonkers Street Market, or if (for some reason) you care about my personal experiences here then have at it: I ate 10 curry puffs and 1 extra-large loaf of curry bread. I brought 2 rare WWII souvenir bank notes and 8 ear candles, and then I had a slushie from 7-11 and a tub of candy. In total, I spent 17 dollars, (or one hundred Ringgit).
When is Jonkers Market Open
Open Days – Fri, Sat, Sun: As the name suggests, Jonkers is a weekend, evening market. It is open three nights a week, on Fridays, Saturdays and Sundays.
Open Time – 6 PM: Stalls start setting up around 6 PM. There is no official opening time, so some sellers may start earlier or later. Traffic continues to use the street until it's physically impossible due to too many people.
Closing Time – 11 PM: Most stalls start winding down and packing up around 11 PM. Some stay open later, until midnight.
Public Holidays: Jonkers Street is open on most holidays, including Hari Raya. It is often busier.
Monday – Thursday: There is no market on Jonkers Street on Monday, Tuesday, Wednesday or Thursday. But Jonkers Street is open. There are many permanent eateries, on Jonkers Street which are all open throughout the week. The Geographer is a popular Restaurant on Jonkers Street.
When is the Best Time to Visit Jonkers Street
Friday nights are the best time to visit Jonkers Street, the first market of the week is when there is the biggest buzz and the most excitement, although this is often the busiest night, too.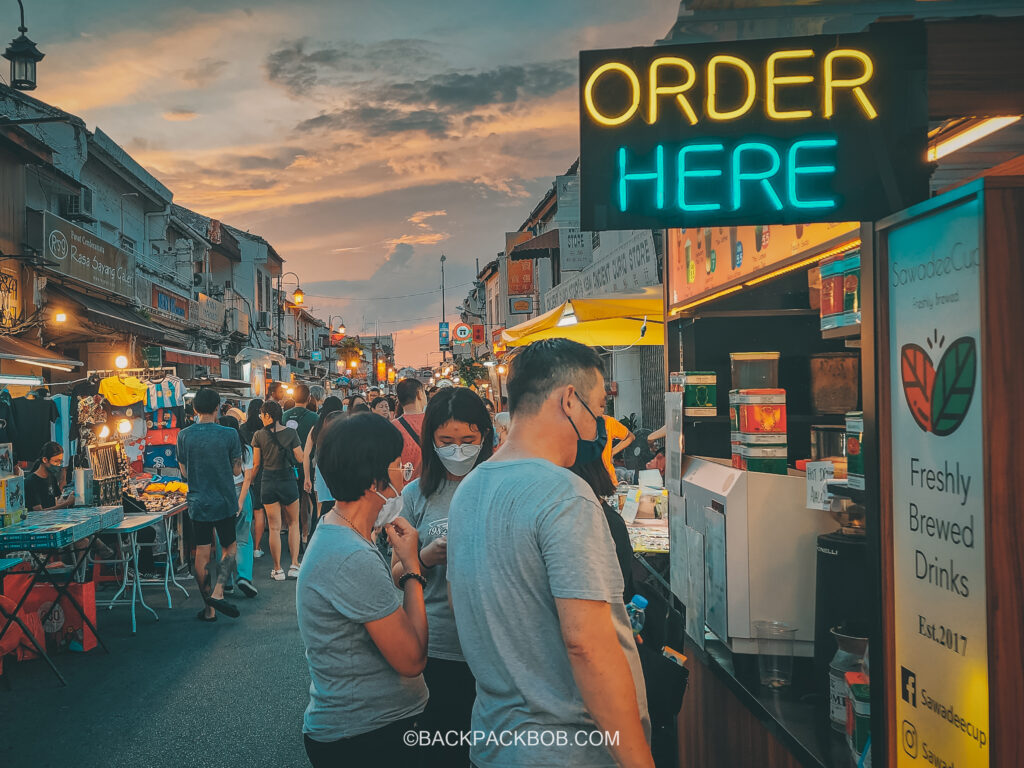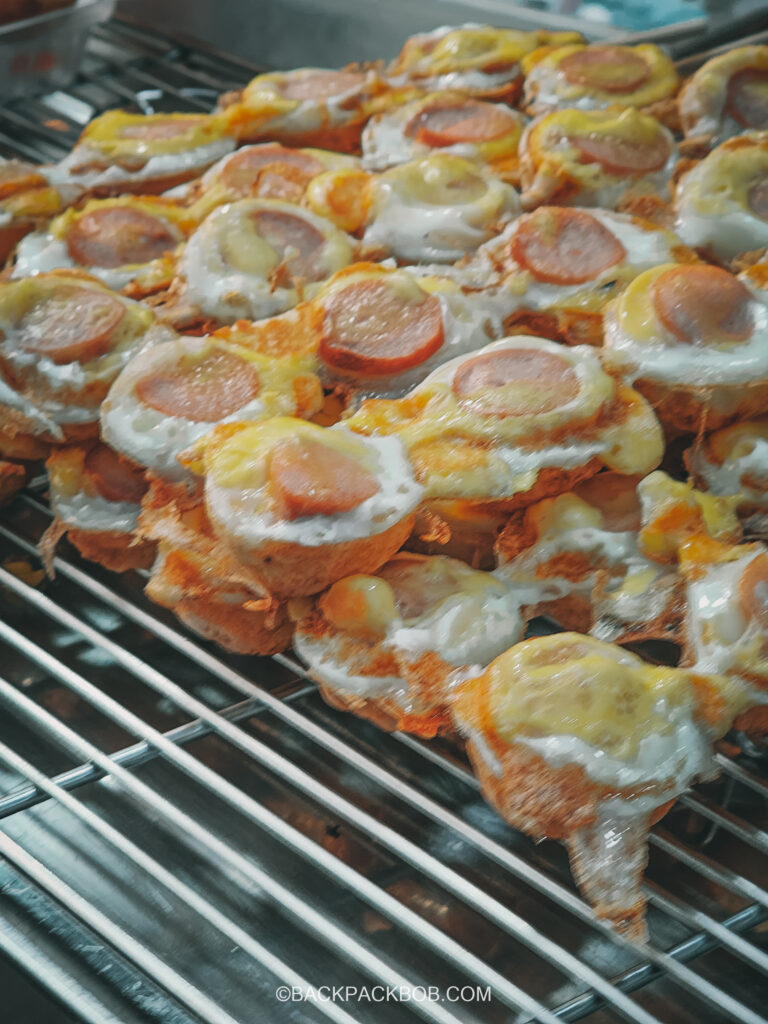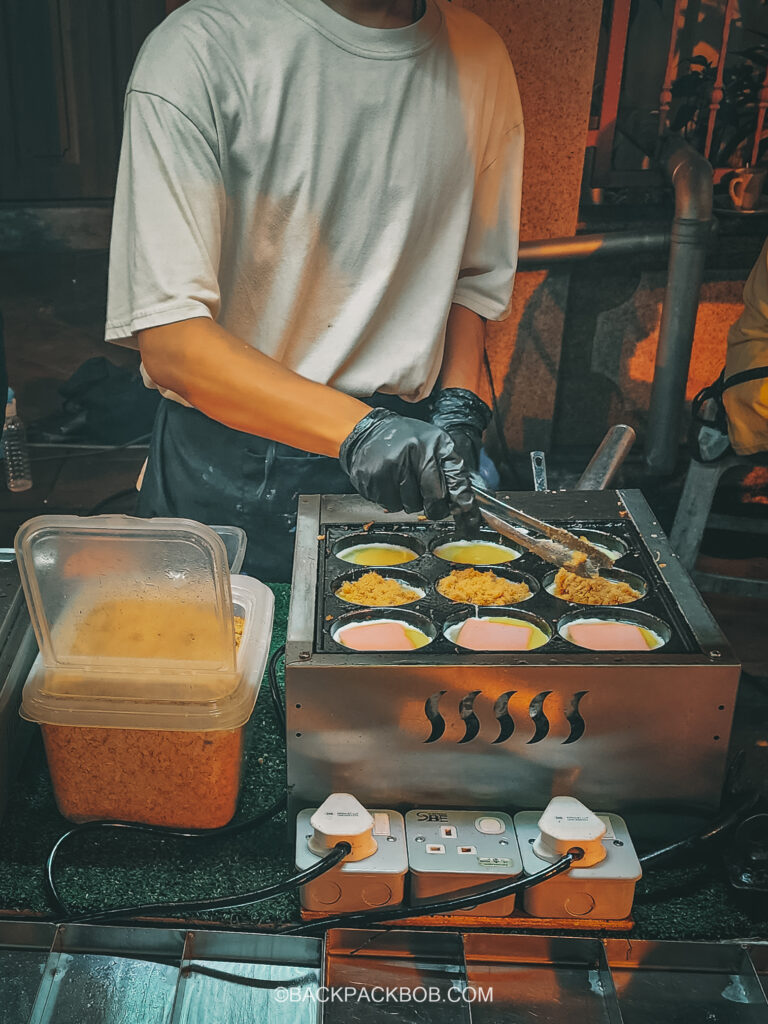 Jonker Street Night Market is busier on Friday and Saturday nights when many domestic Malaysian tourists arrive in Melaka, from Kuala Lumpur. Sunday nights are noticeably quieter, as many people are driving back to the city. There are fewer stalls and sellers on Sunday nights too.
More About Jonkers Street Market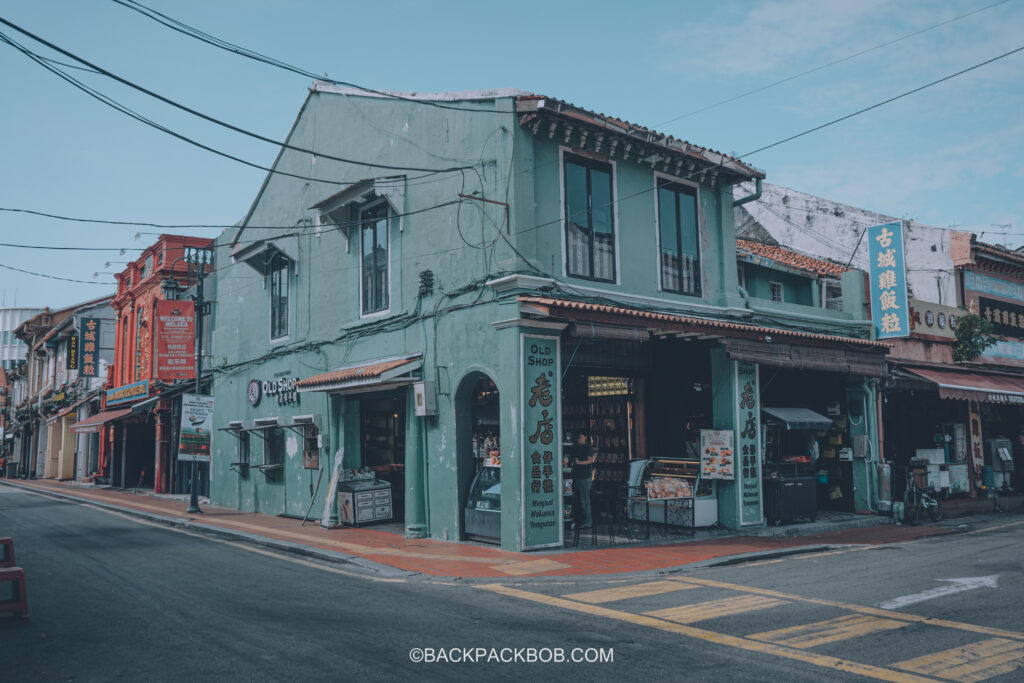 How busy is Jonkers Street: As one of the most popular weekend markets in South-East Asia, and, located less than 2 hours from KL city, yes Jonkers Street Market gets busy.
How much time do you need to spend at Jonkers Street Market: You'll need at least two hours to walk up and down the market, longer if you want to sit for some food.
How big is Jonkers Street: Jonkers is a big market, but it's not huge. The market is half a kilometre long and there are an estimated 400 – 500 traders here.
Paying for things at Jonkers Street: Cash is king, but locals have transitioned to using QR codes to pay. You can download the Wise app to pay like a local. Some sellers will accept credit cards and contactless payments, for more expensive sales. There is a free-to-use ATM inside 7-11 on Jonkers Street.
Jalan Hang Jebat: Jalan Hang Jebat is the official (Malaysian Name). 'Jonkers Street', was the nickname given to the street by the British during their control of Malaysia, likewise the street was known as Jonkerstraat during the Dutch period.
Where is Jonkers Street market
Jonkers Street Market is held on Jonkers Street in Melaka, a two-hour drive south of Kuala Lumpur. The market runs late into the evening, (after buses stop running). So if you're visiting from Kuala Lumpur, you'll need to find accommodation in Melaka for the night.
How To Get to Jonkers
If you are already in Melaka you can walk to Jonkers Street, assuming you are staying in the old town. Grab is also readily available to get around, in Melaka, if your hotel is further away.
From Kuala Lumpur, there are two ways to get to Jonker Street Market: Rent a car and drive down yourself or take the bus. Bus tickets cost 12 MYR and buses leave regularly from the TBS Bus Terminal. The drive is 145 km and takes about 2 hours. I recommend staying overnight in Melaka to make the most of the trip.
What Can You Buy at Jonkers Street Market
I expected to find more food options at Jonkers Market, but the offerings were slim. There were plenty of snacks and treats, but not many filling choices. The food court near the main stage had some more substantial options, but most of the stalls on Jonkers sold souvenirs and niche products.
Foods (which we saw and ate):
So, here it is, the list you never wanted or asked for. Things I brought (and saw) at Jonkers Street Market: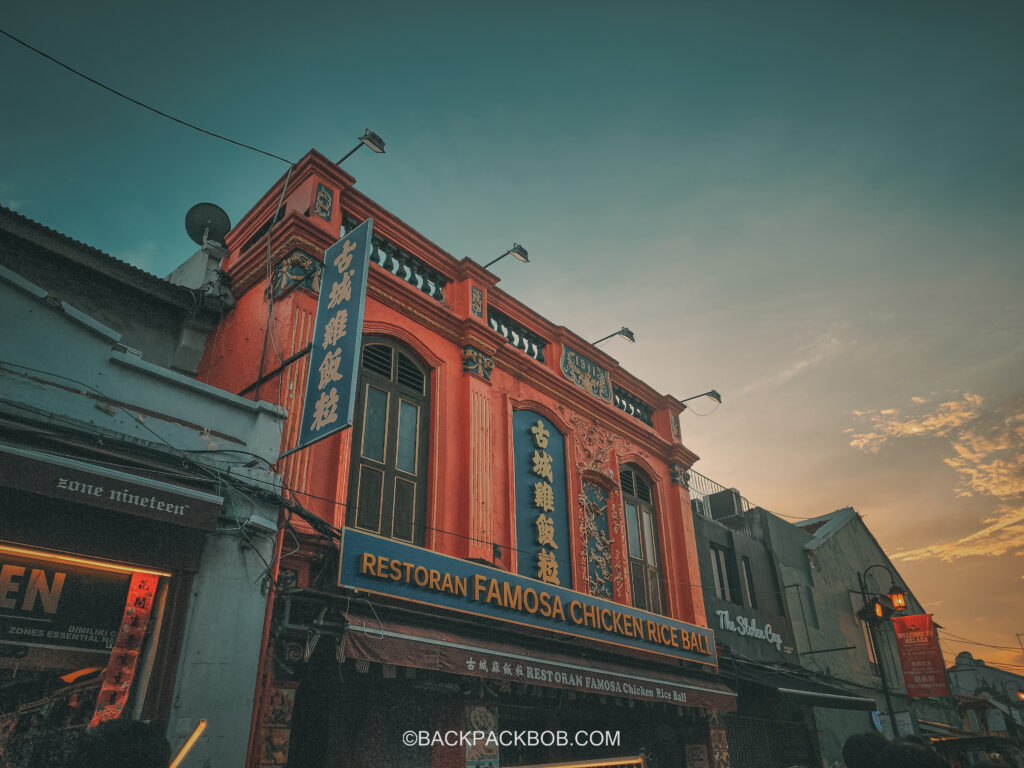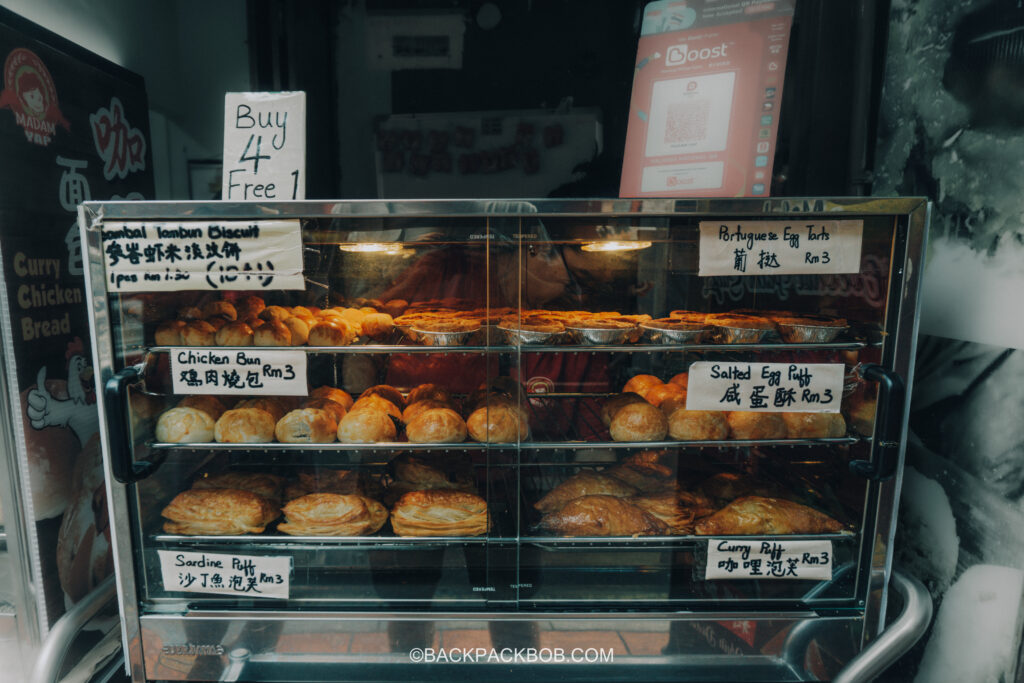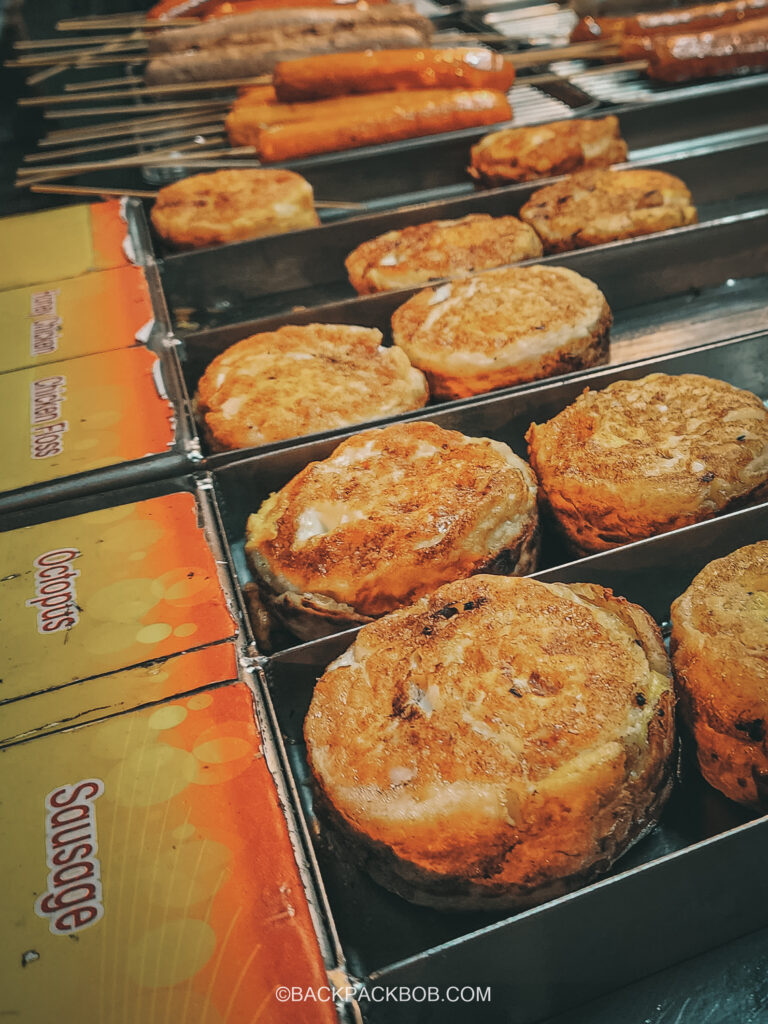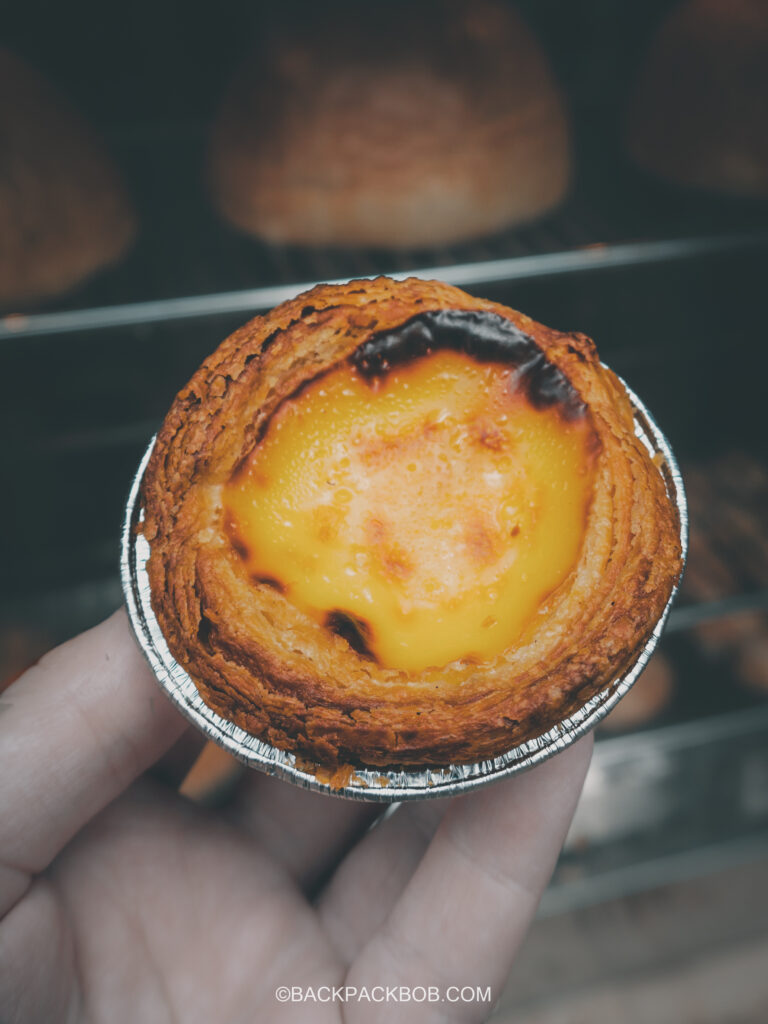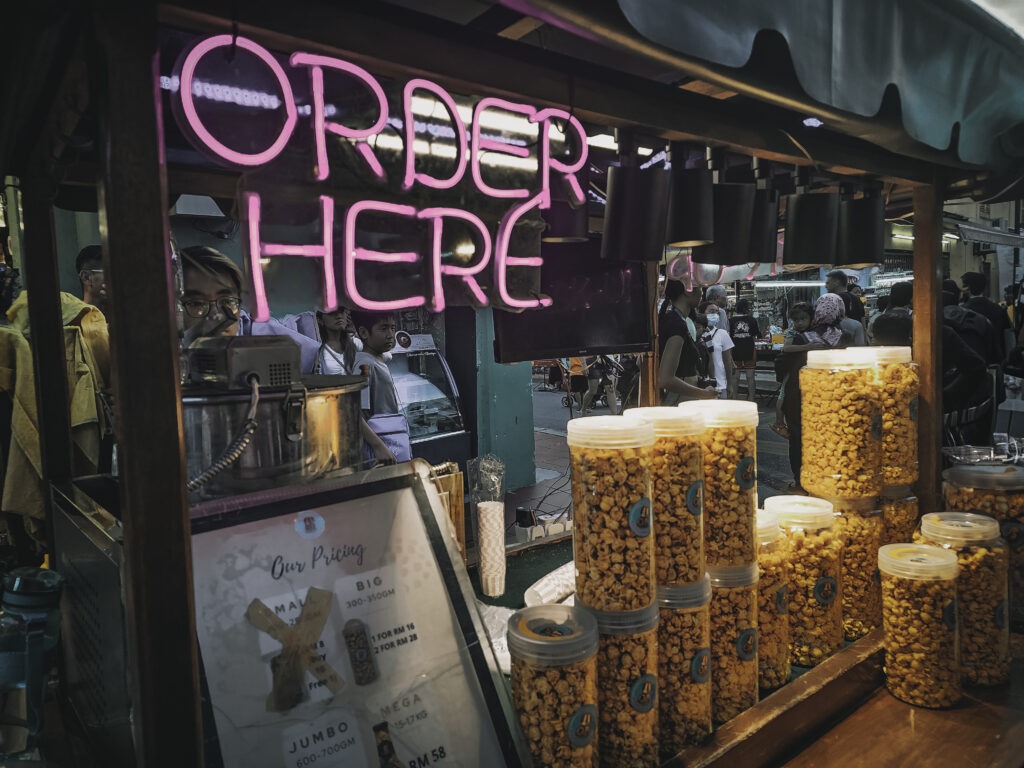 Mango Smoothie(RM8) | Portuguese Egg Tarts(RM4) | Curry Puffs(RM4) | XL Chicken Curry Bread(RM30) | Quails Eggs(RM5), Durian Puff(RM4) | Stinky Tofu(RM5) | Twister Potato(RM6) | Pigs in Blankets(RM3) | German Sausages(RM4) | Japanese Fried Pandan Cake(RM3) | Long Potato(RM6) | Chinese Egg Burgers(RM5) | Jelly Sweets(RM8) | PicknMix(RM10).
Ok, looking back at this list, perhaps I ate a little too much at the Jonkers Street market. These are my 5 favourite snacks we ate from Jonkers Street Market:
1. Curry Puffs (12MYR, for 4): A tasty snack, which I couldn't get enough of (I'm deprived of good bread in Thailand)! The pastry is so flaky and the curry filling is delicious.
2. Portuguese Egg Tarts (4 MYR): Egg tarts are a delicious dessert that originated in Macau. They were popularized in Asia by British pharmacist Andrew Stow, who sold his recipe to KFC in 1999. Try them in Melaka!
3. Chinese Egg 'Burgers' (5 MYR): Deep dish fried eggs, two eggs form the 'burger', there is no bun and the filling is cooked inside the eggs.
4. XL Chicken Curry Bread (30 MYR): An entire loaf of bread. Freshly cooked, with an entire chicken curry baked in the centre. Massive, but delicious.
5. Pigs in Blankets (4 MYR): Pork is uncommon in Malaysia, but it's back on the menu in Melaka and I had missed it. A pork sausage, wrapped in streaky pork bacon. Yum.
Bonus: Stinky Tofu – We didn't eat the stinky tofu, but you will definitely smell it on Jonkers Street.
Souvineers (which we saw and brought):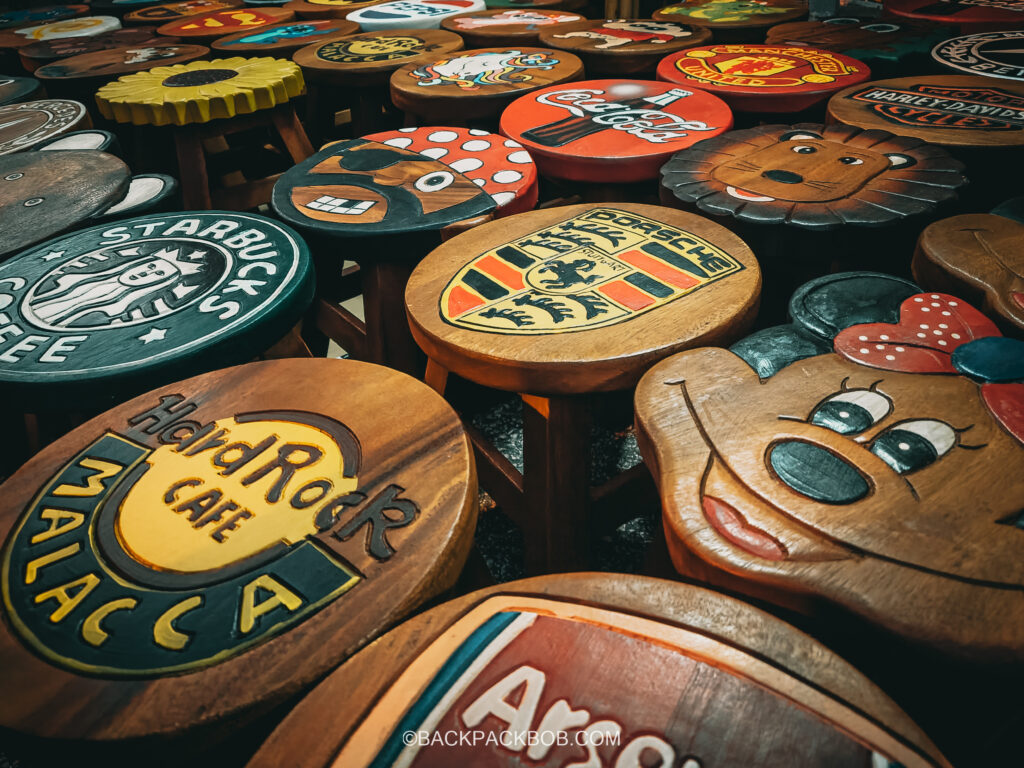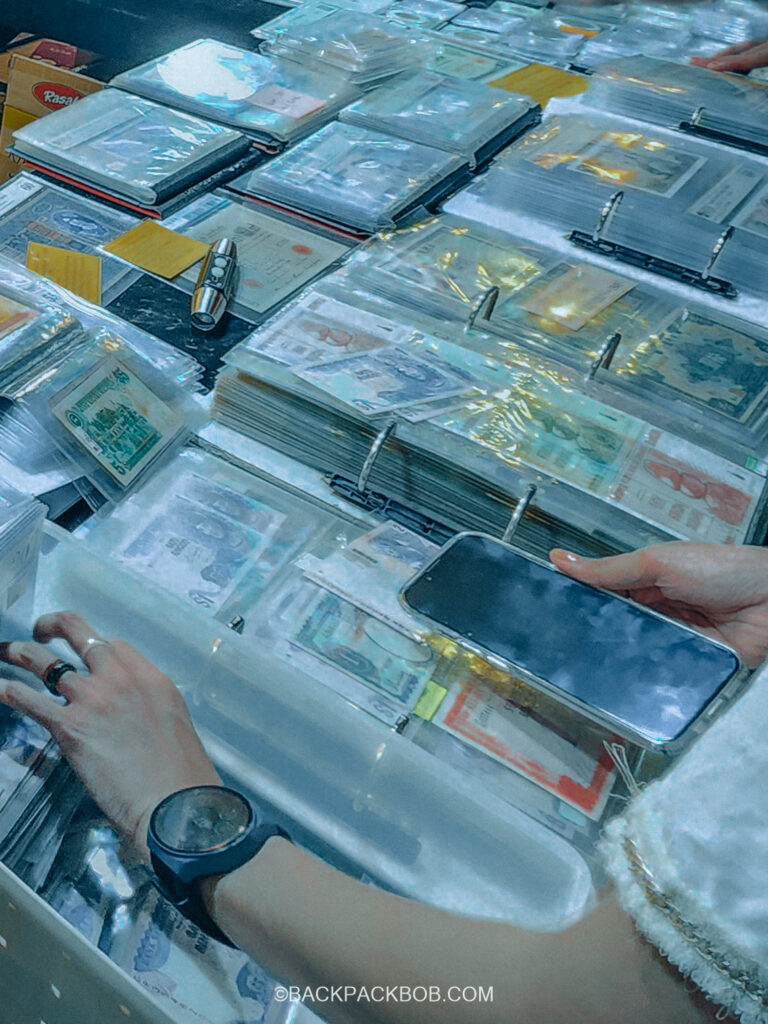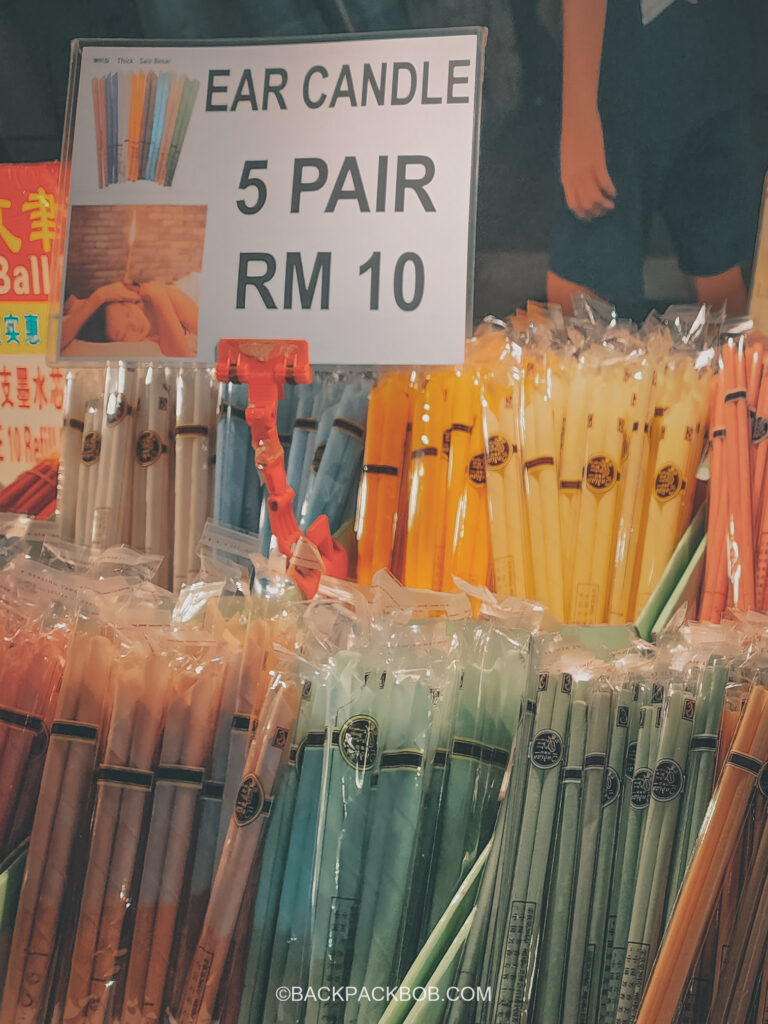 I travel light, but the downside of travelling with hand luggage is there is never much room for souvenirs. So instead, I like to collect bank notes from each country I visit, and I found a seller on Jonkers Street with some first-generation Malaysian currency and currency from the Japanese occupation of British Malaysia. I know it's a bit geeky, but I couldn't resist bringing them home as souvenirs.
Here are some other cool souvenirs which I saw but didn't buy at Jonkers Street:
Bar Stools, Bank Notes, Ear Candles, Shower Heads, House Mats, Live Rabbits, Potted Cactus(Cacti)
Wooden Stools: Handmade wooden stools which looked really cool. But I dread to think about the amount AirAsia would have charged us to bring them home.
Bank Notes: I brought some souvenir bank notes, a seller had first-generation Maly notes.
Ear Candles: The ones that suck your ear wax out, a set of 8 costs 10 MYR.
Cactus Plants: There were lots of stalls selling cactus, I wanted one, but I also did not want to take it on a plane.
Live Animals: Don't agree with this, don't encourage or support it if you see them at Jonkers. But there were stalls selling live animals (for pets). like rabbits, hamsters, and cats.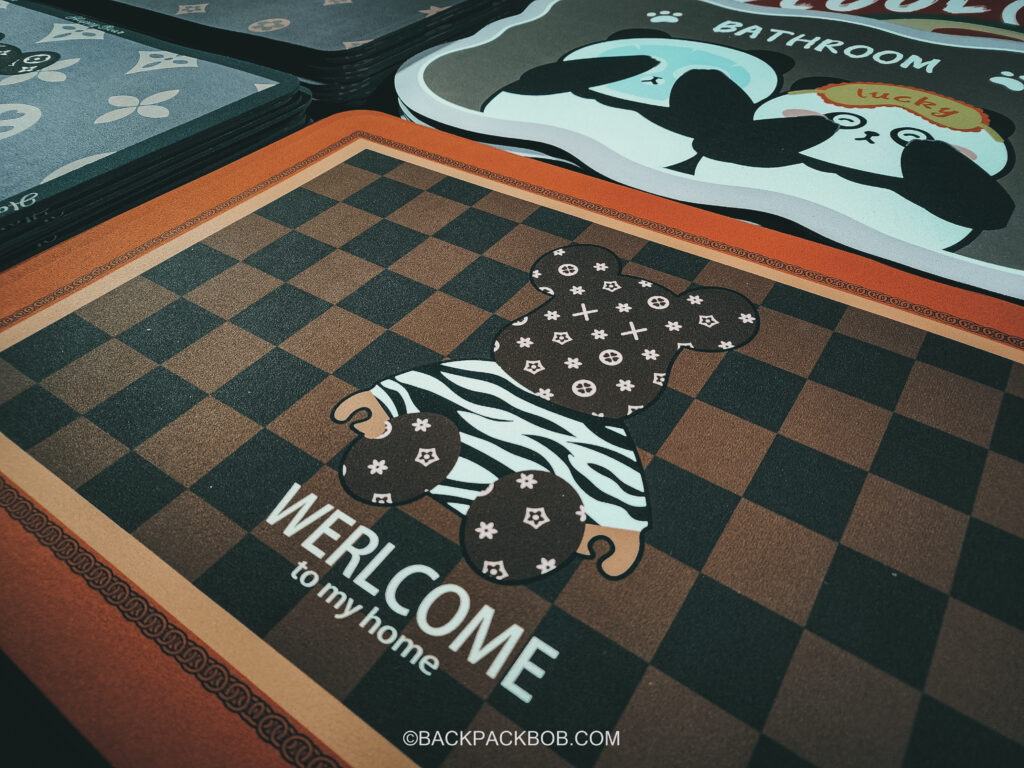 How Much Does Jonkers Market Cost
I've listed the prices next to all the foods we ate and souvenirs we saw at Jonkers Street. You can quickly see how inexpensive it is, but it depends on how many different snacks, foods, and drinks you want to try. A good amount to budget for food and drink is 30 MYR per person. You would need to allow extra for souvenirs.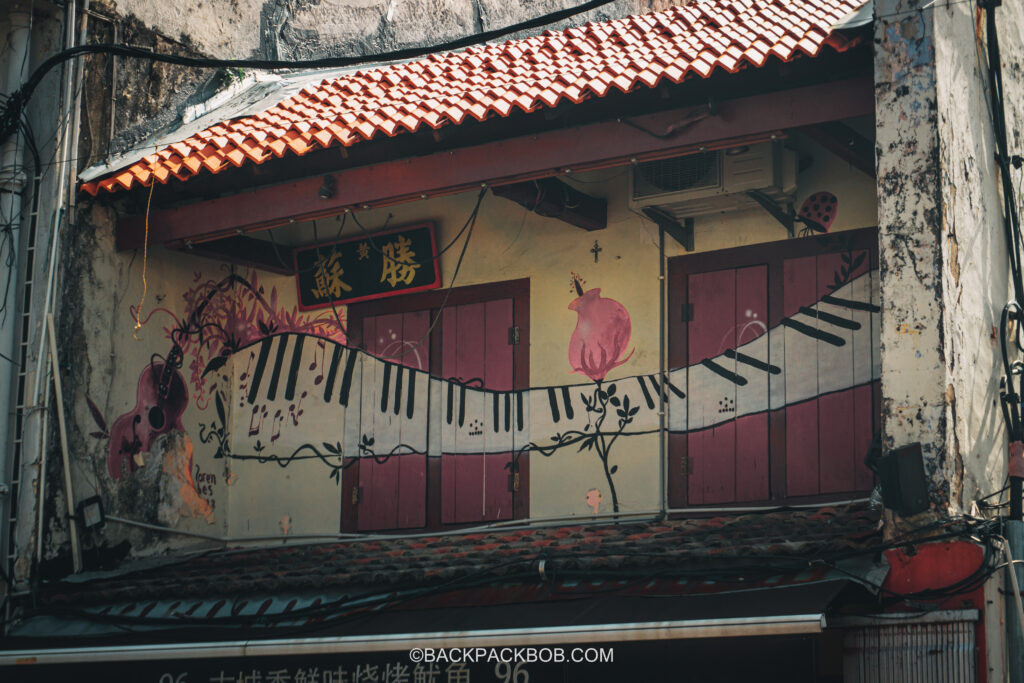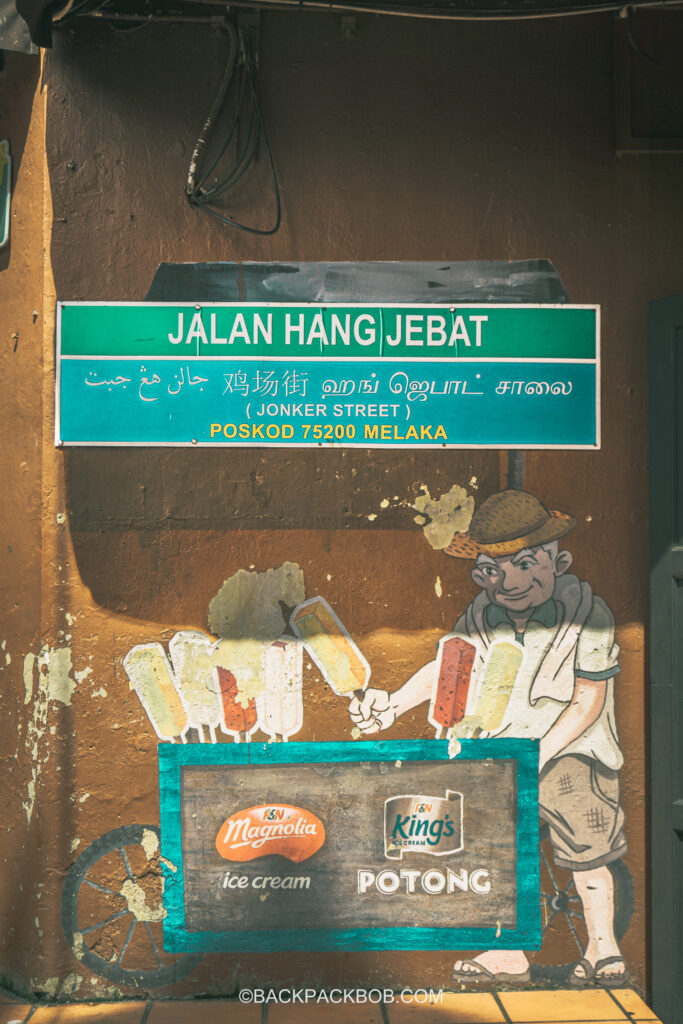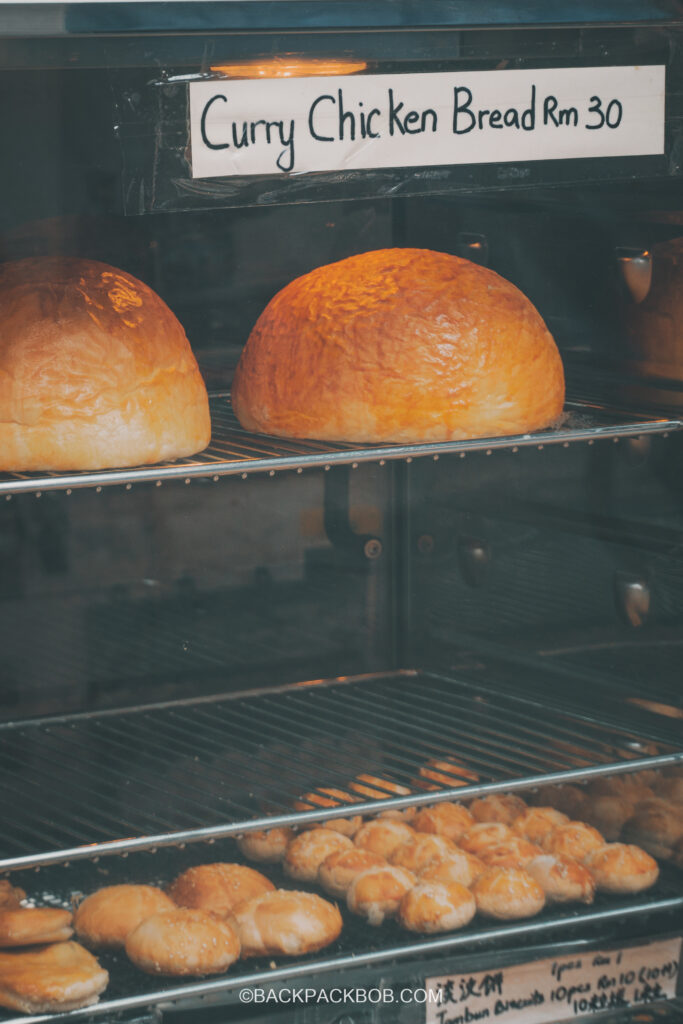 Hotels Near To Jonker Street
The town of Melaka is easily walkable on foot, (full Melaka Guide here). So choosing a hotel in the town centre is recommended. You can walk to Jonkers Street from most hotels in Melaka Town. We stayed at the Cozy Riverside, which was great and budget-friendly. Here are some other hotels which as close to Jonkers Street.
Note: Hotel prices in Melaka have different rates for weekends and weekdays, due to the popularity of the Jonkers Market.
Is Jonkers Street Market Worth Going To
Yes, I highly recommend visiting Jonker Street Market. I've been to many markets in Asia, and Jonkers Street was one of the highlights of my two-week trip to Malaysia. Well to be totally honest, hanging out in Melaka for a few days was the highlight, Jonkers Street was just a part of that.
The market is free to visit, has a great atmosphere, and you're sure to find some tasty snacks and cool souvenirs. If you don't like it, there are some nice bars along the riverfront just a few minutes away.
Other Things to Do in Melaka
Although Jonker Walk Night Market is the main attraction in Melaka, there are many other things to see and do in the city. I recommend staying for at least a couple of nights, as there are many affordable and free activities to enjoy.
Some of the other things to do in Melaka include visiting the historic monuments on a heritage trail, seeing the dutch square or the Malacca Straights Mosque, and taking a boat cruise along the Melaka River in the evenings, which, is right next to the Jokers Street market. I've published a full guide about how to spend 3 nights in Melaka here.
TL;DR. Jonkers Street Weekend Market. In Melaka.
The market is open from 6:00 PM to 11:00 PM (or midnight) on Friday, Saturday, and Sunday. It is very busy, expect crowds and allocate at least one hour to walk the entire street. You can pay with cash, QR, contactless payments, or Wise. There are many snacks such as spiral potatoes, pastries, and sausages, as well as a food area (the prices are higher, but the food is great) food. The market is centrally located in Melaka and easy to walk to from most hotels. It is also open on most public holidays.
Useful Travel Links
My Most Popular Travel Guides
My Favourite Countries, I Have Written About
Book Your Accommodation
The best place to book accommodation in South-East Asia is Hostelworld. Hosteworld consistently has low prices and in recent years they have grown to include private rooms too. It's still the most sociable accommodation booking app. Booking.com and Agoda are good choices too. These sites have the largest inventory of rooms.
Don't Forget Your Travel Insurance
Never travel overseas, without travel insurance. I've seen first hand the consequences of travel without it. Don't be, that guy. These are my go-to companies for insurance.
Other Recommendations
Check out my resource page to discover new and useful travel apps, businesses and websites. These are sites you need to know about to save money, spend like a local, avoid visa hassles, book rooms, find flight deals, and more.