This Guide Was Published In: March 2017
My Most Recent Trip to Malaysia Was: June – August 2019
This Guide Was Last Updated In: June 2023
Malaysia is beautiful. I strongly recommend visiting, if you have to opportunity. Malaysia is located in South East Asia with a rich culture and a vibrant population of 60 million.
From Rainforests to Islands. There is so much for tourists here, to do and see.
A lot has changed in Malaysia after the coronavirus shutdowns. This post is a complete guide to Malaysia and has been updated to reflect what you need to know about Malaysia- in a post-Covid world.
Malaysia is a country which compromises of two land masses. East Malaysia, which is on Borneo Island and West Malaysia which is in continental Asia. There are 1,000km of ocean separating them- flights operate regularly from KLIA. See the map of Malaysia for a visual representation.
Kuala Lumpur is the capital city, built in the heart of what once was- the rainforest. The city has some unique attractions such as the Batu Caves and Petronas Towers. Nature still has a hold of the city with plenty of green spaces, parks, sanctuaries, tree-top walks, wildlife encounters and eco-adventures.
Pristine islands like Langkawi and the Perhentian Islands are amazing beach destinations with scuba diving, snorkelling and many species of sea turtles.
In West Malaysia is possible to see Orangutans and Pygmy Elephants on a hike through the National Park and also in Rehabilitation Centers.
It's a food lovers' paradise with an abundance of street food and markets. Malaysian food takes inspiration from Chinese, British and Indian.
The climate is warm all year round so it's a good idea to pack loose-fitting cotton clothing.

Malaysia
My Knowledge of Malaysia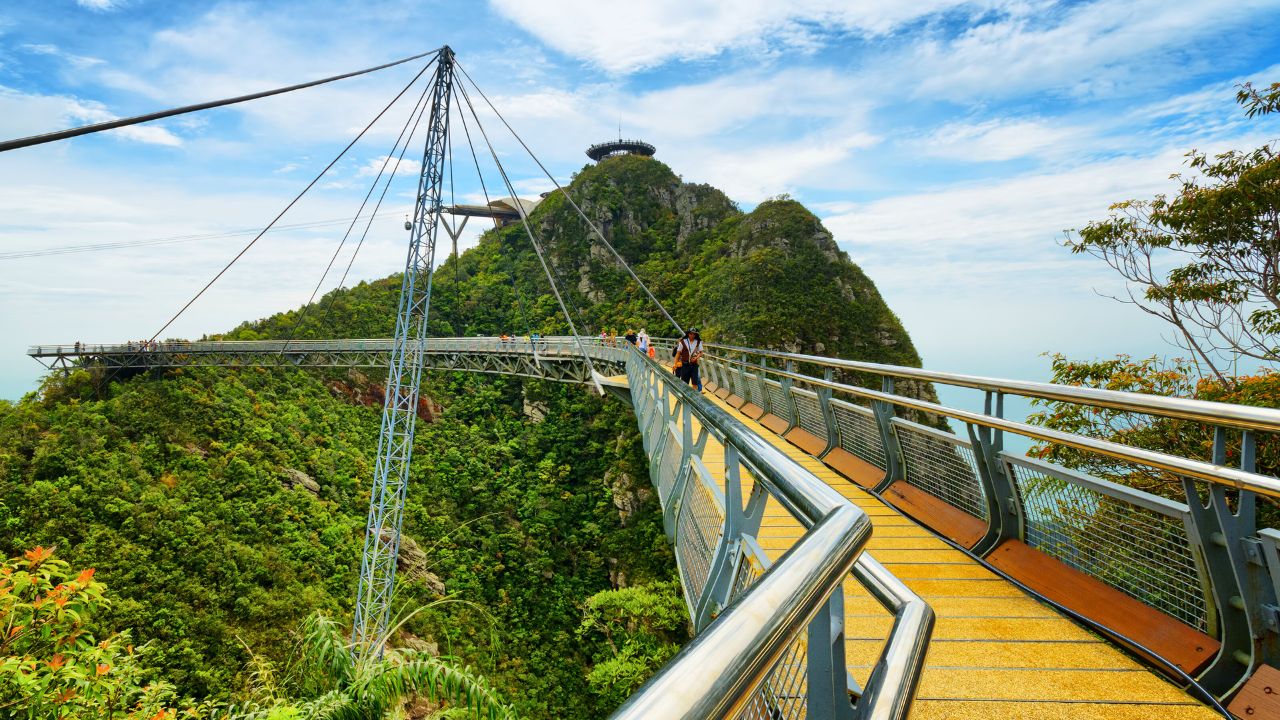 Malaysia is a country I have frequently visited since 2016. I usually travel here a few times each year. Living in Thailand means it's a short trip across the border.
Most of my trips to Malaysia had been to the peninsula usually basing myself in the UNESCO World Heritage Site, of George Town. But in 2023 I decided to explore more of the country which inspired me to cobble together this travel Guide for Malaysia.
Useful to Know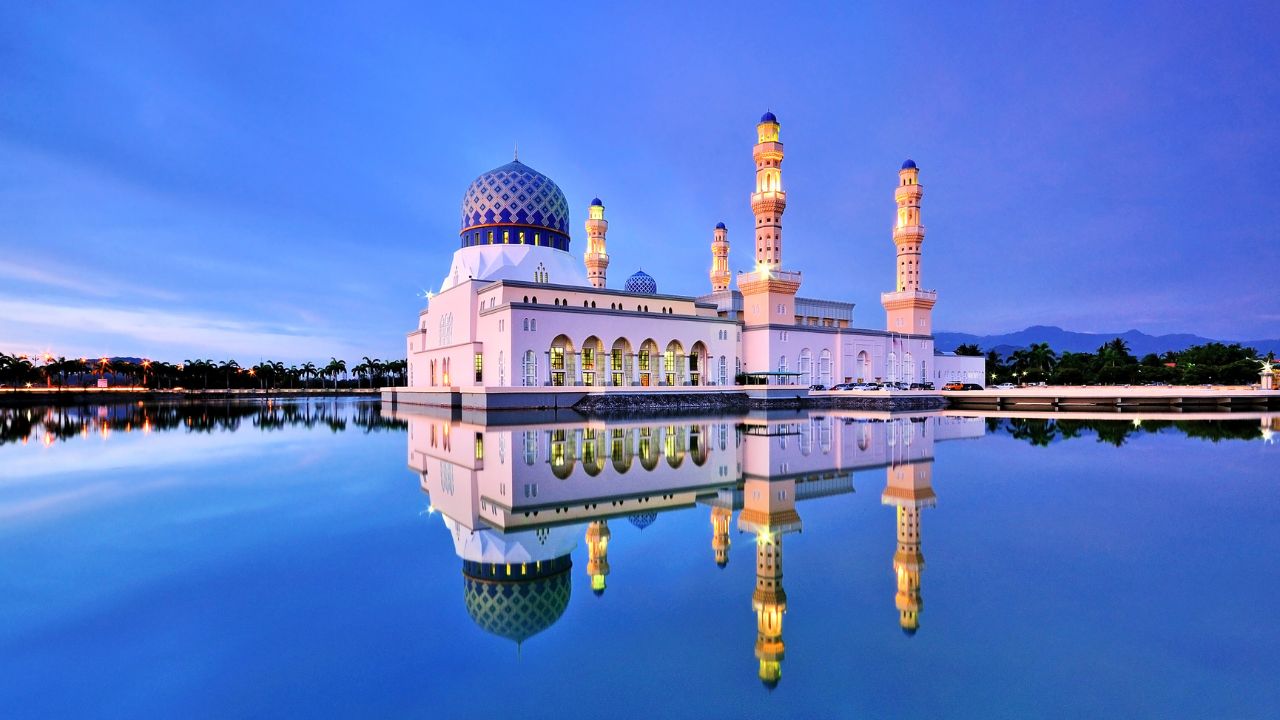 General:
Some useful general knowledge to know about Malaysia, before you visit.
Visas
Tourists travelling on a United Kingdom Passport (and most other nations) can enter Malaysia without a visa for a maximum of 90 days. Other nationalities can check visa requirements here.
Insurance
It is not a requirement to have travel insurance to enter Malaysia, however, I would never consider travelling uninsured. World Nomads are who I'm insured with.
Data
If your phone supports it, it is recommended to download an ESIM before arriving in Malaysia. Free Wi-Fi is available in KL airport and the majority of hotels too. Buying a local SIM card is essential if you want to have data on the go, for things like Wise Payments, Maps, or messaging. There are 3 major network providers in Malaysia; Digi, Maxis and Celcom. Due to the nature of my work, I require a reliable internet connection and always choose an unlimited data package. Celcom have the best deal- RM45 for true unlimited data for 30 days, they have strong 5G coverage in both West and East Malaysia.
Religion and Culture:
Malaysia is a multi-religious country with a population of over 32 million people. The most common religion is Islam, which is followed by over 60% of the population. The second most common religion is Buddhism, which is followed by around 20% of the population. Christianity is the third most common religion, with around 10% of the population identifying as Christian.
The state of Sarawak, located on the island of Borneo, is the only non-Muslim state in Malaysia. The other 12 states are classed as Muslim States.
Sharia Law in Malaysia
Sharia Law is the Islamic law that governs the lives of Muslims in Malaysia. Sharia Laws do not apply to tourists or non-Muslim Malaysians. However, tourists are expected to respect the culture and traditions of the country. This includes dressing modestly and avoiding open displays of affection, especially in public.
LGBT Persons
Malaysia is not a country where LGBT is accepted- in fact- it is technically still illegal. LGBT persons are often discriminated against however there is some leniency towards tourists. Tourists are advised to be discreet about their sexual orientation while in Malaysia.
Dress Code
Tourists, especially women, are expected to dress modestly in Malaysia. Swimwear is acceptable in beach settings, but it is not appropriate to wear it in other public places.
Respecting the Culture
Tourists are expected to respect the culture and traditions of Malaysia. This includes being aware of the religious sensitivities of the country and avoiding behaviour that could be seen as offensive.
Language:
The official language spoken in Malaysia is Bahasa. Bahasa is spoken in Indonesia as well as Malaysia, although the dialects are slightly different. Chinese and English are also commonly spoken in Malaysia.
Hello = Hallo
Ya / Tidak = Yes / No
Thank you = Terimahkasi Ya
Good Morning = Selamat pagi
Beer = bia
Where is…? The Bathroom = Di Mana…? / Bilik Air
Nasi = Rice
Top 5 Places to Visit in Malaysia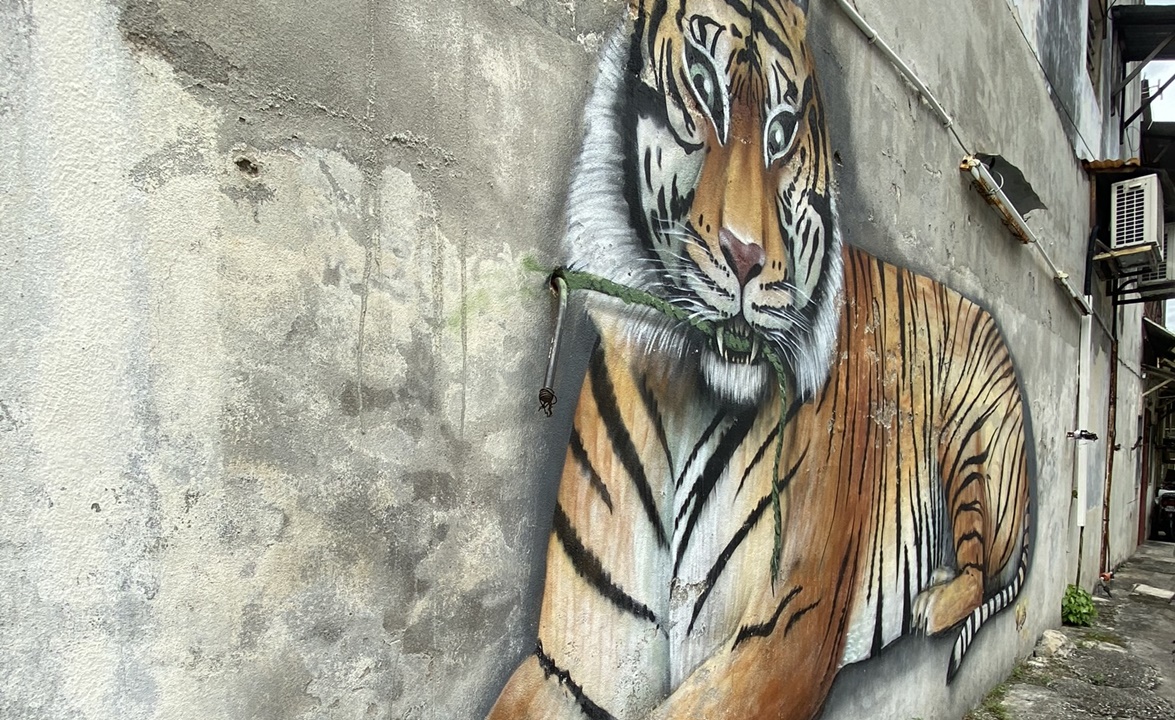 There is a lot to see and do in Malaysia. I've picked out and listed the five top places (must-see destinations) for any first-time visitor. I've tried to add diversity to this list by including areas in different regions, Highlands, Cities, Beaches/Islands, Rainforests… etc.
1. George Town, Penang
George Town is the place I've spent the most amount of time in, in Malaysia. In the times before the coronavirus, I was living in Thailand. The conditions of my then visa required me to make a trip to Penang every 30 – 90 days (crazy I know). I got used to taking the bus from Phuket to George Town- a 14-hour minibus ride. Breakfast and Dinner at the Banana Boutique Hotel and the bus back to Phuket.
2. Melaka
Melaka, situated on the riverbank in southwestern Malaysia, is a vibrant and artistic city known for its rich history as a trading hub. Its architecture, monuments, and people showcase the diverse influences from its past. Visitors can immerse themselves in the city's UNESCO-listed heritage in the mornings, explore captivating street art in the afternoon, and experience the bustling night market.
3. Sabah
Sabah is an often overlooked state in western Malaysia (Borneo Island). The region is home to the oldest rainforest on this planet. Popular attractions include the Kinabalu National Park, which is where the tallest mountain in Malaysia is located. And the Damnum Valley Conservation Area. Borneo (and Sumatra) are the last places on earth where Orangutans live.
4. Cameron Highlands
The Cameron Highlands in Malaysia is a picturesque hill station established by British colonialist Sir William Cameron in the 19th century. This charming destination offers a refreshing escape with its English village-inspired setting, rose gardens, strawberry picking, and vast tea plantations.
5. Perhentian Islands
The Perhentian Islands are the ultimate paradise getaway. Located on the east coast of Peninsular Malaysia the island have clear waters for snorkeling and a tropical vibe. The islands are protected by the National Park and serve as a breeding ground for many species of turtles. They can be seen laying eggs on the beaches from June to October.
Bonus(6): Kuala Lumpur
Kuala Lumpur, often shortened to 'KL' is the capital city of Malaysia. It's somewhere you will visit on a trip to Malaysia because of its usefulness as a transport hub. Domestic flights in Malaysia generally fly in and out of KL only.
Top 5 Experiences in Malaysia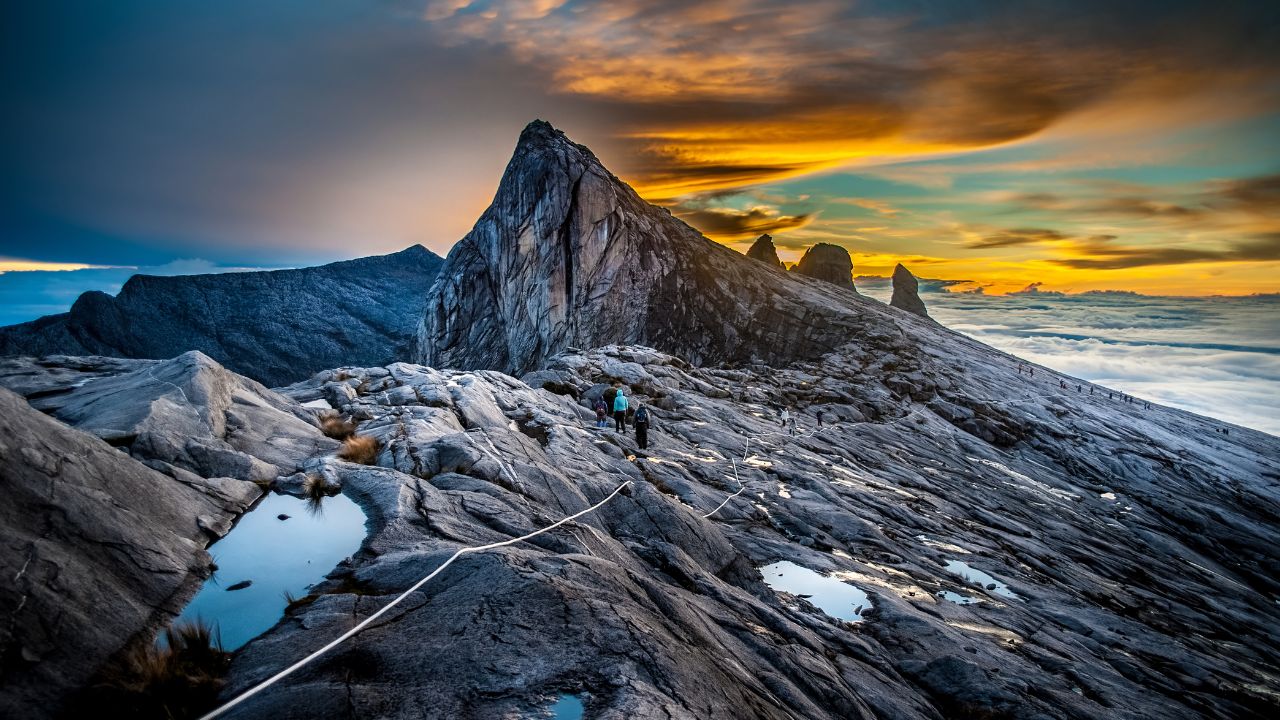 There is no shortage of activities in Malaysia. The county is perfect for adventurous and active travellers. Climb Malaysia's tallest mountain, a two-day hike to the top of Mount Kinabalu. Tour the numerous National Parks. And there is an abundance of wildlife, Orangutans and Pygmy Elephants are two species which are only found living in Malaysia.
1. Mount Kinabalu National Park
Mount Kinabalu is the highest peak in Malaysia you'll need a climbing permit to hike this mountain which is situated inside a National Park. Fees increase each year and it currently costs RM400. You'll need a guide to hike with and the climb can be done in two days, although three days is more comfortable.
2. Borneo Orangutan Tour
The Orangutan is an endangered species due to deforestation in the rainforests. There are an estimated 100,000 left in the wild and another 5,000 in rehabilitation centres.
3. Kilim Mangrove Tour
Kilim National Park is on Langkawi Island. You can book a boat tour while on the island of Langkawi or reserve a tour in advance online. It is also possible to charter a private boat. The cost is RM250 per hour, but lower rates can be negotiated for longer trips. Visit the Bat Cave, Crocodile Cave and see the Langkawi Eagles.
4. Mantanani Islands Snorkeling
Get off the beaten track in Malaysia. The Mantanani Islands are regarded as one of the best snorkelling sites in South-East Asia. The corals and reefs are full of life and it is possible to see Hawksbill Turtles off the coast.
5. Jonker Street Night Market
The biggest night Market in South East Asia. The Market is open on Friday and Saturday Nights and has some of the most delicious street food I have ever tasted- not one to be missed.
Money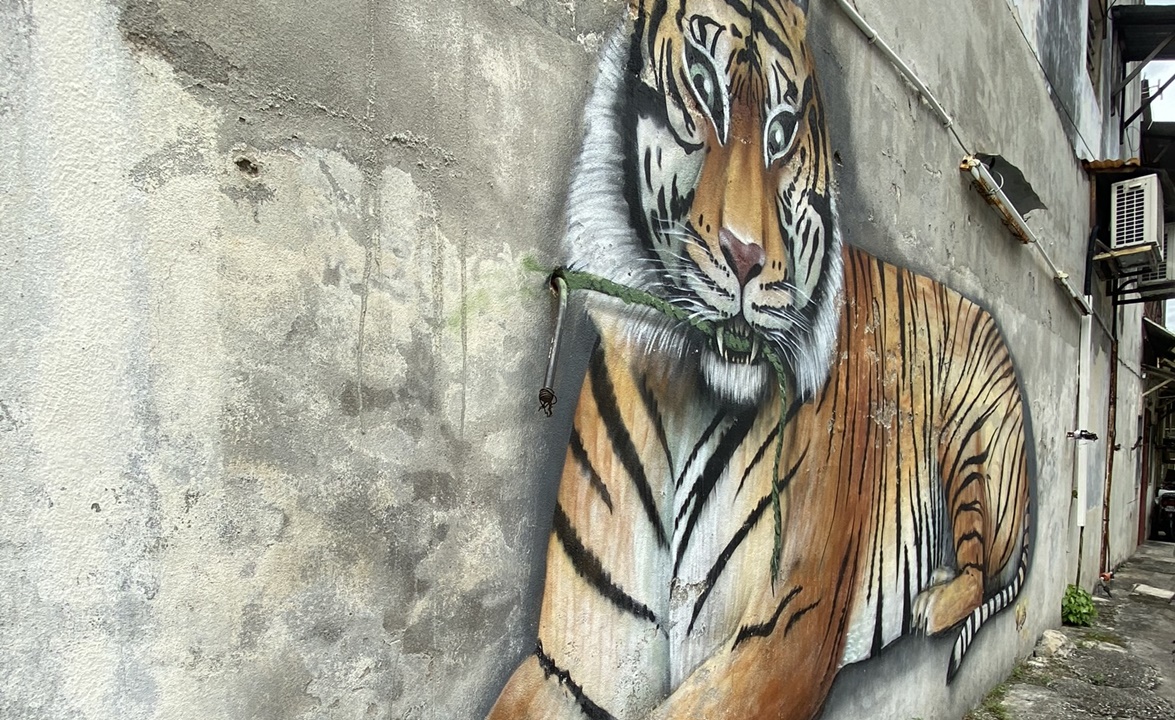 Wise App
It is strongly recommended to download and install the Wise app before travelling to Malaysia. The wise app includes a pre-paid debit card which can be used to spend like a local in Malaysia. The debit card is free and pairs with your wise app. You can use a local Malaysian bank account to store your Ringgit avoiding any currency conversion fees and allowing you to track your spending in a visual form. You can make ATM withdrawals, and use contactless payments completely free. Learn more about using Wise to pay for your travels here.
Currency
Malaysia Uses the Ringgit (MYR/MR). There are 100 Sen (formally cents) in one Ringgit, although sen coins are now rarely used due to their low value. Malaysia has used the Ringgit since their independence from Britain in the 1970s. There are 6 domination of bank notes (RM100, RM20, RM5, RM50, RM10, RM1). There are 4 denotations of coins (20 Sen, 50 Sen, 5 Sen, 10 Sen). RM1000 and RM500 notes were removed from circulation in 1999 to combat money laundering and are no longer legal tender.
10 US Dollars = 46 MYR | 10 GB Pounds = 56 MYR | 1000 THB = 130 MYR (todays exchange rates)
Dual Pricing
Dual pricing is common in Malaysia. This is where different pricing structures are in place for foreigners and locals. The price difference can often be 200% more for foreigners. The lower pricing is available for Malaysian residents who have a MyKad (Malaysian ID Card). Foreigners are charged more at National Parks and for tour and travel services. Hotel prices and restaurant prices should be to same for all.
Tipping
Malaysia is in the infancy stage of tipping. It is generally not expected to tip in Malaysia, but it is not considered rude if you choose to either. There are some circumstances where tips are more appreciated, such as private tour guides, captains and drivers. It is acceptable to leave a small tip for servers in a bar or restaurant setting. There is no set amount or percentage that you should tip.
Travel Costs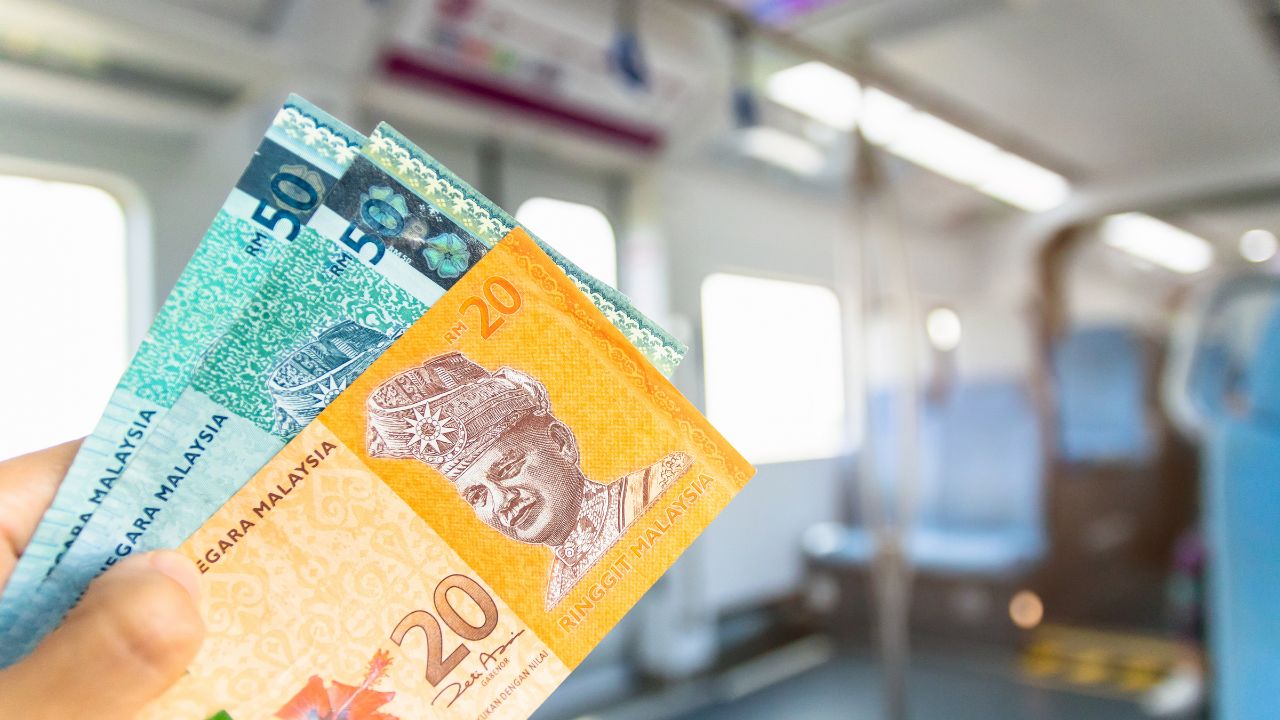 Prices have risen drastically in Malaysia since the country re-opened from the coronavirus shutdowns. Some areas in Malaysia are significantly more expensive than others. Borneo has higher costs than Peninsula Malaysia, as do Islands such as the Perhentians'. Langkawi has inflated prices due to its popularity with tourists. Areas like George Town, Kuala Lumpur, Ipoh and Malacca have lower costs.
Costs of Getting Around
Domestic flights in Malaysia are inexpensive. Routes between East Malaysia and Borneo cost around RM40 on average. Routes to Langkawi or Penang (from KL) are the most expensive, costing closer to RM100. Other domestic routes are usually priced between RM40 – RM100. Air Asia is the cheapest carrier. Prices fluctuate deepening on the season.
Motorbike Rental Costs
It costs between RM20 to RM30 to rent a scooter in Malaysia. The price varies depending on the age and model of the bike and how good your haggling skills are. Lower rates can be negotiated if you are renting a scooter for longer periods of time.
There are some areas such as Kuala Lumpur where it is unnecessary. But in places like Penang and Langkawi, it is essential to use a bike to get around like a local.
The price varies depending on the age and model of the bike and how good your haggling skills are. Lower rates can be negotiated if you are renting a scooter for longer periods of time.
Never ridden a scooter before, here's my in-depth guide to riding a scooter for the first time. Make sure to have a valid license (with IDP) and travel/medical insurance before renting a scooter. Make sure to wear a 3/4 Helmet as a minimum.
Tour and Activity Costs
Group tours in Malaysia cost around RM50 to RM100 per person. Some activities have a much higher cost and should be budgeted for separately. Examples include; Hiking Mount Kinabalu (RM1500). Overnight trek with Orangutans in Borneo (RM1500), volunteering at a coral and turtle rehabilitation project for two weeks (RM2500) or Scuba Diving (RM550).
Other activities such as the Langkawi Sky Bridge cost RM50, and the Batu Caves in Kuala Lumpur are free.
National Parks have entrance fees which cost RM5 – RM15.
Food and Drink Costs
The food in Malaysia is fantastic, with flavours inspired by Indonesia, China, India, and Britain. Street food is very affordable (don't miss the Melaka Street Food Market). Small portions, skewers, and snacks all cost under RM5 each.
Malaysia has restaurants at all price points. However, a typical meal in a traditional Malay restaurant costs around RM20. Western meals often lack quality and are much more expensive. If you can, try to sample the local cuisine.
Alcohol in Malaysia is more expensive than in other countries due to the country's strict alcohol consumption laws and the majority Muslim population. Carlsberg and Heineken are the most common brands. There are no Malaysian beers. A beer from a convenience store costs around RM15, and draught beer in a bar can cost up to RM50. Be sure to check the price before you order, as alcohol prices are often not printed in Malaysia. Cocktails cost around RM50, and happy hours are common in tourist areas.
If you're in the mood for coffee, a latte from a local shop costs around RM15.
Accommodation Costs
Hostels in Malaysia are affordable and cost around RM35 a night on average. The cost of budget hotels has dropped in recent years while the prices for hostels have risen. Budget hotel rooms, for two, can be booked for around RM50 a night. While two beds in a hostel will cost around RM70.
Luxury accommodation in Malaysia is very affordable. You can book a private villa with a private swimming pool for around RM900 per night (USD $200). Some examples of luxury villas in Malaysia include The Datai Langkawi, The Andaman Langkawi, Pangkor Laut Resort, and Shangri-La's Rasa Sayang, Penang.
VRBO is becoming very popular in Malaysia as a platform to book homestays and private accommodation at the lowest rate.
Visa Costs
RM0 (Free From Most). Most countries can enter Malaysia (for tourism purposes) without a visa. British Passport Holders can enter Malaysia for 90 days visa-free. If your country requires a visa (check more details here), then the cost should not exceed RM20.
How Much to Budget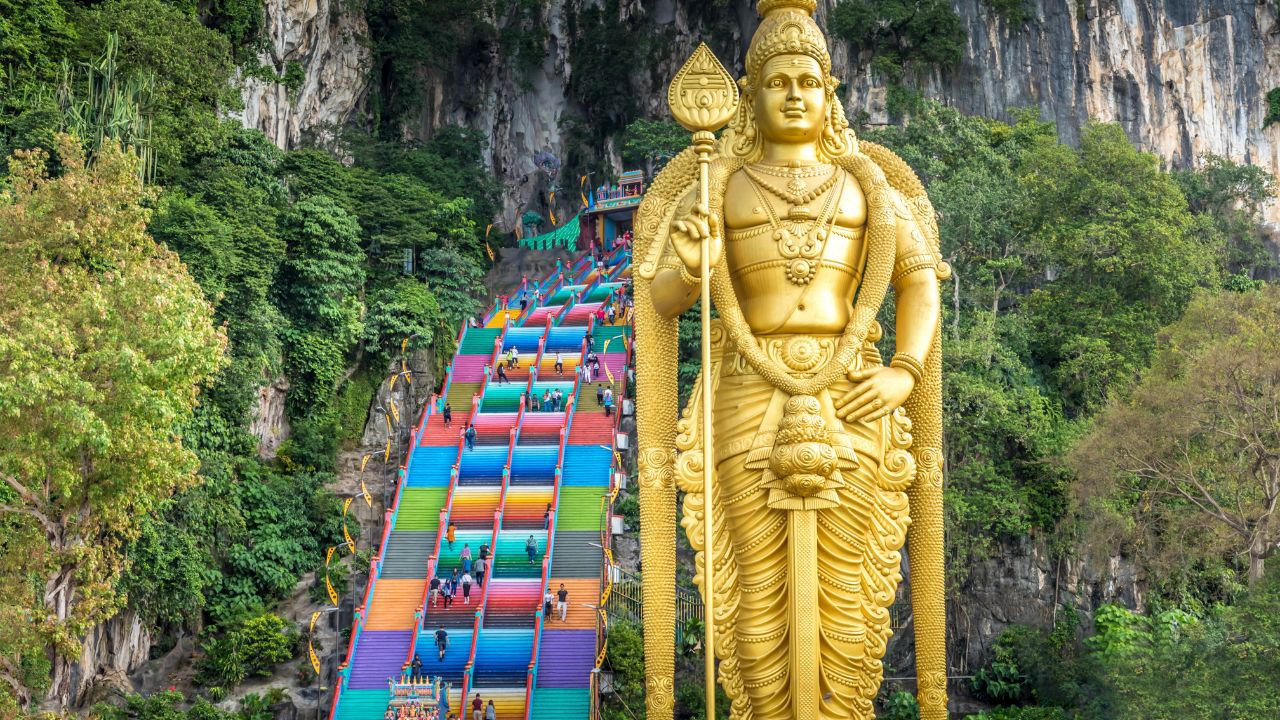 I budgeted RM 1,200 per week for my trip to Malaysia. This included the cost of accommodation, food, transportation, and activities. But did not include return flights. I spent a total of RM3,000 for my two-week trip, which is an average of RM200 per day. This is a standard budget that is suitable for most people.
Note: It is only cheaper to stay in hostels if you are travelling solo. If you are travelling as a couple or a group, private hotel rooms will always be cheaper. However, staying in hostels can be a great way to meet other travellers and socialize.
If you are planning on doing any once-in-a-lifetime tours, such as orangutan tours in the rainforest or private boat tours in the Kalim National Park, you will need to budget for those separately.
Use the chart below to figure out how much you'll need to budget for a trip to Malaysia.
Level One: (ACAP)- Traveling, as cheaply as possible. I don't recommend you do this unless your goal is to spend as little as possible. This budget will mean sacrificing a lot of activities.
Level Two: (Recommended For Most) My Recommended Budget. You are smart with money, choosing value rather than the absolute cheapest option.
Level Three: If money is no object utilize taxis to get around the country. Stay in private beach villas, and embark on the best excursions, on a private basis.
Transport and
Scooter Rental
Accommodation
Entertainment
Food and Drink
Total
Daily Budget
Level One
RM30
RM35
RM30
RM30
RM 115 – P/Person
RM 200 – P/Couple
Level Two
RM65
RM60
RM100
RM50
RM 275 – P/Couple
Level Three
RM300
RM900
RM700
RM200
∞
RM1,500 – RM2,500
Best Time to Visit Malaysia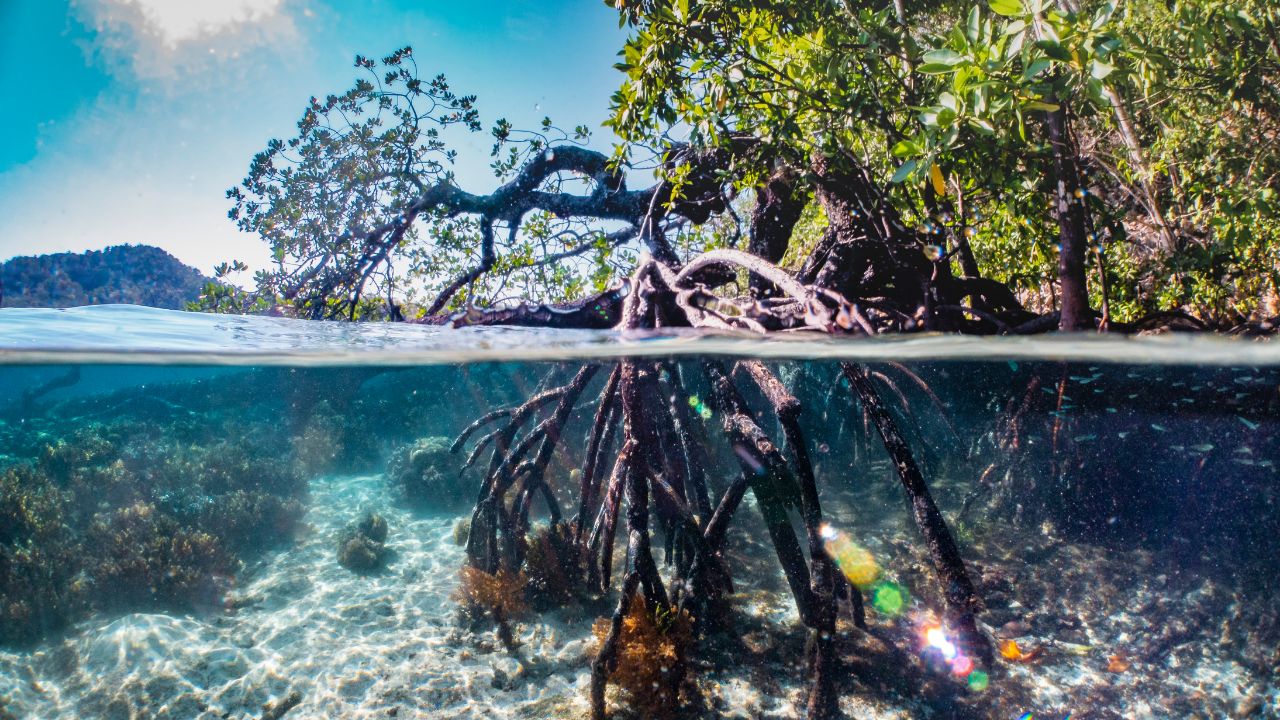 The best time to visit is during the dry season, which runs from March to early November. During this time, there is less rain and the weather is more pleasant. However, it is still possible to visit Malaysia during the rainy season (November to February), as the rain is usually short-lived and the country is still beautiful.
The climate in Borneo (East Malaysia) and Peninsular (West Malaysia) can vary from one another. In general, the west coast of Peninsular Malaysia is drier than the east coast.
Here is a more detailed breakdown of the best time to visit Malaysia:
December to February: This is the peak season for tourism in Malaysia. The weather is warm and sunny, and there are many festivals and events taking place. However, prices are also higher during this time.
March to May: This is the shoulder season in Malaysia. The weather is still pleasant, but there is a chance of rain. Prices are lower during this time, and there are fewer tourists.
June to September: This is the dry season in Malaysia. The weather is hot and sunny, and there is very little rain. This is the best time to visit Malaysia for outdoor activities such as hiking, diving, and sailing.
October to November: This is the shoulder season in Malaysia. The weather is still warm and sunny, but there is a chance of rain. Prices are lower during this time, and there are fewer tourists.
Weather in Malaysia
Malaysia is a tropical country with a warm and humid climate year-round. There are four seasons, which are usually grouped into two, called the 'Dry Season' and the 'Hot Season'. The temperature does not fluctuate a great deal between seasons. Temperatures are usually sitting between 23°C to 30°C. Be prepared for all weather conditions.
Times to Avoid Malaysia
The monsoon season: May to September on the west coast of the Peninsular and November until March on the East Coast of the Peninsular. Should be avoided if possible. Especially if you plan to include beaches, snorkelling, scuba diving or boat trips in your itinerary.
Ramadan: Muslims is the majority population in Malaysia, so Ramadan is of huge cultural importance Eid al-Fitr is the festival which marks the last days of Ramadan. It's likely prices will increase and your travel will be disturbed by mass tourism and business closures.
Major Festivals in Indonesia
Festivals are a big deal in Malaysia. I learned this the hard way when I tried to travel by land, from Thailand to Malaysia during a national festival. It usually takes one hour or so, to cross the border. On this occasion, it took six! Try to plan your travel to avoid public holidays if possible. Malaysia has an enormous population and domestic tourists will descend on the popular attractions.
There are also a bunch of regional festivals such as the Thaipusam Festival- a Hindu festival held at the Batu Caves in Kuala Lumpur.
Eid Al Fitr (Hari Raya Aidilfitri) (End of Ramadan)
Eid marks the End of Ramadan- this is a huge festival in Malaysia and other Muslim Countries. Shops, businesses, and restaurants are all closed for around one week. Those working in tourist areas will return home and the transport route will be completely booked up. Try to avoid travelling to Malaysia during this festival, unless you want to actively partake in the celebrations.
Wesak Day
Wesak Day or 'Hari Wesak' in Bahasa is a two-day Buddhist celebration held in May. It is a celebration of Buddha's birthday. The festival is also held in other Buddhist countries such as Thailand.
National Independence Day
Malaysia celebrates its Independence Day on 31 August every year. It marks the day when Malaya became independent from the British Empire in 1957. The day is a public holiday and is celebrated with official and unofficial ceremonies and observances across the country.
Deepavali
Deepavali or Diwali is a Hindu festival, otherwise known as the 'Festival of Lights'. It's a national holiday in Malaysia and is usually celebrated in November.
Christmas/Chinese New Year
Christmas is celebrated in Malaysia due to its historic roots. There is also a large number of Malaysian Christians, especially in areas of Borneo.
Chinese new year is celebrated in Malaysia and can be a disruptive time to travel, not only domestically- but also internationally around large parts of Asia and South East Asia.
How To Get Around in Malaysia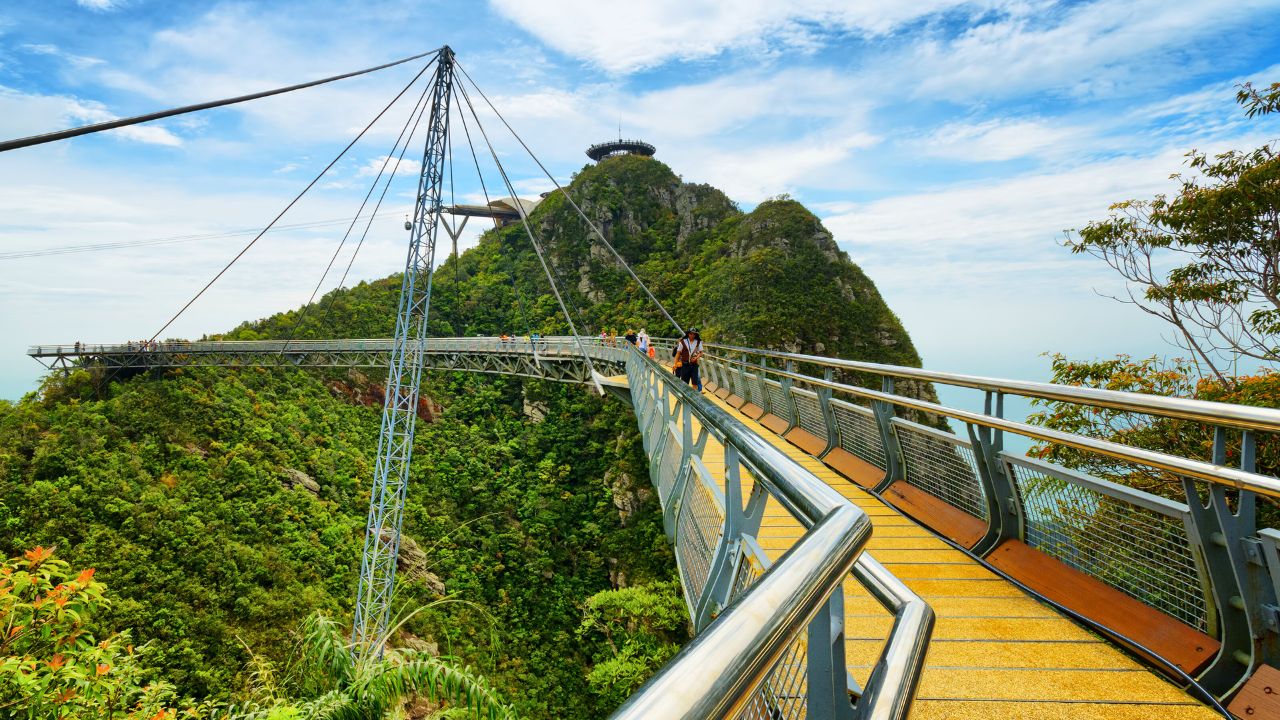 Public Transport
Malaysia has a well-developed transportation system, including airports, trains, buses, and taxis.
It is recommended to use 12GO to book long-distance bus routes around Malaysia. Skyscanner is great for flight tickets. KTMB is the official booking site for train tickets in Malaysia.
Public transport is good in Kuala Lumpur- there are light rail, commuter rail, and monorail train services to get anywhere in the city- along with a huge bus network too. In other cities such as George Town the bus network is simple and easy to use.
It is common to take domestic flights to get around Malaysia (Peninsula and Borneo). Most flights depart and arrive at Kuala Lumpur International Airport (KLIA) which serves as a transport hub. AirAsia is the largest airline and 100% of the flights in and out of KLIA2 are operated by them. There are over ten other budget carriers in Malaysia meaning flight prices are competitive and affordable.
Trip.com has proven to me, to consistently offer the lowest prices for flight tickets in South East Asia. Flight tickets cost around RM40 to RM200 but vary depending on the route and season.
The bus network in Malaysia runs like clockwork. It is very easy to connect from one destination to the next. There are multiple bus companies operating in Malaysia. I like to use this website to search for and book bus tickets. Bus tickets cost between RM10 to RM50 depending on the route.
The long-distance busses in Malaysia are very comfortable with near lie-flat seats and an entertainment screen.
Short-distance busses operate in popular towns such as Penang and Langkawi. But I recommend riding a scooter to explore destinations- if it's a viable option for you.
Trains
In Borneo, there is one railway line operating from Sekretariat to Tenom. In Peninsular Malaysia there are two main railroads- both starting in Singapore. One line runs along the east coast and the other runs along the west coast. The western line also connects to Thailand, at Butterworth Station.
KTMB is the official booking site for train tickets in Malaysia and prices can be checked on their website for exact routes. On average tickets cost between RM25 to RM75 depending on the distance travelled.
You can use taxis or private cars to travel long-distance from one place to another in Malaysia. For example to get from Melaka to Kuala Lumpur, a journey this distance would cost RM450. Prices are not overly expensive, exact rates can be checked here.
For short distance Taxi rides it is best to download the Grab Application. It is a clone of Uber and is commonly used in Malaysia and South East Asia. Drivers often will not switch on the meter and will demand a (high) fixed price from tourists. Using Grab allows tourists to take back control and get a fair price for a taxi ride.
Ferry's
You might need to take a boat in Malaysia to get to places such as Langkawi Island or the Perhentian Islands. Boats are usually safe- although take precautions in poor weather. Operators are known to disregard safety and operate services in bad weather. Some ferries such as the Penang to Butterwort Route are completely free.
Rent a Scooter
Renting a scooter is recommended, providing you have experience and are licensed. It's a great, and inexpensive way to get around places like Penang or Langkawi. It's not needed in cities like Kuala Lumpur. It is not advised to ride long distances on a scooter.
It is not needed to rent a car to get around Malaysia. The long-distance bus and rail routes are much cheaper and more convenient. If you still want to rent a car it is recommended to use this company, where you can collect the vehicle at KL International Airport. Never leave your passport as a deposit for any vehicle rental.
Best Food to Eat in Malaysia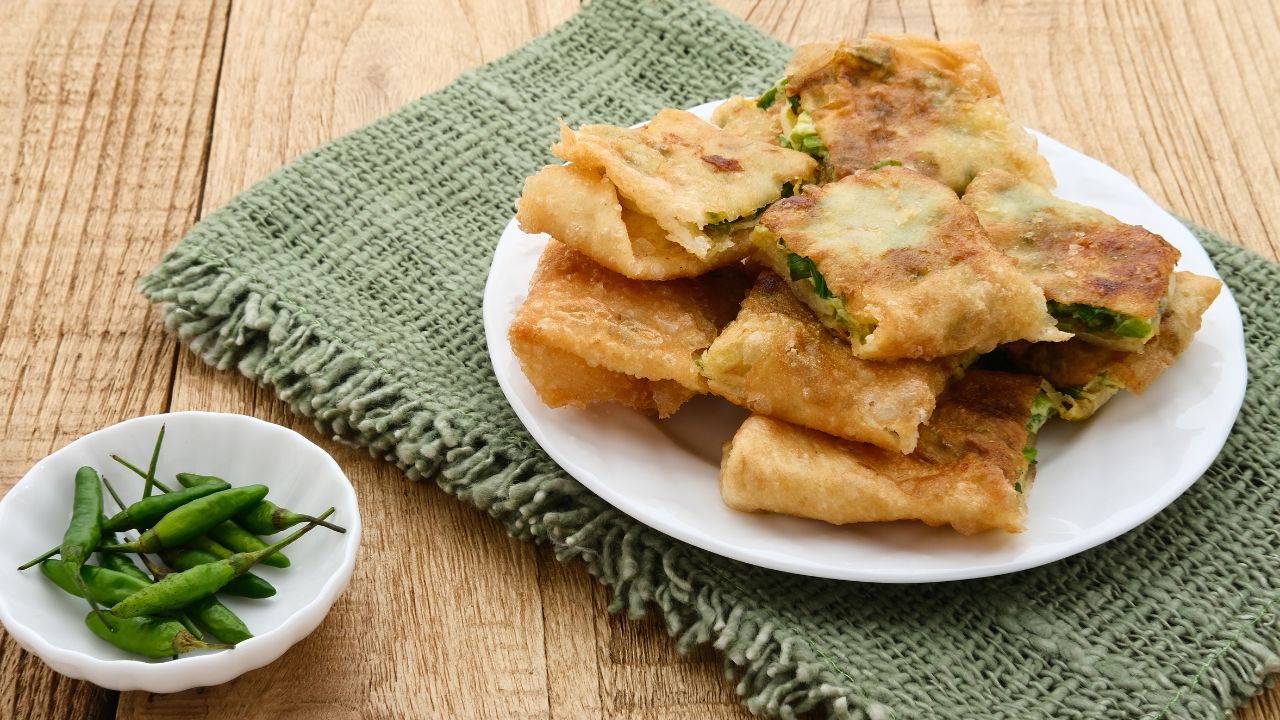 The Malaysia Cuisine is one of the best in the world. Controversially, I think the food in Malaysia is better than the Thai food. The food is inexpensive, delicious and everywhere! Taking inspiration from Chinese and Indian dishes- Malay food is similar to, although better than Indonesian food.
Nasi Goreng: Nasi means rice, and Goreng means fried. Nasi Goreng is literally just fried rice. Inspired by Thailand, yet somehow the Malaysians cook a tastier, less greasy version of this classic Asian dish.
Murtabak: Or 'Mahhbok' this is my favourite food. Ever. From any country. Seriously this is delicious. Some places make it better than others. It's a thick crispy pasty filled with scrambled eggs and usually topped with mozzarella cheese. It's fried in a ton of oil so as tasty as this Malaysian snack is- I can't eat it often!
Nasi Lemak: Nasi lemak is a popular Malaysian dish made with rice cooked in coconut milk and served with a variety of side dishes, such as hard-boiled eggs, meat curries, seafood, and vegetables. It is a hearty and delicious meal that can be enjoyed for breakfast, lunch, or dinner.
Maggi Goreng: Maggi Goreng is a Malaysian fried noodle dish made with instant noodles, eggs, vegetables, and spices. It is a popular street food and can be found in many mamak stalls throughout the country.
Rendang: Rendang is a Malaysian dish made with meat, coconut milk, and spices. It is typically slow-cooked until the meat is tender and the sauce is rich and flavorful. Rendang is a popular dish for special occasions and is often served with rice.
Roti Canai: Roti canai is a popular Southeast Asian flatbread made by repeatedly folding and flattening the dough. It is typically served plain with curry, but can also be filled with savoury or sweet ingredients.
Vegetarian in Malaysia 
Vegetarian food is easy to find in Malaysia, especially in major cities like Kuala Lumpur and Penang. There are many vegetarian restaurants and cafes, as well as vegetarian options available at most non-vegetarian restaurants. Here is a useful guide for finding Vegetarian food in Malaysia.
Here are some things that a vegetarian tourist should know before visiting Malaysia:
Be sure to ask if curries and soups are vegetarian, as some may contain meat stock, fish broth or fish/squid sauce.
There are many vegetarian restaurants in Malaysia, but they may not be as easy to find in rural areas.
Be prepared to explain your dietary needs to the restaurant staff. It is easily understood as the word for vegetarian is the same in English and Bahasa Malay. To inform a server "I am a vegetarian" in Malay, you can use the phrase "saya seorang vegetarian".
Where to Stay in Malaysia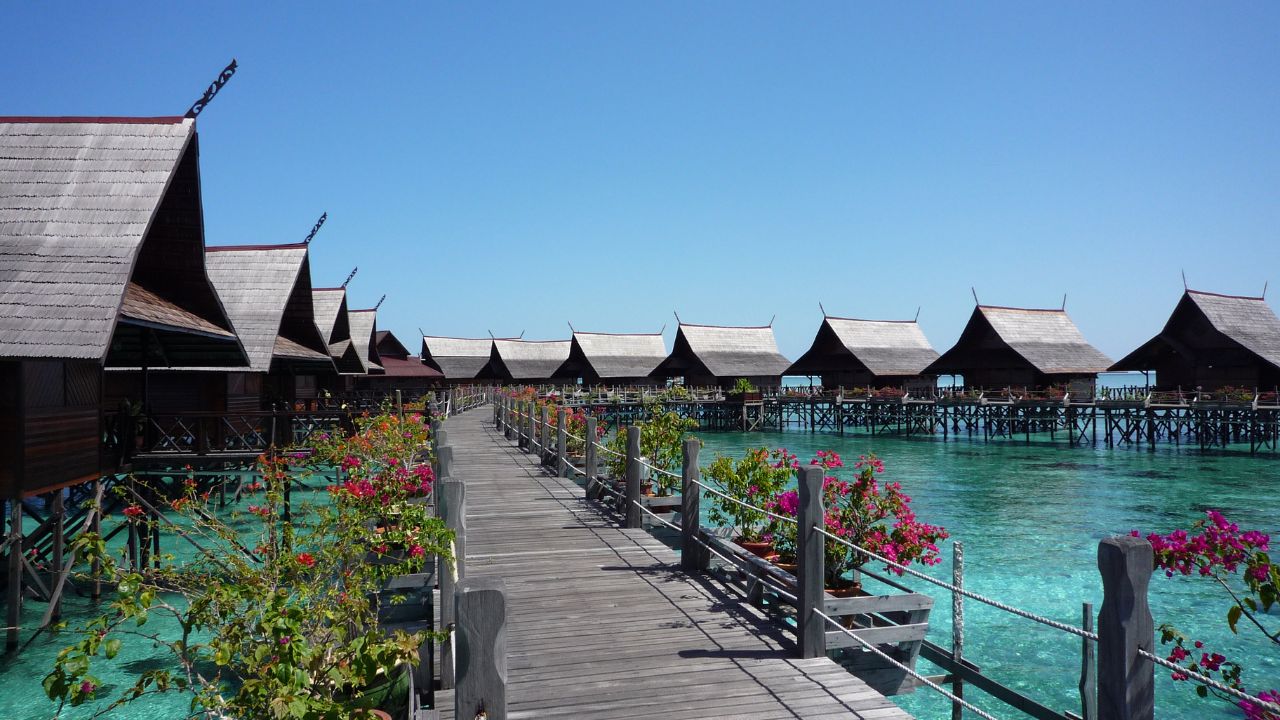 I've had the pleasure of staying in quite a few hotels in Malaysia, over the years. This is a list of all the hotels I've stayed in and would recommend. (There have been a lot of bad hotels too, which are not on this list)😅 There are also some notable and iconic hotels.
How to Stay Safe in Malaysia
Malaysia is generally regarded as a safe country to travel to and is welcoming towards foreign tourists.
Scams
The 'currency exchange' scam is still common in Malaysia. This is where someone will offer to break your large bills into smaller ones or offer to exchange your currency at a higher exchange rate. The scam works by exchanging your genuine bank notes for counterfeits. Never exchange money on the street always use a licence currency exchange (or download the Wise app)
Theft
Petty Theft, Bag Snatching and Pickpocketing are not common in Malaysia- although it is still recommended to take usual precautions such as not leaving belongings unattended, on the beach or at a bar.
Disease
Malaria still exists in Malaysia but is less common in tourist areas. Dengue fever is common and is transmitted by mosquitos. To avoid getting bitten, wear long sleeve loose fitting clothing in the evenings and make sure to wear a deet-based repellent.
Wildlife
Macaques Monkeys are absolute bastards. They can be aggressive and they can bite. The Monkeys will take anything they can get their hands on- do not openly bring food or drink into areas with Monkeys. Make sure to keep it in a closed backpack.
Emergency Services
The phone number for emergencies in Malaysia is 999, call this number for Police or Ambulance services in an emergency situation. 994 is the emergency number for the fire service.
Tourist Police can be contacted at 03-21496590 for non-emergency situations.
My Top 5 Highlights from Malaysia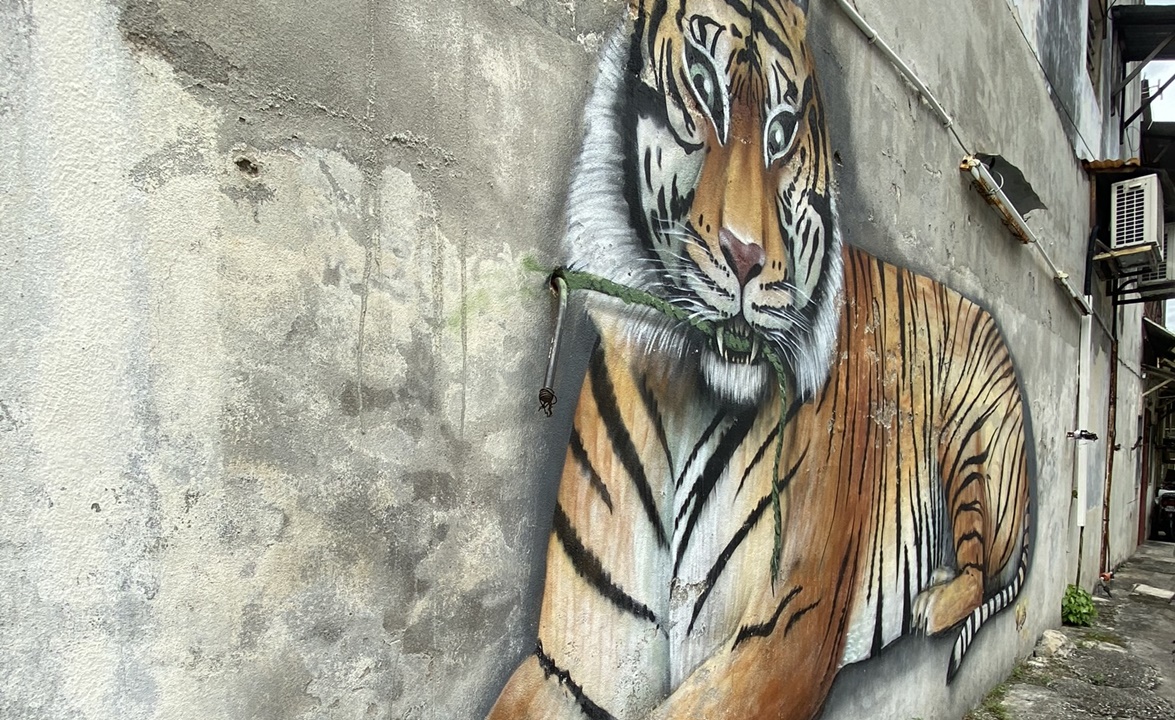 1. The Food
Now I am sure most people will disagree but for me, the best food in the world is found in Malaysia. And this is coming from someone who lives in Thailand- the grass is always greener, eh?
2. The Banana Boutique Hotel
I've lost track of the number of nights I spent in the Banana Boutique Hotel.
3. Penang Open Top Tour Bus
My first experience of Malaysia! It was my first visa run from Thailand- I had 12 hours in Penang before the bus would bring us back. I booked an open-top bus tour of the city without realising it was a hop-on, hop-off type tour!
4. Kuala Lumper Airport
With more than 10 overnight stays in KLIA- I know this place like the back of my hand. It might seem crazy to some, but I feel a sense of bliss and carefree when I'm hanging out here.
5. Street Art Photography
One of my first introductions to Malaysia. The street art is so noticeable, especially around George Town.
These are my favourite companies to use when I travel. They consistently have the best deals, offer world-class customer service and great value, and overall, are better than their competitors. They are the companies I use the most and are always the starting point in my search for travel deals.
Useful Resources/Apps for Malaysia
Take a look at each one of the companies listed here, if you are not already familiar with them. These are the essential apps, websites, guides and more. These services will help you on your travels in Malaysia in all sorts of ways.
Malaysia Travel Guide: Related Articles