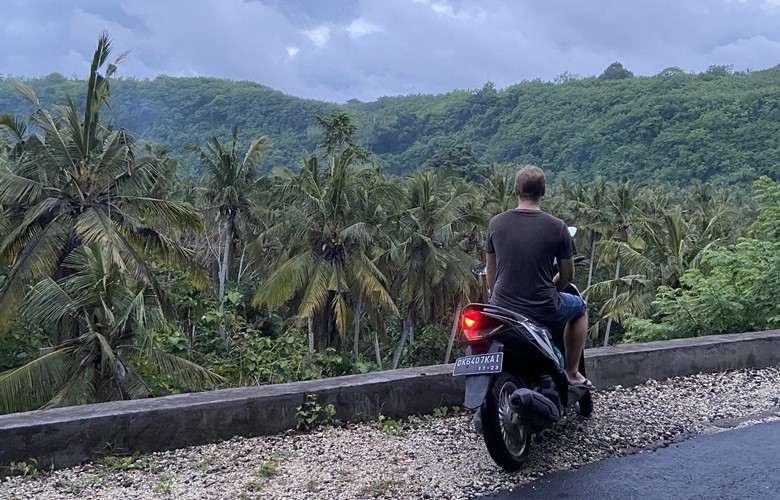 Hello World. I'm Robb, better known as Backpack Bob.
I am a Budget Traveller, a Blogger, an Entrepreneur, and an Alcoholic.
Welcome to my travel blog. I have travelled to over 36 countries and counting. During my time I have accumulated so much insider information, photos and memories. I am finally getting round to publishing and sharing my travel secrets with you. The main focus of my travel blog is to provide in-depth, first hand, reliable destination information and insider tips- I want to help travellers save money and travel smarter.
I am the founder of BackPackBOB and during my time spent on the road travelling planet earth, I have grown this travel blog into something unique. My mission is to help travellers from all over the globe by providing up to date information about popular tourist sites and attractions- and some off-the-beaten-track secret locations too. I want to help people travel smarter, easier and cheaper. Over the years I've put an endless amount of hours, blood, sweat & tears into building this travel blog. Not to mention the amount put in financially. I have partnered with travel companies from all corners of the globe to help them grow their business, through my love for travel.
Tell Me More
Some travellers like partying, and that used to be me. In fact, that's how my journey started, at the age of 19 years old- I found myself travelling through European holiday resorts picking up cash in hand bar work to fund my travelling and, (and drinking) habits. But that was a long time ago and that's not for me anymore.
Nowadays I'd rather spend my money on plane tickets, remote hotels with postcard-perfect views, cross-country bus tickets, and snorkelling trips in the Bahamas. A delicious meal from a street hawker in Thailand, or a tender steak on a Texan ranch. Gone are days of travelling to party. I travel for the experiences, the friendships, the socialising, the remote beach huts and the life long memories.
I have been lucky enough to have the opportunity of travelling through many countries, mostly in Asia, especially in the south-east. I have experienced some crazy s*** in my time. I've visited exotic islands, hiked mountains, explores waterfalls caves and so much more. But I remain thankful I've had opportunities to visit so many beautiful and crazy places.
I remember before my first international trip while researching online all the places I was dreaming about visiting. Travel blogs were such a useful resource for me. Before I left to travel I knew, I had an urge to do the same. I had to document my experiences to help get information about these awesome destinations to others.
I help people just like you to travel easier and smarter. With easier access to knowledge and first-hand information, you can travel like never before. I answer your questions. We all have similar questions like "what are the best thing to do in…" or "where is the best place to eat in…" and I document my travels to make finding answers to those questions easier than ever before. I use my years of knowledge in blogging, my SEO expertise, my photography skills and my content creation skills to bring you the very best, the most informative and the most travel guides, and insider secrets.
I was first bitten by the travel bug after visiting Thailand for the first time in 1998, and I couldn't get enough. Of the country, the places, the nature, the culture, the scenery, the landmarks, the food and the people. I knew I had to go back. There was so much more to south-east Asia still left to explore, and so I did.
My travel blog has grown slowly and significantly over the years- to the point where I now receive over 45,000 visitors, stopping by to read my blog every month, I have worked hard to build this up- it takes time, commitment and dedication.
I love to explore new places and love getting off the beaten track even more. You should join me on my adventures and you'll get the inside travel and backpacking secrets that will no doubt support your experience and enhance your travel. And you'll definitely find some money-saving tips that will help keep cash in your pocket and keep you travelling for longer.
Robb, Aka "Backpack Bob".