There are so many things to do in Thailand. It would take a lifetime to see and do everything! Thailand is one of my favourite countries in the world. I've been visiting, living, travelling & working in Thailand for over a decade. So you could say I've learnt a thing or two about the country in that time. Going to Thailand is like going home. There is a sense of excitement, energy and adventure. The knowing that anything can happen, and I'll never be out of ideas for things to do in Thailand. I'm always amazed with each visit increasing my affection for the Kingdom even further.
Thailand's world-famous attractions have been well documented and are often used as backdrops in Hollywood blockbusters. But those can't be compared to visiting the Grand Palace in person, getting a first glimpse of 'The Beach' in Koh Phi Phi or watching a sunset over the ocean in Koh Samui. From the rural north of Thailand in Pai to the luscious southern province of Krabi and the Andaman Islands like Koh Lipe. Thailand has raw beauty and natural charm wherever you turn.
I am often asked what are the best things to do in Thailand? And it's a tough question. Thailand has so many unique destinations it would take a lifetime to see it all. The best things to do in Thailand depend on the type of traveller you are. I'd usually recommend to spend at least a month in Thailand to give yourself enough time to see the Andaman Islands and the Gulf Islands, the capital city Bangkok, (or Krungthep in Thai), and some rural northern provinces in Issan, Chiang Mai and Pai.
Thailand is a dream destination. So when it comes down to planning your things to do in Thailand you'll realise just how much there is to choose from. No matter where you end up in Thailand, you'll be sure to have an incredible time. On my most recent trip to Thailand, I went back to the basics and spend a month exploring temples, ancient ruins, sun-kissed islands, modern cities and stunning national parks. And I have put together this list of the top 15 places I loved the most, on a one month vacation to Thailand. Here are my must-do activities and things to do in Thailand.
Bangkok's Grand Palace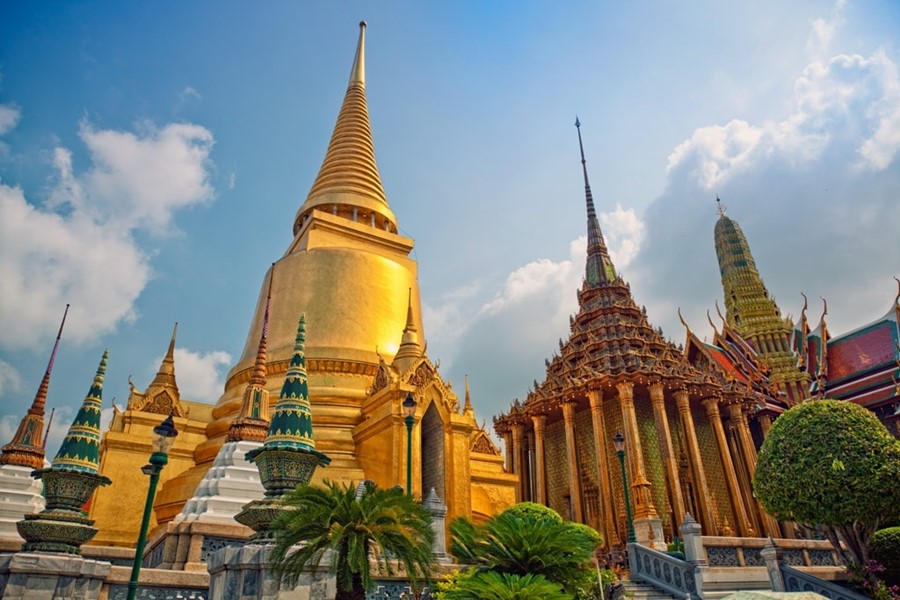 Visiting the Grand Palace in Bangkok is a right of passage for any first-time traveller to Thailand. And one of the first things to do in Thailand for many, setting the first impressions of the country. The top-level features large golden chedi's, a miniature Ankor Wat, and a Royal Pantheon containing statues of past rulers of the Chakri dynasty.
It's one of those places that everyone absolutely has to visit.
As most backpackers starting out on their Asian adventure will fly into Bangkok as their first port of call it makes sense to list this thing to do at the top of my list. The Grand Palace is nearby to Khao San road, which is the most popular area to stay and party. Walking from Khao San Road to the Grand Palace takes around 30 minutes, or you won't struggle to find a Tuk Tuk driver to give you a ride.
There are so many things to do there and the site itself is so vast that you'll want to make an entire day out of visiting the Grand Palace in Bangkok, especially as there is a 500 Thai Baht admission fee. The Grand Palace is open daily from 8:30 am until the last admission at 3:30 pm.
TIP: Dress for the occasion. As with all temples as Buddhist sites, proper and respectful dress is required, and the Grand Palace enforces the rules strictly. Sholders should be covered and short pants or skirts above the knee are prohibited.
Boat Tour Of Phi Phi Island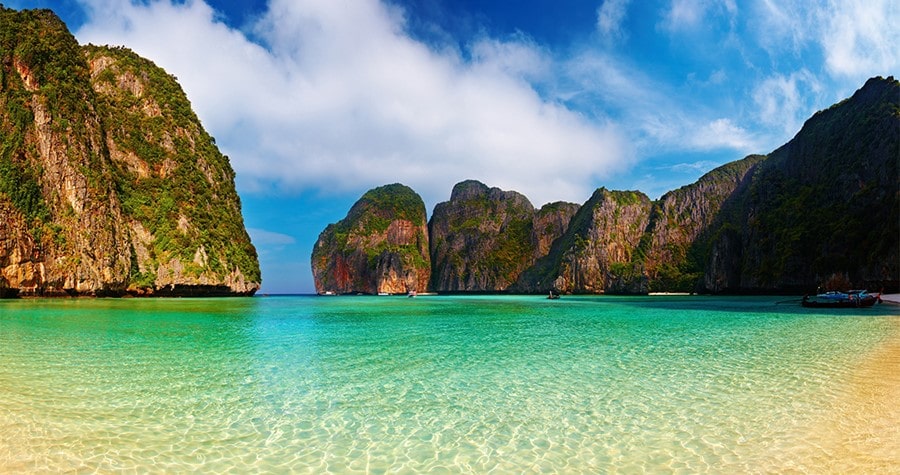 The south of Thailand is the only place in the world where you can find traditional Thai long-tail boats. And there is no better thing to do in Thailand than to take a ride on one of these authentic and charming local wooden boats.
Phi Phi Islands are formed as a group of six islands, the largest of the islands is Koh Phi Phi Don, the only inhabited isle. The best snorkel sites and attractions lie offshore at the other five islands and the Koh Phi Phi Leh National Marine Park so hopping onto a boat and island hopping is the only way to explore the islands.
Phi Phi islands are nearby to both Phuket and Krabi provinces, with the ferry ride taking around two hours. If you want to ride on a Thai long-tail boat you'll need to stay overnight on the island as these boats don't pick up in Phuket. You can rent your own boat in the Phi Phi Islands for less than the cost of a group ticket from Phuket!
For travellers staying in Phuket you'll need to book onto a speedboat tour in order to see the Phi Phi Islands. From Phuket the James Bond Island is nearby which is another option for a boat tour to Phang-Nga Bay.
Island Hopping In The Andaman Sea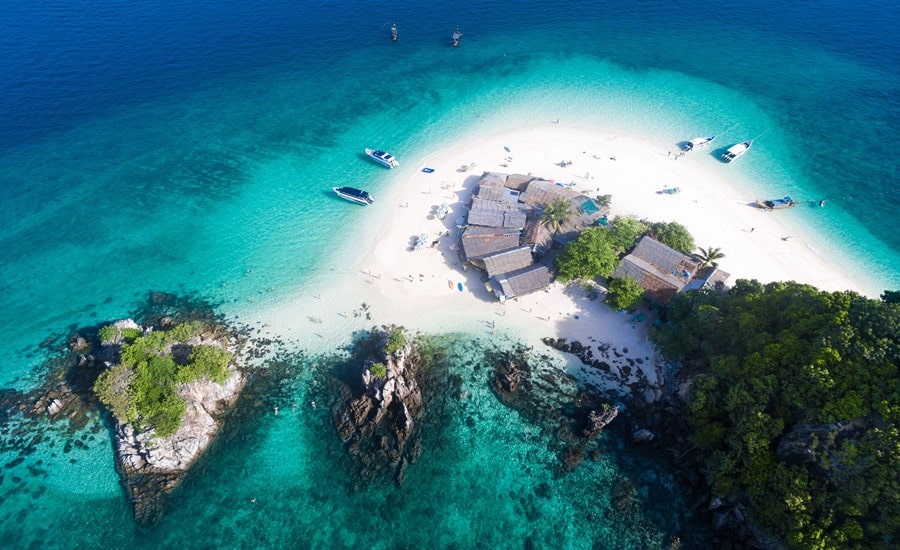 While Koh Phi Phi is technically an Andaman Island the vibe and feel doesn't compare to the natural beauty of some of the lazier Islands down south by the Malaysian Border, islands in Krabi province, Trang or Had Yai. There are so many islands off Thailand's eastern coast that you'll never have time to visit them all.
Lazy Koh Jum is one of my favourite islands in Thailand. It's well off the tourist radar and not easy to reach. Tourist speedboats ferry passenger to the island in small groups during the peak season. During the off-season, long-tail boat from Krabi or Koh Lanta is the only choice. The island take life at a much slower pace, has beautiful and deserted beaches, a mountain to hike and a handful of rustic bamboo stoner bars on the beach.
Koh Lanta is nearby and has a road bridge connecting the island to mainland Krabi. Lanta Island is more popular with tourists but there is no party vibe that you'd find in other touristic destinations. It's a lovely island to relax on for a few days, there are countless stunning beaches to check-out. But you'll need to rent yourself a motorbike to explore the island completely.
Island hopping is a popular thing to do in Thailand, and while Koh Jum and Koh Lanta are my favourite Andaman islands there are plenty of others such as Koh Lipe, Koh Mook, Koh Kradan, Koh Libong, Koh Ngai… the list goes on.
Volunteer At An Ethical Elephant Sanctuary In Chiang Mai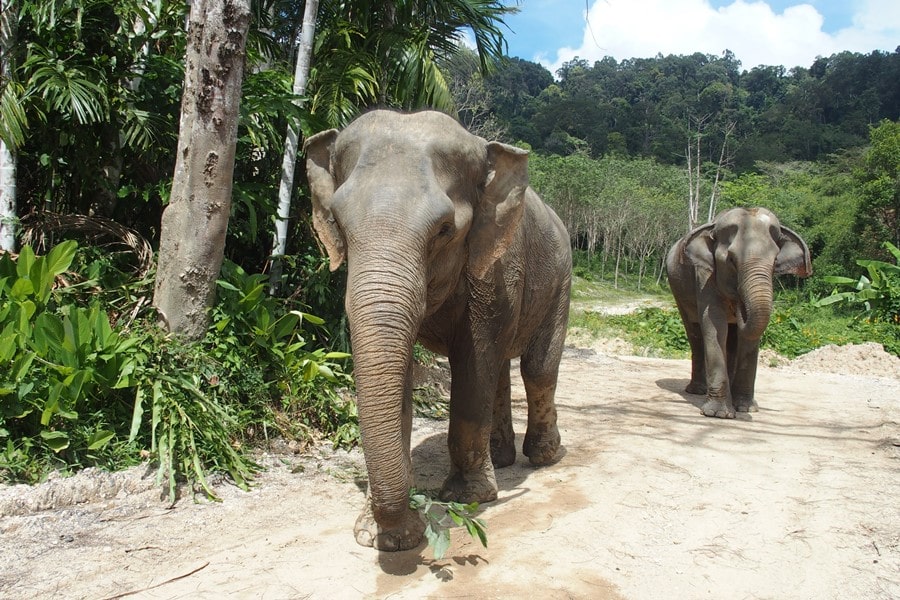 Elephants are a national symbol of Thailand and no visit to Thailand would be complete without getting up close and personal with these majestic animals so if you're struggling for this to do in Thailand a day out to an ethical elephant sanctuary might be up your street.
But not all sanctuary's are created equal. Unfortunately Thailand still has issues with mistreating animals. Though as travellers are educating themselves more and more, animal abuse in Thailand is turning around. There are still some tourist attractions and tour companies that force animals to perform like the Phuket Fantasea Show. So it's important to spend some time researching sanctuaries before handing over your money.
A massive red flag is anywhere which permits or promotes riding the Elephants. It's hard to believe due to the animals impressive size but elephants cannot hold the weight of a human on their back without being severely injured over time.
I'd recommend a visit to the Elephant Nature Park in Chiang Mai. The site is located around an hour outside of the city and you can book a full-day experience for 2,400 Thai Baht – with food, travel and necessities included in the rate; plus the profits from your visit will be invested into helping support the Asian Elephants of which there are estimated to be just 30,000 remaining.
Go Scuba Diving In Koh Tao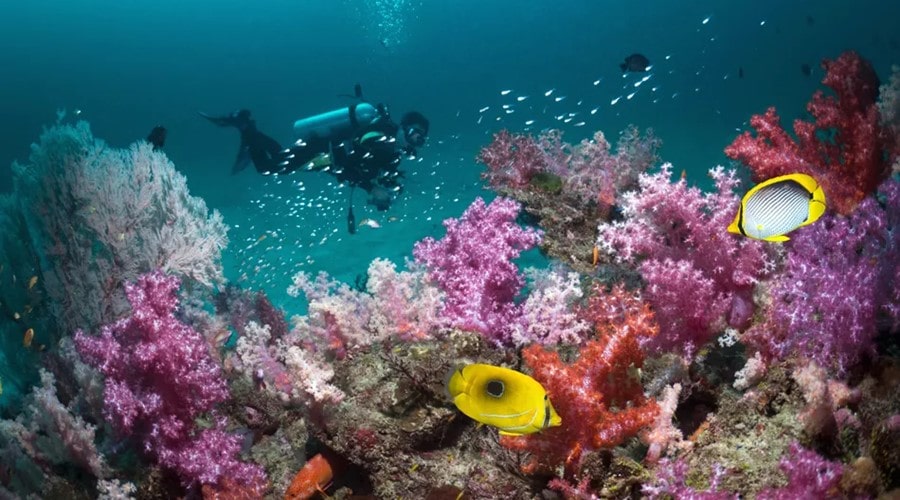 Koh Tao is a mecca for scuba divers, both experienced dive masters and beginners. Koh Tao is also a backpacker paradise with pristine beaches, epic parties and nightlife and cheap accommodation. It's one of the most popular islands in Thailand.
Koh Tao is located in Thailand's Gulf, you'll need to take a ferry to the island which is nearby to Koh Phangan and Koh Samui.
Scuba Diving is what Koh Tao is best know for and it's the most popular things to do here. If you're a complete beginner and have never diver before you can book try dives which you give you your first scuba diving experience without the need to hold a PADI licence. For those who have more time to spare you can qualify as a diver master in a matter of months and Koh Tao is one of the cheapest places to gain this qualification which can be used all over the world.
There are countless dive shops scattered throughout the island with one of the more popular dive operators being the Roctopus Dive Center but popular doesn't always mean the best of the cheapest. It's best to visit a few shops in person and get a feel for things on the ground.
Stay In A Floating Bungalow In Khao Sok – Cheow Lan Lake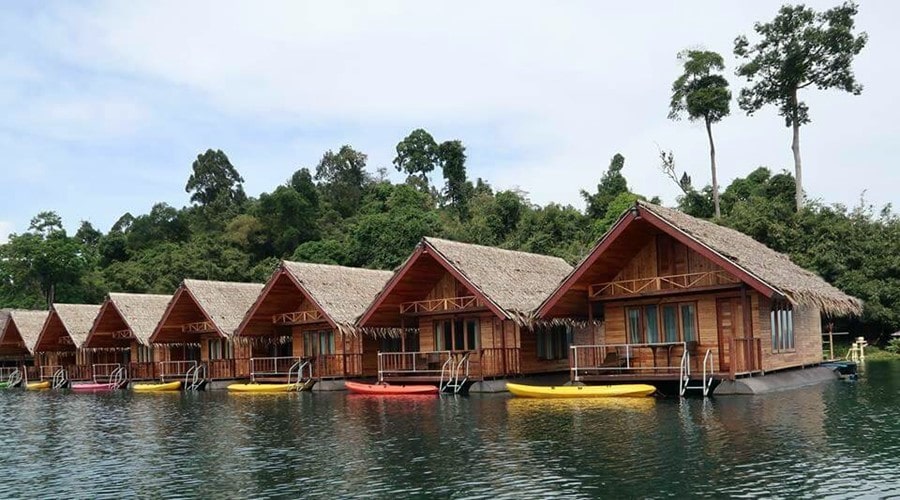 Khao Sok, in Thailand's massive Surat Thani province a few hours drive north from Phuket, has some of the most diverse and impressive nature Thailand can offer. Visiting Khao Sok is one of my favourite things to do in Thailand.
The main attraction in Khao Sok is the natural lake. The 185 square kilometre Cheow Lan Lake is of of Thailand's most impressive sights. It would take forever to explore the entire lake, but usually spending a few hours hours to a day here will be enough time for most. You can find long-tail boat captains on the lake who charge around 2,000 Thai Baht for a tour lasting a few hours, no need to book in advance.
The Bali replica bungalows floating over Cheow Lan lake itself are unique to Thailand and is one of the most peaceful places you can stay immersed in natural surroundings and beauty. Khao Sok is such a large area with multiple national parks to explore, don't forget to try tubing down the Khao Sok river and to hike in the mountains.
Bathe on the Beaches In Phuket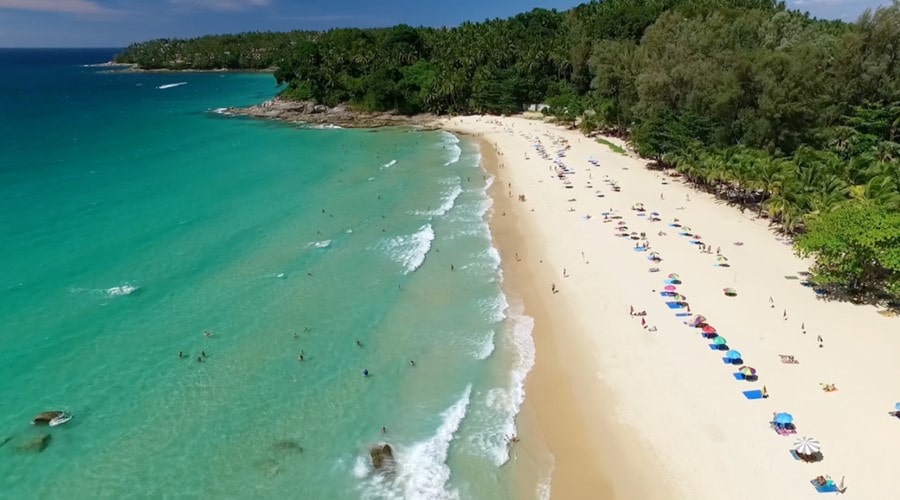 After Bangkok, Phuket is the most visited province in the country. Phuket is the largest island in Thailand and hundreds of thousands of travellers pass by each and every year. Phuket Island is unique for it's many beautiful reached on the western and northern coasts and mangrove forests on the eastern coasts.
Phuket is a backpackers paradise with a visit to the lively party town of Patong and Soi Bangla firmly on most backpackers lists. There are countless activities to do during the day such as jet skiing, jungle expeditions and boat tours to nearby islands like Koh Phi Phi. But most travellers are here to hang out and relax on the soft white sand beaches.
Khao Yai National Park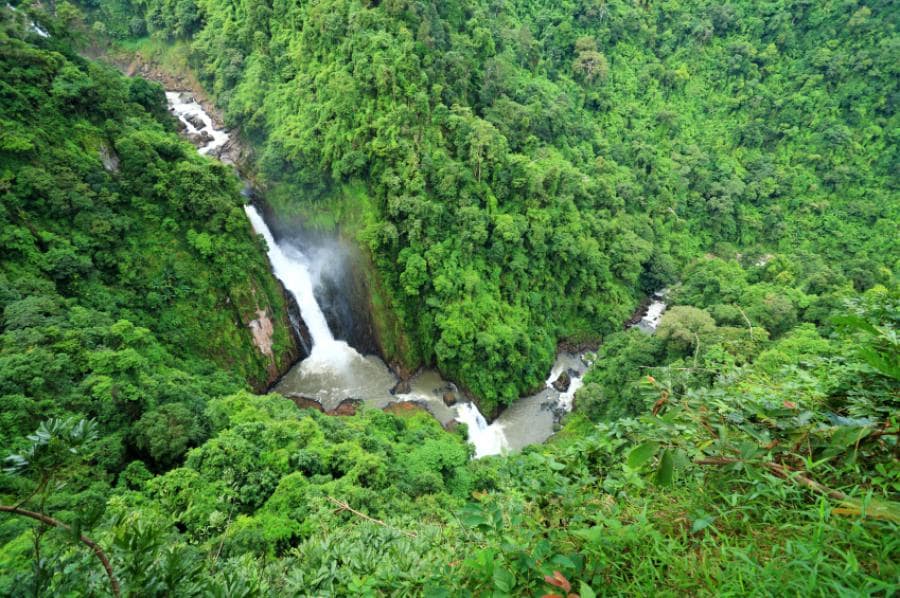 Khao Yai National Park; established in 1962 was Thailand's first National Park and still remains one of the greatest things to do in Thailand. The quickest and cheapest way to get here is to take the mini-van from the Victory Monument, Bangkok. Taking around 3 hours and costing 200 Thai Baht.
You'll want to book a tour guide to take you around the park to see the best viewpoints, bird watching, hiking trails, caves, waterfalls and wildlife. If you're feeling more adventures overnight accommodation can be booked and you can take a guided night safari tour.
Visit The Golden Triangle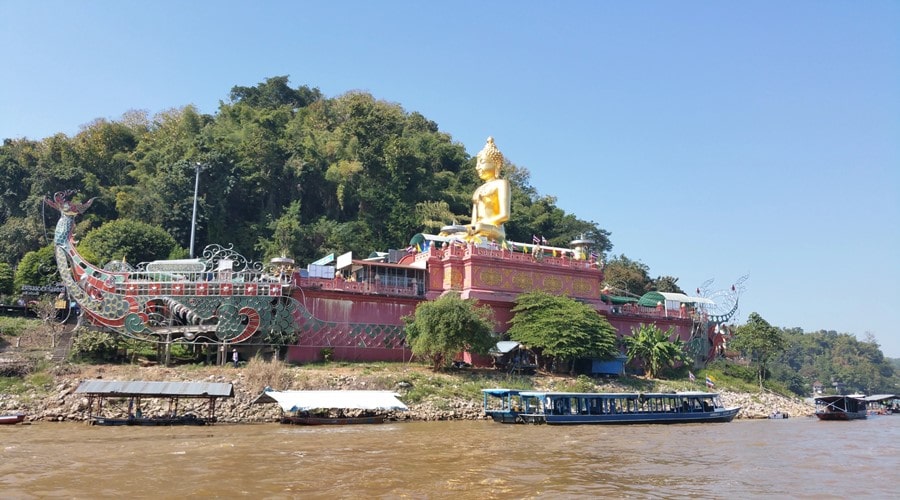 The Golden Triangle is a unique site in Thailand about an hour north of Chiang Mai. It's where the Mekong River separates Thailand from Myanmar (Burma) and Laos. The area was for many year a major producer of opium but the crop has been eradicated in recent years. The Hall of Opium Museum is down the road from the Golden triangle monument and provides an insight to the history in the area. The museum was commissioned by the Thai royal family after their efforts on educating their people with the history of the opium industry and the effects on it's users.
It is one of the most diverse and interesting museums in the country containing several exhibits, video footage, photographs and information. The museum is open 6 days a week, closed on Mondays. There is an admission charge of 350 Thai Baht per person and there are several local restaurants along the main road between the monument and the Hall of Opium Museum, most of which have river views and make an excellent spot to grab a bite to eat.
Damnoen Saduak Floating Market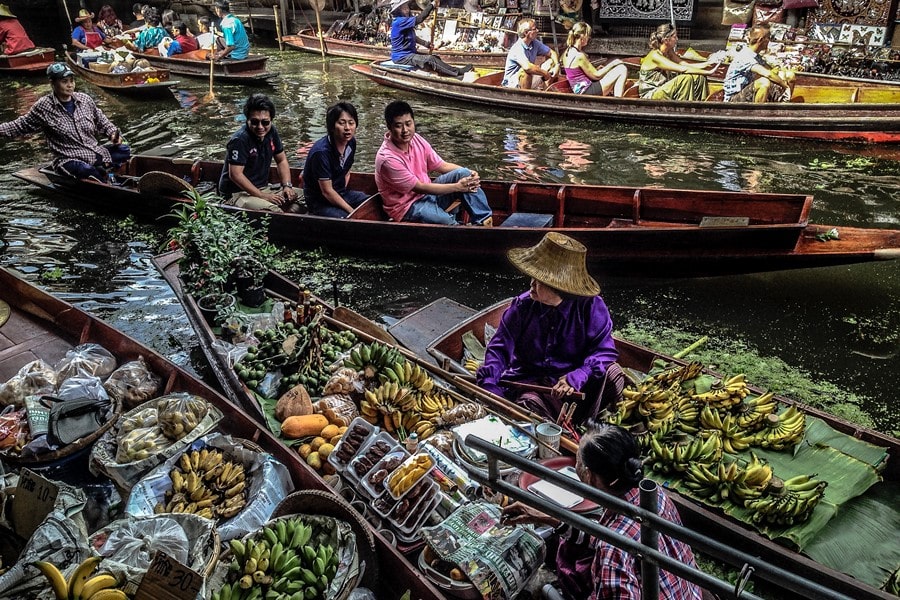 From the biggest market in the world in Bangkok to markets on train tracks, to floating markets on the river. Wherever you are in Thailand visiting the local market is a great thing to do. You'll be presented with opportunities to buy local produce, delicious food and worthless souvenirs.
Thailand's floating markets are a novel and exciting place, and a significant part of the local culture. Experiencing the flurry and excitement from a longtail boat at the floating market is a memorable way to spend your morning. The Damnoen Sudak Floating Market is one of the most popular floating markets in the country and gets sees many foreign tourist visiting. Although the market has become more and more of a tourist attraction in recent years it is still worth visiting and still holds the charm it always has. It is still a complete functioning market place with clothing food, drinks and souvenirs being sold from the boats.
The market is around an hour outside the city of Bangkok. You can book onto a group tour at any one of the thousands of travel shops- wherever you book you'll end up with same tour operator- and as with 90% of the cheap pre-organised Thailand tours, you'll have a miserable experience, and you'll be guaranteed to be paraded around some local business; usually a gold shop, rubber plant and a few other souvenir stalls. If you buy anything at these extra stops, the tour company will earn a commission on your purchase. If you want to make the journey out there yourself you can find a cab driver to take you there and back for about 1,000 Baht each way.
Plan to leave as early as possible in the morning, around 6:00 am is a good start- you can have breakfast at the market. In the morning you'll find vendors selling Roti (Thai Pancakes), noodle soups, fresh fruit and fried wok dishes which you can eat on the boat as your 'browse' the market.
Bangkok Airplane Grave Yard and Ghost Tower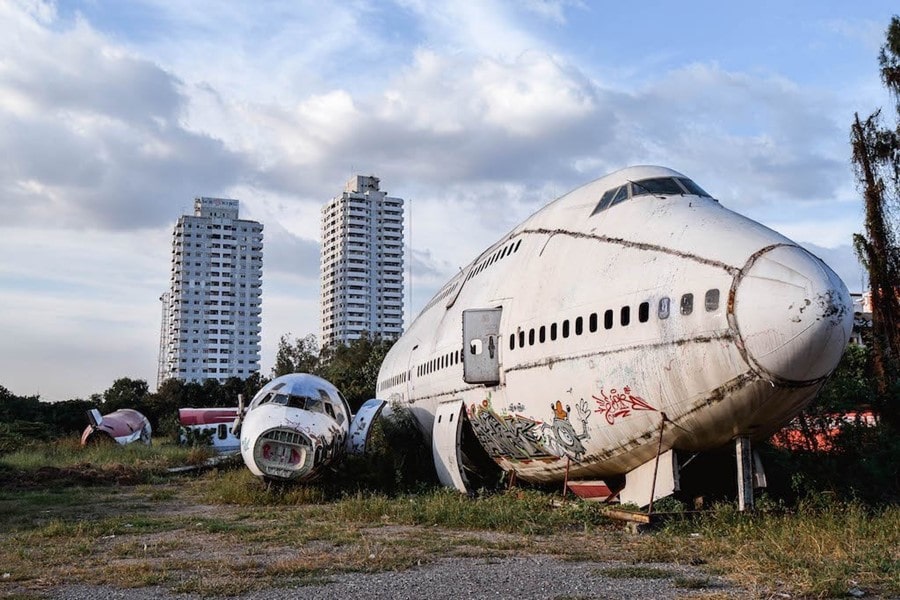 We all need to get off the tourist trail every once in a while and a visit to Bangkok's Airplane Graveyard will let you achieve just that. One of the rarer things to do in Thailand.
The site has been used to store decommissioned aircraft since 2010. A huge Boeing 747 take the centrepiece. Anything of value has been stripped from the aircraft inducing seats and electronics and the empty shells remain. You'll have full access to the interior of the aircraft through the luggage compartment and in the cock-pit.
The Bangkok Airplane Graveyard is not an official tourist activity, the site is not registered as a business and it's one place that you won't find tour operators willing to take you. You'll have save some money and do this one alone.
It takes about 45 minutes to commute here from Khao San Road and you'll need to learn how to navigate Bangkok's water taxi's along the river. The price each way is about 11 Baht, which is such an unnoticeable amount that it's worth calling it an expense. When you arrive the site will be locked up and boarded over. There is a Thai family living in the fuselage of one of the aircraft, you'll need to catch their attention and offer them a bribe of about 200 -300 Thai Baht for them to unlock the gate and let you onto the site for a few hours.
Catch The Cabaret Show In Chiang Mai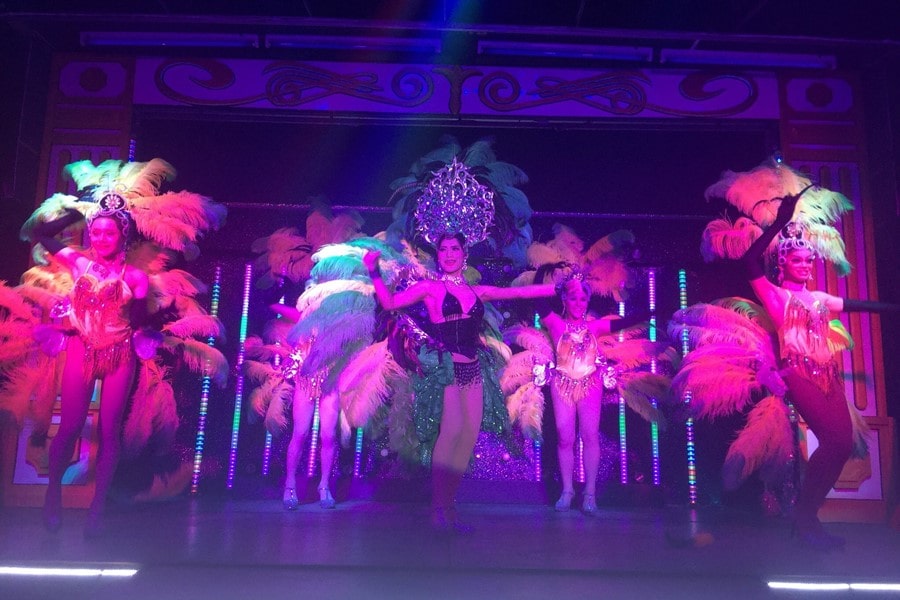 Chiang Mai is such a vibrant city and a must-do in northern Thailand. Chiang Mai is one of the 3 most popular destinations for tourism in Thailand becoming increasingly popular year on year. It's home to the best elephant sanctuaries, white water rafting, cave exploration, zip-lining, waterfalls and jungle treks.
The nightlife is more tame in Chiang Mai than other areas in Thailand with a strict enforcement of all entertainment venues and bars to close at midnight. But that doesn't mean there's no fun to be had after dark. Once the sun goes down Chiang Mai spring to life showcasing the remarkable talent of the singers, performers, musicians and entertainers.
For a night of showbiz and slapstick, the Chiang Mai Cabaret Show won't disappoint. The show is full of energy, sequins, sparkles and a whirl of features. The talented Thai LadyBoy's take to the stage to mesmerise you as they sing, mime and dance their way through the one-hour performance.
If you're looking for a night of laughter, humour, excitement and an added dash of risqué, you'll find the cabaret arena at the back of the Anusarn Market in Chiang Mai.
Bridge Over The River Kwai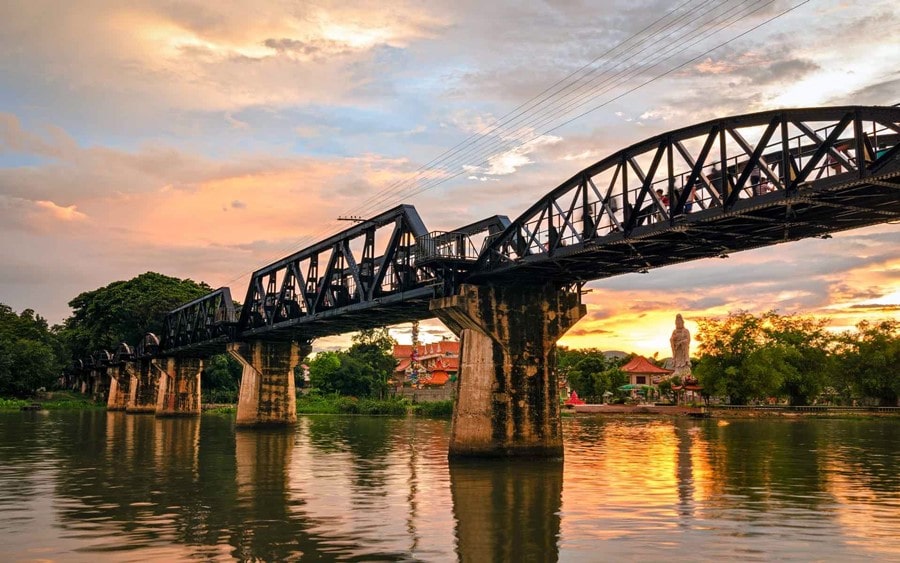 One of Thailand most iconic things to do, and a historical site. The death railway or Burma railway is a 400 Kilometre track between Rachaburi Province in Thailand to southeast Burma, constructed during the second world war. One of the most notable sections of the railway is the bridge over the River Kwai which was built over a stretch of the river that was then known as part of the Mekong River.
Today the bridge remains in Thailand's Kanchanaburi province, 3 hours west of Bangkok. The site is becoming more of a tourist attraction nowadays but you will find that the locals are happy to share the historic site. The river is now tranquil and restaurants and bars can be found throughout the town. But the most picturesque establishments are found along the riverside.
There are museums in the town to visit to learn more about the history in the area and you can also visit the nearby Kanchanaburi War Cemetery or the Erawan National Park.
Full Moon Party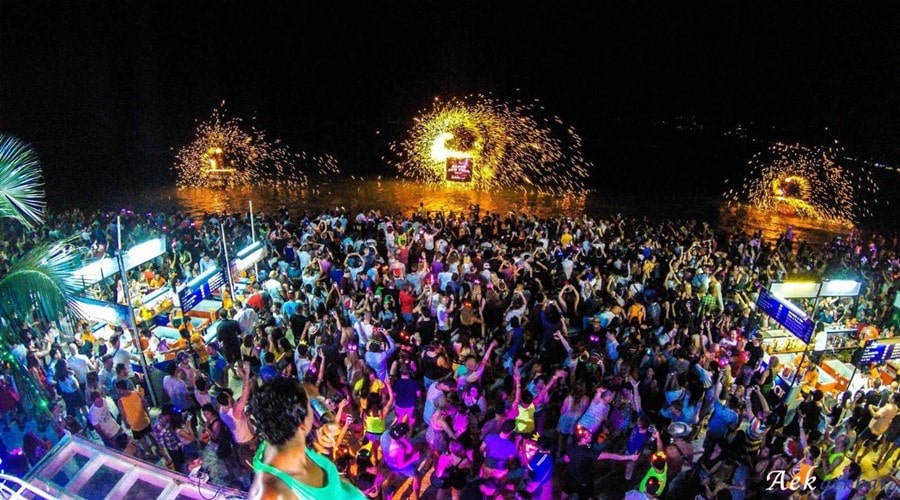 Probably the biggest party is southeast Asia. The full moon party is one of the top things to do in Thailand for many backpackers. You'll meet travellers here from all walks of life and from all over the globe, despite what you may have heared it's not only a party for backpackers.
So if you're into partying you'll love the island of Koh Phangan. The Full Moon Party is hosted once a month but if you happen to miss the full moon there are smaller gatherings almost every day.
It's one of the wildest events you can attend in Thailand. And in Koh Phangan you don't order your drinks in a glass, no. They're served in a fucking bucket. Can you ask for much more?
Gallery