What Is a Rabbit Card 💳
Rabbit Card is Thailand's first 'E-Money System'- a contactless payment option, popular in Bangkok and other built up areas in Thailand. First launching back in 2012.
Any one can get a Rabbit Card, Thai or Foreign, and use it. The Rabbit Card can be used to make purchases at Restaurants, Shopping Malls, Convenience Stores- almost anywhere, really. Making it really useful for those times you find yourself running short on cash. Although unfortunaly 7-11 is not accepting Rabbit Card.
Rabbit card is most notably used on public transport systems such as the BTS Bangkok Skytrain and is a must have if your going to be in Bangkok for any amount of time.
The Rabbit card functions as a pre-paid cash card which users can add credits to, without any charges. The Rabbit Card is most commonly used to pay for rides on public transport, such as the Bangkok BTS Sky Train and Chaophraya River Boat.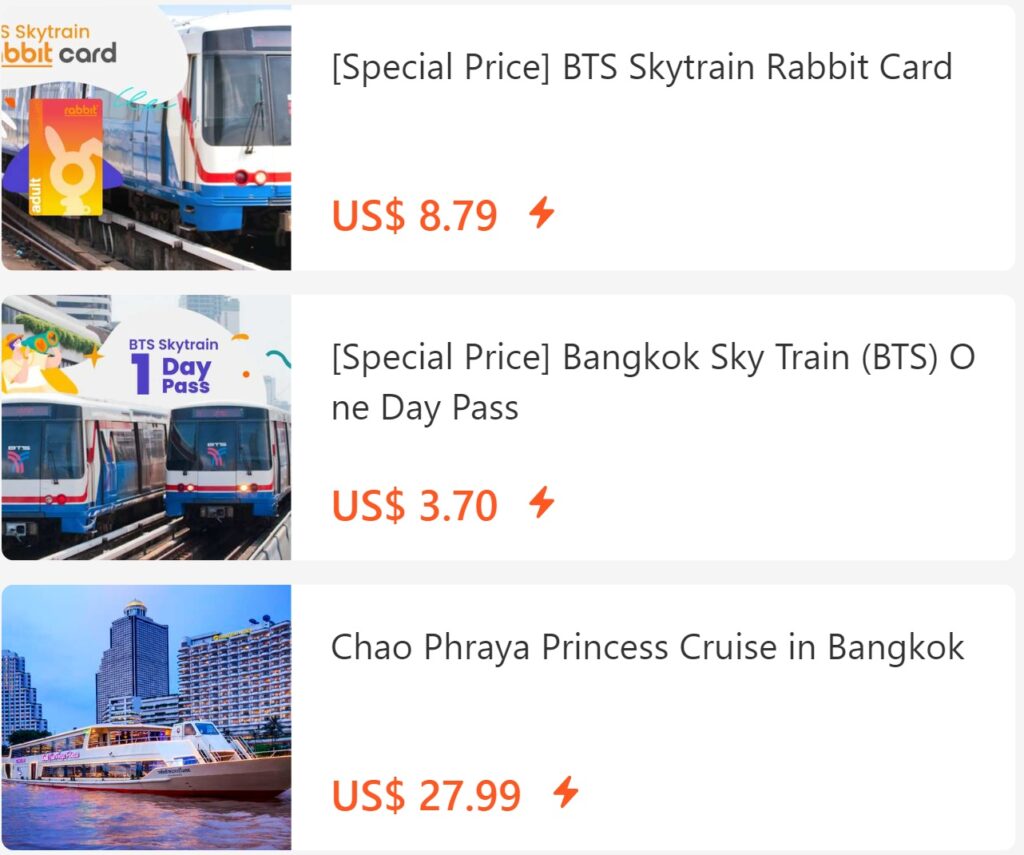 Being a Rabbit Card Holder makes traveling around Thailand's Capital City far easier and convenient as you'll no longer need to purchase a ticket for each individual journey you need to make. It's just tap, and go.
In addition to proving a massive time-saver for public transport users, the Rabbit Card can also be used to make payments in restaurants and small shops around Bangkok. Chain restaurants such as The Coffee Club, The Pizza Company and even McDonalds now accept Rabbit Card as a payment option.
Rabbit Cards are great for tourists too. Tourists in Thailand are usually limited to using cash for all payments, so picking up a local Rabbit Card can allow foreigners to move away from 100% cash payments and use the Rabbit Card for small day-to-day purchases. 7-11 is yet to accept Rabbit Card Payments, but rival Family Mart accepts the card. There is a limit of 4,000 Baht which can be stored on a Rabbit Card, or around 80 USD.
Read More About Using The BTS to Get Around Bangkok: https://backpackbob.com/bangkok-bts-skytrain/
What Are The Pro's of Having a Rabbit Card
You don't need to use cash to pay for everything. Rabbit Card is widely accepted at most points of sale in Bangkok.
You'll save time if your using the Rabbit Card to travel on the BTS Sky Train, because you won't need to que and buy individual tickets.
Discounts! The Rabbit Card regularly has promotions and deals where you can save on purchases by using the Rabbit Card instead of another payment method.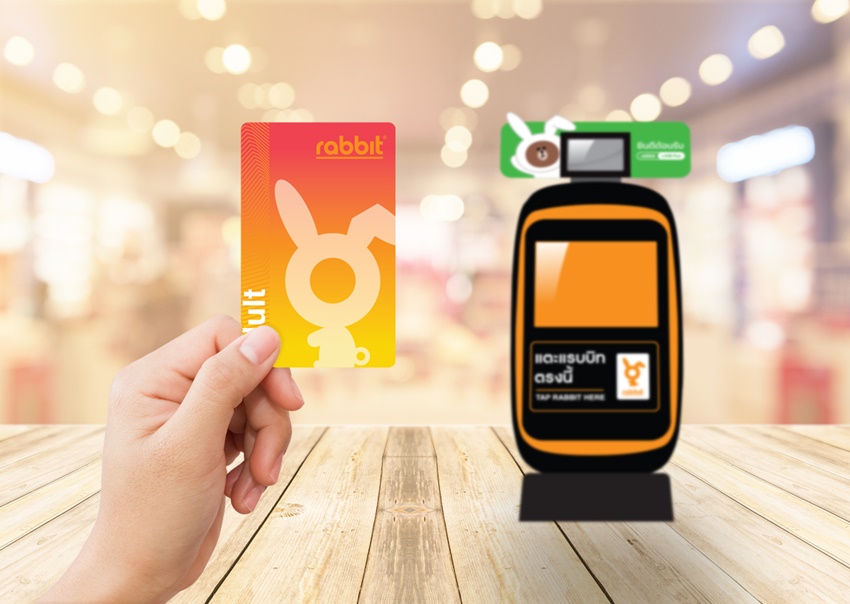 Where To Buy a Rabbit Card Bangkok
Where to Buy Rabbit Card Bangkok? Well there are a few places to buy one in Bangkok.
Either buy the Rabbit Card online or at any BTS station, when you are in Bangkok.
If you want to leave it until you arrive in Bangkok, then just head to any of the ticketing counters at the BTS station and the agents there will issue you with a Rabbit Card. Or if you prefer to plan things in advance then it can actually be cheaper to buy a Rabbit Card online in advance and collect it when you arrive, at the arrivals area in Suvarnabhumi Airport.
You can also buy a Rabbit Card from Klook which is recommended for most tourists. When you buy the Rabbit Card from Klook, you'll be able to go and collect it in person from their kiosk at Siam Central or at Suvarnabhumi Airport.
It's also possible to buy a Rabbit Card Online from Lazada or Shoppee if you want a limited edition design. Buy you'll need to have a Thai shipping address to buy from these sites.
*Wherever you choose to buy your Rabbit Card you'll need to show your ID to register it.
How Much Does a Rabbit Card Cost
A Rabbit Card can cost between 100 – 300 Baht if you buy it online, depending on where you buy from. But Rabbit Cards are also given out completely free at all BTS stations in Bangkok! You'll need to pay a 100 Baht deposit, but this is refundable if the card is returned.
Rabbit Cards can be topped up with a maximum of 4,000 Thai Baht, you can top up the Rabbit Card at the machines in the BTS Stations or by using the My Rabbit app on iOS and Android.
Where Can I Use The Rabbit Card in Bangkok
Supermarkets, Coffee Shops, Convenience Stores, Fast Food Outlets, Restaurants, Shopping Malls, Entertainment Venues, Public Transport. There are countless retailers in Bangkok that now accept payments via Rabbit Card
Check-Out the full list of all vendors now accepting Rabbit Card Payments: https://rabbit.co.th/where-to-use-rabbit-card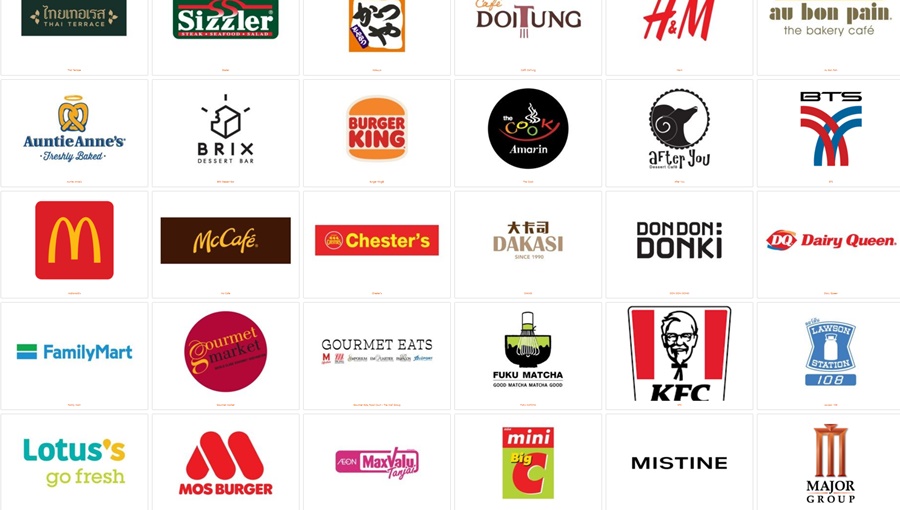 Unfortunaly the Rabbit Card is not yet accepted in 7 11 stores on the Bangkok Underground (MRT) or the Bangkok Airport Rail Link.
How (and Where) To Top Up The Rabbit Card in Bangkok
It's really simple to top up a Rabbit Card and it can be done at any large retailer that accepts Rabbit Card as a payment option such as MaxValue Supermarket, Starbucks or McDonalds, just look out for the 'Top-Up signs'.
You can top up the Rabbit Card in multiples of 100, with 100 Baht being the minimum amount and 4,000 being the maximum.
You'll need the Rabbit Card itself and the cash you want to add onto the card too.
You can also Top-up the Rabbit card at any BTS Station, at the ticket counter or the ticketing machine too.

Getting a Refund For Rabbit Card Bangkok
If you're coming to the end of your trip and there is still a balance on your Rabbit Card you'll be pleased to know it's really easy to get the cash freed up and refunded. Any BTS station will be able to liquidate the remaining balance of your Rabbit Card back into cash and also refund the initial 100 Baht deposit given for the card.
Do Rabbit Cards Expire?
7 years after the cash was first added is when it expirers, so if you plan to travel to Bangkok a few times or as an annual trip, it's worth keeping hold of your Rabbit Card for next time.
What To Do If You Loose Your Rabbit Card
If you're dropping 4,000 Baht to load on your Rabbit Card you might want to ask yourself what happens if you lose the card. We'll it happened to me in this exact scenario, I'd just topped up the card and I managed to drop the thing down the crack of a storm drain not more than a few minutes later. Luckily all was good, there is a support number for lost Rabbit Cards, you'll need to provide them with the details used to register the card (Name and Passport Number), and the funds on the card get returned to you as a bank transfer within about a week or so.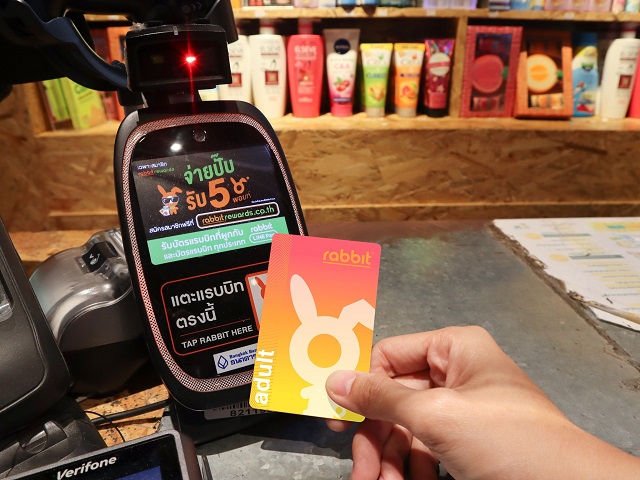 Can You Use A Rabbit Card on the MRT or ARL?
Nah it kinda sucks that you can't, but the MRT (Underground Trains) and the Airport Rail Link all have their own pre-payment methods.
How Can I Check the Balance on a Rabbit Card?
You can check the balance of your Rabbit Card at any location which supports Rabbit Payments. Your balance will also been shown on the monitor any time you make a purchase using your Rabbit Card.
Rabbit Card Bangkok App
The Mobile App which syncs with your Rabbit Card is called My Rabbit. Using this app you can view your balance, purchase history and even top up the card with a Credit Card. Real useful, Right?
Here's the link for more info: https://rabbit.co.th/myrabbit/ however the App is only published on the Thai App Store and Thai Google Play Store.
Rabbit Card 7 11
7 11 have partnered with True Wallet to offer contactless payments. There is no sign of the accepting Rabbit Card payments anytime soon.
Video: Using The Rabbit Card on Bangkok BTS Train