Ah Thailand. The Land of smiles and the land of last-minute.
In a drastic step back, new Thailand Covid restrictions have been made a requirement once again.
As of January 2023 you again need to show a negative Coronavirus test result or proof of vaccination in order to enter Thailand.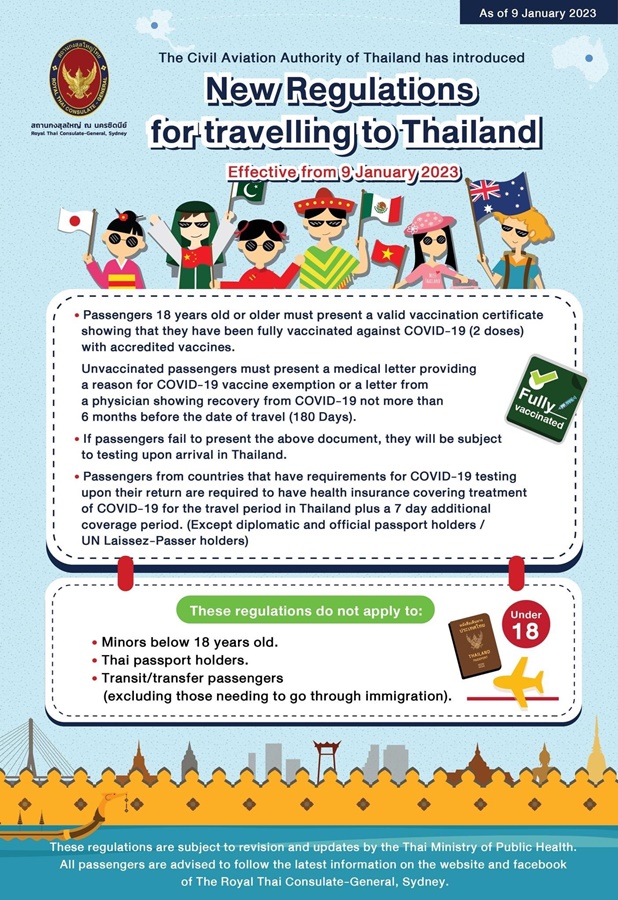 The requirement was dropped in August 2022 when Thailand fully opened the borders for all travelers. But this entry requirement has now been backtracked an implemented once more, without any notice being given.
Thailand COVID Restrictions
I found out about the new COVID restrictions while I was on the bus heading towards Thailand. Literally hours before I was due to arrive at the border. While sitting on the bus there was clearly no way that I would be able to get a proof of vaccination print out or take a rapid test. There was no clarity on whether I'd even need a print out or if a digital copy would be accepted.
I was unsure what to expect. But there was little I could do about the situation, it was out of my control, so I continued my journey, hoping for the best.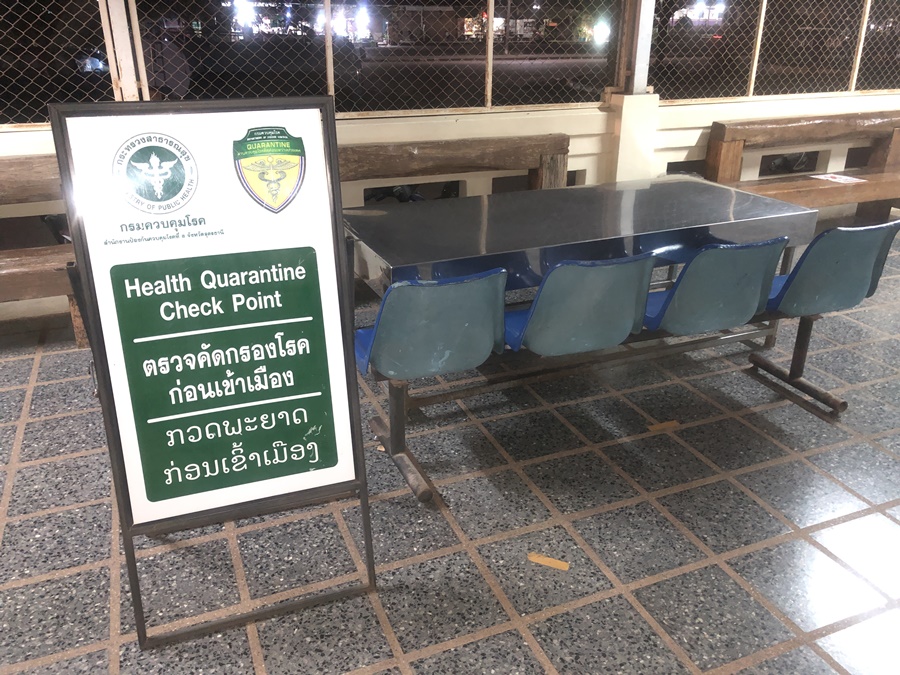 Initial reports claimed that Thailand's Covid restrictions only applied to those entering the country at an international airport. Because the initial reports were circulated by the CAA (Civil Aviation Authority), I though that entering Thailand at a land border meant the new Thailand Covid restriction would not apply. I was wrong.
Thailand is indeed asking travelers for proof of vaccination or a negative PCR/ATK Rapid test in order to enter the country.
Can I Enter Thailand Unvaccinated
If you have not had two doses of the coronavirus vaccine, you can instead show a negative coronavirus test result.
But if you have been vaccinated you can show your vaccination certificate at the border. Which looks something like this: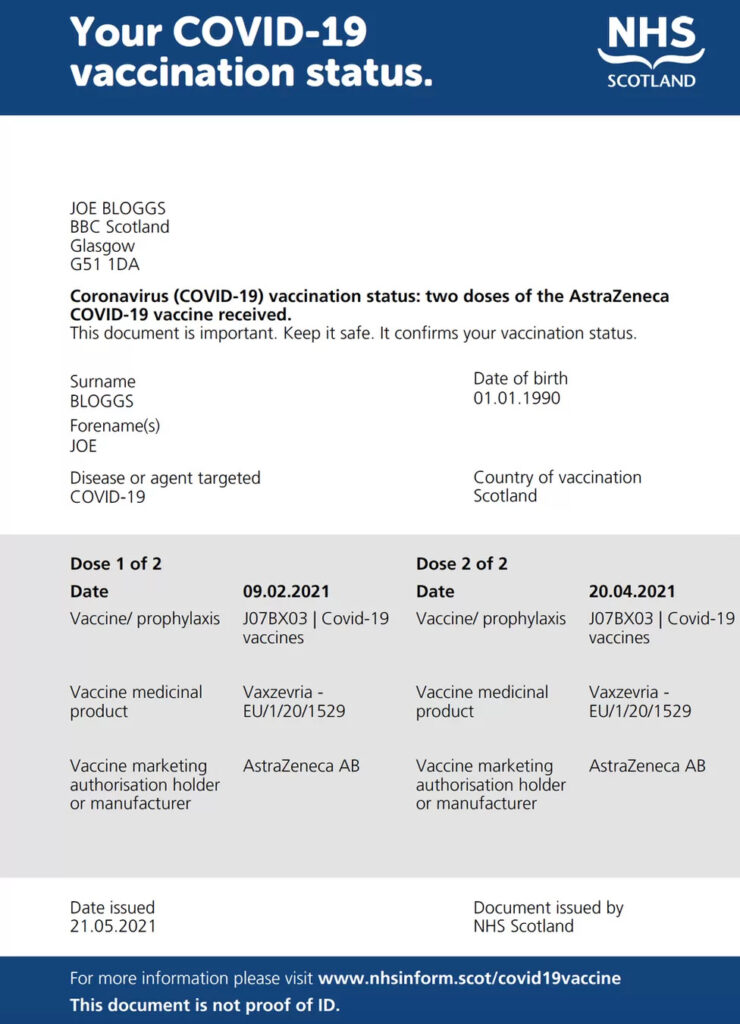 For research purposes you can download the PDF by clicking the this link. (and to settle your curiosity, the font name is 'Frutiger').
My Experience Of Thailand's New COVID Entry Requirments
I was subject to Thailand's re-imposed entry restrictions the same day they were introduced (nice timing). But while this move is defiantly a worrying step backwards for Thailand, passing the Health Quarantine Check-Point was straightforward and took just a few minutes.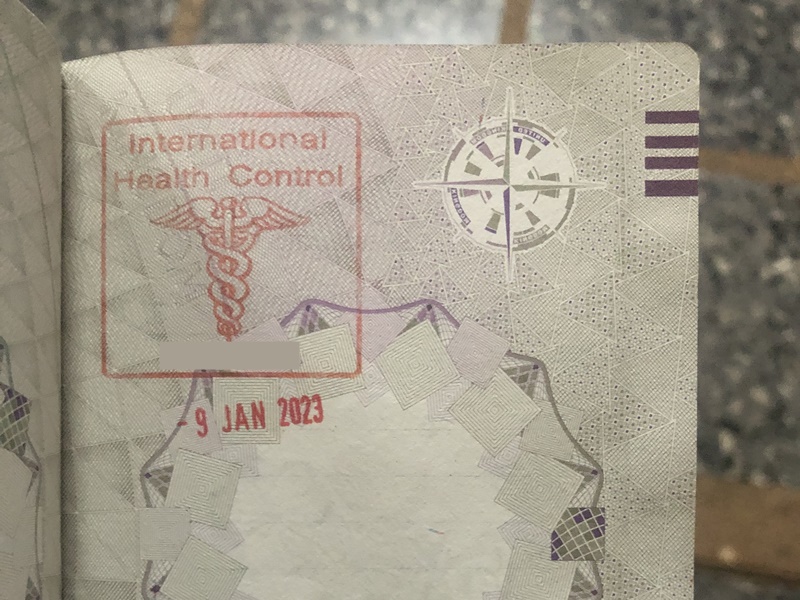 The health checkpoint was set up just before the immigration booths.
I was asked to show my passport and then asked if I was vaccinated against coronavirus. "Yes" I informed the officer.
I was asked to show the proof of vaccination, of which I showed a screenshot I had saved on my phone.
The officer checked the name on the test matched the name on my passport and then stamped a new 'International Health Control' stamp on the last page of my passport. The whole process took under a minute.
Although I do have insurance I was not asked to provide any information about insurance. It seems that having health insurance with cover for COVID-19 is an entry requirement again although it seems not to be enforced.