Here is how to find and book a reliable flight to Bali.
2020 has been a crazy year for international travel. In March when the pandemic first hit, airports around the world shut down, international and provincial borders closed, aircraft all over the world were grounded, and people were told not to leave their homes.
Well, thankfully, the situation has changed since March, airports have started to open and flights to Bali have since resumed. Here is what I wish I had known sooner about booking a flight to Bali during a pandemic.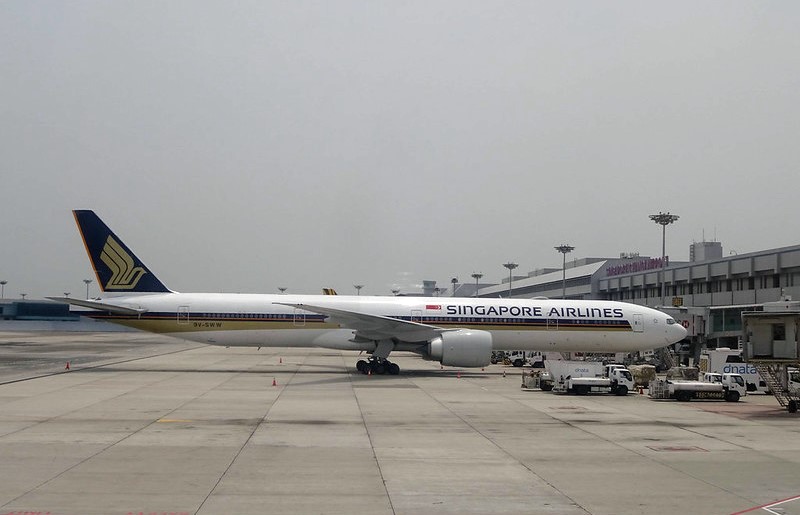 After, spending an interesting few months in lockdown on a remote island in Thailand, patiently waiting for travel to be permitted once more. One of the first places I chose to travel to, was Bali, a beautiful Indonesian island.
But getting there wasn't an easy task.
(Bali's borders are now open to tourists holding a valid visa, (learn more about how to travel to Bali in 2020, here)).
Surprisingly, obtaining a visa and permission to travel to Bali was not the difficult part. The difficult part for me was finding an airline, offering flights to Bali, who wouldn't cancel my ticket at the last minute.
It's crazy, but booking flights right now has become a gamble. Some people may have been better off throwing their cash on the roulette table.
Will your flight be cancelled? Will you get your money refunded if so? Will you get airline credits, or will you lose everything.
Well, while it can be a gamble for some. The odds can be pushed in your favour if you follow this advice and do your own research. Hopefully, this post will help, when booking a flight ticket to Bali in 2020.
I have had my fair share of flights cancelled this year. It's frustrating, but something I have been forced to accept as part of the 'new normal', for the time being at least.
I have "Airline Credits" stacking up with a handful of carriers, and other travellers who I have crossed paths with, on my travel's, post-lockdown, all share similar stories. I can't recall having met anyone, still travelling, who does not have a story about a flight cancellation!
I took me over three months in total to find a flight to Bali, that did not get cancelled. But had I known what to look out for, I could have been there much sooner!
So here is how I managed to finally find a reliable flight to Bali without have to worry about my ticket being cancelled.
In this post, I'm going to share with you all the information I have learned about booking international flights in 2020, and everything you need to know about flights to Bali in a coronavirus world.
The information in this post is not a guide to get cheap flights to Bali, what I'm going to focus on is how to get real flights to Bali, how to find an airline who will actually fly, and how to avoid the frustration and expense of having your flight ticket cancelled. In 2020, 'cheap' cannot be the only priority.
The information in this post is everything I wish I had known sooner, and I hope it helps someone else. When it comes to booking their own flight to Bali.
Tips For Booking A Flight To Bali In 2020
Here are my top tips for booking a flight to Bali at the moment. I'll go into more detail on each of these further into this post.
Book a flight directly with the airline, cutting out the agents and price comparison sites gives you more power if plans change.
Check the flight number on Flight Radar 24 before you fly, this will give you a picture into the historic data and help you judge if the flight will actually be operating.
Forget about trying to find the cheapest ticket, focus on finding a reliable airline.
With planes flying at low capacity, and business class seats mostly empty. It doesn't hurt to be extra nice to the cabin crew. You never know where it might get you…
Can You Fly To Bali Now
After airports shut down earlier on this year, it has left people confused about if the can fly to Bali now. Well, yes you can fly to Bali, and I have. Providing you meet the legal requirements needed to enter Indonesia. Learn more about what you need to enter Bali here.
Is Bali Airport (Denpasar) Open Now Or Closed Due To Coronavirus
Bali's airport, Denpasar is open once more, after shutting down operations earlier on in the year. But there is a catch, the airport is open, only to domestic flights, at the moment. And that isn't looking like something which will change any time soon.
So there are no international flights arriving or departing from Bali airport, but there are plenty of flights each day, operating between Bali and Jakarta, making for an easy connection to the island once you arrive in Indonesia.
Air Asia Indonesia, Citilink, Baltik Air and Lion Air are all running regular flights to Bali, from Jakarta.
Flights To Bali: Why Are Airline's Still Advertising Them!?
Air Asia, F**k You. Jet Star, F**k You Too. Along with all the other airlines who will gladly take you money, with no intention of actually operating the flight, and no possibility of having your money refunded.
Having a quick look at some of the popular flight search engines like SkyScanner, when searching for flights to Bali, there are some amazing deals to be found.
This is a trap I fell into, was booking the cheapest flights, with smaller, low-cost airlines. Only to have my flights repeatedly cancelled at the last minute.
Wanting to get the lowest airfare is something which, in a pre coronavirus world would have been normal for most travellers. But unfortunately, in the "new normal", (really, I hate that phrase), low fares cannot be your only priority. The reputation of an airline is a big factor consider and more important than the ticket cost at the moment.
When searching and booking flights to Bali, (or, for that matter, anywhere during these f***ed up times) it's important to remember that just because an airline is willing to sell you a ticket, that doesn't necessarily mean they'll have a flight for you to board.
While I this practice isn't *technically* illegal, it should be, it's defiantly a grey area and it's defiantly unethical.
It is beyond me, why, some airlines are still advertising flights to Bali. Because, it is near impossible that any airline can actually fly you directly to Bali, seeing as, at the time of writing this, Bali's only airport is currently closed to international flights.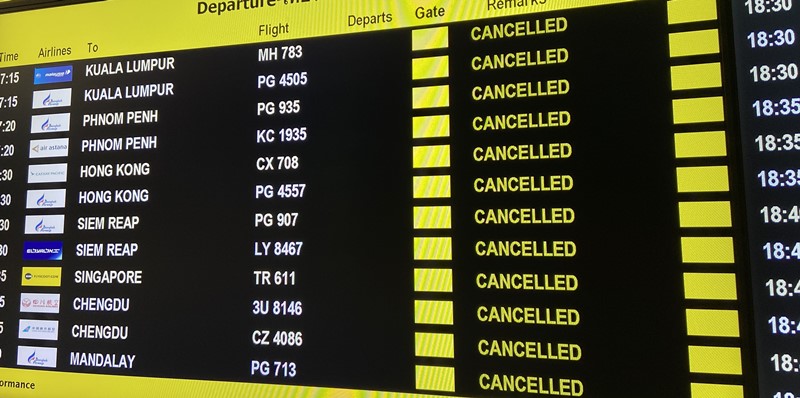 Which Airlines Have *Legitimate* Flights To Bali
Well, none. Not international flights to Bali at least.
Denpasar Airport is closed to international flights, but remains open to domestic flights from Jakarta.
So if you've found a cheap ticket for a flight to Bali from overseas, skip it, move on and save yourself the headache. During these times instead of looking for flights to Bali, you should be looking firsts for flights to Jakarta, and once there, there are plenty on connecting flights to Bali.
So Which Airline Should I Book A Flight To Bali With?
Singapore Airlines. To put it bluntly.
Singapore Airlines are far from a cheap, low-cost carrier. But you can rest assured that they will actually operate their flights. They are one of the few airlines who are consistently operating international flights.
Now I should say, I haven't been sponsored by Singapore Airlines, nor have they paid me to publish this. They are the airline I used myself, to travel to Indonesia and the first airline who didn't cancel my ticket. The flight cost was much more than I would have liked to have paid, but for the peace of mind, it was worth every penny.
But you should keep in mind, that Singapore or any other airline's don't have international flights to Bali. You will need to fly into Jakarta first, before booking onward travel domestically to Bali, (where there are plenty of low-cost flights, daily).
One of the perks to flying with Singapore Air, is the high number of routes that airline is still operating, making it easy to book a flight to Bali from almost anywhere in the world. Another is the airlines' reputation, the aircraft are clean, safe and sanitised. And the same can be said about Singapore's Changi Airport, which is the home of Singapore Airlines.
But the biggest advantage of booking your flight to Bali with Singapore, is that, based on the airlines' consistency, transparency and reliability. There is no need to stress about having a flight ticket cancelled.
And did I mention that all tickets sold by Singapore Airlines are now flexible tickets? Plans can easily change at the last minute in 2020, and you have added peace of mind that YOU can change the date of your flight to Bali, at no extra cost. This was something I took advantage of myself when my hospital was unable to provide me with a coronavirus PCR test on time for my flight!
So Where Are Singapore Airlines Operating Flights To Bali From, Right Now?
When looking at flight to Bali, (or rather Jakarta). Singapore Airlines are still operating a twice-daily flight, every afternoon, and every morning, from Singapore to Jakarta. The airline also operates incoming flights incoming to Singapore from all over the world. Including Los Angeles and New York in the US. Paris, Frankfurt, Amsterdam and London Heathrow in Europe.
Here is a list of the exact airports worldwide which Singapore Airlines flights to Bali can depart from. From any of the destinations listed, Singapore Airlines operate regular flights from, to Singapore, where you can connect with the airlines flight onward into Indonesia.
Check the latest flight schedules to Indonesia with Singapore Air here, or download the schedules below for flights to Bali from a specific originating airport.
United States:
Flights To Bali From The USA
Download Singapore Airlines Flights To Bali Schedule From The USA
Australia & New Zealand:
Flights To Bali From Australia
Download Singapore Airlines Flight Schedule To Bali From Australia & New Zealand
Alidade
Brisbane
Melbourne
Perth
Sydney
Auckland
Christchurch
Europe:
Flights To Bali From Europe and The UK
Download Singapore Airlines Flight Schedule To Bali From Europe
Copenhagen, (Denmark)
Paris, (France)
Frankfurt, (Germany)
Milan, (Italy)
Zurich, (Switzerland)
Amsterdam, (Netherlands)
London Heathrow, (United Kingdom)
Istanbul, (Turkey)
Asia:
Flights To Bali From Central and North Asia
Download Singapore Airlines Flight Schedule To Bali From China and Central Asia
Chongqing, (China)
Shanghai, (China)
Hong Kong
Fukuoka, (Japan)
Osaka, (Japan)
Tokyo, (Japan)
Seoul, (South Korea)
Taipei, (Taiwan)
South East Asia:
Flights To Bali From Other South East Asian Countries
Download Singapore Airlines Flight Schedule To Bali From Thailand and Other South East Asian Countries
Bandar Seri Begawan, (Brunei)
Phnom Penh, (Cambodia)
Kuala Lumpur, (Malaysia)
Penang, (Malaysia)
Bangkok, (Thailand)
Cebu, (Philippines)
Manila, (Philippines)
Da Nang, (Vietnam)
Hanoi, (Vietnam)
Ho Chi Minh City, (Vietnam)
How To Book A Flight To Bali
You might be thinking, what the f*** do I mean, "how to book a flight to Bali"? We've all booked flights before, we all know what we're doing. Its a simple, straightforward process. Select the flight, passport detail, credit card details, done.
So I guess what I really mean, is not "how to book a flight to Bali", but rather, how to book a flight to Bali without risking losing your money. It's crazy that booking a flight to Bali has become a gamble, but that's the reality we've somehow found ourselves in.
So the most important piece of advice I can give anyone about booking a flight to Bali right now is to avoid price compassion sites and flight search engines, at all costs. Yes, we all share a desire to pay the lowest price for a flight ticket. But trust me, when I say it's not worth it.
Do yourself a favour, head over to Singapore Airlines website and book your flight to Bali direct with the airline. Don't try to save yourself a few dollars by booking through an agency who offers a discount on the flight. Because by doing so you forfeit all your rights. And if in the worst-case scenario, your flight does get cancelled, you can kiss your money goodbye. Don't expect any airline credits either.
Flights aren't cheap right now, planes are flying at less than 50% capacity and airlines have to hike costs to keep flying.
As I wrote earlier, Singapore Airlines offers flexible tickets, which means you can alter your flight date at no extra cost. A perk that you'll lose out on, if you don't book your flight direct.
How To Be Sure The Flight You Book To Bali Will Actually Operate
So as I had mentioned and as many have experienced, booking a flight to Bali, or anywhere in the world at the moment can sometimes become a bit of a gamble. But this is how you can be 100 percent certain that the flight you book will actually be operating.
A great tip I can give you about booking flight during the 'new normal' is to double-check the history of the flight route before you part with any cash.
Flight Radar 24 is a useful and a free tool, which I have been using to help me travel this year, it's something which I wish I had known about sooner!
The application reports exact and independent information, in real time about all flights across the world.
So here is how I recommend to use this tool, to help you travel smarter.
First of all, once you have found the flight to Bali or Indonesia that you intend to book, check the flight number. This will be displayed with the flight information, on the airline's website at the time of booking, (and before you have paid)!
Once you have found the flight number, tap it into the search bar on Flight Radar 24. And you'll see a full seven-day history to give you an idea of whether the particular flight is running or not.
For example, if I search on Flight Radar 24 for "SQ37", which is a Singapore Airline's flight number, for a route leaving Los Angeles, LAX to Singapore. I can see that over the past few weeks, the flight has left and arrived on schedule, with none of the previous flight being cancelled.
Although, if I look up another flight number, FD396, for example. An AirAsia flight number for their route from Bangkok to Bali, (a flight which I had a ticket booked for)! You can see that the last time this flight actually flew, was in April 2020, and while AirAsia will still happily take you money for a ticket on this route, using Flight Radar, you can clearly see that the airline is not actually operating the flight!
Using this tip should give you an extra layer of comfort and security when you book your flight to Bali- and it defiantly helped me out.
You can use Flight Radar in your browser or download the mobile app. It's free to use, but there are paid plans if you want more detailed information.
How Much Does It Cost To Fly To Bali
Let me leave you with this, flying to Bali right now, is not cheap. But it is worth it.
Travelling to Bali in the past was a lot cheaper than it is now, it's crazy how expensive it has become. In a world before coronavirus, I could jump on a flight from Bangkok to Bali directly, and pay somewhere in the region of $40 USD.
It was one flight, three hours later I'd arrive. When I flew to Bali from Bangkok during the coronavirus pandemic, travel restrictions have changed the game. What was once a single flight from $40, has now become three flights. Bangkok to Singapore, Singapore to Jakarta and a Flight from Jakarta to Bali. At a total cost of almost $400!
What used to take three hours, now takes three days. What used to cost $40, now costs $400! And that's not even taking into account the cost of a coronavirus test, airport hotels along the way and the costs of a visa.
Although in all fairness, if you booking a long-haul flight to Bali, you can get yourself a better deal. Taking a look at the current prices on the Singapore Airlines website, flights from London Heathrow to Indonesia are going for under $600 one way, or less than $750, return. Which in all honesty is not a bad deal. The costs are slightly higher than normal but are not crazy expensive. And with so little competition at the moment, Singapore airlines have defiantly earned some of my respect for keeping these flight costs reasonable.
But with that being said, even with costs having increased, for me at least, it is still worth the money to visit Bali in such a unique time. And if it's affordable for you, and you're desperate to get away on a vacation this year. Then my advice to you; is to get yourself over to Indonesia. Where you can kick back in the sun on a paradise island.
Heading over to Bali? Perpahs you're in need of long term parking deals. If you are in need of somewhere to park your car while you're away, for example, JFK Airport, then I would recommend checking out parkingaccess.com to save on costs, for example, JFK Economy can cost as little as $18 per day.
I'll be spending the next few months living in Bali and will be publishing regular posts about the life on the island during the coronavirus times, so if you want to know exactly what it is like in Bali right now, do make sure to check back. And feel free to leave a comment below with any question you have.
Welcome to Bali.
You might also be interested in reading some of my other posts related to Bali: