Sai Ngam Hot Springs is one of my favourite spots to visit in Pai. It's a chilled place to hang out for a few hours. There are other hot springs in Pai, but none of them as naturally beautiful as the Sai Ngam Hot Springs.
Sai Ngam Hot Springs are a tucked away, hidden in the Pai landscape, on the outskirts of town. Compared to some other attractions in Pai, the springs remain fairly quiet with few travellers heading here. Overall it's a nice place to relax and cool off from the hot sun.
I have put together this guide to the Sai Ngam Hot Springs in Pai where you can get all the information you need to know before you go. I'll share my personal experiences and thoughts on the Sai Ngam Springs, how to get here, how much it's going to cost and is it worth a visit.
I will also be sharing with you some insider info about the secret hot springs in Pai! So read on and find out what you should expect!
And if you're looking for more inspiration about how to spend your time in Pai, read my guide on the 23 best things to do in Pai here.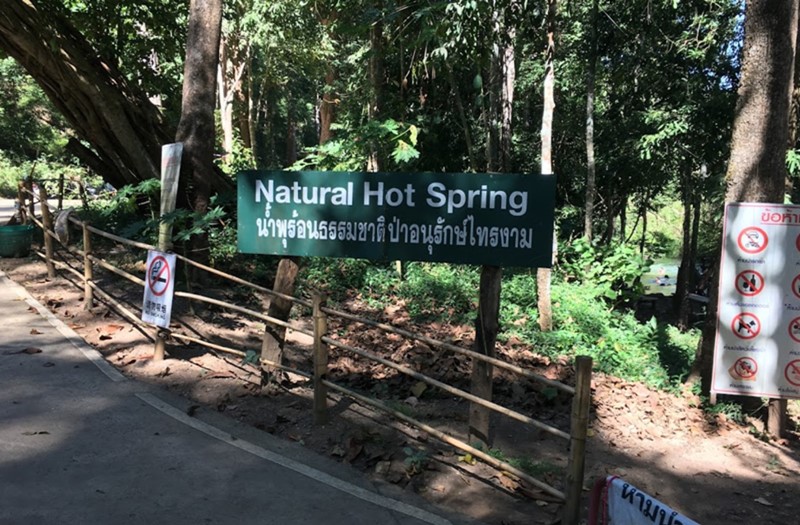 What To Expect At The Sai Ngam Hot Springs
Sai Ngam Hot Springs is a naturally former three-tier pool. The temperatures here are perfect, not too hot, not too cold. The top pool heats up to 36-degrees celsius.
I was recommended the Sai Ngam Hot Springs by another traveller, who I had met at the hostel on my first night in Pai. And I think that's the way most of us find out about the best things to do when we're in a new place. Word of mouth recommendations usually prove to be the best.
Anyway, I'm glad I took the advice. The next morning we set off on scooters, accompanied by a few other travellers I had met in Pai, and we rode over to Sai Ngam Hot Springs. It was beautiful, I didn't want to leave. There were almost no other tourists here and I spend hours just hanging out and floating in the refreshing water.
The drive to springs is equally as rewarding as the hot springs themselves.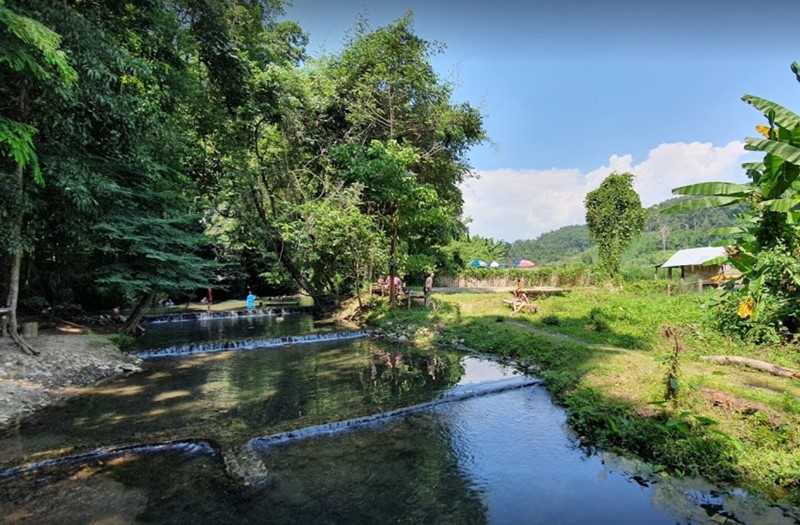 It is a little gut-wrenching when you arrive and find yourself being asked to fork over 450 Baht to enter, but I'll talk more about that later in this post. On the flip side, however, there were no more than five or six other tourists here, floating in the clear spring water. Now I am used to almost every attraction in Thailand being packed full of tourists running rife and taking selfies, so this was a welcome surprise.
It's a pretty surreal experience when you first climb into the water. There is no indication the water is going to be warm, you'd expect it to be cold and freeze your b**** off. But it's not.
Sai Ngam Hot Springs are an epic place to come and just chill out for a few hours in the afternoon. The landscape surrounding is surreal. You can easily find yourself staying here for hours, as I found out.
If you're travelling with a GoPro camera, make sure you bring it along. I don't think I've seen anywhere else in Thailand where the water is as clear as it was in Sai Ngam. You'll definitely want to capture some underwater photos. And if you don't have a GoPro camera, but want to buy one, you can buy a GoPro camera on Amazon where the Hero 7 is discounted by 35% at the moment (in 2023).
Where Are The Pai Sai Ngam Hot Springs & How To Get There
The Pai Hot Springs are located about 30 minutes outside of the main village in Pai. The easiest way to get here is to rent a scooter, which can cost less than 100 Baht per day- and drive here yourself.
If you're not comfortable riding a scooter then you can arrange a ride there with a songthaew driver. Or book yourself onto a tour of Pai that includes a stop here.
If you're riding here on a scooter it is not difficult to find. You'll want to join the highway 1095, follow the road for around 10 kilometres until you see the Pai wildlife sanctuary. Opposite the sanctuary, on your right, there will be a hill that looks like a driveway. Turn here, pass the yellow and blue huts and you'll soon the signs for the hot springs.
Or what most people do in set up navigation on their phones and follow google maps or maps.me. If you need data in Thailand, take a look at my guide on buying a Thai SIM card with unlimited data, for less than the cost of breakfast.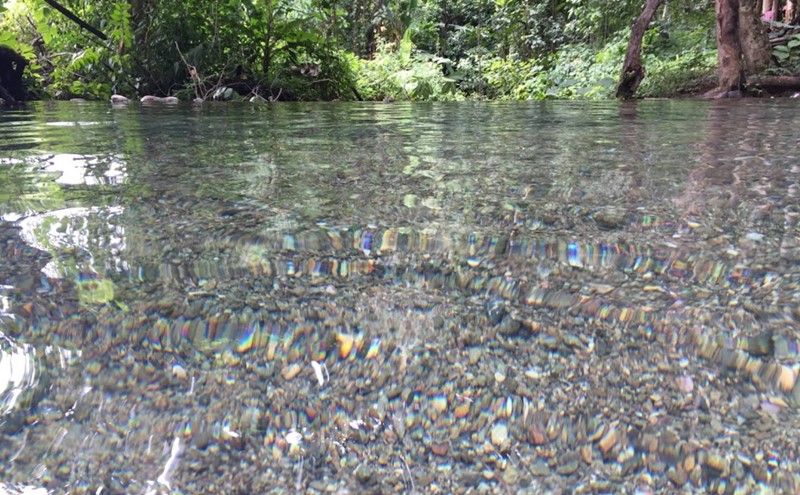 Sai Ngam Springs Admission Fees
After searching online I found almost every website listed a different price. And this is because the admission costs are increasing so rapidly, that site owners don't have a chance to update the information before the cost is raised again!
The costs listed are what I was charged in 2023 (450 Baht), however, on my first visit in 2015, the admission was 20 Baht. So If you are heading to the Pai hot springs don't be surprised if you find the price has been increased, yet again.
The Sai Ngam Pai Hot Springs has the most expensive admission fee of any natural attraction in Pai. And I wouldn't blame you if you skipped out on this one because of the price. 430 Baht is excessive for what you get, plus an extra 20 Baht to park your scooter if you drive here yourself. And I doubt any of that money is actually invested back into the springs. But on the other hand, many people are put off from visiting due to the eye-watering admission cost. So it does mean fewer people tend to gather here.
If you want to save yourself some money at the Sai Ngam Hot Springs, consider booking onto a tour of Pai. You can find tours for as cheap as 500 Baht, and these tours often have the Sai Ngam springs admission fee included in the cost, but be sure to check this before booking your tour.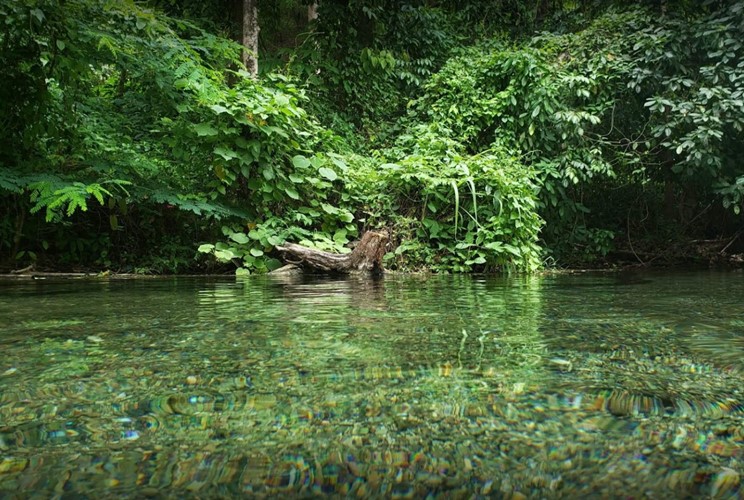 Here's how much you can expect to spend at the Pai Hot Springs:
Parking Charge: 20 Baht ($1) per scooter
National Park Charge: 230 Baht ($7) per person
Sai Ngam Hot Spring Admission Fee: 200 Baht ($8) per person
Omelette & Rice In The Parking Lot: 30 Baht ($1)
That's right, you need to pay both a Nation Park Charge AND and admission fee. And to visit the Sai Ngam Hot Springs, you'll find yourself spending 450 Baht. Which in my opinion is ridiculous.
Are you backpacking around Thailand? You need to visit Phi Phi Island on your adventures.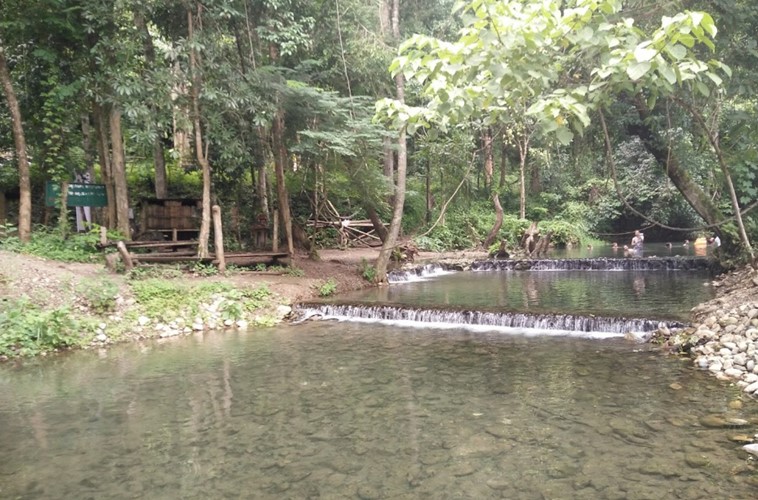 Pai Sai Ngam Hot Springs Opening And Closing Times
There is no day or time which is better than another to visit the Pai Hot Springs. You won't find a massive number of tourists here at the same time, and it's usually pretty quiet. Here are the Sai Ngam Hot Spring Opening Hours:
Monday: 8 am – 6 pm
Tuesday: 8 am – 6 pm
Wednesday: 8 am – 6 pm
Thursday: 8 am – 6 pm
Friday: 8 am – 6 pm
Saturday: 8 am – 6 pm
Sunday: 8 am – 6 pm
Food, Drinks and Facilities at The Pai Sai Ngam Hot Springs
You'll find some timber restrooms and changing rooms on-site at the Sai Ngam Hot Springs and that's about it in terms of facilities. But what more, really, would you need.
Across the street from the Sai Ngam Hot Springs, in the parking lot, there is a small restaurant/ street vendor. The food here is delicious and reasonably priced. You'll find Thai dishes on the menu and you can pick up a chicken fried rice for 40 Baht or omelette over boiled rice for 30 Baht. If you are looking for a spot to get some lunch on a day exploring Pai. I would defiantly recommend stopping off here. Even if you're not visiting the Pai Hot Springs.
You can also buy bottled water, drinks- like fruit shakes or pop, and other snacks here.
Is It Worth Visiting Sai Ngam Hot Springs In Pai
It's tough to say if the Sai Ngam Hot Springs are worth visiting.
On my first visit to Pai in 2015 Sai Ngam was known as the Pai Secret Hot Springs, and it cost 20 Baht to enter. The place is less secretive now and has become a National Park. Admission costs at Sai Ngam Springs have increased by over 2000% in four years.
Personally, if I was to go back to Pai, when I make it back to Pai, no, I don't think I would visit the Sai Ngam springs again. Now that isn't because there is anything wrong with the place, it's beautiful and I loved visiting.
But I feel like the locals are getting too greedy and taking the p*** with the admission costs. Almost 500 Baht you'll be spending to visit somewhere for maybe an hour or two. That money could go so much further and it is for that reason I would say no. The Sai Ngam Hot Springs are not worth visiting.
Which is sad, because as I've said the springs themselves are incredible. And if you do decide to visit you'll have a great time. I just find it hard to suck up the over-inflated cost- it leaves a sour taste in your mouth. And I wouldn't feel comfortable to recommend or endorse these hot springs. But don't worry there are other, cheaper hot springs in Pai.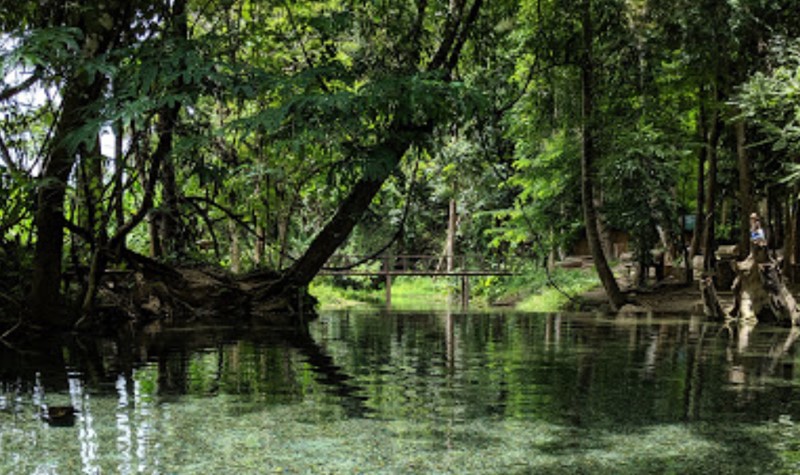 Other Hot Springs In Pai
The Sai Ngam Hot Springs are not the only springs in Pai. So if you want to save yourself some money and just was a cheap and relaxing place to cool off from the hot sun. Here are the other natural springs you can visit in Pai.
Ta Pai Hot Springs: These hot springs are just as beautiful and slightly cheaper than the Sai Ngam Hot Springs. The springs are remote and have overhanging trees and vines which make the place feel in a world of its own. Admission costs 300 Baht and the location is nearby to the Pai Canyon. So you can combine both natural attractions into one trip. The Tai Pai Hot Springs reach temperatures of 80 degrees delicious, hot enough to cook an egg. Although that is now prohibited!
Pai Hot Springs Spa Resort: Just like the Sai Ngam Hot Springs, there are three pools with naturally heated water. These springs are now privately owned and part of a resort. For guests at the resort, you'll have free access to the hot springs and for outsiders, you'll need to pay an admission fee of 100 Baht, much more reasonable if you ask me.
Other Attractions To Visit In Pai
Pai is packed full with natural attractions, and some of my favourites places to visit in Pai included
The Pai Waterfalls
The Pai Landcrack
But there are plenty of other attractions in Pai. So many in fact, that I have put together a guide to all the awesome things you can do in Pai, which you can read here, for free: 23 Kickass Things To Do In Pai (2023) A Backpackers Guide.