The road to Pai is famous for its constant twists and turns, a visit to this hip mountain town is a right of passage for any backpacker visiting Thailand. But how will you get to Pai from Chiang Mai– ride a motorbike or take the bus? Let's check out the option in this post.
The Road to Pai (From Chiang Mai)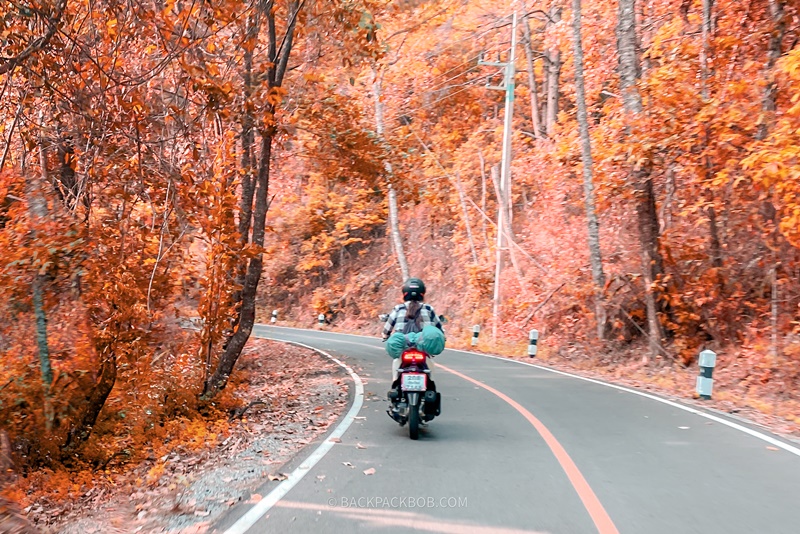 What is the best way to get to Pai.
Pai is a small rural town in the mountains of Mae Hong Son there is one road into the town and one road out. No train station, no functional airport and no other public transport choice.
So with there being a single road to reach the town, there are two choices to get there.
1. Rent a motorcycle and ride to Pai yourself
2. Book a ticket for the minivan service to Pai
Having done both, my personal preference is to ride there myself. But should you ride a motorcycle there or should you take the minibus?
The road to Pai is named Highway 1059. Which runs the 130-kilometre route from Chiang Mai and is famous for the sheer number of turns, bends and curves. In this post, I'll be sharing everything you need to know about travelling on this road, from Chiang Mai to Pai, by motorcycle.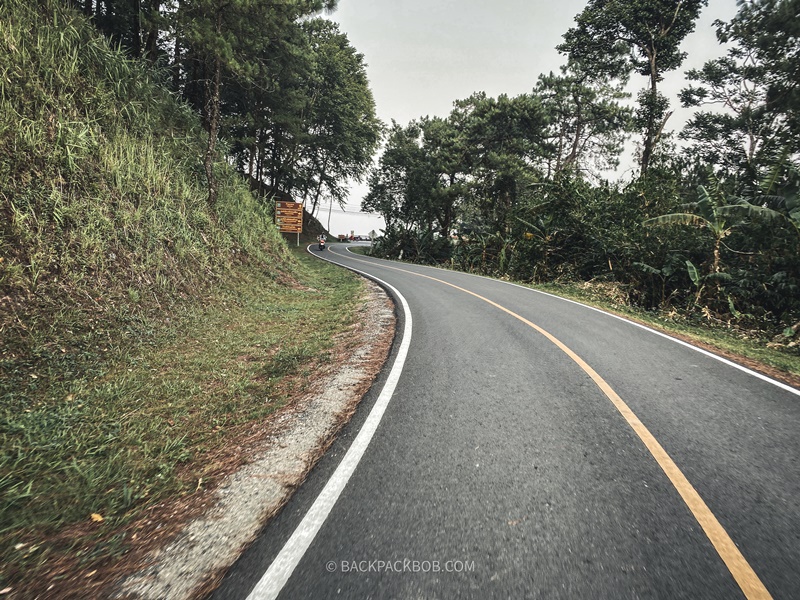 My first visit to Pai was back in 2017, over five years ago now. I was travelling with a group of friends who all wanted to ride scooters to Pai (from Chiang Mai) I was the only one in the group who opted to take the bus instead. Now I stand by that decision and don't regret it. They all made it into Pai unharmed and happy, but at the time I didn't have the confidence to ride myself. So there really is no shame in taking the bus if you feel more comfortable doing so.
However, after returning to Thailand and this time riding a scooter to Pai I can safely say it's a much more unique and overall better experience.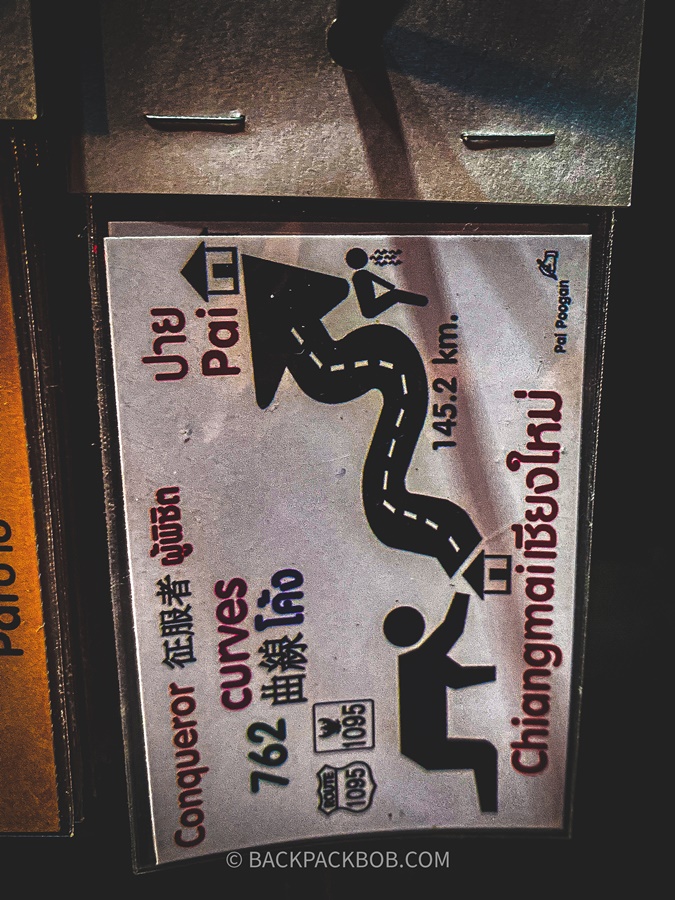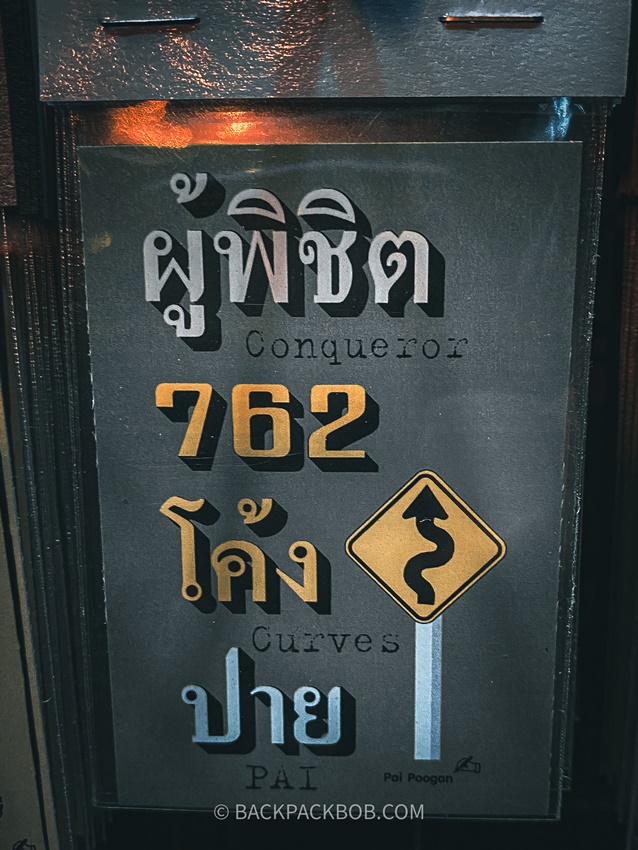 Don't forget to read my beginner's guide to riding a scooter in Sout-East Asia before embarking on the trip from Chaing Mai to Pai.
Tips For Riding a Scooter to Pai
The roads are much quieter on weekends! – The road between Pai and Chiang Mai, route 1059 can get really busy. If you ride on a Saturday or Sunday you'll find the roads are much quieter. There are fewer trucks and fewer work/delivery vehicles speeding along the route.
Strap your luggage down – We saw more than a few backpackers wearing huge bags on their backs while riding up to Pai! Save your back and pick up a few bungee cords before leaving Chiang Mai (they are sold in the 20 Baht shop). Something as simple as this made our journey so much more pleasant and enjoyable.
Allocate plenty of time – Make sure you leave Chiang Mai with enough time to reach Pai before nightfall. There is no street lighting along the route and not a nice drive after dark. We got caught up at all the attractions en route and arrived in Pai after dark.
Stop along the Route – A benefit of driving to Pai yourself is the freedom to stop wherever you like along the way. Take advantage of this and see as much as you can on the ride.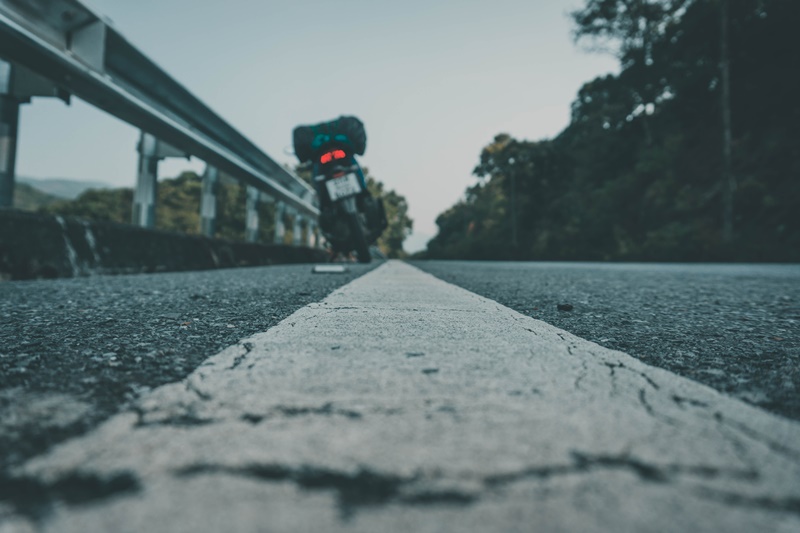 How Many Bends Are on the Road to Pai
The road to Pai from Chiang Mai is famous for one thing- and that is the number of bends. There are 762 bends on the road to Pai- officially named Route 1059. Now I'll be totally honest in saying that I didn't count the turns while driving myself, and my source of information for this comes from a laptop sticker which I brought in Pai claiming there to be 762 curves. This number could be higher or lower depending on who you ask. But I can safely say there are a lot of turns on this road.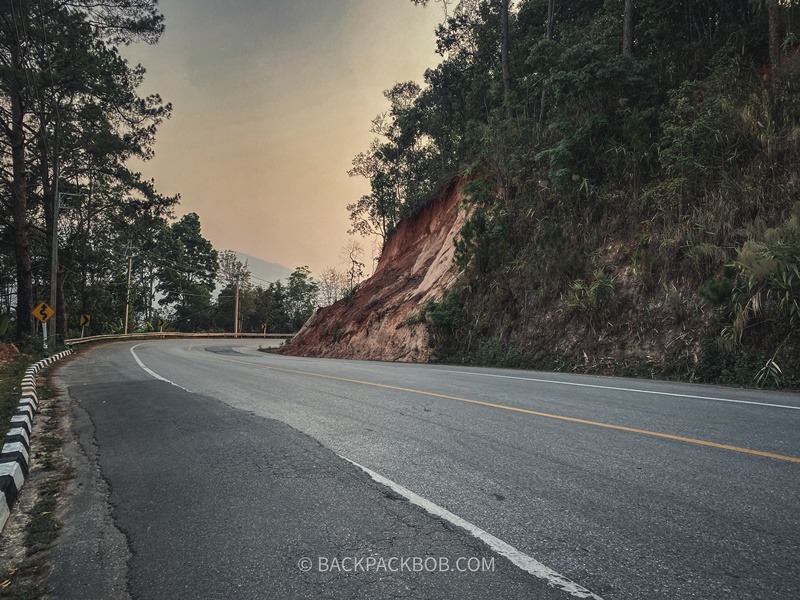 The curves and hairpin turns are pretty fun to navigate on a scooter or motorcycle. It's quite the opposite sitting in the back of a bus where you'll be thrown from side to side on each bend.
Can You Fly to Pai Instead
Nope. There used to be a single airline (Wisdom Air) operating flights to Pai that ceased operations in October 2019. There have been no scheduled flights into Pai Airport since COVID. Curiosity got the better of me on this one and after making some enquires it turns out it is possible to charter a 15-seat aircraft to fly from Chiang Mai to Pai for a cost of around 12,000 Thai Baht (£350). Not Bad.
How Long Does it Take to Ride from Chiang Mai to Pai
The journey is around 130 Kilometers in total. If you ride without stopping the drive should take 2 to 3 hours. While the minibus takes about 4 hours (including a 15-minute rest break).
However, we stopped off to take photos at countless scenic spots along the way and it took us an entire day to ride to Pai from Chiang Mai! Now that isn't a bad thing, it was intentional. Leaving Chiang Mai around 9 am we arrived in Pai just after sunset, around 7 PM. On the drive, we visited two National Parks, visited a waterfall stopped for lunch at a local BBQ Joint and had breakfast in a Coffee Shop along the route too. All of which we would have missed out on, had we taken the bus.
What are the Conditions Like on the Road to Pai
There was a time when riding to Pai was less than desirable due to the poor condition of the roads. This how now changed for the better and the route is paved to Western standards for the entire length from Chiang Mai to Pai. The road is paved, smooth and flat- there are no 'off road' or dirt sections to tackle.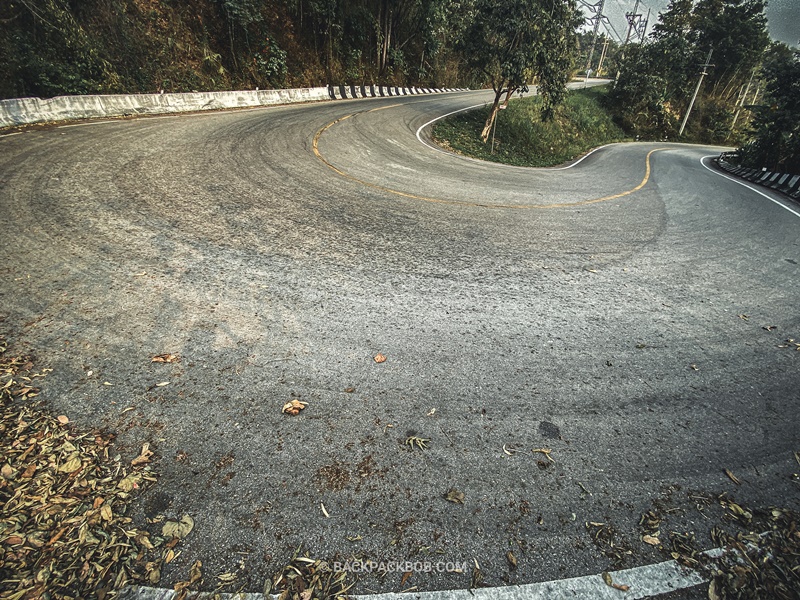 Is it Safe to Ride a Bike to Pai
Personally, I feel much safer on a Motorcycle, in control myself, than I do on the bus to Pai with the hyped-up race drivers that operate the minibuses.
The ride to Pai is not challenging, it's not considered extreme in the same way that the Ha Giang Loop is.
The route is scenic and beautiful, there's not much more to it than riding any other road in Thailand. To answer the question about if it's safe to ride a scooter to Pai, well that depends largely on your ability as a rider. If you have experience on a motorbike, know how to turn corners and are used to riding a scooter then you'll be fine on Route 1059.
Of course, you also need to take into account other drivers and weather conditions which are factors outside of your control.
Can you Ride a Bike to Pai as a Beginner
I would hate to advocate that you can jump on a motorbike without any previous experience and just ride to Pai because more often than not that's not the case.
Although I know plenty of people who have done exactly that.
Riding a scooter is essential for getting around in Thailand, and you have to start somewhere. If you have the confidence to make this journey then you have my full support. But just remember that riding a bike to Pai isn't for everyone. Don't be afraid to take the bus should you feel more comfortable.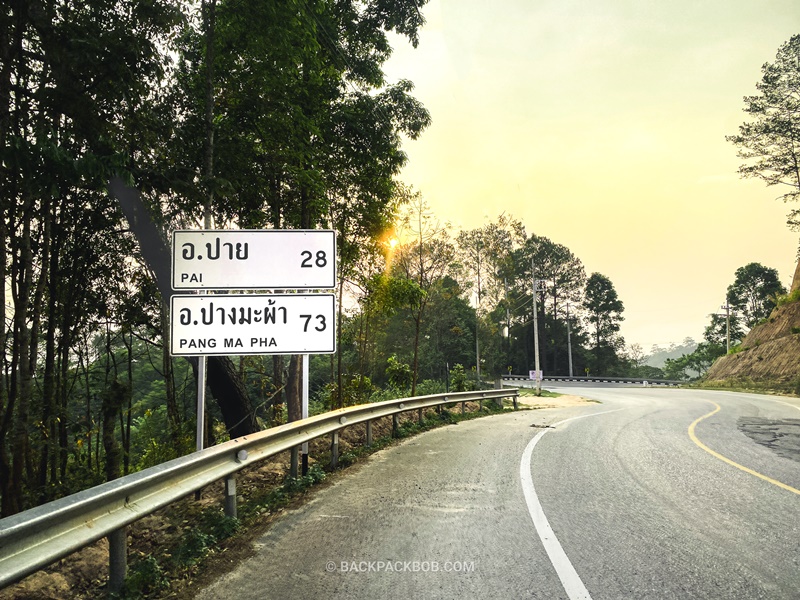 Do I Need a Drivers Licence to Ride to Pai
Yes. There are two permanent police checkpoints on the route- and as there is only one road there is no way to avoid them. Asides from these fixed checkpoints there are pop-up police checks in Chaing Mai and on other sections of the route to Pai. We had our licences checked twice on the drive.
You'll need a full driving licence from your home country and an accompanying International Permit (or a Thai Licence).
If you choose to ride a scooter from Chiang Mai to Pai without a licence you'll need to pay the bribe/fine of 500 Thai Baht. Keep small bills in a spare wallet to show the officer. If you show a wallet full of cash the fine will be increased. If you are stopped and asked to pay a bribe you must ask for a receipt– you may or may not be given one, but if you are, and you get stopped again, you can usually show the receipt to avoid paying more than once- although this is not guaranteed.
Which Motorbike Should You Rent to Take to Pai
We rented Honda Click 125cc automatic scooters. These were not my first choice. Ideally to drive from Chiang Mai to Pai you'd want a semi-automatic bike as a minimum. You'll want gears for the steep inclines and declines. You'll make it absolutely fine on an automatic bike, we did and many others have. Although you'll feel a lot safer with a semi-auto or a geared bike.
We chose automatic scooters because the price was too good to pass up. We rented the bikes for seven days which cost us 700 Baht and there was no deposit taken either. Unfortunately, the shop owner only had automatic bikes in stock. I'll add more details about which shop we rented our scooters from in the comments. Or you can read my full post about riding the Mae Hong Son Motorcycle Loop.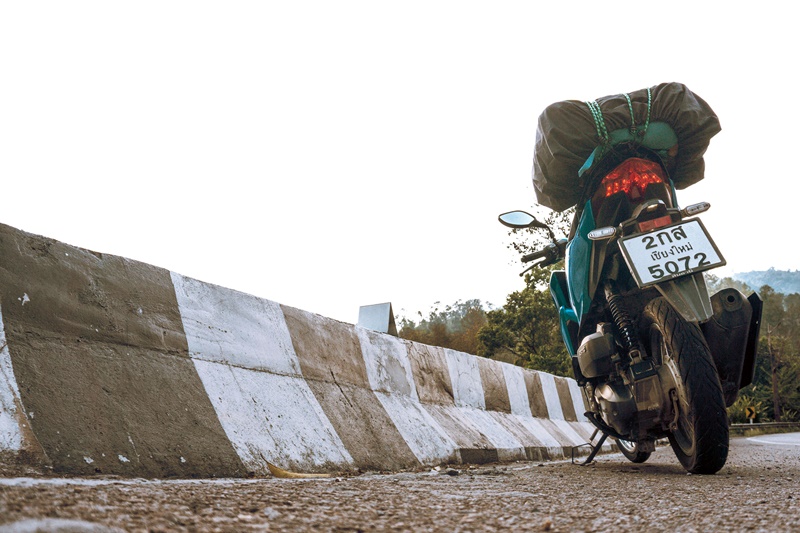 Which Places Should You Stop at on the Way to Pai
The beauty of riding to Pai yourself is being able to stop at all the cool places on the route. There are plenty of things to do between Chiang Mai and Pai and here are all the places we stopped at.
A330 Aeroplane Cafe – A disused Airbus A330 has been converted into a functional coffee shop. Being nearer to Chiang Mai it's a novel place to have breakfast.
Mok Fa Waterfall – Part of the Doi Suthep National Park these twin waterfalls are cool and clean. We stopped for a swim in the main pool.
Hui Nam Dang National Park – One of the most scenic National Parks in all of Thailand. The lookout point has views of the valley below which is often filled with cool fog making it feel like you're above the clouds.
32 Coffee Hill – There are lots of coffee shops on the route but this was our favourite.
Rak Chang Viewpoint – It's completely free and a nice spot to take a break on the drive.
The Pai Memorial Bridge – You'll pass this landmark as you enter Pai and it is a WWII memorial site.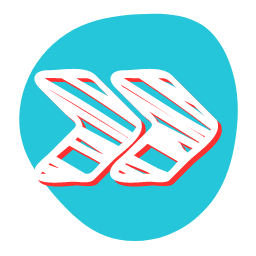 How Much Does it Cost to Rent a Bike and Ride to Pai
It costs less than you might think to rent a scooter in Chiang Mai.
We paid just 700 Baht/$20 for the week. It cost us another 100 Baht to fill the tank. In comparison, a bus ticket costs around 350 Thai Baht. So not only is it more enjoyable to ride to Pai yourself it's actually cheaper too.
Taking the Bus from Chiang Mai to Pai
So if you've read this article up to this point and I still haven't convinced you that going to Pai by motorbike is the better choice, then here is everything you need to know about taking the bus to Pai instead.
Prices: A bus ticket to Pai costs around 350 Baht/$10, but prices can fluctuate between seasons.
Where to Book: 12Go consistently have the lowest prices and is the most reliable. You can book online up to 48 hours before the bus departs.
Bus Times: The minibus leaves from the Chiang Mai bus station every hour. You can book a ticket at the station or you can book online which would include collection from your hotel.
The 762 Curves: You'll feel each and every curve in the shuttle bus to Pai. It's chaotic, almost comedic. You'll be thrown around the bus and people on our bus were being flung from the seats into the aisle so frequently that one girl decided it was best to just sit there for the duration of the trip. Take any necessary precautions if you get travel sick.
Conclusion
Don't force yourself to ride a scooter to Pai if you're inexperienced or otherwise don't feel comfortable or confident in doing so. But if you do decide to ride on route 1059 from Chiang Mai to Pai then you're one of the lucky few tourists to experience this. Make the most of the drive, take your time stop off anywhere and everywhere you can. it is not a race. But it is a unique ride that you'll never forget.
Before you start don't forget to read my other post on how to ride a scooter as a beginner. Or if you're looking for something a little more extreme then the Ha Giang Loop is a quick flight from Chiang Mai and is one of the best Motorcycle driving loops I've ever experienced.