Phuket or Bangkok, which is better? That depends on what you're looking to get out of your vacation. Looking for white beaches and tropical paradise, Phuket is for you. But if your idea of a perfect holiday is visiting the big city, love to shop or want to find the best nightlife going, then Bangkok is for you. But these destinations aren't mutually exclusive, there is no reason you can't visit both Phuket and Bangkok during your visit to Thailand.
| | | |
| --- | --- | --- |
| Phuket or Bangkok: Which is Best? | Phuket | Bangkok |
| Daytime Activities | 5/5 | 4/5 |
| Nightlife | 4/5 | 4/5 |
| For Foodies | 3/5 | 5/5 |
| Accommodation | 5/5 | 5/5 |
| Affordability | 2/5 | 4/5 |
| Total Rating | 3.9 | 4.7 |
Phuket or Bangkok: Things To Do During The Day
Does Phuket have a better offering of activities to do during the day? Or is Bangkok a better choice for day time activities? What are the biggest differences between these two fantastic vacation destinations? Phuket or Bangkok, which offers tourists the most, and the greatest attractions. Let's take a closer look at what these destinations have to offer.
Phuket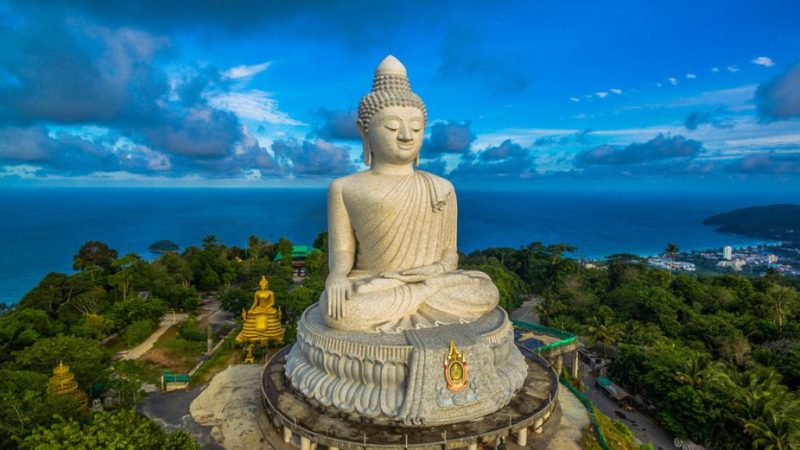 Phuket is the largest island in Thailand. The sole source of income for the island and the main purpose of Phuket today is tourism. So unsurprisingly there is enough to do in Phuket to keep you entertained almost indefinitely.
The vast line up of things to do in Phuket include day trips to nearby islands such as the Simian Islands, Koh Phi Phi Islands, James Bond Island and Maiton Island- to name a few.
Air travel enthusiasts can plane spot at Mai Khao beach where aircraft pass by mere meters above the sand, adventure travellers can go zip-lining through the jungles, there are at least 3 or 4 zip lines in Phuket. While beach lovers will be thrilled with the countless white sand tropical beach hangouts found on Phuket's eastern coastline.
And if you're into hiking there are viewpoints in almost sub-district of Phuket, all boasting incredible views of the Andaman Sea- while hiking to the Big Buddha in Patong will offer you 360 views of Phuket Island.
You can spend days getting lost in Phuket town. Home to beautiful architecture, small eateries, cafes and bakeries laid out in the old style Sino-Portuguese streets.
Or visit one of the many water-parks, catch a show, even head over to the Phuket Aquarium. This island is a world-class tourist destination, and you won't run short of things to do during the day here.
Activities In Phuket Rating: 5/5
Bangkok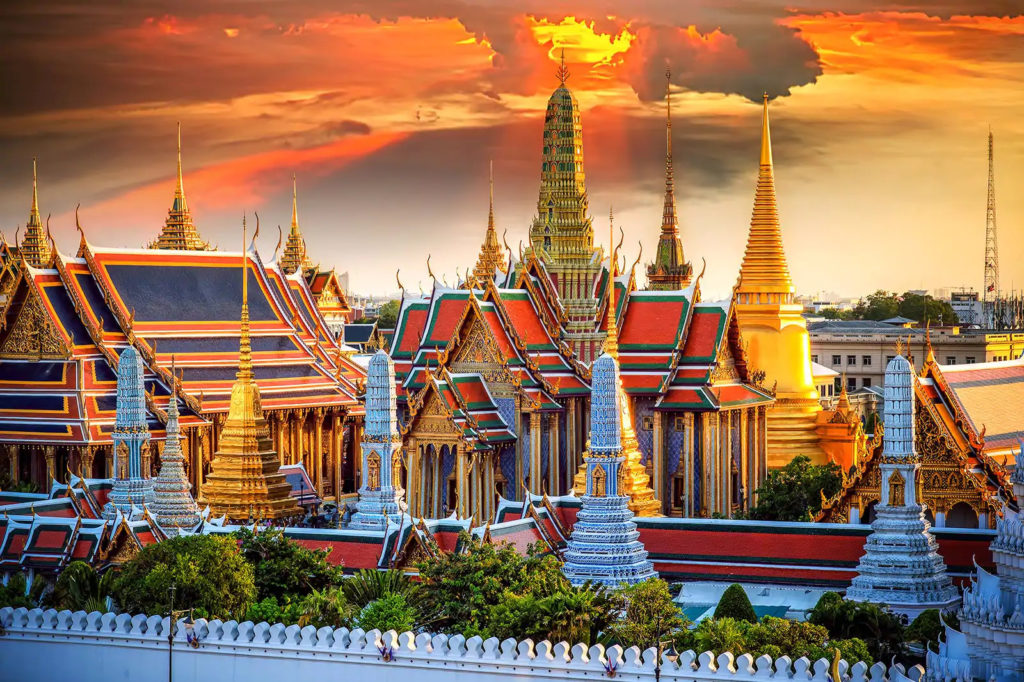 Bangkok, the capital city of Thailand. There is no shortage of daytime activities in Bangkok.
The drawback is that the city is spread out much further in comparison to the island of Phuket. However, transportation is much more efficient in the city and that also makes day trips to nearby landmarks, and outside the capital an option.
Bangkok is the home of the Grand Palace, the most famous temple in Thailand and a right of passage for first-time travellers in the city. It's near enough to make a day trip to the Khao Yai National Park. Or head out to Thailand's former capital city, Kanchanaburi, where you can see the historic remains at the Bridge over the River Kwai.
Bangkok is a shopping paradise, not only do you have incredible malls dotted all over the city. Bangkok is also home to the largest market in south-east Asia. At the Chatuchak weekend market, you will find almost anything imaginable for sale and don't forget about the other iconic markets. The Maeklong Railway Market is situated on a live train-track, and floating markets are around the city are a unique experience, where you can shop for souvenirs by boat.
Activities In Phuket Rating: 4/5
So which is best, Phuket or Bangkok, when it comes to activities and things to do during the day? I'm going to hand this one to Phuket. While incredible variety is offered in both Phuket and Bangkok. The island of Phuket offers significantly more and in closer proximity. Plus the island's beaches are a real selling point, being some of the most beautiful in Thailand.
Phuket Or Bangkok: Nightlife
Phuket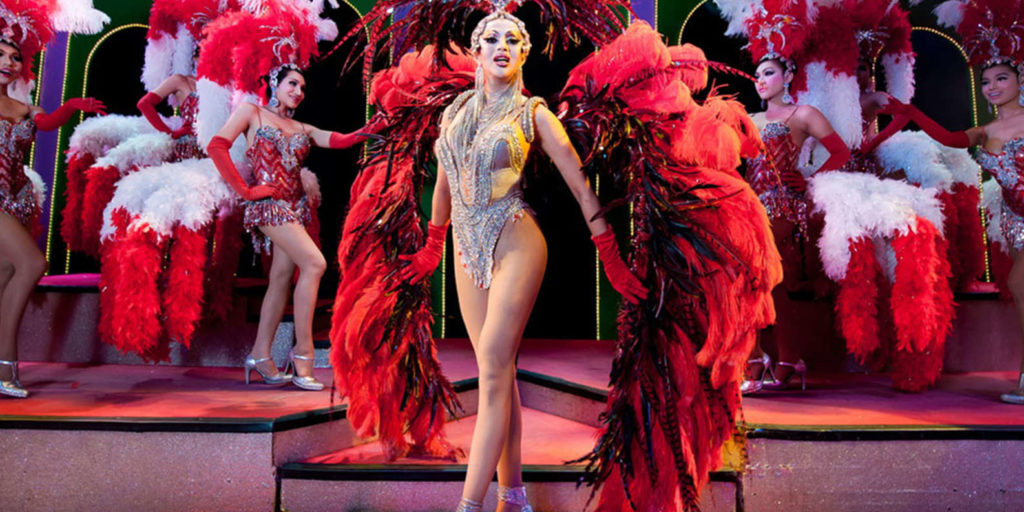 Phuket transforms into a world of its own when it comes to nightlife. Patong is Phuket's main party district, packed with young backpackers and tourists from all walks of life. At the Soi Bangla walking street things often get a little crazy.
If partying isn't your idea of a perfect vacation, then you'll find plenty of alternative forms of evening entertainment. Night markets thrive in Phuket with reasonably priced, and delicious foods to sample. Or perhaps you'd prefer to spend the evening watching a stage show, of which Phuket has many. Choose between the Fantasea Show, the Simon Cabaret Show or the Siam Niramit show.
Another popular past time for Phuket's nightlife is Muay Thai, Thai boxing. With fights held almost every single night you can sit ringside at the arena watching locals fight in the ring. Even if boxing isn't usually something that interests you, you should take some time to watch a match on your holiday.
If you're are looking specifically to party then Phuket will not disappoint, but you might also you might want to consider a visit to the nearby Phi Phi Islands.
Read my full guide on the Phi Phi Island Nightlife here. Or if you want to catch a show in Phuket you can check prices and availability for the cabaret show online here.
Nightlife in Phuket Rating 4/5
Bangkok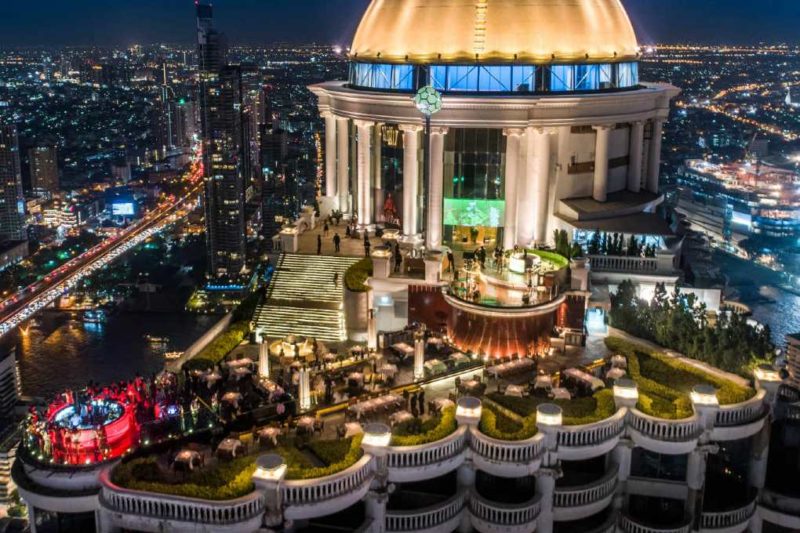 So you've visited the Grand Palace and all the other temples, explored the markets filled up on street food, shopped and dropped. But how does the nightlife in Bangkok compare?
Khao San road is the nightlife hub in Bangkok. The walking street is packed tight with nightclubs, bars and entertainment venues aplenty. Street performances are held up and down the strip, tourists can eat scorpions and other fried bugs. And you'll find several places to eat, street vendors selling discounted clothing and local souvenirs, along with countless massage shops.
There are plenty of other entertainment hubs throughout Bangkok. If Khao San isn't your scene, you can always check out Rambuttri Village, Royal City Avenue, Patpong, Soi Cowboy, Nana Plaza, Ekkamai or Thonglor.
But if you're ideal nightlife is a little more toned down that the craziness of these entertainment hubs you can instead head down the Asiatique on the waterfront where you can watch the fireworks and ride on the Ferris wheel, as with most spots in Bangkok you will also find may food vendors and other entertainments here.
And for couples, Bangkok's Sky Lounges can add an air of charm to your evening. One of the most famous in the city is the Sky Bar at Lebua, which leapt to fame after being used at a filming location in the production of 'The Hangover'. It's the tallest open-air bar in the world, but it comes at a cost. There are plenty of other Sky Bars found in the city that have slightly more affordable prices.
Nightlife in Bangkok Rating 4/5
So which is better for nightlife, Phuket or Bangkok? Phuket has some great nightlife, which is generally geared towards a young backpacking crowd. While Bangkok, on the other hand, offers a much wider variety of evening entertainment. If nightlife is key to your vacating, you'll be best off in Bangkok.
Phuket Or Bangkok: Dining Out
Phuket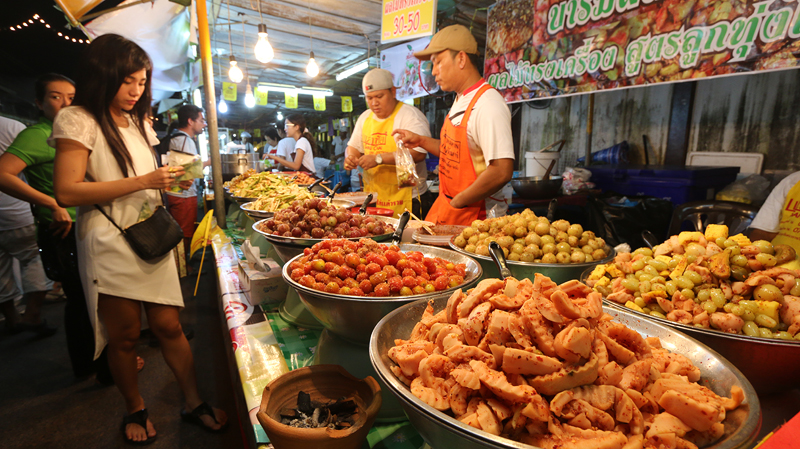 You'll find charming Thai restaurants in Phuket Town and at some affordable prices. But in the more popular areas of Phuket, like Patong, much of the catering is geared towards western tourists. You'll find plenty of Italian offerings, pizzas and spaghetti. And you'll find plenty of Indian curry houses.
But if you're looking to taste the true flavours of Thailand and eat authentic Thai dishes, Phuket isn't going to be the best place for foodies. Although if you prefer the home comforts of western cooking, and the idea of eating Thai food comes across a little unnerving, then you might prefer the food selection on the island.
But what Phuket lacks in authenticity, they make up on with scenic views. Rang Hill is by far one of the most beautiful places for a restaurant to be located. In the viewpoint above Phuket town, you'll have panoramic views of the island, there are two restaurants set on the hillside, with the most beautiful being the Khaorang Breeze.
Phuket does, however, host incredible food festivals and celebrations from time-to-time, so if you happen to be visiting Phuket at the right time you might be lucky enough to catch the world-famous vegetarian festival which is held annually in November.
Phuket For Foodies Rating 3/5
Bangkok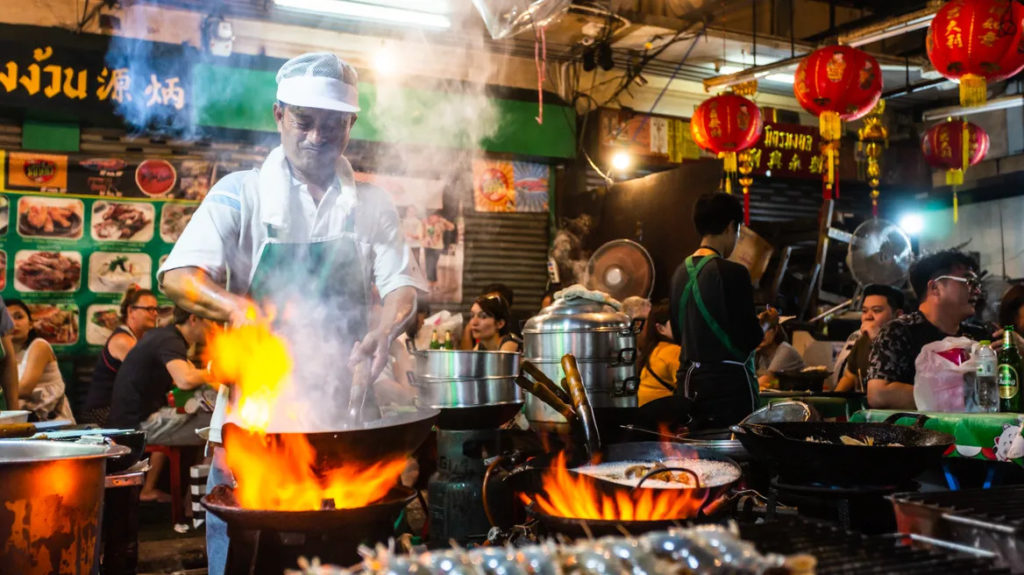 Bangkok is a paradise for food lovers, from fruit-carving workshops to cooking classes there is no shortage of options to introduce you to new Thai foods. But one of the best ways to really immerse yourself in the Bangkok food culture, and find new and exciting dishes is to join a Tuk Tuk Food Adventure Tour.
Chinatown is one of the most promising food hubs in Thailand for street food, you'll find endless stalls spanning the open streets with vendors cooking up almost anything you can imagine, and mouth-watering smells in the air. Pick out a busy looking stall, so you know that the offerings are good, and take a seat on the plastic street furniture and tuck into dinner.
Food in Bangkok is cheap and plentiful. On every corner and wherever you turn you'll be confronted by street food vendors, it can often prove challenging not to fill up too quickly before you've had a chance to sample all the offerings. But if you're looking to get a taste of authentic Thai cooking, Bangkok is the place for you.
Bangkok For Foodies Rating 5/5
So which is the better destination for food lovers, should you choose Phuket or Bangkok? Bangkok is the better option if you want to get a taste of the local food, and cont get enough of the street vendors authentic wok cooking styles. But if Thai food throws you out of your comfort zone and you prefer the home comforts of western dishes, you'll have a better time in Phuket. Overall when choosing Phuket or Bangkok for food lovers, Bangkok comes out on top.
Phuket Or Bangkok Accommodation
Phuket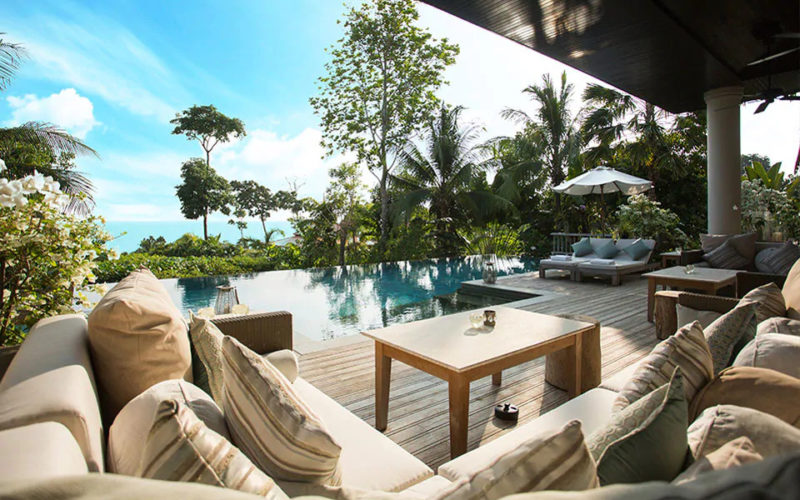 Does Phuket or Bangkok offer the best accommodation? Phuket is best for accommodation with a calming atmosphere. The rich nature, dense jungles and tropical paradise in Phuket means you can find unique places to stay tucked away and hidden in nature.
Often resorts in Phuket come with a private pool. From staying in a treehouse in the Keemala Jungle to one of Phuket's many private islands like the Coconut island or Naka island. Phuket is where luxury hotel chains congregate competing for the best in customer service and out of this world accommodation. A collection of luxury resorts is on the cards in Phuket.
On the other end of the scale, backpackers in Phuket will find plenty of budget guesthouses in which to reside or a range of dormitory to choose from in the heart of Phuket, Patong.
Learn more about where The Beach was filmed in Thailand, and how you can book a stay in the room rented out by Danny Boyle & Leonardo Dicaprio.
Accommodation In Phuket Rating 5/5
Bangkok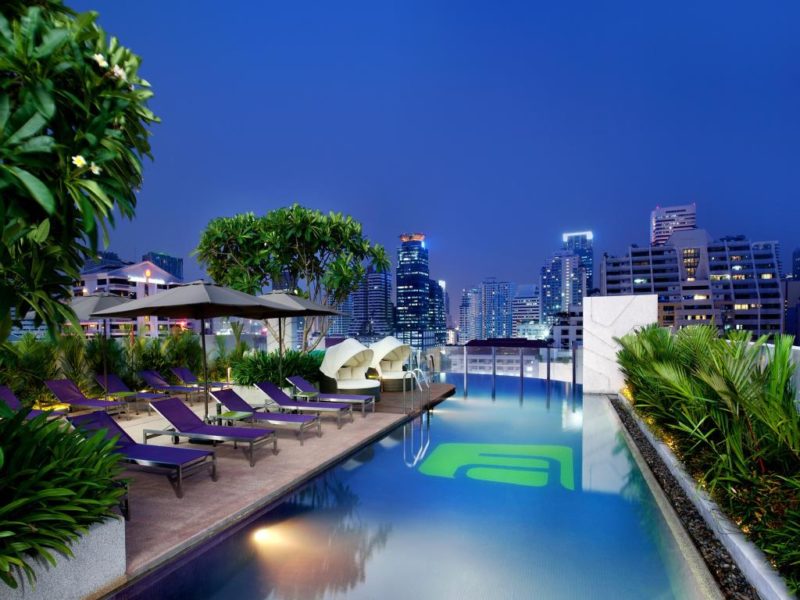 Bangkok is one of the greatest places in the world to find accommodation at all levels. As is the way in many Asian cities, and throughout Thailand especially, you can find upmarket 5 star resorts on the same streets as budget guesthouses, dorm rooms and bed n' breakfast's.
One of the most defining features of Bangkok is the cities skyline. Oftentimes, resorts in the city will have room top swimming pools open to guests and providing some of the best views of the city. Here are 15 other unique hotels in Bangkok.
Accommodation In Bangkok Rating 5/5
Phuket Or Bangkok Best For Families
Phuket
Is Phuket or Bangkok better for a family getaway, travelling with children?
Phuket is a tourist destination at heart, it's one big playground with the main focus on families and couples. In Phuket, there is plenty to do for all ages and tourism businesses are extremely helpful in catering to your little ones. Boredom will never find a way to creep into a family break in Phuket.
Nightlife in areas like Karon or Karon is family-friendly and during the day, taking a boat trip to see the nearby islands is the perfect activity for all ages. Tour operators make things easy in Phuket and often include free hotel collection and drop-off services, meaning no planning is needed on your part.
Children will love visiting one of the ethical elephant sanctuaries to learn about and meet the majestic animals up close. Phuket also offers up countless white sands beaches, where you can hang out for a day with kids, and have the comfort of knowing that anything you might need during the day, you can find right along the beachfront.
Phuket For Family Vacations Rating 5/5
Bangkok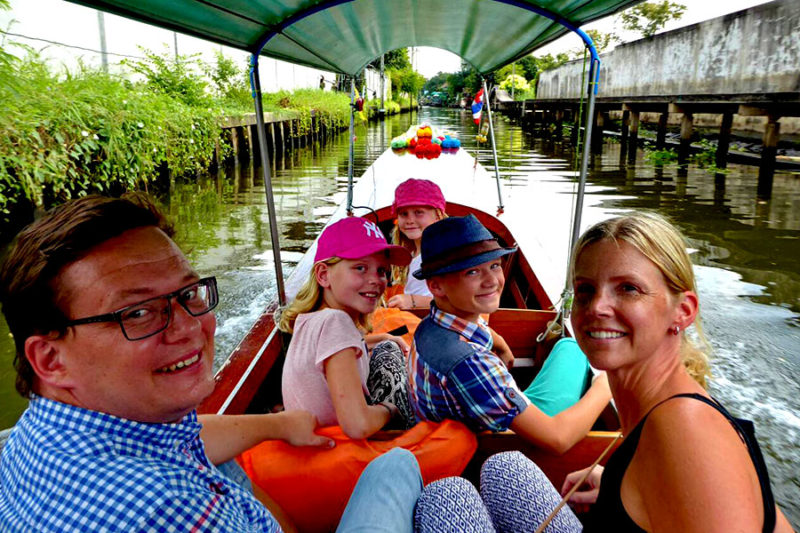 Is Bangkok better than Phuket for a family vacation with kids?
There are certainly plenty of things to do with kids in Bangkok, such as the Bangkok River Cruise. The tour visits the old artist's house on the river bank, where they put on a puppet show and mask painting activities. And includes a stop off at the Bangkok flower market- where you'll join a masterclass in the art of folding Thai lotus flowers. The tour ends with a Tuk Tuk ride up to the Golden Temple and an authentic Thai meal, with options for kids. You can book the riverboat cruise here.
Other things to do in the big city with kids can include exploring the many temples found scattered through Bangkok, paying a visit to the floating market, the sea-life aquarium or the KidZania, where you're little ones can let their imagination run wild. In the KidZania miniature world, kids can become a doctor, a pilot, chef, or a firefighter- and it will prove tough to get them to leave.
Bangkok For Family Vacations Rating 4/5
Phuket Or Bangkok Which Is Cheapest
Phuket
Is Phuket or Bangkok cheaper? Being the world-class tourist destination that Phuket is, comes at a price. For the convenience, the island offers, to the countless activities offered, Phuket is structured to eat away tourist dollars as quickly as possible. Public transport is non-existent in Phuket, asides from the local bus which can prove confusing and difficult for foreigners to tackle.
The cost of getting around in Phuket has been driven to record highs by lack of completion from alternative transport. With no public transport and cab drivers on the island refusing to sign on with the likes of Uber or Grab taxi, taxi prices in Phuket are the highest in Asia. Sometimes even on par with prices in big cities like London!
Phuket is the most expensive province to visit in Thailand but the truth is that rent prices have been pushed to an all-time high. Vendors often earn very little, and there is a high demand to rent properties as the land area in the greatest destinations like Patong is somewhat limited.
Phuket can offer good value for money in comparison to what you might spend on a European vacation, but it's by no means a cheap destination. However, the fact that Phuket does offer so much unique variety is close proximity lets you overlook the steep prices.
Is Phuket or Bangkok Cheaper: Phuket Rating 2/5
Bangkok
Neither Phuket or Bangkok should be considered 'cheap', there are both affordable holiday destinations. With Bangkok even more so. Bangkok is Thailand's capital city, and as we all know the cost of city living comes at a higher cost. But for holidaymakers and tourists, you'll find yourself saving a ton of cash by holidaying in Bangkok over Phuket.
There are plenty of choices when it comes to getting around the city, you can ride on the Bangkok Canals, which is an experience in itself- and tickets cost just 19 Baht for a day pass. Taxi driver will usually be accommodating in using the cab's meter and the network of sky-trains and BTS system offer even more flexibility to navigate the city.
Activity costs are a little cheaper, but closely on par to Phuket, mainly due to the fact they are aimed solely to tourism. Prices for eating out are significantly lower and there is a much wider variety of eateries. Buying goods from supermarkets or going out for a drink will also be at a much lower cost than in Phuket.
Bangkok For Family Vacations Rating 4/5
Is Phuket or Bangkok Better Overall?
It's a very close call to choose between Phuket or Bangkok, but ultimately Bangkok offers a little extra bang for the buck. While on the other hand Phuket is a worldwide tourism hub, it's the complete package. But these places are not mutually exclusive, it doesn't have to be Phuket or Bangkok. It can be Phuket AND Bangkok.
Visiting Both Phuket and Bangkok
Bangkok is centrally located in Thailand, while Phuket is the countries largest island. Found on the southern coast of Thailand in the Andaman Sea. And while these two places might physically be miles and hours away from each other, they each play home to one of the two biggest airports in Thailand.
Flying between Bangkok and Phuket takes 60 minutes, and flight tickets can be booked for less than the cost of a taxi ride to your hotel! With over 8 airlines competing on the popular domestic route, and up to 35 daily flights between Phuket and Bangkok, there is no reason why you shouldn't visit both. Instead of asking yourself should I visit Phuket or Bangkok, ask instead how to best split your time between these two incredible south-east Asian cities.
Find the lowest fares for flights between Phuket and Bangkok here.
Further Reading, Choosing Phuket or Bangkok
Answers From The Community, Phuket or Bangkok – Quora
What The TripAdvisor Community Think – Phuket or Bangkok
How to Travel Between Phuket and Bangkok – USA Today
Prices differences between Phuket and Bangkok – Thai Residents
City Break or Beach Holiday: The Showdown – Winged Boots
Bangkok vs Phuket – Thai Holidays
Choosing Between Bangkok or Phuket – Wild and Away
Phuket or Bangkok Photo Gallery