You don't need proof of onward travel to enter Thailand. There is so much miss information kicking around online leading to confusion. Alright… technically speaking, you do need to provide proof of onward travel to enter Thailand. But technically speaking it is illegal to leave the house in Thailand without underwear on. And if we're being real, no one is (thankfully) checking or enforcing either of these rules.
This is my experience with flying to Thailand and why I don't think you need to have a flight out.
There are three points along the way where you could potentially be asked for proof of onward travel out of Thailand. First when you apply for your visa, second when you check-in for your flight, and lastly when you have arrived in Thailand and are face-to-face with an immigration official.
In this post, I'm going to share you why you will never be asked for proof of onwards travel. And how to handle it if you are.
On the last count, I have more than 65 Thailand entry stamps in my current passport and the number of times I have been asked for proof on on-wards travel… Well, none, never. I have entered Thailand over 60 times at almost every international airport and land border you can think of and I have never once been asked to show proof of onwards travel out of Thailand.
There is a common misconception out there, which is widely spread by Thailands community of miserable ex-pats, who will tell you that it is necessary to have proof of onward travel to enter Thailand and everyone else is wrong.
Now, if you're entering Thailand on a long-term visa, study visa or business visa, there is a higher (albeit slim) chance you'll be asked for proof of onward travel. But for regular Joe on vacation. Immigration just doesn't have the time to run these document checks, and nor do they care.
If you want to learn more about the visa system in Thailand, I have an entire post dedicated to Thailand Tourist Visas, with all the application forms included, and free to download- check it out here.
Why Would You Need Proof On Onward Travel
In theory, it acts as a deterrent, preventing tourists from overstaying their welcome in Thailand. Only, it is a hassle and there is no evidence to suggest it works.
Having an onward ticket doesn't prove you'll leave the country.
And for a place like Thailand, which borders onto Malaysia, Myanmar, Laos and Cambodia. More often than not tourists and backpackers are heading to their next destination by land or sea anyway.
Read my experience on taking the slow boat from Thailand to Laos across the Meaklong River.
In my opinion, it's a pretty dumb rule, which immigration have also realised. Which is why they have stopped asking and checking, they just haven't updated the information circulating.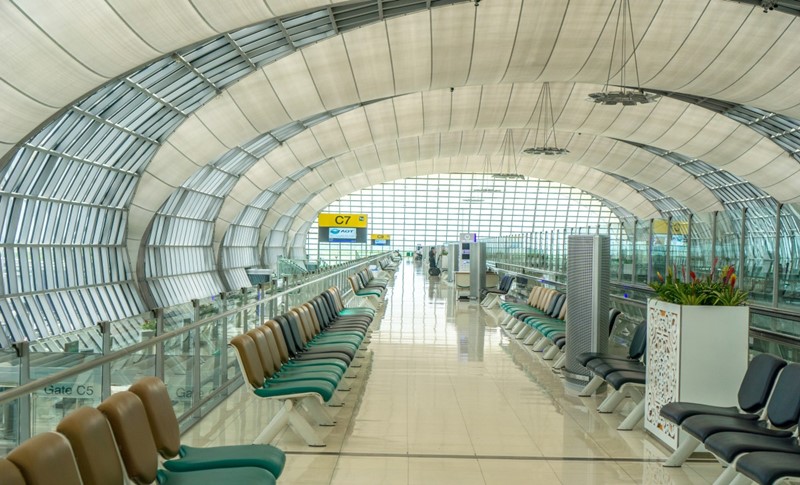 Do I Need Proof Of Onward Travel To Get A Thai Visa
Check the information on the Thai Embassy website, and they will tell you that you need proof of onward travel for a visa application.
But did you know that you probably don't even need a visa to enter Thailand.
I have applied for tourist visa's and business visa's for Thailand countless times over the past decade. I have made applications in Yangon, Malaysia, Melbourne, London, Denmark, Kuwait & Laos. And how many times have I been needed proof on onward travel you might ask?
Never. I've never been asked to provide proof of on wards travel. I've never had a visa denied.
It is my understanding that if you are eligible to enter Thailand visa-free. But you are applying for a visa for a longer stay as a tourist. You don't need to provide proof of onward travel. If you are from a country that needs a visa to visit Thailand, say India or China. You have a much higher chance of being asked.
If you are travelling on a passport from the USA, UK, Canada, Australia. Or any other European nation. I'd bet almost anything you won't be asked.
But what should you do if you are asked, or just want to be on the safe side.
Well, you could book a legitimate flight ticket. Flights from Thailand to other south-east Asian countries like Singapore or Malaysia are cheap enough.
You might have a flight booked already, in which case take along a copy of the flight information.
But if like me, your travel plans are loose and you're not entirely sure where your next destination will be, when you'll be going or if you'll decide to stay longer in Thailand and extend your visa after you arrive. Then you can 'rent a flight' instead.
To combat the ineffective proof of onward travel requirement. Companies are popping up online where you can book a legitimate airline ticket for $12. They'll book a real flight on your behalf and cancel the ticket 48 hours later.
If anyone checks, the flight is genuine and it is your name on the ticket.
So if you're a nervous traveller and want some peace of mind, head over to onwardticket.com and you can be sent a legitimate flight reservation in less than 2 minutes.
Proof Of Onward Travel When You Check In
This is the most common time that you'll be asked for proof on onward travel. However, you will only be asked if the check-in agent is inexperienced or poorly trained.
If you are asked to provide proof of onward travel out of Thailand when checking in for your flight- have your story ready.
Let them know that you'll be leaving Thailand at a land border and you don't need to show proof of onward travel because you'll be entering Thailand without a visa.
Now booking a bus or a boat cannot be done online. You'll need to visit a travel agent in person. It is a common thing to do.
I like to travel light and my backpack is carried into the aircraft cabin. So I don't have to deal with airport staff, i'll snap a screen shot of the boarding pass on my phone and head straight to the gate.
Want to know how I travel the world so light? Check out my packing list here.
If that fails, escalate it to a higher-up member of staff, and I'm sure you'll have your 'problem' resolved in no time. Remember to be polite and make sure to get to the airport with plenty of time to spare. (Something I'm not the best at. More than once have I been escorted through an airport by airline staff when I arrive late, sorry Air Asia!)
Again, I have never been asked for proof of onward travel when visiting Thailand, and you shouldn't worry about it either. But you can book a temporary flight with onwardticket.com for peace of mind.
Check out this post by Lauren over at never ending footsteps. Surprisingly she WAS asked for proof on onward travel at an airport in the Philippines. Find out what she did next to catch her flight.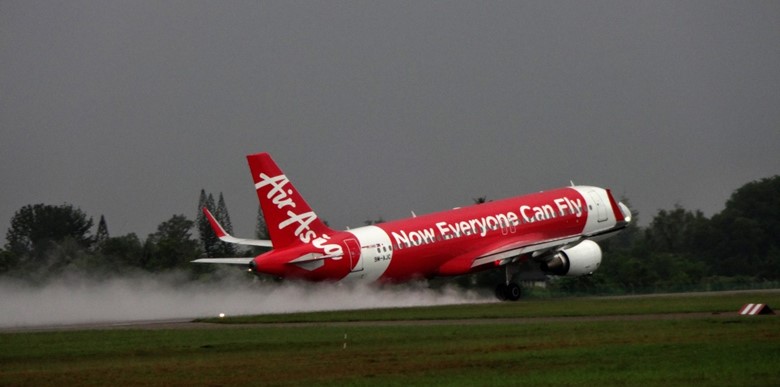 Proof On Onward Travel At Thai Immigration
So you've made it to Thailand. You've touched down and it won't be long until you feel the heat and make your way to the beaches. But there is one last checkpoint. The Thai airport Immigration.
You won't be asked for proof on onward travel here either, it's the least likely place to be asked if you've made it this far you're safe.
But what if they do ask?
Well if you don't have a visa, and are using a visa-free (or visa exemption) 30-day stamp. Then it is not required to show proof of onwards travel anyway. The requirement is only true (but not enforced) for visa holders.
So if you don't have a visa, don't worry.
If you do have a visa and they do ask, which, again, they won't. You'll be swiftly deported at your own expense, I'm kidding. You will not be deported for not having proof onwards travel, in the worst-case scenario, you'll be turned away briefly until you've booked a flight.
So hang your head in shame jump onto the airports wi-fi, jump onto AirAsia's website to book the cheapest flight you can find.
I'd recommend buying a lottery ticket as well, the chances they'd pick you are that slim.
After that, you'll be good to go. I have had it happen to me once, not in Thailand, but in China, where immigration laws are much stricter. But overall it was a pleasant experience. I was denied entry to China because I didn't have proof of onward travel. The Chinese immigration staff gave me a cup of tea and a sandwich, I booked a flight on my phone and within 30 minutes I was in China.
So don't sweat it, don't listen to the guru's who are preaching false information. Take a risk and remember that at the end of the day, the worst that could happen is you'll have to book a flight last minute.
But if you're not a risk-taker, or you're worried you'll be sweating and shaking as you approach the immigration desk. Get yourself over to onwardticket.com and book yourself a cheap flight ticket there.