Scams are real, (sometimes). Other-times business are branded as a scam for no reason at all other than a tourist has take a disliking to the staff, the service or the price.
But I fell for scams on my first trip to Thailand. And I promise you, you will too. You learn from experiences, and you'll only learn to spot the people who are trying to rip you after you've been 'scammed' once or twice.
It's best to learn this quickly, it will save you money in the long run.
That's exactly what I did. I learned the hard way, but I learned quick. I was scammed THREE TIMES in under two hours of touching down in Thailand. Before I'd even checked into a hotel.
The year was 2016, I'd lived and worked across Europe, but I'd never left the continent. I had a desire to explore and south-east Asia seemed like a good place start. The beginners level of backpacking is how I looked at it. So without giving it too much though I booked myself a one-way ticket from London to Thailand.
Arriving In Thailand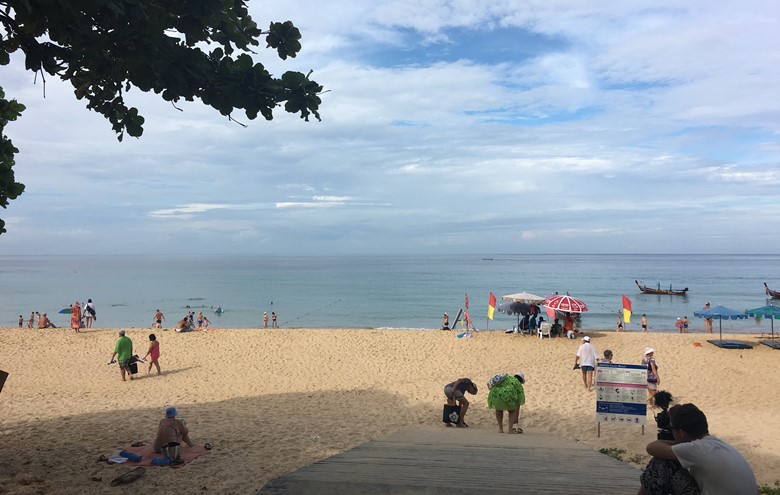 To set the scene for when I was scammed.
My flight landed in Thailand in the small hours of the morning, around 5 am.
I'd done no preparation at all- I couldn't even pronounce the name of the airport I was flying to. I hadn't researched if I'd need a visa and, to be honest, after travelling the open-border European countries for so long I don't think I'd even considered that I might need a visa. And of course, I hadn't bothered to book a hotel.
I had money, I had a passport and I had no plan. I was winging life.
I'm not sure what I was expecting in all honesty. To stroll out of the airport and to be greeted by a trustworthy hotelier?
Luckily the girl I was sitting next to on the flight took pity on me. Another, (more experienced) solo traveller. She had actually booked a hotel (smart move) so I was able to use the address of her hotel for my visa arrival card.
To the local people, I must have stood out like a sore thumb. They must have spotted me coming a mile away. Young, naive and clueless. I was going to get ripped off, it was guaranteed, there were no two ways about it. I was their Gringo. I just hadn't realised yet.
I should mention that I have spent an extensive amount of time travelling Thailand over the past couple of years, and since the first day I arrived in Thailand, I have never been scammed since. Like I said you'll learn after it happens to you. And getting it all out the way on day one worked for me. So don't let this post put you off travel in Thailand, it might seem like scams are everywhere, but in reality, it is actually quite rare, (unless you're asking to be ripped off). And no, I've never had a tuk-tuk driver tell me that the grand palace is closed.
The Three Times I Was Scammed In Thailand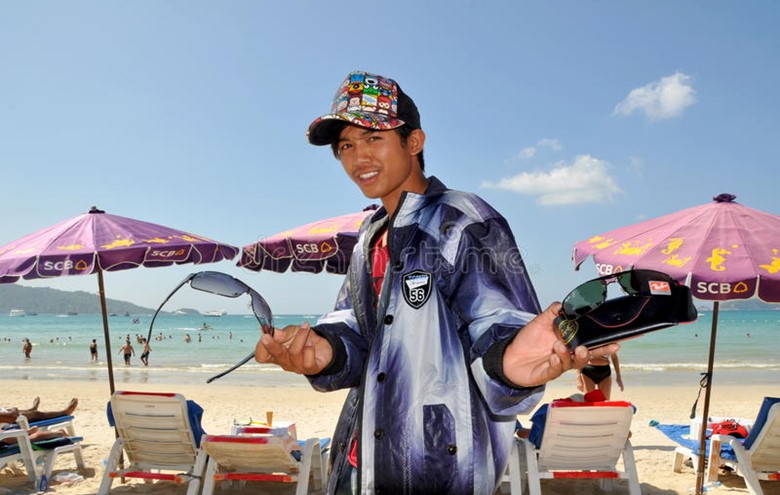 Like I've mentioned, I have been scammed three times in Thailand. And I've been travelling to the country for over four years now. So on average, you get scammed once a year, right? Nope. I was scammed three times. All on the same day, by three different vendors, all within the space of under two hours and all before I'd even checked into a hotel.
When you have just arrived in a new country it is easier to fall victim to being overcharged. Your still working things out, you're jet-lagged and the currency seems like a 'fun balance'.
The Sunglasses Scam
My first day in Thailand, I ended up staying in Karon, Phuket. Not because I'd booked it in advance, or even heard of the place. But because it was suggested by a taxi driver, the first mistake is to take an airport cab drives advice, but I'll get on to that later.
My flight landed in the early hours of the morning- and I don't sleep well on airplanes, I don't sleep at all.
I had been awake all night. I was tired and struggling to adapt to the new time zone. But I was filled with excitement. I'd manage to find a hotel in Karon to spend the night, but because I had arrived so early there was a wait of a few hours before a room was available.
I paid for the room, dumped my backpack and strolled down to the beach, (wearing tracksuit bottoms).
Most people would have arrived a little more prepared than me. I hadn't even considered how hot Thailand was going to be. I hadn't bothered to pack any sunblock or sunglasses. Damn, the sun was bright, I could do with a pair of shades.
I was in luck.
Sitting on Karon beach, tired, struggling to keep my eyes open but full of excitement. A young Thai man approached me.
Sunglasses? He asked. It's as if he could read my mind.
Yes! Please! I desperately need a pair. I was too keen. That was my mistake, I'm sure if I could re-live that moment I would see his light up with dollar signs. It was at that moment he decided to rip me off, and why not. I was an easy target and he knew it.
"Where you from," he asked? I later realised he was trying to gauge how much money I was willing to pay based on my nationality.
England I replied. How much for the glasses?
He pulled out a calculator, tapped in a number and passed it to me- "2000" it read on the screen.
Ha! that's nothing I thought to myself, 2000? I've got hundreds of thousands of Baht. I didn't fully understand the value of the currency at this point and I was far too tired to assumed anything other than I was getting a great deal.
But I thought I'd push my luck anyway.
I cleared the calculator and keyed in a new number, 1000. I passed it back to him, not sure what to expect, was it insulting to offer him so little, half the asking price? I was prepared to pay the full 2000 anyway. I was just pushing my luck.
He nodded, gave me the sunglasses, took my 1,000 Baht note and was gone. Probably straight home to take the rest of the day off work!
I was pleased, I'd never haggled over anything before and I'd got myself a 50% discount!
That is until I found out the true value of my "Genuine Ray-Berry Sunglasses".
When scoping out some of the market stalls the following day, out of curiosity I asked a vendor how much she was selling her sunglasses for, I'd spotted the pair I was wearing on her display. "For you, 50 Baht" she replied.
You're kidding me? Did I hear that right, 50? I confirmed. Not 500, not 5,000, 50? Yes.
I'd paid 1,000 Baht for a 50 Baht pair of sunglasses, and I thought it was such an incredible deal! I could have brought 20 pairs off the market.
But you learn from your experiences and your mistakes. I don't feel bitter about it at all. It was an important lesson, one that likely saved me much more in the long run.
To make things worse, I forgot to pack my new sunglasses and left them behind in my hotel room when I checked out a few days later. But it was a lesson learned and one that I'm pleased I learned so early on. It was the third and the last time I was ever scammed in Thailand.
The third time? Yes, the third time. I was ripped off three times before I'd even checked into a hotel in Thailand! So what other scams did I encounter on day one? Well, I was ripped off twice before I'd even left the airport.
The Thailand SIM Card Scam
When I visit Thailand nowadays I'll pay 650 Baht ($20) and get a full month worth of unlimited data. And here's how you can too. But on my first visit to the country, it was a different story.
I needed something, anything. I didn't have a hotel booked and I needed to find a place to stay. In hindsight that is probably my own fault. Landing in a new country at 5 o'clock in the morning without having booked a place to stay and having done no research whatsoever. But that's where I'd found myself, helplessly standing in the middle of Phuket airport, desperate to get an internet connection- so I was willing to pay what ever was asked.
Now I should point out that this wasn't a scam per se, it is the going rate in the airport. But it's a special inflated rate for thick, tired and naive tourists. The tourist SIM is what they called it. Which sounded great to me.
2GB of data for 1,000 Baht. It's a deal I though. I handed over some of my monopoly money, popped in the SIM card and powered up my phone.
Ping, Ping, Ping.
Did you get there ok? Have you landed? Have you been scammed yet? The messages and updates started incoming from the past few hours, apps started updating in the background, etc, etc. Within probably less than 10 minutes I'd found myself back at the counter and handing over another 1,000 Baht.
Had I known what I was doing beforehand, or even researched the average price I should be paying, I could have had unlimited data for six months at the same cost. Live and learn, live and learn.
Never buy a SIM card in an airport is something I learned that day. I later learned never to exchange large amounts of money in an airport, but that's another story.
The Thailand Taxi Scam
"Hey, you, you" "My friend" "Where you go" walking out of the airport in Thailand is like walking down a red carpet with paparazzi all trying to get your attention. You're swamped, surrounded by cab drivers. It was too much for me, I walked straight past and found a quiet spot to sit down so I could work out my plan of attack. Where was I going to go, what was I doing in Thailand and why hadn't I planned or even vaguely through about this ahead of time.
A cab driver had spotted me sitting "where you go" he asked.
I, I don't know? Where's good? I replied.
"Karon, nice beach, it's good"
Ermm, ok, sounds nice. Let's go. He'd suggested a place as far from the airport as possible.
In my tired, disorientated state I didn't even think to ask the price. I was used to England, get in the cab, and at the end of the ride you pay them the amount on the display, on Sundays and Holidays, you pay time and a half. No need to agree on a price in advance.
We arrive in Karon about an hour and a half later. "Ok, here we go" he said. Thanks, I dozed off a couple of times on the ride, reaching for my wallet I noticed that the meter was displaying 0. It hadn't been switched on.
Erm, you meter reads zero, does that mean the ride is free? I joked. He smiled, and told me its a fixed price, no need to worry. Oh, ok. what do I owe you. 1,500 Baht, he replied. Ok, sure, I payed up and tipped an extra 100 Baht.
It wasn't until a few days later when I took another cab ride and this time the cost was significantly less. It took me a few days to relasize, but I'd paid twice the going rate for my first cab ride in Thailand.
And that was the day I learned that Thai cabbies don't like to switch on their meters. And to always agree a price up front.
To sum up, I spent 4,500 Baht on a taxi ride, a SIM card and a pair of sunglasses. Later learning the true value of these goods and services to be closer to 1,500 Baht. But looking back on it now, it was an inexpensive and valuable lesson. And it could have all been avoided if I had done any research on the place I was going to and checked the average amount I should have been spending.
So if you're reading this in preparation for an upcoming trip to Thailand, you're already ahead of me. And luckily for you I have learned the true value of goods and services in Thailand, and how not to get scammed. In February 2020, I spent an entire month travelling Thaialnd and I recorded every single expense I incured.
If you want to know how much I spent over a month in Thailand, know how much you should budget for. And get an idea of how much things cost so you can avoid being scammed you can read the post here: How Much Does It Really Cost To Travel Thailand For A Month.
And if you've had any similar experiences, please, do share your story in the comments section and potentially help someone else avoid being scammed or ripped off!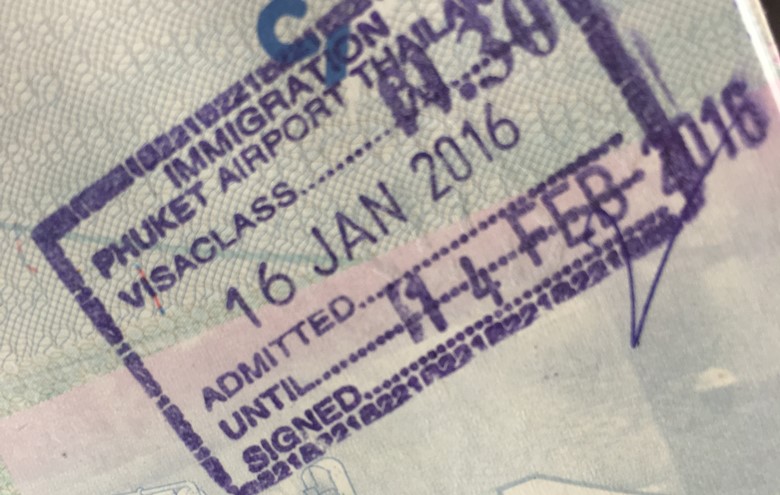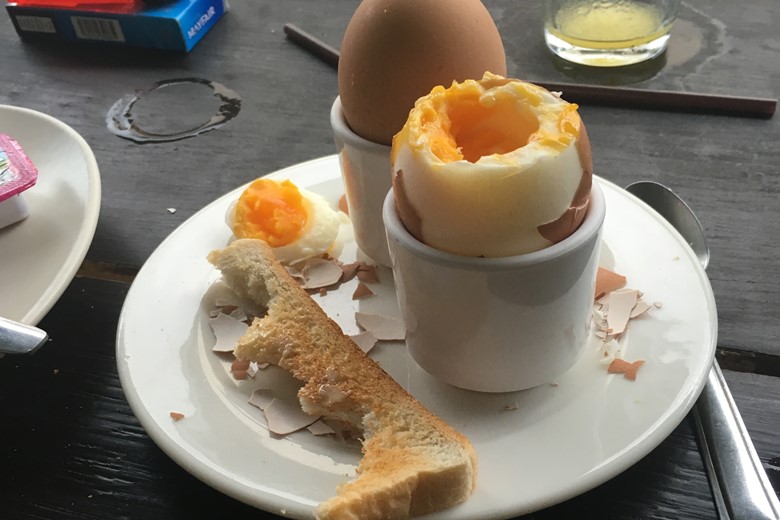 Want to learn about other common scams in Thailand? Nomadic Matt has compiled a great list of scams he's fallen for, and a local newspaper, The Thaiger is also trying to help prevent tourists from being scammed in Thailand by documenting the most common scams in Thailand.