Americans can now travel to Mexico. Land borders are open, international airports are open, and travel restrictions have been lifted. Coronavirus has made it a confusing time to be travelling, information and travel requirements are constantly being revised. But the current situation is that Americans can travel freely into Mexico by air, the US/Mexico land border is also open for essential travel. Incredibly, no travel restrictions are in place for US citizens entering Mexico, or during their stay in Mexico. There is no requirement to quarantine and no coronavirus test is required to enter.
Countless readers have been in touch, asking for information on a specific topic; "can Americans travel to Mexico". So in this post, I've pooled together all the official information I can find, mashed together with some first-hand accounts from those who have crossed the border during 2020. And I'll share all my finding with you in detail here. But the simple answer is: Yes; Americans can now travel to Mexico without restrictions.
Can Americans travel to Mexico now
Is Mexico open
Can I travel to Mexico now
Can I travel to Mexico by land
Can I travel to Mexic by air
Is travel to Mexico Restricted
Where can Americans travel? Including Mexico, there are over 30 countries that have reopened borders and are already accepting tourists from the United States.
Relaciones Exteriores on Twitter
Read the latest and official entry requirements for Americans travelling to Mexico.
Can I Travel To Mexico Right Now
Sharing a land border with the United States makes Mexico a cheap and convenient place for Americans to take a vacation, so it's no surprise that over 30 million tourists from America travel to Mexico in any given year.
And if you're reading this, you'll probably be pleased to hear that Mexico is still open to tourists from the States. In fact Mexico has reopened borders, not just to Americans, but to tourists from all over the world.
Countries around the world which are reliant on tourism are badly hurting, but while it's obvious that Mexico's tourism industry is bleeding. It's perhaps not as bad as some other countries. Prices for hotels and apartments, and activities for tourists have crashed. But in turn, some of the most popular resort destinations in Mexico, including Cancun have seen a boom in increased numbers of American tourists travelling from the United States.
International airports are open and you'll have no trouble entering Mexico by air. There is no quarantine requirement, and surprisingly, no requirement to have a coronavirus test taken before you travel. But you will have a basic health and temperature check on arrival.
Travelling into Mexico by land from the USA carries some slightly different requirements. Technically the land border is closed, open for essential travel only, and that measure is in place until December 31st. If it's decided that your reasoning for travel is non-essential, there is a slim chance of being refused entry.
Although in reality, that's far from the truth. Reports from Americans who have travelled from the United States into Mexico, claim that anyone and everyone is being granted permission to enter.
Is Travel To Mexico Restricted
For Americans travelling to Mexico, other than the standard; "Wear a mask and wash your hands". There are no restrictions in place.
But it is important to keep in mind, that cases of coronavirus are still spreading within Mexico. But then again, the same can be said about the United States.
There are no restrictions in place for Americans travelling into Mexico.
Although, just because you can travel to Mexico, it doesn't necessarily mean that you should.
Mexico has reported having over one million cases of COVID-19 resulting in over 100,000 deaths since the pandemic started. While the numbers might sound vast, they are much smaller than what is being reported from within the United States.
The CDC is advising against travel to Mexico, and advise, that if you are an American travelling to Mexico, to get tested for coronavirus before and after you travel. While it's important to take this information into consideration, it's also important to know that these are advisories and are not mandated.
It is required to fill out a health declaration form for all Americans travelling to Mexico, you can fill this out online in advance, or opt for a paper version on arrival.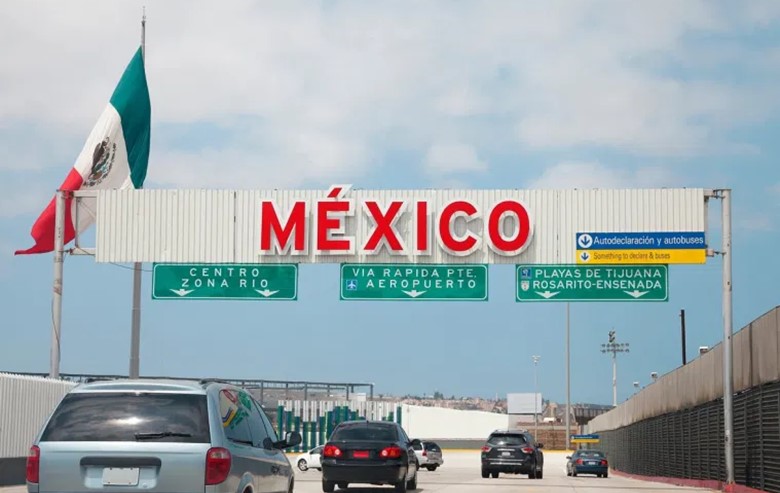 Can Americans Travel To Mexico Over The Land Border Crossing
Can Americans travel to Mexico by land for the United States?
The official answer is no, unless you're travelling for an essential purpose, then you cannot cross the land border. But in actual fact there are already thousands of Americans travelling to Mexico by road, it's obvious that they aren't all travelling for essential reasons.
So giving an answer to whether Americans can travel into Mexico by road is not a straight forward as it might seem.
I have read countless online debates between those who are religiously following the official travel advice given, and those who have actually successfully crossed the border into Mexico themselves.
It's almost guaranteed that if you drive down to the border, you'll be allowed to travel into Mexico, but of course, there is an (almost zero), chance that you'll be turned away.
Let's take a look at both the official information given, and also the truth about what's going on at the land border crossing.
You can then make up your own mind if you want to travel from the USA into Mexico by road, or take a flight instead.
Americans Travelling To Mexico By Land: The Official Information
According to information published by the United States Embassy in Mexico, Americans can cross the land border, for essential purposes only. Although clarification has not been given on what is deemed to be essential, it is stated that tourism is not.
To quote the official information, published on the website of United States Embassy in Mexico
"The United States and Mexico entered a joint initiative March 21 restricting non-essential travel along the U.S.-Mexico land border to prevent the spread of the COVID-19 virus. Non-essential travel includes travel that is considered tourism or recreational in nature. The restrictions are in place until at least December 21. Please see the Embassy's fact sheet for more information.
Travelers entering Mexico by land from the United States may be denied admission if the purpose of their visit is considered non-essential. Travelers should carry evidence of the essential nature of their visit and evidence of their resident status in Mexico, if applicable." (source)
So that's the official information, but speak to any American who has travelled from the US to Mexico and they'll tell you a different story, they'll tell you, that in practice, all vehicles are being given permission to enter with minimal checks.
And remember that American tourists are allowed to travel to Mexico, by air.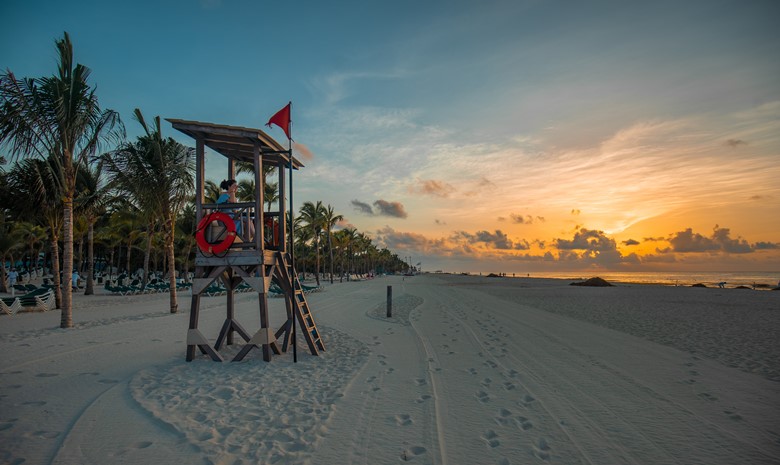 Americans Travelling To Mexico By Land: The Realistic Information
There are some conflicts between the official information given and what is actually going on at the land border crossings.
So can Americans travel to Mexico by road?
There are no checks are really in place, to figure out the purpose of your travel, there is a brief health check (temperature screening), and after that, ALL US citizens are being allowed to enter Mexico, (providing you do not have a fever).
Now, I'm not recommending that go against the advice given and travel across the border for non-essential reasons.
Actually, scrap that, I am.
If Americans can enter Mexico for tourism by air, then why not by road?
You could consider it a gamble, that you might potentially be denied entry at the land border if you're travelling for tourism. But based on the reports given from Americans who have successfully crossed from the United States into Mexico, there is a very slim chance of that happening.
In fact, I could not find a single report where an American was denied travel into Mexico at the land border!
If you did have some concerns and wanted to play it 100% safe, then book yourself a flight ticket instead. There are no travel restrictions when travelling by air. Essential or 'non-essential', you can travel to Mexico by air for absolutely any reason.
Here is what Americans who have travelled into Mexico across the land border had to say:
Ramon narsizo Gomez

Of course American can travel into Mexico.. Ive been there on 4 different occasions
Patricia F Pollock

There is no problem ,at all, driving into Mexico! We are in Puerto Penasco right now with our RV. The false information has really hurt the Mexican economy. The Covid precautions are far better here than in California or Arizona!! We are furious.
Michelle

I live permanently in Cancun and have traveled to Miami and back in June July august and September. I realized I could after having many tourists arrive doing the same . We have enjoyed the beach since March
Ara

I myself live in a border city, and we able to cross to and from Mexico without any restrictions, back in April and May, there would be a a Mexican Health Department worker checking all vehicle occupants temperature, upon crossing the border, and if a fever was detected, then that person would have to u-turn back to the U.S.A. The restrictions are more for Mexican citizens, they aren't allowed to come to the U.S. only U.S. citizens are allowed to cross, the restriction has been pushed back a few times, was originally going to end in July, then in August, then in September, now October, but I don't forsee it ending anytime soon.
Kyle

No problems at all driving across the border, even at relatively small crossings in remote Arizona. There's no checking by US authorities when you leave and Mexico certainly doesn't care. Then all the crossings to get back are still absolutely packed – I can't imagine all those cars are truly essential but there's no problems as they are all US plates with US citizens. I know what the official policy is, but the reality is that no one cares. If you want to drive to Mexico, go for it.
Orlando Gotay

I am a border resident, and Mexico's federal government has not imposed any land restrictions whatsoever.
Can Americans Travel To Mexico By Air
Americans are allowed to fly across the border into Mexico, for any reason, including tourism and recreational purposes, with no travel restrictions.
Flight schedules between the Untied States and Mexico are increasing steadily and all major international airports in Mexico are open and accepting flights from the United States.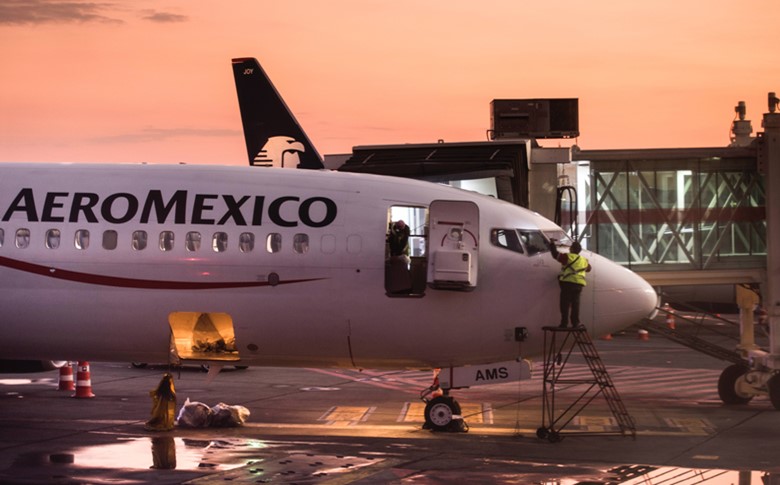 COVID-19 Entry Requirements For Americans Traveling to Mexico
Mexico is not the only country open to Americans at the moment, in fact, there are over 30 countries where Americans can travel to now. Most require travellers to arrive with a negative coronavirus test.
Mexico, however, has an exception to this rule; making it one of the easiest countries in the world for Americans to travel to now. United States citizens are free to pass in and out of Mexico at their leisure, without a need to quarantine and with no mandated order to show any form of coronavirus test when crossing the border.
After a quick temperature check at the border crossing, you're free to pass.
It is not required, but it is recommended by the CDC; that you get tested yourself, before and after travelling.
What's It Like In Mexico For American Tourists
Is everything open for American tourists in Mexico? Which destinations in Mexico are open for tourists from the United States? and What's it like in Mexico as an American Tourist During the Pandemic?
Are there any COVID-19 restrictions in place in Mexico, for American tourists.
For Americans that are ready to stand up for themselves and feel safe to leave their homes, cross the border and take a vacation in Mexico. What should be expected south of the border? Is everything open now, or are there still any coronavirus restrictions in place.
You already know the basic stuff, as is the norm now; you'll need to wear a face-mask and you'll need to make an attempt at doing some of that social distancing stuff.
But asides from what you're already being told to do in the States, for the most part, tourist destinations in Mexico are back to 'normality'. The resorts in popular destinations such as Cancun, Playa Del Carmen, Mexico City, Los Cabos, Mazatlán and Puerto Vallarta have all now reopened. There are fewer tourists from the United States than you might remember, but month-on-month tourist numbers are steadily rising again.
There are no curfews or other restrictions in place which block any activity from going ahead. Beaches and swimming pools are open. Along with hotels & resorts, restaurants and bars, shopping malls and spa's, all open. Day tours and tourist excursions have all been given the green-light to go ahead, making Mexico a pretty sweet spot for Americans to travel to right now.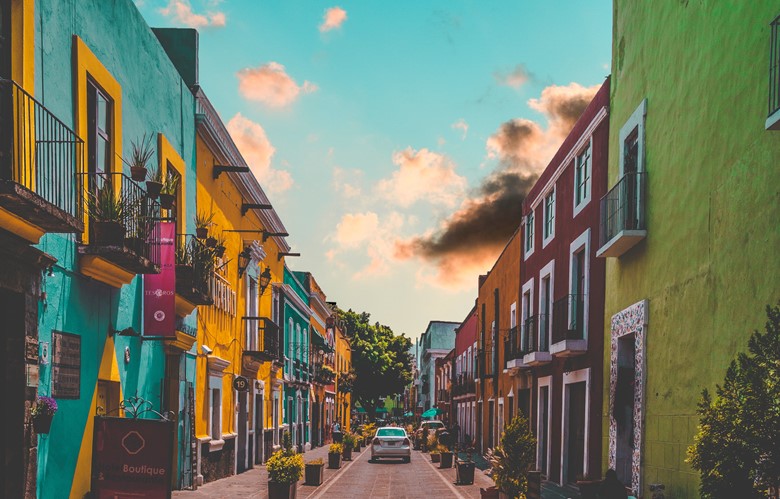 Travel Advisories For Americans Traveling To Mexico
The United States government have four levels of travel advisories. these are as follows:
1) Exercise normal precaution
2) Exercise increased caution
3) Reconsider Travelling
4) Do not travel
It is important to remember these are advisories and nothing more. A level 4 advisory, is a recommendation not to travel, not a ban on travel.
The United States government are currently issuing a level 3 travel advisory for Americans planning to travel to Mexico. This government-issued advice means that you 'should reconsider travelling', but travel is not prohibited, Americans can travel to Mexico.
A level 4 travel advisory was issued for all countries in the peak of the pandemic. Then, on September 8th, the government dropped the level 4 'do not travel' advisory to a level 3, 'reconsider travel' warning instead.
Returning Home To The United States From Mexico
Americans can, and will always be allowed to return to their home in the United States. Americans can travel from Mexico to The United States by road, across the land border. This also applies to Canadians who are returning home and need to pass through the USA.
Other Nationalities Who Can Travel To Mexico Now
Americans can travel to Mexico now, and there are no restrictions to enter.
But which other nations is Mexico open to?
Well, citizens from ALL countries can now travel to Mexico. Visa requirements are still in place for countries which require them, and things are now back to how they were before the coronavirus pandemic began. Involving travel restriction, that is.
HOW CAN AMERICANS TRAVEL TO BALI NOW
WHICH CONTRIES CAN AMERICANS TRAVEL TO NOW
HOW YOU CAN SUPPORT THIS WEBSITE